Featuring the work of Nigerian born, Lagos and Rochester based artist Abolore Sobayo, the University of Kent is proud to host the Ẹwà: Beauty exhibition from October - December 2023 in Keynes College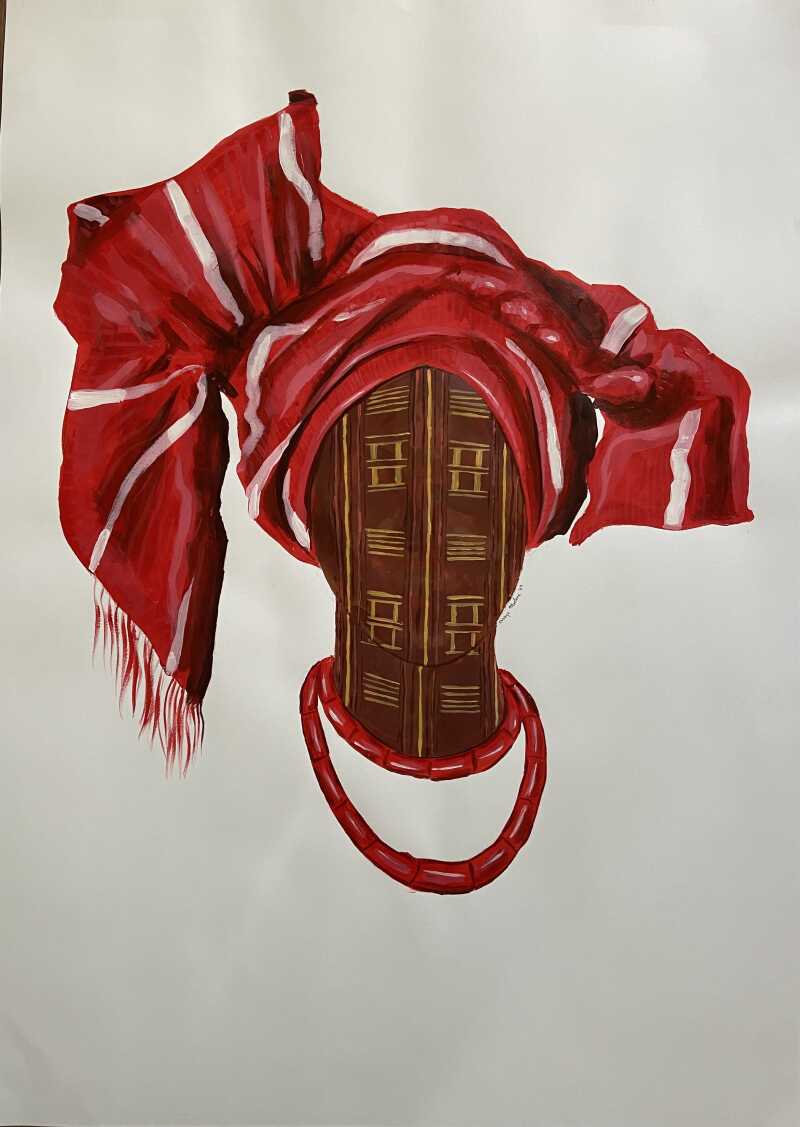 Ẹwà means beauty in Yoruba language - a language spoken in the western part of Nigeria, and some pockets in Cuba, Brazil, Benin republic amongst other places.
Ẹwà explores the beauty of sisterhood among Yoruba women through their culture of helping each other, whilst showcasing the bonds and relationships between women that go beyond blood ties. It is a journey that explores the collective tradition where women support, empower and uplift each other.
In Yoruba communities, women often form support networks known as "Ẹgbẹ́" meaning "club" where they gather regularly to discuss various issues affecting them and find solutions collectively. It also forms an avenue to celebrate one other through events such as birthdays, weddings, childbirth, job promotions, naming ceremonies and many more; they help each other in business through monetary contributions popularly known as "Àjọ" in Yoruba land; and stand by each other providing solace during the period of mourning after the loss of a loved one.
Ẹwà is the fifth Solo exhibition by Abolore Sobayo a multidisciplinary artist with almost two decades of studio experience in the cultural, creative and education sector. His creations are contemporary artworks that are thought-provoking, generates robust debate, archives history while using art as a tool to inspire positive change.
Abolore is currently exploring new bodies of work - from identity through cultural portraits, drawing inspiration from "Aṣọ òkè" - the hand-woven fabric of the Yoruba race from the south western part of Nigeria; the mask of Fela Kuti and the Queens while looking at the influence of his mother Fúnmiláyọ̀ Ransome Kútì; to the ABD Series (titled Heritage) that has to do with some evolving cultures such as hair dos.
Additionally, is the "Ìlarun" collection. Ìlarun which literally means HAIR PARTING COMB or HAIR CUTTING COMB, is a watercolor series of wooden combs that is inspired by the traditional wood carving technique of the Yoruba and African carvers in creating functional arts with a high level of aesthetics.
Wooden combs are used by the Yoruba women, and other women across Africa to part and braid various styles of hair dos.
Just as the comb's teeth work together to untangle and refine hair, sisterhood is strongly based on the foundation of supporting and empowering one another through life's knots and challenges. Together, creating a smoother path towards success. Like the cutting comb, sisterhood fosters cohesion, unlocking the full potential of each woman and increasing their chances of success.
Ẹwà hopes to take all the viewers of this exhibition through a cultural adventure. Not only will they encounter works with a high level of aesthetic and creativity, but they will be more enlightened about the beauty of Yoruba cultural heritage and historical events.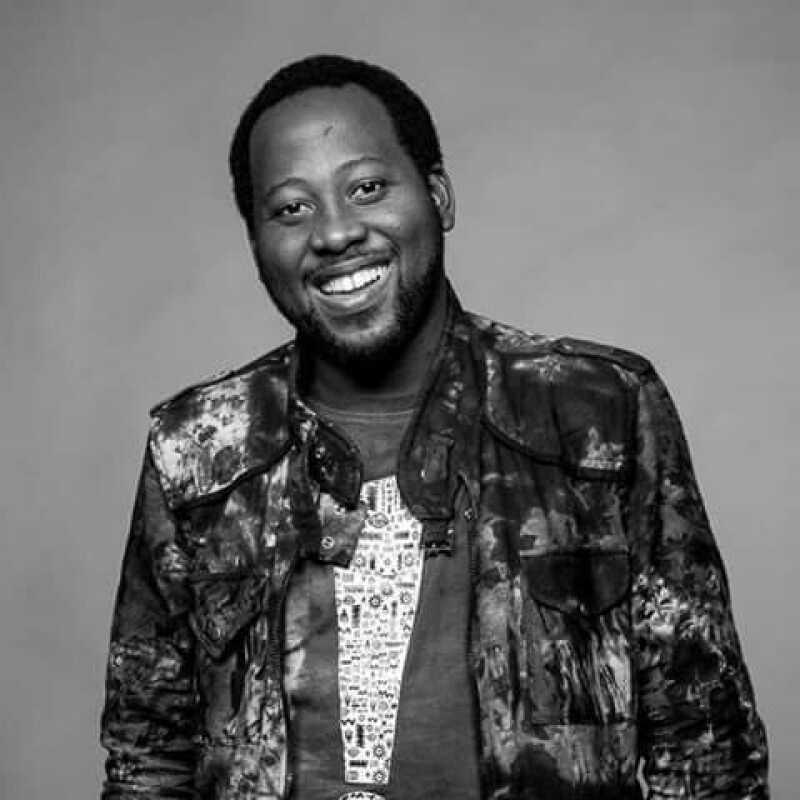 Sobayo Abolore is a Nigerian visual artist with over a decade of experience in the cultural and creative industry. He creates contemporary art that is thought-provoking, generates robust debate, archives history while using art as a tool to inspire positive change in marginalized communities. He has continuously shared his aesthetic and curatorial experiences through his tutorial classes, artists' residencies, intercultural performances, multiple group shows and solo exhibitions on four continents. Sobayo's personal conviction on the universality of art as a tool for social change drove him to establish the Jelosimi Art Center and the Sobayo Abolore Art Foundation to engage minors and youths in creative spaces
All the art in the exhibition is available for purchase as either original pieces or limited edition prints. The full price catalogue is below. Email StudentEDI@kent.ac.uk if you wish to make a purchase.
Document list
Launch: 4 October 2023
Everyone is invited to the official launch of Black History Month 2023 and the grand opening of the Ẹwà:Beauty exhibition, Wednesday 4 October, 5-7pm, Keynes College.
The Launch features a talk from the artist, Abolore Sobayo, a drinks and nibbles reception with Nigerian food and head wrap demonstrations.
To register your attendance please email StudentEDI@kent.ac.uk with the number of tickets you would like.
You do not need to display a ticket to enter; registration is purely for catering purposes.