This is an archived page and for reference purposes only
Our modern world is heavily reliant on financial markets. Financial institutions depend on skilled individuals to manage their portfolios, applying mathematical modelling, statistical analysis and the problem-solving know-how of mathematics graduates.
Overview
Our joint honours programme combines the in-house expertise of our internationally-renowned mathematicians, statisticians and actuaries, with the industry know-how of Kent Business School lecturers to ensure you are fully prepared for your future career.
You will be encouraged to fulfil your potential whilst studying in our friendly and dynamic school based in the multi-award-winning Sibson Building.
Our degree programme
To help bridge the gap between school and university, you'll attend small group tutorials in Stage 1, where you can practice the new mathematics you'll be learning, ask questions and work with other students to find solutions. You'll study a mixture of pure and applied mathematics, statistics and economics, providing you with a solid foundation for your later studies.
In Stage 2, you study some core modules from both the School of Mathematics, Statistics and Actuarial Science and the Kent Business School which build upon the material learnt at Stage 1. You also start to tailor your degree to your interests through our range of optional modules, continuing to explore the areas you enjoy into Stage 3.
Throughout your studies you'll gain specialist skills and knowledge that respond to the needs and expectations of the modern accountancy and finance profession, allowing you to get a head-start in your chosen career.
Year in Industry
If you want to gain paid industry experience as part of your degree programme, our popular Year in Industry programme may be for you. If you decide to take the Year in Industry, our in-house Placements Team will support you in developing the skills and knowledge needed to successfully secure a placement through a specialist programme of workshops and events.
Foundation Year
If your grades do not qualify you for direct entry to this programme, you may be able to take this degree with a foundation year. For more details see Mathematics including a Foundation Year.
Study resources
You have access to a range of professional mathematical and statistical software such as:
Our staff use these packages in their teaching and research.
Extra activities
The School of Mathematics and Actuarial Science Student Society is run by students. It aims to improve the student experience for its members, socially and academically. In previous years the Society has organised:
talks and workshops
extra revision sessions
socials and networking events.
seminars and workshops employability events.
The School of Mathematics, Statistics and Actuarial Science also puts on regular events that you are welcome to attend. In the past, these have included:
seminars and workshops
employability events.
Featured video
Entry requirements
The University will consider applications from students offering a wide range of qualifications. All applications are assessed on an individual basis but some of our typical requirements are listed below. Students offering qualifications not listed are welcome to contact our Admissions Team for further advice. Please also see our general entry requirements.
A level

ABC including Maths at A but excluding Use of Maths.

If taking both A level Mathematics and A level Further Mathematics:

ABD including Maths at A and Further Maths at B but excluding Use of Maths.

Access to HE Diploma

The University welcomes applications from Access to Higher Education Diploma candidates for consideration. A typical offer may require you to obtain a proportion of Level 3 credits in relevant subjects at merit grade or above.

BTEC Nationals

The University will consider applicants holding BTEC National Diploma and Extended National Diploma Qualifications (QCF; NQF; OCR) on a case-by-case basis. Please contact us for further advice on your individual circumstances.

International Baccalaureate

30 points overall or 15 points at HL including Mathematics or Mathematics: Analysis and Approaches 6 at HL

International Foundation Programme

N/A

T level

The University will consider applicants holding T level qualifications in subjects closely aligned to the course.
The University receives applications from over 140 different nationalities and consequently will consider applications from prospective students offering a wide range of international qualifications. Our International Development Office will be happy to advise prospective students on entry requirements. See our International Student website for further information about our country-specific requirements.
Please note that if you need to increase your level of qualification ready for undergraduate study, the School of Mathematics, Statistics and Actuarial Science offers a foundation year.
English Language Requirements
Please see our English language entry requirements web page.
Please note that if you do not meet our English language requirements, we offer a number of 'pre-sessional' courses in English for Academic Purposes. You attend these courses before starting your degree programme.
Course structure
Duration: 3 years full-time
Modules
The following modules are indicative of those offered on this programme. This listing is based on the current curriculum and may change year to year in response to new curriculum developments and innovation.
On most programmes, you study a combination of compulsory and optional modules. You may also be able to take 'elective' modules from other programmes so you can customise your programme and explore other subjects that interest you.
Stage 1
Compulsory modules currently include
Stage 2
Compulsory modules currently include
Optional modules may include
Year in industry
You can choose to spend a year working in industry between Stages 2 and 3. We can offer help and advice in finding a placement.
Spending a year in industry greatly enhances your CV and gives you the opportunity to put your academic skills into practice. It also gives you an idea of possible career options. Recent placements have included IBM, management consultancies, government departments, actuarial firms and banks.
Stage 3
Optional modules may include
Fees
The 2022/23 annual tuition fees for this course are:
Home full-time

£9,250

EU full-time

£13,000

International full-time

£17,400
For details of when and how to pay fees and charges, please see our Student Finance Guide.
For students continuing on this programme, fees will increase year on year by no more than RPI + 3% in each academic year of study except where regulated.*
Your fee status
The University will assess your fee status as part of the application process. If you are uncertain about your fee status you may wish to seek advice from UKCISA before applying.
Fees for Year in Industry
Fees for Home undergraduates are £1,385.
Fees for Year Abroad
Fees for Home undergraduates are £1,385.
Students studying abroad for less than one academic year will pay full fees according to their fee status.
Additional costs
General additional costs
Find out more about accommodation and living costs, plus general additional costs that you may pay when studying at Kent.
Funding
Scholarships
We have a range of subject-specific awards and scholarships for academic, sporting and musical achievement.
Search scholarships
University funding
Kent offers generous financial support schemes to assist eligible undergraduate students during their studies. See our funding page for more details.
Government funding
You may be eligible for government finance to help pay for the costs of studying. See the Government's student finance website.
Scholarships
General scholarships
Scholarships are available for excellence in academic performance, sport and music and are awarded on merit. For further information on the range of awards available and to make an application see our scholarships website.
The Kent Scholarship for Academic Excellence
At Kent we recognise, encourage and reward excellence. We have created the Kent Scholarship for Academic Excellence.
The scholarship will be awarded to any applicant who achieves a minimum of A*AA over three A levels, or the equivalent qualifications (including BTEC and IB) as specified on our scholarships pages.
Teaching and assessment
Teaching is by a combination of lectures and seminars. Modules that involve programming or working with computer software packages usually include practical sessions.
Assessment is by a combination of coursework and examination. Both Stage 2 and 3 marks count towards your final degree result.
Contact hours
For a student studying full time, each academic year of the programme will comprise 1200 learning hours which include both direct contact hours and private study hours. The precise breakdown of hours will be subject dependent and will vary according to modules. Please refer to the individual module details under Course Structure.
Methods of assessment will vary according to subject specialism and individual modules. Please refer to the individual module details under Course Structure.
Programme aims
For programme aims to:

equip students with the technical appreciation, skills and knowledge appropriate to graduates in Mathematics and Accounting and Finance.
develop students' facilities of rigorous reasoning and precise expression.
develop students' capabilities to formulate and solve mathematical problems.
develop in students appreciation of recent developments in Mathematics, and of the links between the theory of Mathematics and its practical application.
develop in students a logical, mathematical approach to solving problems.
develop in students an enhanced capacity for independent thought and work.
ensure students are competent in the use of information technology, and are familiar with computers, together with the relevant software.
provide students with opportunities to study advanced topics in Mathematics and develop communication and personal skills.
(for the programme involving a year in industry) enable students to gain awareness of the application of technical concepts in the workplace.
develop students' understanding of some of the contexts in which accounting operates
develop students' understanding of aspects of the conceptual underpinning to accounting
provide students with knowledge, understanding and skills, predominantly from a UK perspective, relevant to a career in accounting or a related area and professional training in accounting provide students with opportunities to obtain a range of exemptions at the initial stages of professional examinations.
Learning outcomes
Knowledge and understanding
You gain knowledge and understanding of:
Core mathematical understanding in the principles of calculus, algebra, mathematical methods, discrete mathematics, analysis and linear algebra.
Statistical understanding in the subjects of probability and inference.
Information technology skills as relevant to mathematicians.
Methods and techniques of mathematics.
The role of logical mathematical argument and deductive reasoning.
Some of the contexts in which accounting operates
Aspects of the conceptual underpinning to accounting
The main current technical language and practices of accounting in the UK
Some of the alternative technical languages and practices of accounting

Intellectual skills
You develop your intellectual skills in the following areas:
Ability to demonstrate a reasonable understanding of the basic body of knowledge for Mathematics.
Ability to demonstrate a reasonable level of skill in calculation and manipulation of the material written within the programme and some capability to solve problems formulated within it.
Ability to apply a range of core concepts and principles in well-defined contexts relevant to mathematics.
Ability to use logical argument.
Ability to demonstrate skill in solving mathematical problems by various appropriate methods.
Ability in relevant computer skills and usage.
Ability to work with relatively little guidance.
Critically evaluate arguments and evidence.
Analyse and draw reasoned conclusions concerning structures and, to a more limited extent, unstructured problems.
Apply numeracy skills.
Subject-specific skills
You gain subject-specific skills in the following areas:
Ability to demonstrate knowledge of core mathematical concepts and topics, both explicitly and by applying them to the solution of problems.
Ability to comprehend problems, abstract the essentials of problems and formulate them mathematically and in symbolic form so as to facilitate their analysis and solution.
Ability to use computational and more general IT facilities as an aid to mathematical processes.
Ability to present their mathematical arguments and the conclusions from them with clarity and accuracy.
Record and summarise economic events.
Prepare financial statements.
Undertake financial analysis and prepare financial projections.
Transferable skills
You gain transferable skills in the following areas:
Problem-solving skills, relating to qualitative and quantitative information.
Communication skills, covering both written and oral communication.
Numeracy and computational skills.
Information technology skills such as word-processing and spreadsheet use, internet communication, etc.
Personal and interpersonal skills, work as a member of a team.
Time-management and organisational skills, as evidenced by the ability to plan and implement efficient and effective modes of working.
Study skills needed for continuing professional development.
Locate, extract and analyse data from multiple sources.
Undertake independent and self-managed learning.
Use communications and information technology in acquiring, analysing and communicating information.
Communicate effectively.
Work in groups and apply other inter-personal skills.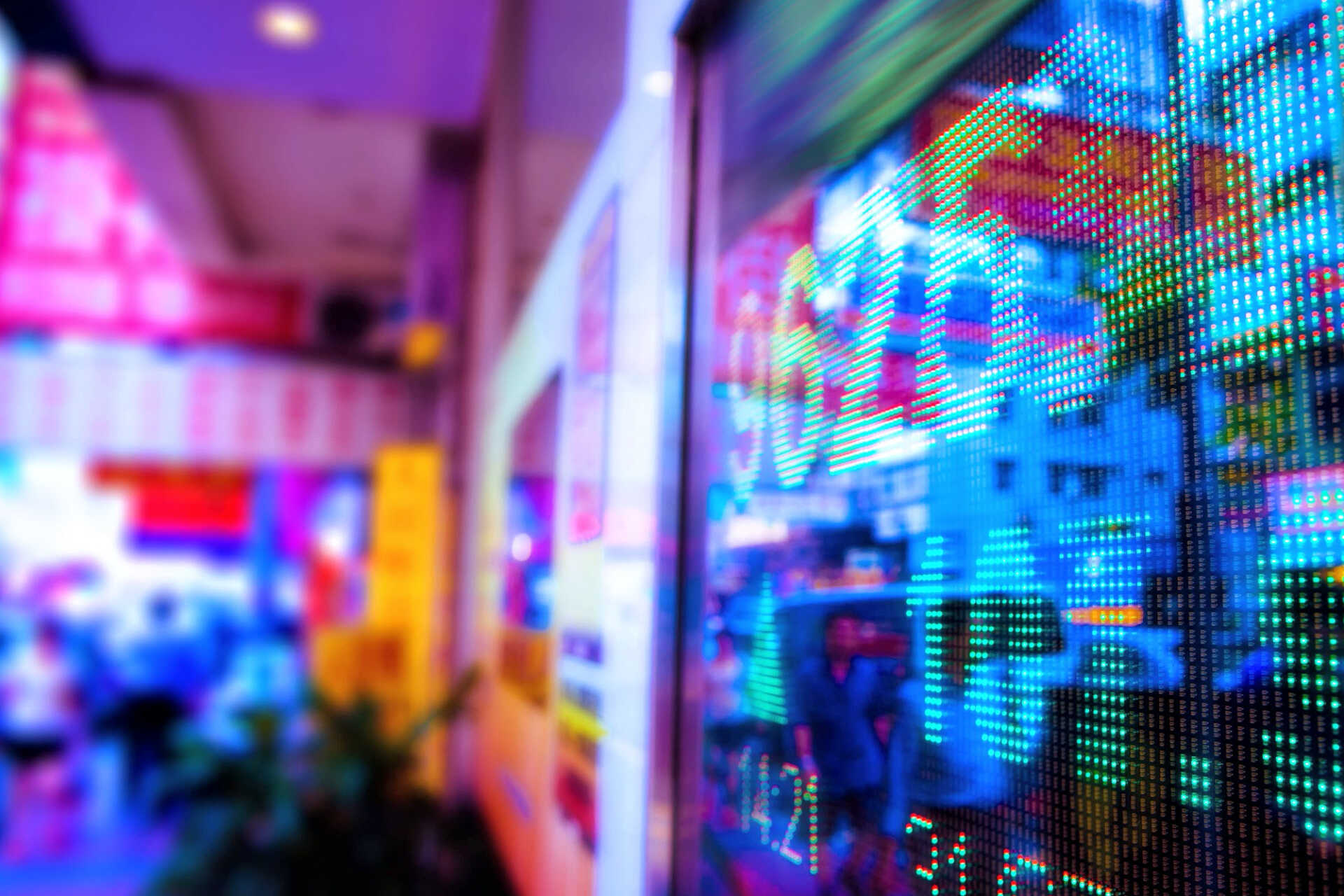 Independent rankings
Mathematics at Kent was ranked 19th for student satisfaction in The Complete University Guide 2023.
Careers
Recent graduates have gone into careers in accountancy training with firms such as KPMG and Ernst & Young, medical statistics, the pharmaceutical industry, the aerospace industry, software development, teaching, actuarial work, Civil Service statistics, chartered accountancy, the oil industry and postgraduate research.
You acquire many transferable skills including the ability to deal with challenging ideas, to think critically, to write well and to present your ideas clearly, all of which are considered essential by graduate employers.
Professional recognition
The degree provides various exemptions from the examinations of the Institute of Chartered Accountants.
Apply for Mathematics and Accounting and Finance - BSc (Hons)
Discover Uni information
Discover Uni is designed to support prospective students in deciding whether, where and what to study. The site replaces Unistats from September 2019.
Discover Uni is jointly owned by the Office for Students, the Department for the Economy Northern Ireland, the Higher Education Funding Council for Wales and the Scottish Funding Council.
It includes:
Information and guidance about higher education
Information about courses
Information about providers
Find out more about the Unistats dataset on the Higher Education Statistics Agency website.