International Conflict Analysis - PDip, MA
Postgraduate Open Day
Join us at the Medway campus on Saturday 24 June or the Canterbury campus on Saturday 1 July. Meet our staff and students, find out more about our Master's and PhDs, and experience our stunning locations for yourself.
Understand the nature and significance of conflict as a human condition. Develop the skills to prevent violent conflict, mitigate its catastrophic effects, and reconstruct societies in its aftermath. Embedded in our world renowned Conflict Analysis Research Centre, leading experts will help you explore the dynamics of deep-seated conflict and learn how states, international organisations, NGOs, and individuals can work towards enduring peace.
Overview
Gain the knowledge you need to pursue a career in international peace-keeping, crisis diplomacy, post-conflict reconstruction, and sustainable development. Focused case studies and interactive simulations will build your understanding of negotiation, mediation, diplomacy and third party intervention. Our alumni, who form an international network, have used this programme as a spring board into foreign offices and diplomatic services, international organisations such as the UN, EU and OECD, and NGOs including IRC and Amnesty International.
Reasons to study International Conflict Analysis MA/PDip at Kent
You will join our vibrant, diverse and international student community, bringing different perspectives into dialogue and facilitating a global network of close connections. Read about our first town hall on Equality, Diversity and Inclusivity.
You'll be taught by world leading experts at the cutting edge of research, actively engaged in advising government and shaping debates.
You'll gain a practical understanding of conflict analysis fundamentals, combined with the flexibility to follow your interest through a broad range of optional modules.
Our Canterbury campus offers an idyllic countryside setting on the edge of a lively student town, only an hour from London and a short train ride to Europe.
You'll learn the fundamental skills of analysis, interpretation and prediction, combined with the flexibility to follow your interest through a broad range of optional modules.
High-profile engagement through the Global Europe Centre and the Conflict Analysis Research Centre, which crystallise our research, policy and practitioner networks into an annual schedule of events.
What you'll learn
Develop concrete capabilities and critical insight into the challenges you could encounter in conflict environments. You'll cover theories of conflict and violence through to resolving conflict in world politics. Apply concepts, theories and methods used in the study of conflict to the analysis of political events, ideas, institutions, and practices
About the School of Politics and International Relations
The School of Politics and International Relations is one of the most dynamic places to study Politics and International Relations. We combine high-quality teaching with cutting-edge research in a supportive environment that welcomes students from all over the world.
Entry requirements
A first or second class honours degree or equivalent in a relevant subject.
All applicants are considered on an individual basis and additional qualifications, professional qualifications and relevant experience may also be taken into account when considering applications.
International students
Please see our International Student website for entry requirements by country and other relevant information. Due to visa restrictions, students who require a student visa to study cannot study part-time unless undertaking a distance or blended-learning programme with no on-campus provision.
English language entry requirements
The University requires all non-native speakers of English to reach a minimum standard of proficiency in written and spoken English before beginning a postgraduate degree. Certain subjects require a higher level.
For detailed information see our English language requirements web pages.
Need help with English?
Please note that if you are required to meet an English language condition, we offer a number of pre-sessional courses in English for Academic Purposes through Kent International Pathways.
Form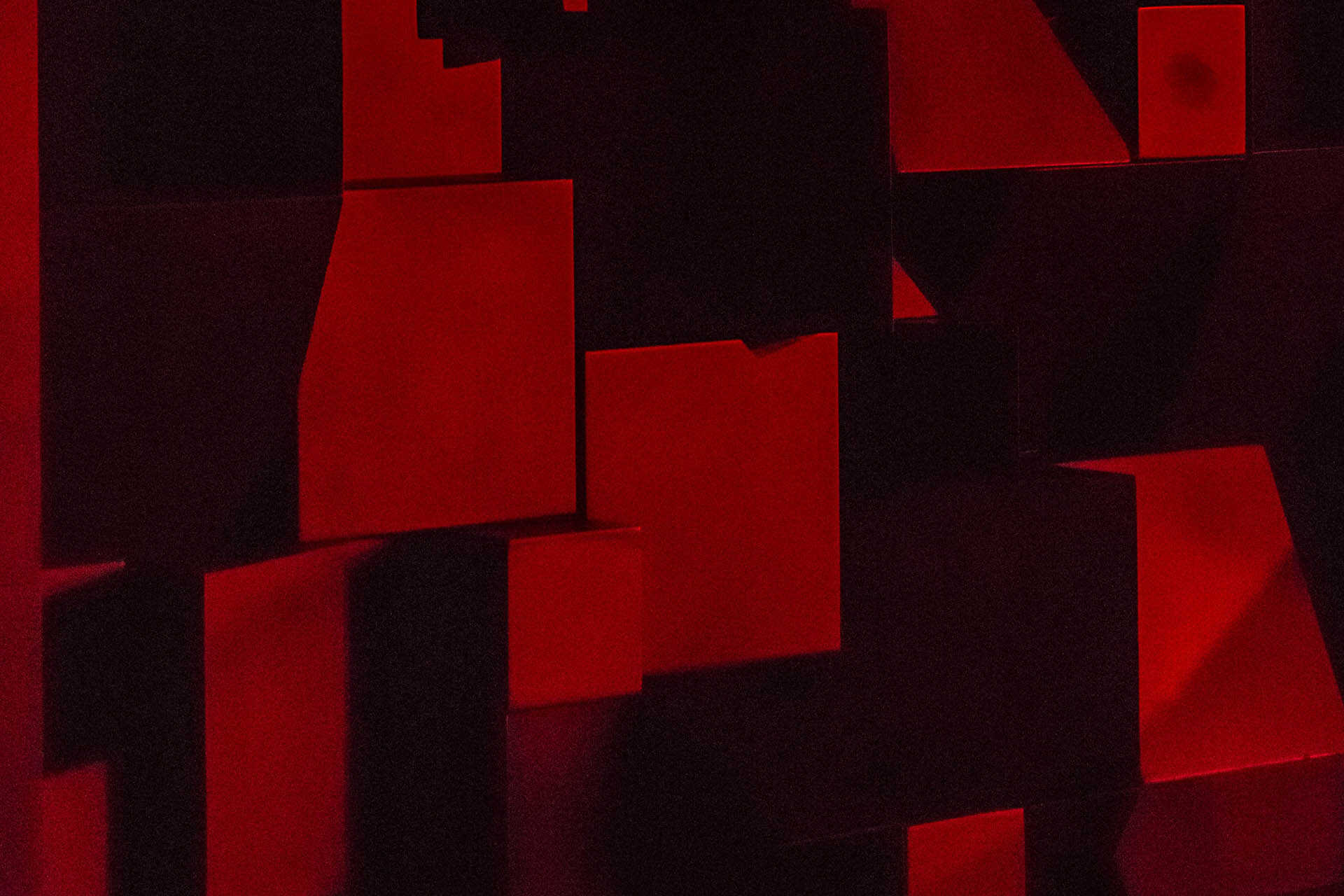 Sign up for email updates
Course structure
Duration: 1 year full-time, 2 years part-time. Students who start in January, finish at the end of the Spring Term in the following academic year.
Full-time students who start in September complete the MA in International Conflict Analysis over 12 months. Study is divided between taught modules, which last for one term each, and dissertation work. Those who start their programme in January take their modules in the Spring Term and Autumn Term of the subsequent academic year consecutively, and write their dissertation over their second Spring Term.
The MA can be taken on a part-time basis, typically over two years.
The programme is also offered as a Postgraduate Diploma – comprising six taught modules only – worth 120 Kent credits (60 ECTS) which can also be taken on a part-time basis.
Modules
The following modules are indicative of those offered on this programme. This list is based on the current curriculum and may change year to year in response to new curriculum developments and innovation. Most programmes will require you to study a combination of compulsory and optional modules. You may also have the option to take modules from other programmes so that you may customise your programme and explore other subject areas that interest you.
Compulsory modules currently include
Optional modules may include
Compulsory modules currently include
This module builds on and applies the skills and learning outcomes attained in Stage 1 of all PGT courses, and in particular Research Methods 1 & 2. It does so through the assessment of individual MA thesis projects, including via oral presentation and a final thesis document. This dissertation forms a major assessed element of the Masters course and is on a topic that falls within the scope of your MA. The overall goal is to help you move through the components of the dissertation, including the actual research as well as presenting and writing up your findings.
Teaching
Teaching and assessment
Assessment is by coursework plus the dissertation.
Programme aims
The programme aims to:
provide a programme that will attract, and meet the needs of both those seeking to prepare for careers in fields concerned with international conflicts and those with a general intellectual interest in international conflict analysis
provide you with a research-active teaching environment which gives you a good grounding in the study of study of international conflict and war, co-operation and peace
examine how state, non-state and supra-national actors behave and interact in conflict situations
ensure that you acquire a solid knowledge of the theories of the causes and dynamics of different kinds of conflict and the means to overcome them
ensure that students who specialise in regional conflicts acquire an advanced understanding of the historical, cultural, social and institutional context of the area to be studied
prepare students for various careers in jobs related to international conflict analysis as well as for career changes in the spirit of lifelong learning
develop your general research skills and personal skills (transferable skills).
Learning outcomes
Knowledge and understanding
You gain knowledge and understanding of:
key historical and theoretical issues in international conflict and the study of war and peace, together with familiarity with appropriate bibliographical sources
how to apply general theoretical and conceptual frameworks to the analysis of specific conflicts
the nature and distribution of power in the international systems, problems of political order and the social, economic, historical and cultural context within which actors operate
the different kinds of actors on the international scene, their respective interests and influence in conflict situations
key theoretical problems of war and peace
current political challenges to international peace and security and possible strategies to address them
the changing role of the state in the context of globalisation and regional integration and the implications for international peace and security
how to design and conduct a research project demonstrating awareness of epistemological and methodological principles
how to carry out an independent research project and write in a scholarly manner demonstrating familiarity with academic conventions.
Intellectual skills
You develop intellectual skills in:
general research skills, especially bibliographic and computing skills
gathering, organising and deploying evidence, data and information from a variety of secondary and some primary sources
identifying, investigating, analysing, formulating and advocating solutions to problems
developing reasoned arguments, synthesising relevant information and exercising critical judgement
reflecting on, and managing, your own learning and seeking to make use of constructive feedback from your peers and staff to enhance your performance and personal skills
managing your own learning self-critically.
Subject-specific skills
You gain subject-specific skills in:
understanding the nature and significance of conflict as a human condition
applying concepts, theories and methods used in the study of conflict to the analysis of political events, ideas, institutions and practices
the ability to critically evaluate different interpretations of political issues and events
the ability to collect, analyse and present information about conflict and political events
an awareness of the main epistemological issues relevant to research in the social sciences, including the major theoretical and epistemological debates in the social sciences as they bear on international conflict analysis.
Transferable skills
You gain the following transferable skills:
communication: the ability to communicate effectively and fluently in speech and writing (including, where appropriate, the use of IT), organise information clearly and coherently, use communication and information technology for the retrieval and presentation of information, including, where appropriate, statistical or numerical information
information technology: produce written documents, undertake online research, communicate using email, process information using databases
working with others: define and review the work of others, work co-operatively on group tasks, understand how groups function, collaborate with others and contribute effectively to the achievement of common goals
improving your own learning: explore your strengths and weaknesses, time-management skills, review your working environment (especially the student-staff relationship), develop autonomy in learning, work independently, demonstrate initiative and self-organisation
important research management skills include the setting of appropriate timescales for different stages of the research, with clear starting and finishing dates (through a dissertation), presentation of a clear statement of the purposes and expected results of the research, and developing appropriate means of estimating and monitoring resources and use of time
problem-solving: identify and define problems, explore alternative solutions and discriminate between them.
Fees
January entry
The annual tuition fees for students starting this course in January 2023 can be found on the Student Finance page.
The 2023/24 annual tuition fees for this course are:
International Conflict Analysis - PDip at Canterbury
Home full-time

£6400

EU full-time

£9000

International full-time

£12000

Home part-time

£3200

EU part-time

£4500

International part-time

£6000
International Conflict Analysis - Taught MA at Canterbury
Home full-time

£9500

EU full-time

£13500

International full-time

£18000

Home part-time

£4750

EU part-time

£6750

International part-time

£9000
For details of when and how to pay fees and charges, please see our Student Finance Guide.
For students continuing on this programme fees will increase year on year by no more than RPI + 3% in each academic year of study except where regulated.* If you are uncertain about your fee status please contact information@kent.ac.uk.
Your fee status
The University will assess your fee status as part of the application process. If you are uncertain about your fee status you may wish to seek advice from UKCISA before applying.
Additional costs
There are no compulsory additional costs associated with this course. All textbooks are available from the library, although some students prefer to purchase their own.
General additional costs
Find out more about general additional costs that you may pay when studying at Kent.
Funding
Search our scholarships finder for possible funding opportunities. You may find it helpful to look at both:
Scholarships
We have a range of subject-specific awards and scholarships for academic, sporting and musical achievement.
Search scholarships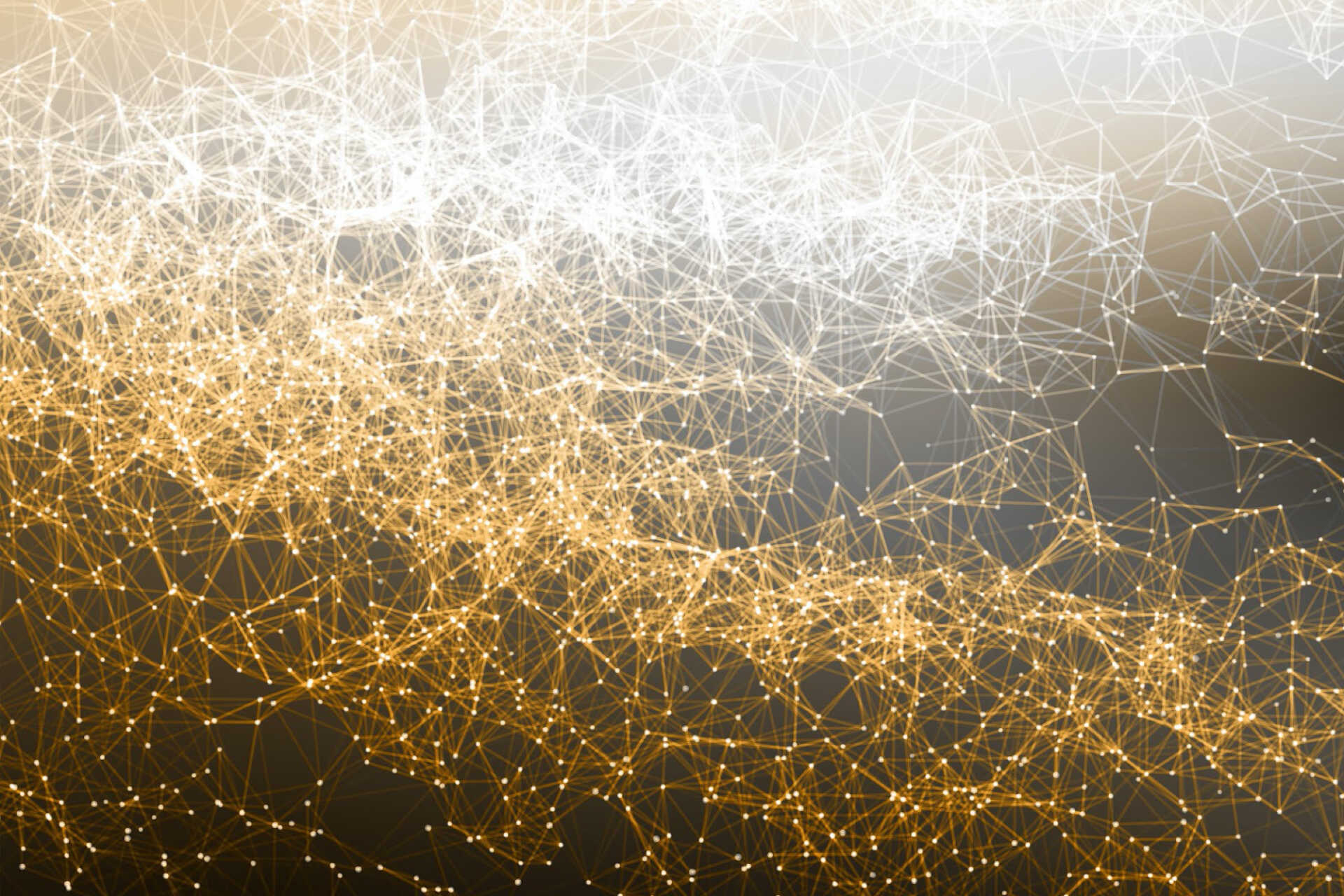 Independent rankings
In the Research Excellence Framework (REF) 2021, 100% of our Politics and International Studies research was classified as 'world-leading' or 'internationally excellent' for environment and publications.

Research
Research areas
Our research interests span a broad spectrum of the discipline, with particular strengths in the fields of conflict analysis and resolution, political theory and European politics. The strength of the School's research culture is reflected in the numerous books and articles published and in the existence of its three University-recognised research centres: the Conflict Analysis Research Centre (CARC), the Global Europe Centre (GEC) and the Centre for Critical Thought (CCT).
In 2011, the University successfully applied for ESRC recognition as a provider of doctoral training in political science and international studies (and other areas of the social sciences) as part of a consortium. As a result, we are now part of the South East ESRC Doctoral Training Centre, making us one of the key training outlets in our subject in the UK.
Conflict Analysis Research Centre (CARC)
Kent has been at the forefront of conflict negotiation and resolution for almost 50 years. The Conflict Analysis Research Centre brings together academics working on different aspects of conflict and security as well as PhD and Master's students studying International Conflict Analysis, International Law and International Relations. Current research includes an investigation into how migrant communities can support peacebuilding in their home society and how South Africa and the UK treat refugees and security. The Centre is also at the forefront of trying to resolve actual conflicts – for example, it played a role in the Moldova-Transnistria peace process and has supported reconciliation efforts in Africa.
Global Europe Centre (GEC)
The Global Europe Centre is a pioneering research-led learning centre focusing on the study of Europe and its relations with the outside world. The GEC's research focus is on contemporary policy challenges to Europe and its nation states, the engagement with policy-makers and policy-shapers is at the core of its activities. The GEC mission is to promote excellence, through innovative research and knowledge exchange and to facilitate research-driven impact through its learning and teaching activities. The GEC's activities include dissemination of policy-relevant research via publications, research-led knowledge transfer workshops, conferences and public lectures, and keynote addresses by leading public figures. The Centre has a strong commitment to the creation of the next generation of ideas innovators and policymakers and pursues these through its learning, teaching and knowledge exchange activities and via the Global Europe Student Forum. GEC is an interdisciplinary research centre aiming to develop synergies across Politics and International Relations, Economics, Law, Business, History, and European Languages and Culture.
Centre for Critical Thought (CCT)
The Centre for Critical Thought is an exciting multidisciplinary initiative across both the Social Sciences and Humanities Faculties, co-ordinated by staff in Politics and International Relations, Law and Italian Studies. It enables staff and students interested in cutting-edge critical thought to discuss their work together and to explore the insights of interdisciplinary collaboration. In addition, it serves as a forum for distinguished lectures, seminars and an annual workshop. The Annual Kent Lecture in Political and Social Thought is the headline lecture series and recent speakers have included Professor Bernard Stiegler, Professor Chantal Mouffe and Professor William Outhwaite. All students interested in contemporary critical thought are encouraged to become members while at Kent.
Careers
The School of Politics and International Relations has a dedicated Employability Coordinator who organises employability events within the School as well as providing students with assistance in securing graduate opportunities. Centrally, the Careers and Employability Service can help you plan for your future by providing one-to-one advice at any stage of your postgraduate studies.
Study support
Postgraduate resources
Students have access to an excellent library and extensive computing facilities. You also have access to online resources; inter-library loans; video library; online book renewals and reservations; laptop and netbook loan facilities; more than 1,300 study spaces/seats; more than 27,500 books and 10,500 bound periodicals catalogued under politics and international relations and related class marks plus British Government Publications and 50,000 online journals also available off-campus.
The School's resources include a European Documentation Centre, with all official publications of the EU institutions, and a specialised collection on international conflict and federal studies as well as the University's collection of political cartoons. In addition, postgraduate research students have their own designated room with 12 computer terminals.
Dynamic research culture
Staff publish regularly and widely in journals, conference proceedings and books. Recent contributions include: Contemporary Political Theory; International Political Sociology; Journal of Human Rights; New Political Economy; Political Studies; Telos. Details of recently published books can be found within the staff research interests section.
Global Skills Award
All students registered for a taught Master's programme are eligible to apply for a place on our Global Skills Award Programme. The programme is designed to broaden your understanding of global issues and current affairs as well as to develop personal skills which will enhance your employability.
Apply now
Learn more about the application process or begin your application by clicking on a link below.
You will be able to choose your preferred year of entry once you have started your application. You can also save and return to your application at any time.
Apply for entry to:
Contact us
United Kingdom/EU enquiries
PDip at Canterbury
MA at Canterbury
Admissions enquiries
T: +44 (0)1227 768896

Subject enquiries