Biotechnology and Bioengineering - MSc
Postgraduate Open Day
Join us at the Medway campus on Saturday 24 June or the Canterbury campus on Saturday 1 July. Meet our staff and students, find out more about our Master's and PhDs, and experience our stunning locations for yourself.
Gain advanced academic training in cellular and molecular processes relating to the production of biomedicines for use in healthcare, as well as rigorous practical training in the design, production and characterisation of biomolecules using state-of-the-art biotechnological and bioengineering analytical and molecular technologies.
Overview
Acquire practical, academic and applied skills in data analysis, systems and modeling approaches, and bioinformatics, together with transferable skills in scientific writing, presentation and public affairs.
Reasons to study Biotechnology and Bioengineering at Kent
Biotechnology and bioengineering are particular research strengths at Kent, and the curriculum has been designed by world-leading experts within the field.
Research in the School of Biosciences focuses on biological processes at the molecular and cellular level and spans the disciplines of biochemistry, genetics, biotechnology and biomedical research.
On successful completion of the programme, you will be able to integrate the skills you have gained to develop novel solutions to modern biotechnological issues from both academic and industrial perspectives.
The course offers a progression route to PhD study for those wishing to pursue a career in academia, while transferable skills development supports access to careers in leading pharmaceutical and biotechnological companies, medical research in academic, government, industrial and medical labs, teaching, industry and commerce, marketing and IT.
The School is among the best-funded departments of its kind in the UK, and our well-equipped laboratories provide an excellent environment for both teaching and research.
Join our student-led biosciences society, BioSoc, which is affiliated with the Institute of Biomedical Science and organises a seminar series, academic talks, trips and social events.
School of Biosciences
Within our School, we are proud of our collaborative approach. Our friendly and supportive atmosphere encourages everyone to contribute and reach their full potential. At Kent, academics, researchers and students are all part of the same close-knit scientific community. We welcome staff and students from all over the world and have a strong commitment to equality and diversity within everything we do. Together we create success.
Entry requirements
Minimum 2.2 degree or equivalent in biosciences, biotechnology, biomedical/biochemical engineering or a related subject.
All applicants are considered on an individual basis and additional qualifications, professional qualifications and relevant experience may also be taken into account when considering applications.
International students
Please see our International Student website for entry requirements by country and other relevant information. Due to visa restrictions, students who require a student visa to study cannot study part-time unless undertaking a distance or blended-learning programme with no on-campus provision.
English language entry requirements
The University requires all non-native speakers of English to reach a minimum standard of proficiency in written and spoken English before beginning a postgraduate degree. Certain subjects require a higher level.
For detailed information see our English language requirements web pages.
Need help with English?
Please note that if you are required to meet an English language condition, we offer a number of pre-sessional courses in English for Academic Purposes through Kent International Pathways.
Form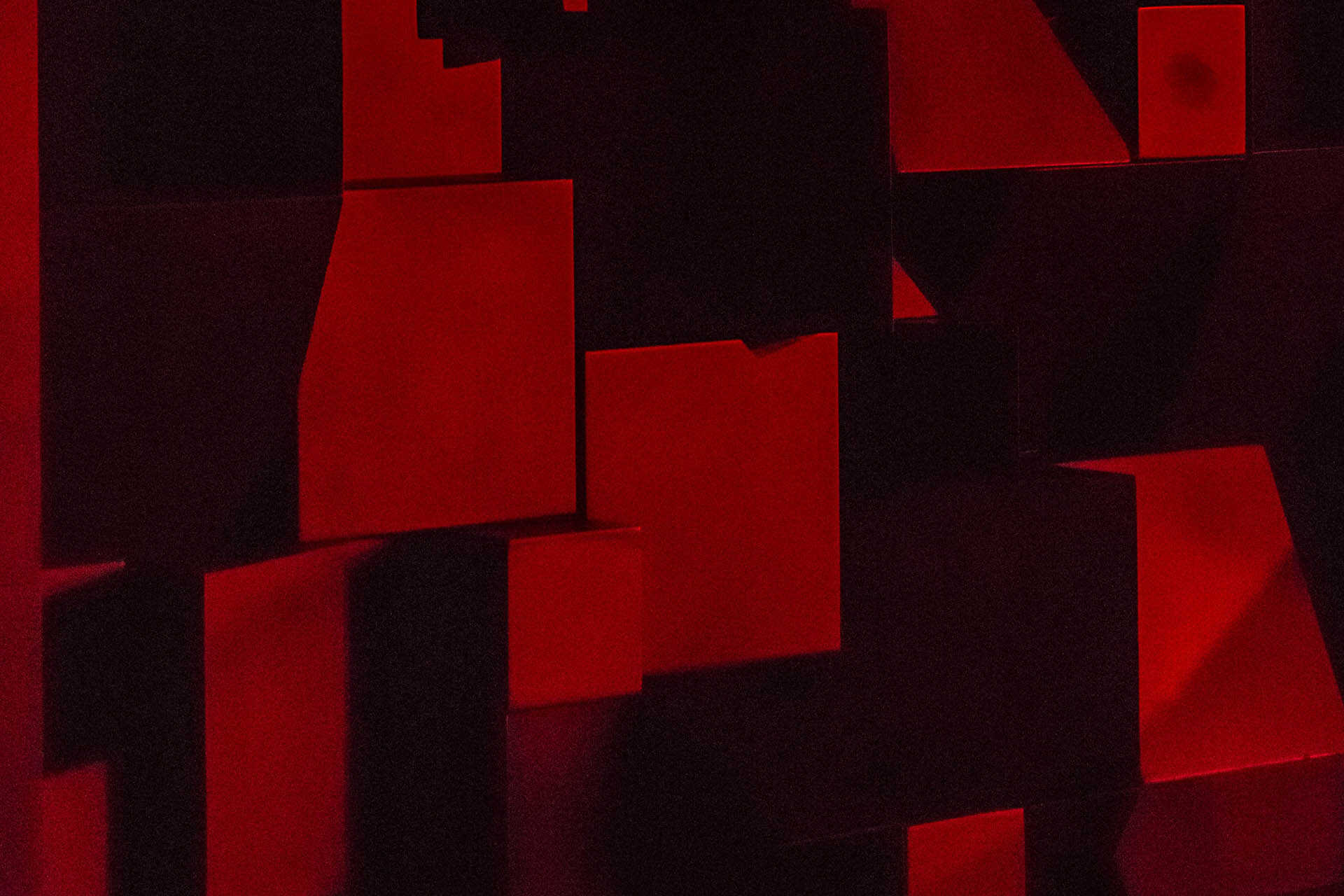 Sign up for email updates
Course structure
Duration: One year full-time, two years part-time
The MSc in Biotechnology and Bioengineering involves studying for 120 credits of taught modules, as indicated below. The taught component takes place during the autumn and spring terms. You will undertake a period of advanced training in research, technical and transferable skills with application in the biotechnology and bioprocessing area, including an extended practical training in cutting-edge genome editing. This training will be harnessed with a range of modules specialising in advanced studies of biotechnology and its application. A 60-credit research project take place over the summer months.
The programme is taught by staff from the Industrial Biotechnology Centre, an interdisciplinary research centre whose aim is to solve complex biological problems using an integrated approach to biotechnology and bioengineering. It is administered by the School of Biosciences who also contribute to the programme.
Modules
The modules listed below are indicative of those offered on this programme. This list is based on the current curriculum and may change year to year in response to new curriculum developments and innovation.
You take all compulsory modules and then 30 credits worth of optional modules. Please note you can only take BIOS8700 OR BIOS8420.
Compulsory modules currently include
The module aims to develop understanding and practical skills in molecular biology, based around interactive workshops, practical sessions and group work. The module will involve practical sessions covering key practical and transferable skills in molecular biology and biotechnology. The module will feature an extended mini-project focused on CRISPR-Cas9-based genome editing - a cutting-edge technology with wide application in the biological sciences – alongside presentation of findings in extended written report format to provide experience of the dissemination platform widely used in biological research.
Science has a profound influence on public life. This module considers the ways in which different professional and public groups interact with science and scientists, and how this influences the work that scientists do. It considers the social roles and responsibilities of scientists beyond their own scientific research, the context in which science operates, and the careers that exist for scientists outside of the traditional laboratory environment. In considering specific scientific developments in light of ethics, policy, media and public perception, the module will develop a range of academic skills that support learning in more specialised modules. It also provides transferable skills valued in the science sector, particularly science communication.
This module will develop the advanced research skills that are required in modern biological research and transferable across biological research disciplines. This will include the development of skills in bioinformatics, statistical analysis, research publication and peer review through a combination of online exercises, seminars and group work. These skills will be discussed, enhanced and contextualised in tutorials that consider their application of these skills through consideration of literature and case studies drawn from the field of biotechnology.
This module provides students with critical perspectives on the biotechnology. With a focus on the biotechnology industry, the module encourages students to harness scientific knowledge in an industrial biotechnology context, considering the transition from promising research findings into application. Specific examples will demonstrate development of findings into commercial application and the process and regulatory structure within which this takes place. Application of new scientific approaches and techniques into biotechnology and regulatory acceptance will be covered. The latest scientific developments in the wider biotechnology field in the literature will also be examined and how these might impact the field in the future. The role of biotechnology in addressing local and global health, social, economic and environmental challenges as aligned with the UN sustainable development goals will be considered. The module provides perspective from external speakers in the biotechnology sector, providing professional insights and networking opportunities.
This module will consider key areas of biotechnology and bioengineering including an introduction to drug discovery and design, systems biology and synthetic biology, gene expression and the engineering of cells to modulate cellular processes, the mechanics of cells from an engineering perspective, industrial biotechnology (specifically biofuels and small molecule systems biology), protein and vaccine based drugs, regenerative medicine and bionanomaterials. This will be delivered through workshops and seminars by specialists within the CMP and involve a number of course work assignments that will consider the most current research and thinking in these areas. This will be complemented by two three day practical's, one on mammalian cell engineering and the other on synthetic biology.
Optional modules may include
Recent events have illustrated the importance of ensuring that science is communicated effectively to non-scientific audiences. This module considers best practice in science communication, making use of case studies that illustrate its importance in developing an informed and empowered public, while developing skills in different modes of communication that enhance future employability.
This module provides students with critical perspectives upon current and emerging cancer therapies, how they are developed, and how they are applied in the clinical setting. The harnessing of scientific knowledge in the treatment of disease requires a complex series of highly regulated studies that must be performed under highly-regulated legal and ethical frameworks. This module reviews the transition from promising cancer therapy to fully realised therapeutic agent, using specific therapies as examples. It will also discuss the emerging potential for personalised medicine based on patient-specific molecular biomarkers.
Around 1-2% of all babies in the UK are born by IVF, with varying figures in many other countries. Internationally, reproductive medicine generally, and IVF in particular, is an area in which the UK is world-leading. This module will explore the many aspects of practical IVF (including ICSI, and PGD) and the factors that affect it. A feature of the module will be the presentation of similar issues from different perspectives e.g. that of the clinician, the counsellor and the laboratory manager.
This module will consider key areas of analytical technologies used for the analysis of proteins, small molecules and cells. This will include mass spectrometry techniques (GC-MS, ESI-MS, MALDI-ToF MS), crystallography and NMR, spectroscopy (UV-vis, IR, Raman, fluorescence, ESR), chromatography, DNA and RNA sequencing, bioinformatics, microscopy (AFM, EM), electrophoresis, (qRT)-PCR, 'omics' approachs, glycosylation profiling, cell based assays, simple fermentation control and measurements. Industrial case studies will be covered to demonstrate how different techniques and approaches are integrated in a commercial environment. Students will also be expected to design and implement a protocol aim at recovering and characterising a protein molecule from mammalian cell culture within set constraints and parameters. There will also be a visit to an industrial analytical laboratory to demonstrate such technologies in the work place. This will be delivered through workshops and seminars by specialists within the CMP and involve a number of course work assignments that will consider the most current research and thinking in these areas. This will be complemented by a one week practical where the students are asked to design a process to purify and characterise a molecule and then use this to setup a crystallisation screen.
The module aims to develop understanding and analytical skills in order to fully embed students within the culture of cancer research. Based around seminars and interactive workshops, the initial stages of the module will involve an intensive rotation of seminars covering recent key developments in the field of cancer, delivered by experts, accompanied by critical evaluation and analysis of research articles exploring these research themes. Students will analyse, present and discuss the relevant research literature. They will gain experience in scientific design, literature analysis, scientific communication and the analysis and statistical interpretation of complex experimental data. The later stages will focus on the students' own extended research project and will involve the preparation of a research proposal.
As recent outbreaks of infectious diseases have illustrated, it is imperative to develop rapid diagnostics, effective therapeutics and new vaccines to combat emerging infections that are difficult to treat. This module will cover the approaches used in pathogen diagnosis as well as the cutting edge therapeutics available for the treatment of infectious diseases. The module will also focus on the biotechnological aspects of vaccine development.
As microbial pathogens pose an increasing threat to human health, it is imperative to improve our fundamental understanding of how these organisms survive during infection and cause disease. This module will cover the molecular pathogenicity of a variety of globally important microbial pathogens, and will provide students with the ability to critically analyse the molecular mechanisms that enable certain key pathogens to cause disease. Examples may be drawn from bacteria, fungi, viruses and/or eukaryotic parasites.
As COVID-19 has clearly demonstrated, there is an urgent need to improve our understanding of disease outbreaks and how to mitigate their impact upon human health. This module will cover the fundamentals of epidemiology, including the theory and practical approaches to study disease outbreaks. High profile examples will be analysed in terms of their human impact and disease tracking, and aspects of public health strategies and policy will be addressed.
As we face the threat of a post-antimicrobial era, it is of paramount importance that we understand the mechanisms of antimicrobial resistance in the context of infection. This module will cover the fundamentals of clinical microbiology, antimicrobials and their targets, mechanisms underpinning antimicrobial resistance, and the host:pathogen interactions that influence antimicrobial efficacy.
The aim of this module is to give students a basic understanding of molecular and cytogenetic techniques and their applications in the field of clinical diagnosis e.g. for infertility or prenatal diagnosis and biological research. Throughout the course there will be both theoretical and practical elements to the course enabling them to have hands-on experience with molecular cytogenetic tools. Students will be examined on both theoretical and practical elements to assess hands-on skills and understanding of the techniques involved. They will be provided with a lab book in which they should take notes during each of the sessions, the quality of this will also be assessed.
Compulsory modules currently include
Students will undertake an independent research project that will be designed by the student, in consultation with an academic supervisor, to address specific research questions. Students will be trained in key techniques relating to the project, and will work independently under the supervisor's guidance to design and execute experiments that will address the questions formulated earlier. The students will spend approximately 14 weeks in the laboratory and with then write up their findings in the style of a scientific report for publication in a high impact factor scientific journal. They will present a poster and an oral presentation in research symposia arranged by the School.
Teaching
Teaching and assessment
Assessment is by coursework and the research project.
Programme aims
You will gain the following transferable skills:
the ability to plan and manage workloads
self-discipline and initiative
the development of reflective learning practices to make constructive use of your own assessment of performance and use that of colleagues, staff and others to enhance performance and progress
communication: the ability to organise information clearly, create and respond to textual and visual sources (eg images, graphs, tables), present information orally, adapt your style for different audiences.
enhanced understanding of group work dynamics and how to work as part of a group or independently.
Learning outcomes
Knowledge and understanding
You will gain knowledge and understanding of:
the fundamental principles of modern molecular techniques and technologies used in biotechnology and bioengineering and the ability to utilise and interpret the data from such approaches
at the molecular and cellular level, the processes that underpin the utilisation of biological systems for the production of biodrugs (proteins, small molecules, vaccines)
drug discovery and design, cell engineering to modulate cellular processes, bioenergy, protein- and vaccine-based drugs, regenerative medicine and bionanomaterials
the use of systems levels approaches in biotechnology and bioengineering such that a problem can be analysed and a solution derived based upon a conceptual understanding of multiple parts of the system.
current state-of-the-art strategies and technologies to improve biotechnological and bioengineering systems
the process by which basic scientific knowledge is translated into the industrial workplace
the regulatory issues involved in manufacturing of biodrugs
the way in which scientific knowledge is disseminated to various stakeholders (eg other academics, industry, public, policymakers, media).
Intellectual skills
You develop intellectual skills in:
how to formulate hypotheses and design appropriate experiments to address these. how to undertake such experiments
critical interpretation of your, and others', data. Approaches to assimilate multiple data streams to reach appropriate conclusions and derive new hypotheses
how to analyse a problem or question both independently and as part of a group
how to use information technology to retrieve, analyse and present scientific data to required standards
the ability to rationally argue a case and use the available evidence to support your claims
the ability to select and use appropriate statistical methodology to analyse and present scientific data.
Subject-specific skills
You gain subject-specific skills in:
how to design of experiments in a statistically valid way to address specific hypotheses and research questions
key techniques and approaches in modern molecular biotechnology and bioengineering and their application to the field
appropriate data handing, recording, analysis and how to assess this in line with the current literature
how to write scientific research for various audiences (eg primary journal-based literature, non-science audiences, policymakers)
how to present scientific research via oral presentation and poster formats
an ability to work independently in a scientific environment and to reach an independent conclusion
the application of specific experiment- and knowledge-based approaches into industrialisation of biotechnology and bioengineering
recognition of career opportunities both within academia, industry and outside the scientific laboratory.
Transferable skills
You will gain the following transferable skills:
the ability to critically evaluate and present scientific data
how to organise information appropriate to the audience
the development of reflective learning practices to make constructive use of your own assessment of performance and use that of colleagues, staff and others to enhance performance and progress
an ability to manage time and workload to meet deadlines and targets
enhanced understanding of group work dynamics and how to work as part of a group or independently.
Fees
The 2023/24 annual tuition fees for this course are:
Home full-time

£9500

EU full-time

£16400

International full-time

£21900

Home part-time

£4750

EU part-time

£8200

International part-time

£10950
For details of when and how to pay fees and charges, please see our Student Finance Guide.
For students continuing on this programme fees will increase year on year by no more than RPI + 3% in each academic year of study except where regulated.* If you are uncertain about your fee status please contact information@kent.ac.uk.
Your fee status
The University will assess your fee status as part of the application process. If you are uncertain about your fee status you may wish to seek advice from UKCISA before applying.
Additional costs
General additional costs
Find out more about general additional costs that you may pay when studying at Kent.
Funding
Search our scholarships finder for possible funding opportunities. You may find it helpful to look at both:
Scholarships
We have a range of subject-specific awards and scholarships for academic, sporting and musical achievement.
Search scholarships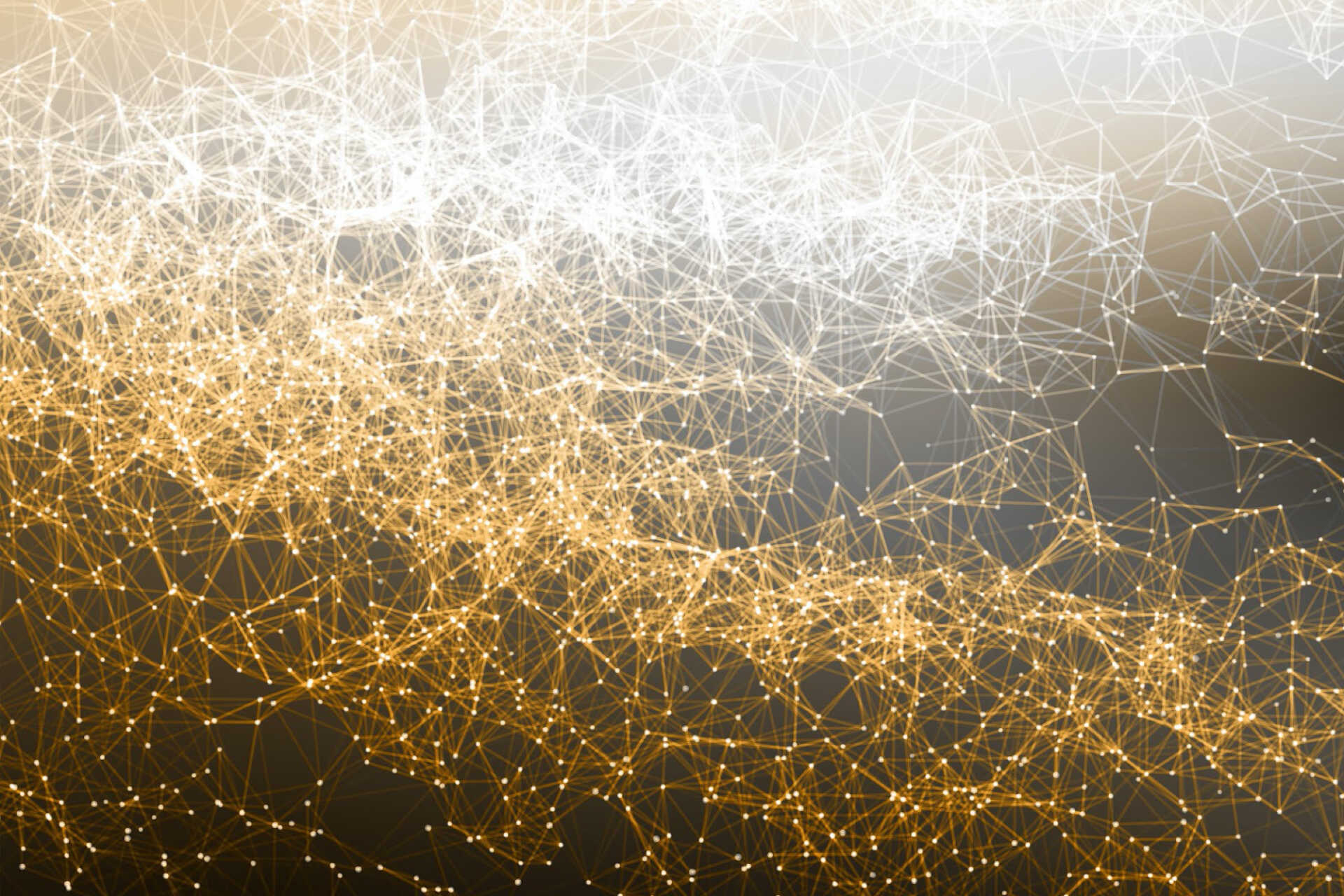 Independent rankings
In the Research Excellence Framework (REF) 2021, 100% of our Biological Sciences research was classified as 'world-leading' or 'internationally excellent' for impact and environment.
Research
Research areas
Within our collaborative research community, the School offers an inspiring environment where researchers at all levels can produce their best work.
In the Research Excellence Framework (REF) 2021, 100% of our Biological Sciences research was classified as 'world-leading' or 'internationally excellent' for impact and environment.
Our research is focused on biological processes at the molecular and cellular level and spans the disciplines of biochemistry, genetics, biotechnology and biomedical research. The five main research themes within the School are:
Each theme is supported by specialist facilities.

Associated centres
Careers
A postgraduate degree in the School of Biosciences is designed to equip our graduates with transferable skills that are highly valued in the workplace. Our research-led ethos ensures that students explore the frontiers of scientific knowledge, and the intensive practical components provide rigorous training in cutting edge technical skills that are used in the modern biosciences while working in areas of world-leading expertise within the School.
Destinations for our graduates include the leading pharmaceutical and biotechnological companies within the UK and leading research institutes both at home and abroad.
To give you an idea of possible career destinations, recent graduates have gone on to the following roles: include Research and Development Technician at GW Pharmaceuticals, Bioanalytical Scientist at Bio Products Laboratory, Scientist at Lonza Biologics, Research Scientist at Evox Therapeutics Limited, and onto PhD study at the University of Kent, University College London, and the University of New South Wales in Australia.
Help finding a job
The School of Biosciences has a dedicated Placements and Employability Team and your academic supervisor will be able to advise you and give you access to professionals in their network.
The University has a friendly Careers and Employability Service, which can give you advice on how to:
apply for jobs
write a good CV
perform well in interviews.
These services are available to you for 3 years after completing your course.
Study support
Postgraduate resources
The School is well equipped, with excellent general research laboratories, together with a range of specialised research resources including facilities for growing micro-organisms of all kinds, extensive laboratories for animal cell culture and monoclonal antibody production and an imaging suite providing high-resolution laser confocal and electron microscopy. Additionally, the macromolecular analysis facility provides resources for protein and mass spectrometry, CD and fluorescence spectroscopy, surface plasmon resonance, and HPLC and FPLC systems for all aspects of biochemical and microbiological research. Notably, the School has a new state-of-the-art Bruker Avance III four-channel 600 MHz NMR spectrometer equipped with a QCI cryoprobe. Our NMR spectrometer was upgraded to this status via an equipment research award from the Wellcome Trust.
Support
All research students are supervised closely and are regularly monitored online using the University progression and monitoring system. All postgraduate students have access to electronic and other resources providing information regarding technical issues relevant to their degrees, as well as subject-specific and transferable skills training. All research students are allocated a Postgraduate Supervisory Team, consisting of one or more day-to-day supervisors, and one or more members not involved in day-to-day supervision whose task it is to serve as independent monitors of progress.
Students on taught programmes are assigned a personal academic tutor to provide additional support in their postgraduate study. Throughout the course, you are fully embedded in the research culture of the School by attending research seminars and careers guidance sessions, and also participating in our vibrant outreach programme within the local community. In addition to taught modules, an in-depth research project takes place during the summer under the guidance of members of academic staff. These projects benefit from our outstanding research environment and first-class facilities.
An active school
Every week, Biosciences runs school seminars where external guest speakers or staff, talk about recent research. In addition, the department runs FIREBio (Forum for Innovation, Research and Enterprise in Biosciences), which is a weekly informal meeting for staff, postdocs and postgraduates involving short presentations and discussions. Postgraduates can use the opportunity to present unpublished research findings and discuss them in a supportive environment.
Worldwide partnerships
Staff in the School of Biosciences not only collaborate extensively with other universities in the UK (Cambridge, Cardiff, King's College London, University College London, Newcastle, Oxford, Sussex, York, Manchester, Durham and Sheffield), but also have a wide-ranging network across the world with institutes including: the Boston Biomedical Research Institute; University of Hanover; Monash University Melbourne; Harvard; University of California, Davis; Université Claude Bernard – Lyon 1; Goethe-Universität Frankfurt; University of Queensland, Australia; University of Utah; Texas A&M University; and Braunschweig University of Technology. We also collaborate with organisations such as the Marie Curie Research Institute, Cancer Research UK, National Institute for Medical Research, MRC London, GlaxoSmithKline and the European Union Framework 5 CYTONET.
The School currently receives funding from: BBSRC; Biochemical Society; British Heart Foundation; E B Charitable Hutchinson Trust; the EC; EPSRC; Kent Cancer Trust;The Leverhulme Trust; National Institutes of Health (USA); Nuffield Foundation; Royal Society; Wellcome Trust. It also receives funding on specific projects from a number of industrial organisations and collaborators.
Dynamic publishing culture
Staff publish regularly and widely in journals, conference proceedings and books. Among others, they have recently contributed to: Nature Chemical Biology; Journal of Biological Chemistry; Cell; Molecular Cell; Proceedings of the National Academy of Sciences USA; PLOS One; and Journal of Cell Science.
Global Skills Award
All students registered for a taught Master's programme are eligible to apply for a place on our Global Skills Award Programme. The programme is designed to broaden your understanding of global issues and current affairs as well as to develop personal skills which will enhance your employability.
Apply now
Learn more about the application process or begin your application by clicking on a link below.
You will be able to choose your preferred year of entry once you have started your application. You can also save and return to your application at any time.
Apply for entry to:
Contact us
United Kingdom/EU enquiries
MSc at Canterbury
Admissions enquiries
T: +44 (0)1227 768896

Subject enquiries
T: +44 (0)1227 764000