Interdisciplinary approach
We strongly believe that teaching and learning are a collaborative and interdisciplinary endeavour. BSIS works closely with the School of Politics and International Relations at Kent, and with Kent Law School. Students may combine law and politics in their studies, taking an interdisciplinary approach to such topics as migration, development and conflict. Depending on the programme you can complete your MA in as little as 12 months (90 ECTS credits option), and we offer September and January starts; flexible study opportunities and split-site options (with our Canterbury campus).
Our primary/secondary specialisation model enables you to engage with two areas of study, for instance combining the study of conflict analysis with human rights law. Students on our programmes are thus able to take an interdisciplinary and holistic approach to their studies.
For those of you who have already completed an MA or LLM, or are already thinking beyond your master's degree, we also offer PhD degrees. Our cohesive learning community and interdisciplinary culture make BSIS an ideal place to undertake PhD research. You will have one primary supervisory, a secondary supervisor and you will benefit from the feedback from additional members of academic staff, as well as your doctoral candidate peers. This gives you formal access to a broad level of knowledge and support from a multidisciplinary and culturally diverse community.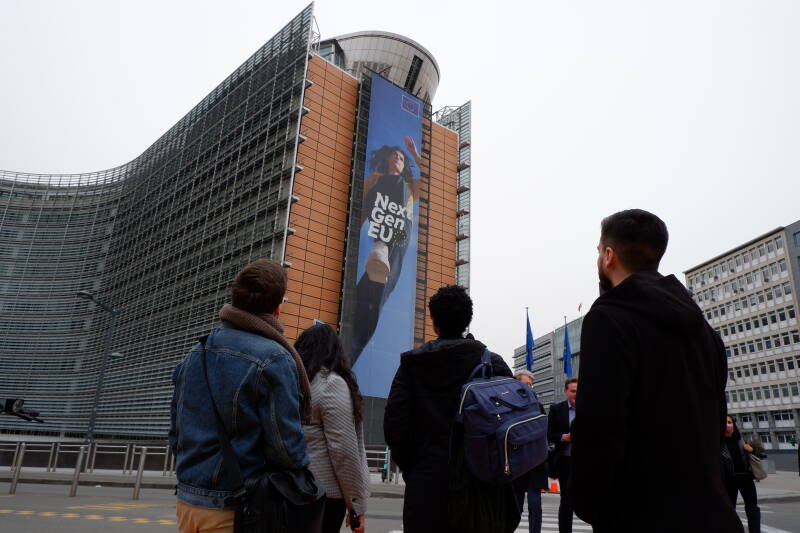 City as your classroom
BSIS is an international institution. We are a UK university, our programmes are accredited in Belgium, our staff and students are international (representing 45+ nationalities, and six continents), and we love being in Brussels. Home to European Union institutions, NATO and many other international organisations, NGOs and representations, Brussels is the extension of your classroom. Our programmes take advantage of this location.

Drawing on our strength as being part of the UK's European University, while you study in Brussels at BSIS you will also enjoy unparalleled opportunities for networking, academic development and professional advancement, this world centre of international affairs. We have built networks over our 20 years in Brussels, and continue to build them every year. Whether these bring in expert practitioners who contribute to teaching, increase internship possibilities, or uncover new conferences, archives or even a new French language teacher, we're growing and thriving.
The School is grounded in an interdisciplinary spirit, creating synergies between subjects in law, politics and international relations.
Academic excellence
The University of Kent is a leading academic institution. All our academic schools produce research of international standing and our research activities and collaborations with outside organisations create knowledge that is highly influential in many areas.
Read the profiles of our core academic staff and visiting lecturers.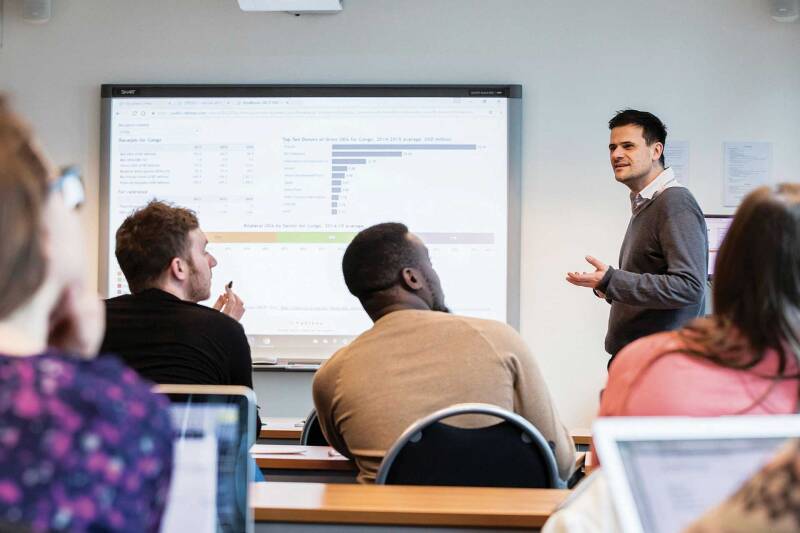 Our core academic staff are all research-active, as are many of our External Lecturers. We offer research-informed teaching, in line with the ethos of the University of Kent, which is one of the UK's leading universities with respect to both teaching and research. Located in Brussels, we additionally have a policy component to much of our research. Many of our research activities and collaborations with outside organisations create knowledge that has widespread influence.

In addition to core academic staff, our many of our External Lecturers also engage in internationally-recognised research, and many are practitioners, engaging every day with issues related to conflict, migration, development and/or law. They share this specialist knowledge with students.
Our teaching philosophy encourages active participation and interaction among our academic and student community. This is key to our interdisciplinary culture with students interacting not only in the classroom, but at regular events, conferences and study groups in the city.
Teaching methods
We are proud to offer small class sizes (average 10-15 for each seminar) and a low student:professor ratio for both MA and LLM programmes.
This guarantees the accessibility of MA and LLM students to academics for individual and small group tutorials (1-5 students on average).
We highlight quality of learning and strongly nurture a caring environment where everyone is valued and supported extensively.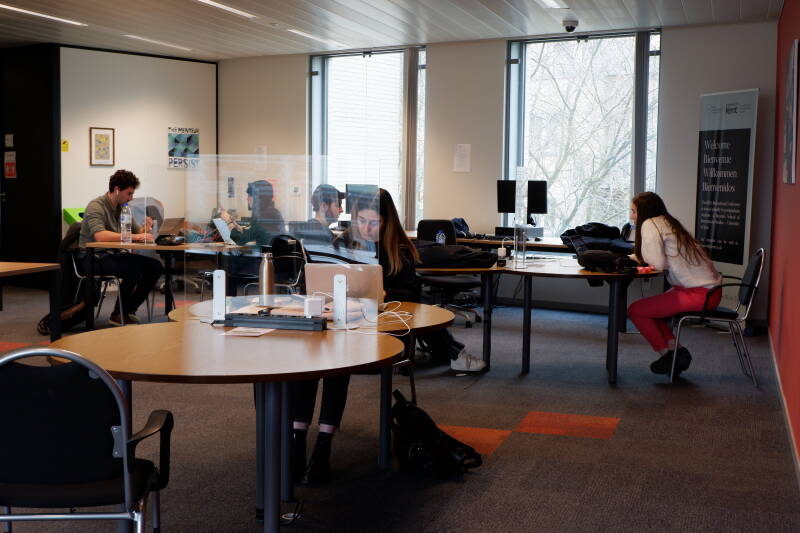 Excellent facilities
We have our own purpose-designed facilities which include student study space, quiet study space (accessible 24/7), two lecture halls, three seminar rooms, an auditorium and office space for doctoral researchers and academic staff.
Find out more about Library and IT resources for BSIS students
Our library is entirely digital; we access a wide array of resources including e-journals, e-books and specialist databases through the University's Templeman library system. The required readings are accessible via these resources, and these digital resources are excellent for your further research. We additionally have access to an inter-library loan system which will enable you to request hard-to-find books or journal articles from the British Library.
If you are looking for further study space, you may wish to explore other library facilities in Brussels, including the Royal Library, NATO library and those of the nearby universities, Vrije Universiteit Brussel (VUB) and Université libre de Bruxelles (ULB). There are also a number of study-friendly cafés in Brussels, with wifi, coffee and more.
Sports facilities are available at the neighbouring VUB campus, where you'll find extensive sport facilities. These include a recently renovated swimming pool, athletics track, multi-sports halls, squash courts and sports pitches. There is also a fitness centre (Basic-Fit) on the VUB campus, where members can use a wide range of exercise machines (cardio and weights) plus live classes.
Find out more: UAB Sport (in Dutch or English) | Basic-Fit (in French or Dutch)
Impressive prospects
Whatever your career goal, a postgraduate qualification from the Brussels School of International Studies (University of Kent) equips you with an impressive portfolio of skills, specialist knowledge and practical experience to help you succeed in a competitive job market.
Over our 20 years in Brussels, we have developed strong networks with a wide range of organisations and potential internship providers and employers. Our careers advising team, Key2Advance, develop new contacts, including BSIS-specific internships and volunteer opportunities, on a constant basis. Key2Advance provides individual careers advice and guidance, tailored to the needs of every student. Group sessions include a networking session – followed by an evening reception so you can practice your skills.
Our students do extremely well in terms of entering their chosen careers shortly after graduation. Our alumni/ae work for EU institutions, NGOs, diplomatic services, the United Nations, other international organisations or in fields related to public policy, public relations, migration, development, international commerce, finance, government and law.
Discover more about our career support services and internship opportunities.
Some of the classes that I took in Brussels have been so closely related to my job that I often consult my BSIS readings and notes at work.