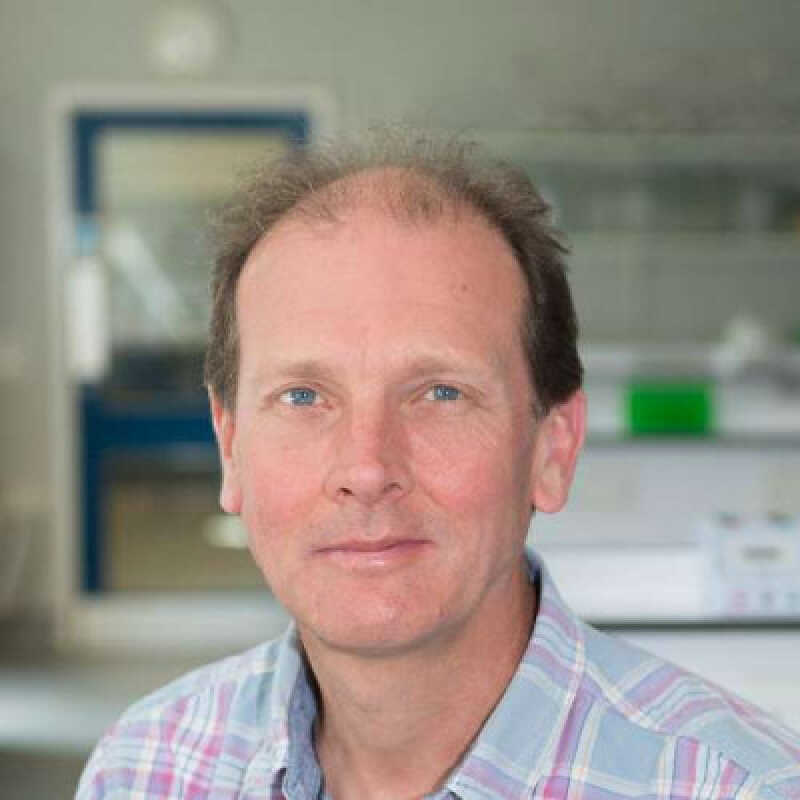 Dr Richard Williamson
Senior Lecturer in Protein Biochemistry
Undergraduate Admissions Officer
About
Richard Williamson studied Biochemistry as an undergraduate at the University of Bath and then moved to the University of Kent in 1986 to study for a PhD with Professor Robert Freedman. The work investigated the structure and function of tissue inhibitor of metalloproteinases (TIMP), the natural protein inhibitor of a family of proteinases responsible to tumour metastasis and connective tissue damage in arthritis. 

After 6 years of post-doctoral work at Kent and Celltech Ltd. (Slough), Richard was awarded a 5-year Research Fellowship in 1996 funded by the Arthritis Research Campaign. Work during this time lead to the determination of a 3-dimensional structure for TIMP-2 by NMR and mapping of the proteinase binding site on the TIMP-2 structure. 

Richard became a Lecturer at the University of Kent in 2001 and a Senior Lecturer in 2008. Research interests broadened during this time to include protein disulphide isomerase (important for the correct folding of proteins in the endoplasmic reticulum) and structural analysis of mycobacterial proteins known to be important for M. tuberculosis infection.

Richard has served as Undergraduate Admissions Officer for the School of Biosciences since 2011 and as Faculty Director of Recruitment and Outreach since 2017. Richard is the current chair of the External Relations Committee.
Research interests
Protein structure and function. Specifically protein folding both inside and outside of the cell, and renaturation of proteins from bacterial inclusion bodies. The use of NMR to study protein structure and dynamics.
Teaching
Undergraduate 
Biological Chemistry – BI321/BI3210/BI322/BI3220
Skills of Bioscientists 2 – BI532
Proteins: Structure and Function – BI629 (module convenor)
Postgraduate
Advanced Analytical and Emerging Technologies for Biotechnology and Bioengineering – BI852

Last updated