The School of Bioscience is passionate about working with a range of audiences, including schools and local communities, to ignite and nurture a love of science, as well as sharing the exciting cutting-edge research taking place at the university with the public.
Our Outreach Work
We have an active outreach team who work with a variety of local schools in order to provide opportunities to students from low income households, from low participation areas, who are care experiences, who are young carers, who are or have previously been in receipt of free school meals, from military families, from traveller communities, who are asylum seekers or refugees, or who are studying without the support of their family.
Discovery Planet
We are proud to be a part of Discovery Planet's efforts to bring inspirational, enriching and creative experiences to the heart of local communities. Historically, this support has consisted of running a series of workshops for primary schools in Ramsgate. If you are interested in learning more about this program, we recommend checking out Discovery Planet's website.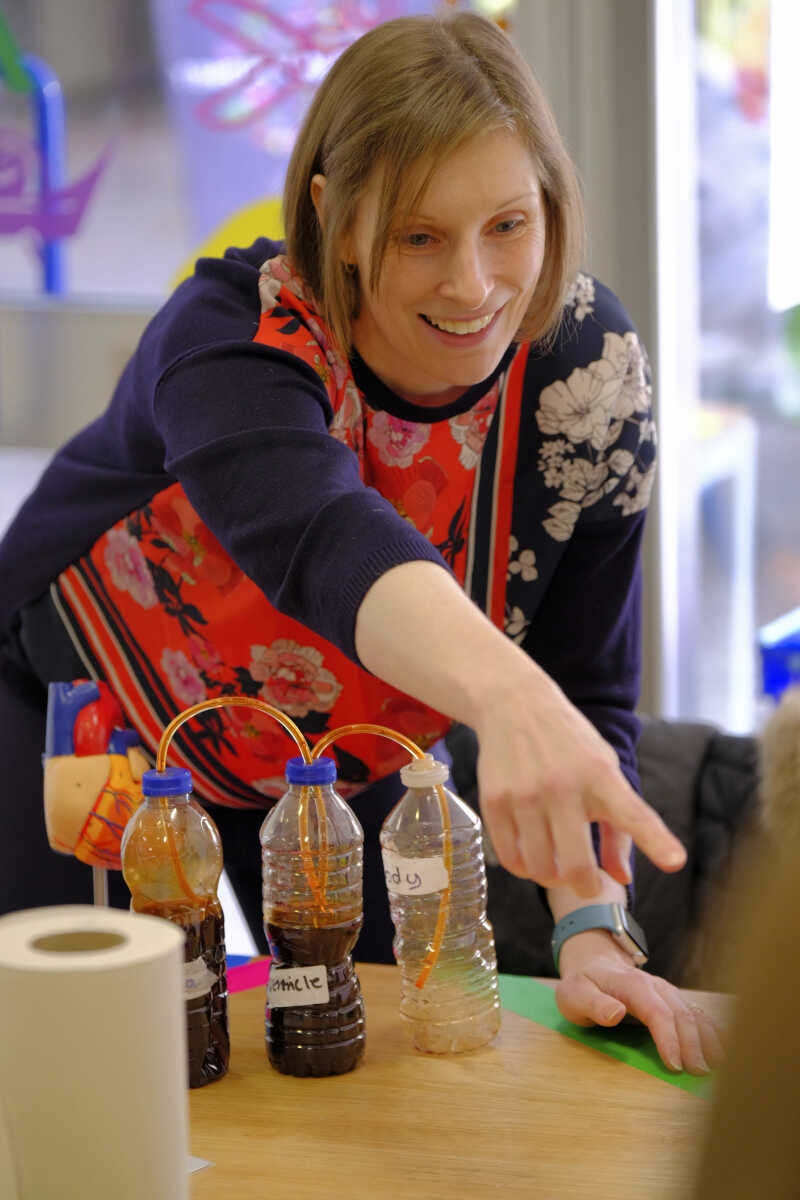 Talks
We offer a range of in-school talks delivered by our academics. This can be on their current research, about their general research area or about how a topic on the curriculum relates back to studies and research at a university.
Currently this list of talks include:
• Ageing: Can we improve or prevent the process?
• Brain protein and armour
• Captain America: Can we design a superhero?
• COVID-19: What do we know and what do we not know?
• Molecular genetics and reproduction
• Visualising memory molecules
• What is cancer and why is it so difficult to cure?
• Working as a research scientist
However, this offer is perpetually in development as new research topics arise. If there is anything specific you are looking for, feel free to reach out to us. Due to their flexible nature, these talks can also be adapted to suit a range of age groups.
GCSE Curriculum Support
Research has repeatedly shown how important support during ones GCSEs are when it comes to predicting future A-level grades and university attendance. With this in mind, we launched our GCSE Curriculum Support program which aims to assist a selection of local schools with required science practicals. The two events run by the School of Bioscience, Microscopy and Restriction Digest, allows the students to visit our university labs, perform the required practical with support from university student ambassadors, and meet academics who will share how these techniques and theories are applies within their current research.
VLE
We are in the process of developing a virtual learning environment which can support students from low income households doing their GCSEs. The aim of this project is to provide support similar to that found within revision guides without the associated financial barriers. Once this is live, we will be distributing access to the program through our partner schools.
Inside Natural Science
This Silver CREST Award program is designed to give students the opportunity to run their own STEM research projects with the support of academic staff, student ambassadors and our laboratory facilities. The required 30 hours of research and development time will take place both on-campus and in-school, and will culminate in a reward ceremony where students will be given the opportunity to present their research posters. This is aimed at KS4 students.
GENE
This program consists of three full day visits where students will be given the opportunity to further develop their laboratory skills. They will be given the opportunity to purify a protein using two different techniques, analyse the results of an electrophoresis, prompt a chemical modification and more. This is aimed at KS5 students.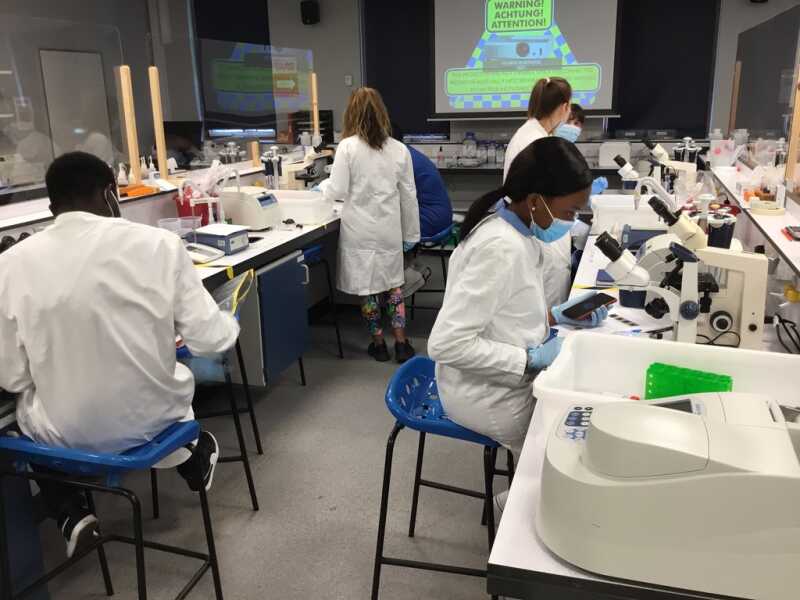 Bioscience Work Experience Week
Every year we host our annual Bioscience Work Experience Week in August which invites a selection of students to conduct a guided research project in our laboratory facilities. The week will also include talks from academics on university life and is a brilliant opportunity to hone one's technical skills in time for university. This program is aimed at KS5 students.
Contact Details
If you are interested in participating in any of the above outreach programs or wanting to offer it out to your students, feel free to email us at natsoutreach@kent.ac.uk for more details.