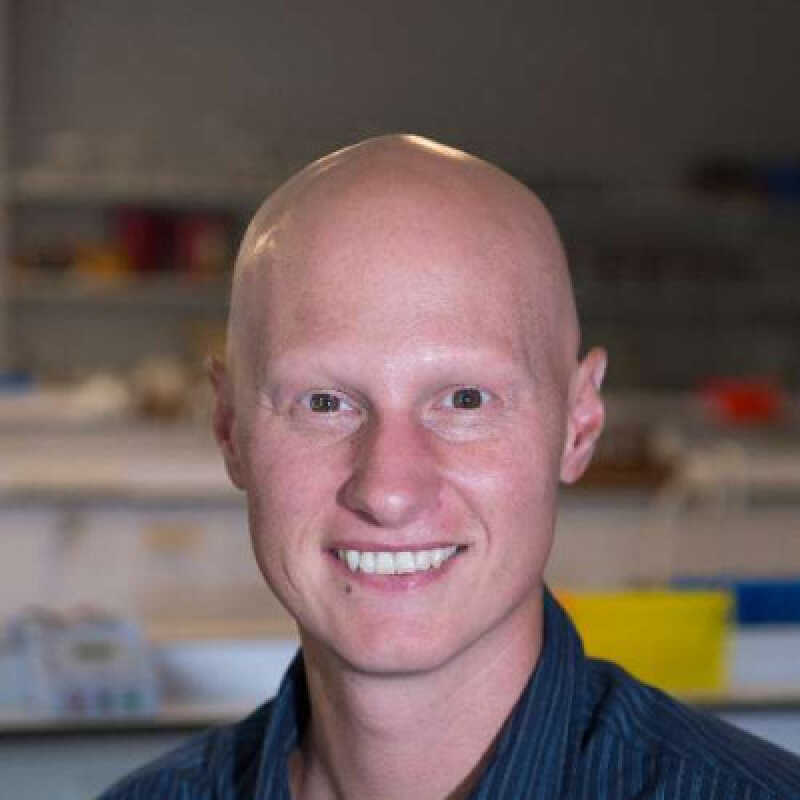 Dr Tim Fenton
About
Tim joined the School of Biosciences from UCL Cancer Institute in April 2017. He obtained his BSc in Molecular Biology and Biochemistry from the University of Durham in 2001, followed by a PhD at the Ludwig Institute for Cancer Research, UCL with Prof Ivan Gout, studying the ribosomal S6 kinases (enzymes involved in the control of cell growth in response to nutrient and growth factor signals). In 2005 he took up a postdoctoral position in Prof Webster Cavenee's lab at the University of California San Diego LICR branch, where he continued to work on growth factor signalling in cancer, uncovering a molecular mechanism that renders brain tumour cells resistant to drugs targeting the Epidermal Growth Factor Receptor. In 2011 he moved back to UCL, joining Prof Chris Boshoff's Cancer Research UK Viral Oncology Lab, before gaining funding from Rosetrees Trust in 2014 to establish his independent research. 


Tim's research interests are in understanding the molecular changes that occur as cancers develop and evade destruction by our immune system. His goal is to apply these findings to enable earlier diagnosis and more effective therapy.

ORCID ID: 0000-0002-4737-8233
Research interests
Tim combines wet lab and computational approaches, focusing on human papillomavirus (HPV)-driven carcinogenesis as a paradigm for understanding tumour development. A major focus of his research is on a family of cytosine deaminase (APOBEC) enzymes, whose main physiological function is thought to be as part of the innate immune response to viruses via their ability to mutate viral DNA. However, recent cancer genome sequencing efforts have revealed a significant off-target activity of APOBEC enzymes against the cellular genome. Indeed, in many cancers, the majority of somatic mutations are attributable to this activity. Tim's team discovered that APOBECs generate specific oncogenic mutations, implicating them as key drivers of tumour development. Following this discovery, he has used CRISPR-Cas9 genome editing to generate cellular models for detailed study of APOBEC regulation, with the aim of determining how and why these enzymes turn against our own genomes during cancer development. He is also leading a Cancer Research UK-funded project to develop a preclinical model for the development of APOBEC inhibitors as anti-cancer drugs.

In tandem with studying these cellular models, Tim is using whole exome and viral genome sequencing, together with genome-wide DNA methylation analysis of patient samples from HPV-associated head and neck cancers, to understand how these tumours evolve and the changes that occur as they become metastatic. His team have recently developed a method to determine the nature and extent of immune cell infiltration into tumours using DNA methylation data, which he is now using to help build a picture of how tumours adapt and evade our immune responses.

Finally, while prophylactic vaccination holds great potential to eradicate HPV-driven cancer in the coming decades, this will not benefit those already infected, or those who do not have access to vaccination. There is therefore an urgent need to develop more effective therapies for the over 95% of cervical cancers, several other anogenital cancers and a rapidly increasing fraction of head and neck cancers that are caused by HPV. To this end, in collaboration with researchers at the Institute for Cancer Research, Tim and his team have used siRNA screening to identify protein kinases that are required for the growth of HPV-positive cancer cell lines. They are currently pursuing detailed study of one such kinase, which they now know controls expression of the viral oncogenes, as a potential drug target for these cancers.
Professional
Member of the Royal Society of Biology;
Member of the British Association for Cancer Research;
Member of the European Association for Cancer Research;
Member of the International Papillomavirus Society
Last updated