Industry-standard sports facilities
Based on the Pembroke site, Kent's School of Sport and Exercise Sciences is a dynamic and successful school. Inspirational lecturers, cutting-edge research and world-class facilities create a stimulating environment for our students.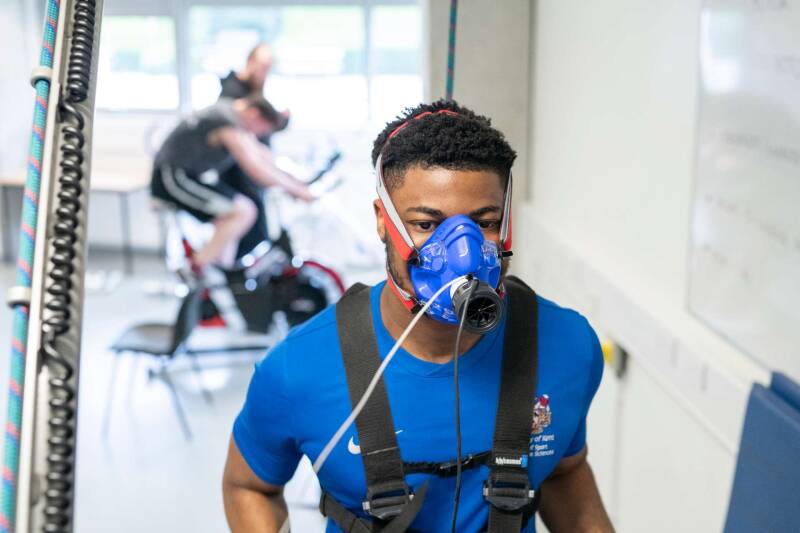 Our industry-standard facilities include a biomechanics laboratory, teaching and student clinics, and a rehabilitation gymnasium. At nearby Medway Park, further facilities include a respiratory clinic, student led Sports Ready clinic and a heat and altitude environmental chamber.
Music studios
The Centre for Music and Audio Technology's location on Kent's Historic Dockyard site provides a dramatic and inspiring backdrop for your studies. Our degree programmes cover performance, audio technologies and the production and business sides of the music industry, giving you the skills to build a career with music at its centre. Our facilities include:

a flagship recording studio
a spatial audio studio
a Foley studio
an ensemble rehearsal space
practice rooms
an Avid High Definition post-production studio.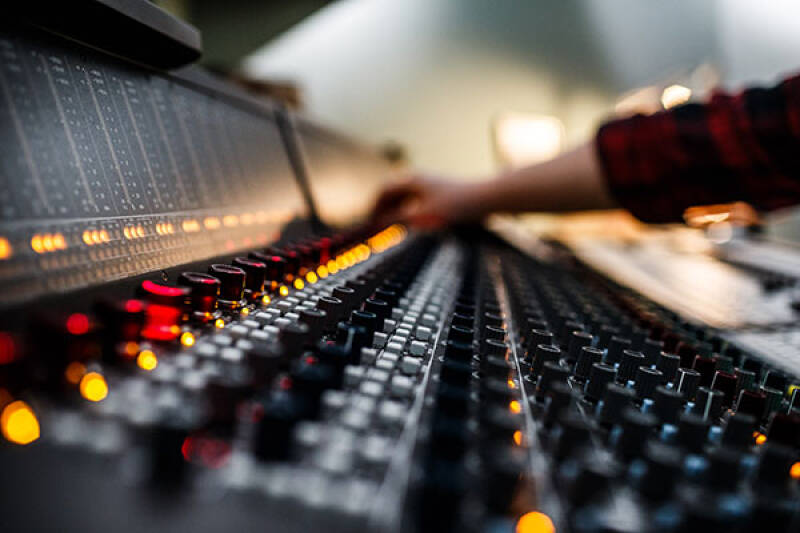 Being surrounded by creatives, musicians and technicians was one of the reasons I enjoyed the course so much - it gave me the opportunity to work with like-minded people in a mutually beneficial environment.
State-of-the-art newsroom
Based on the Pembroke site, the Centre for Journalism provides industry-standard equipment in a state-of-the-art newsroom and teaches you to think as a journalist from day one. You learn sound and video editing, and print and digital content production, working with the same software used in professional newsrooms. No surprise then that our graduates are among the most successful in the UK at finding work.
Our courses are accredited by the National Council for the Training of Journalists (NCTJ)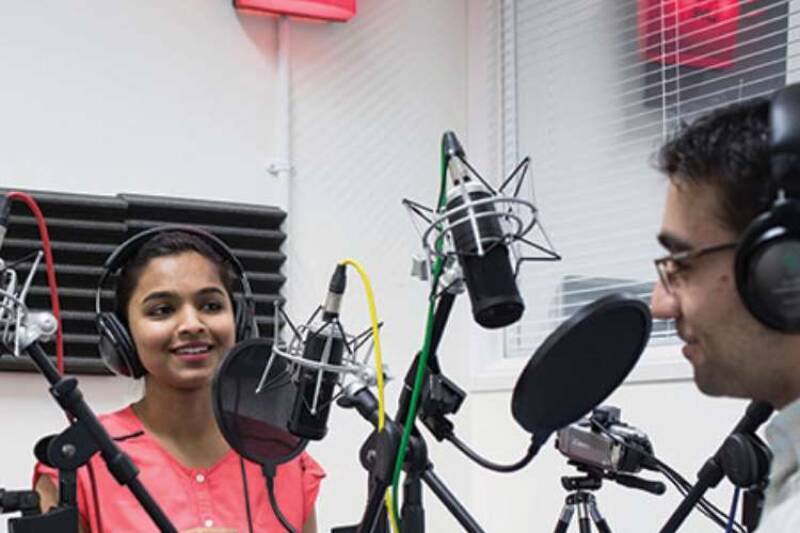 Unique learning environment
Kent Business School's Medway home on The Historic Dockyard is unique. Reflecting the innovative nature of our School, we have created a 21st-century learning environment in an historic eighteenth-century building. Studying in this remarkable space, students see for themselves how investment can transform areas.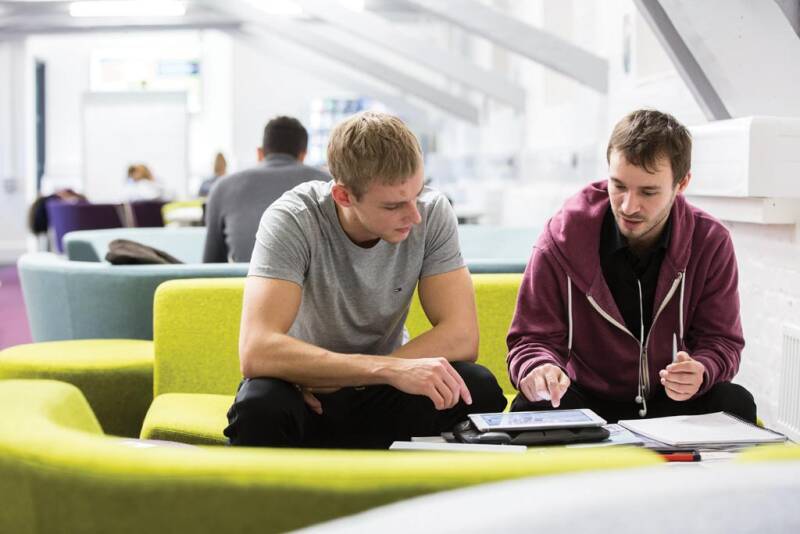 Access to first-class resources and the opportunity to spend a year on placement has led to great success for our graduates.
Exceptional resources
The School of Social Policy, Sociology and Social Research is home to world experts across the social sciences. Our Social Sciences and Social Work students make use of the excellent resources in the Drill Hall Library and can also order books and journals from the Templeman Library at our Canterbury campus.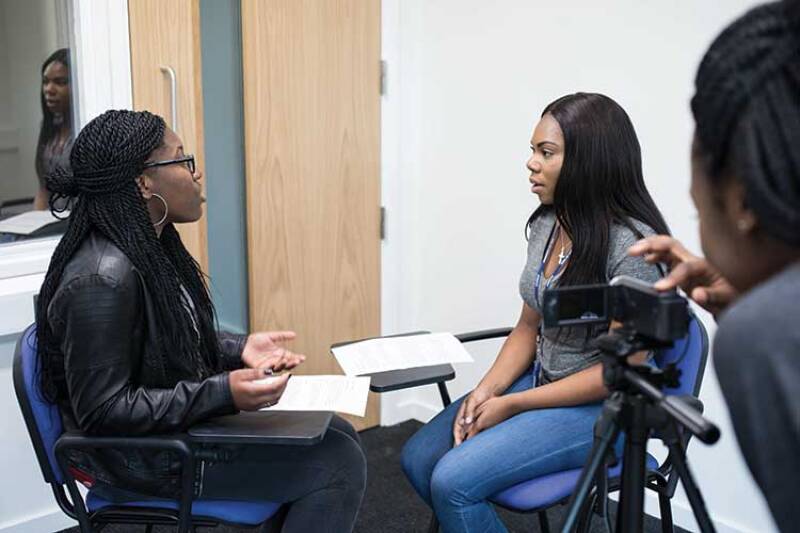 If you are studying Social Work, you also take part in role-play sessions with volunteer service users in our purpose-built consultation rooms. These give you experience of how real-life interviews may develop. Your tutor is able to observe you discreetly, giving you feedback and support to help you to acquire the skills and expertise you need as a professional social worker.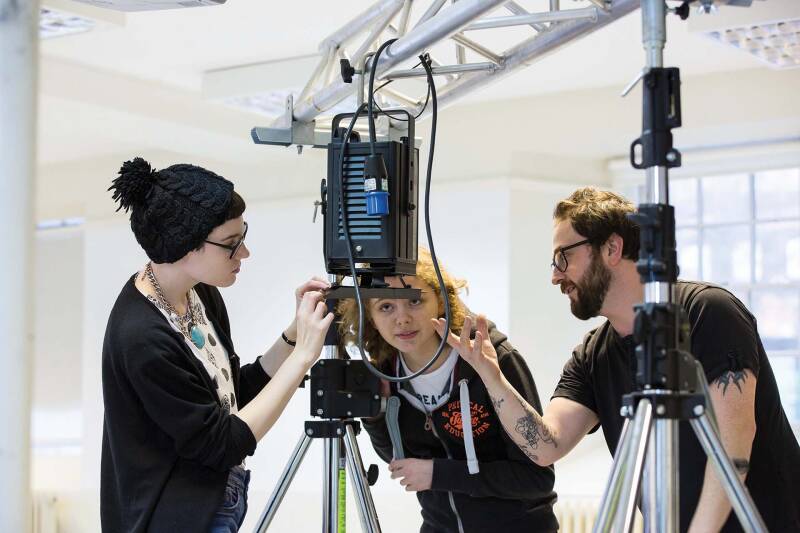 A creative hub
On our postgraduate Event and Experience Design programme, you are taught in an environment that reflects the professional world of design culture and event production within which designers, photographers, video makers and performers collaborate and share practice.
So that you can experiment and test ideas across media, means of communication and spaces, we provide a superb range of resources. These include:
high-end HD video, camcorders and digital SLR cameras
HD hands-free video cameras
editing suites with industry-relevant software, audio recording devices and video mapping software and hardware
analogue and digital processing facilities
a darkroom with 35mm and medium format enlargers
facilities for wood, metal, casting, plaster work, fibreglass, textiles and silk-screen printing
a production and performance studio with a full lighting rig and staging
recording studios, a Foley recording studio and post-production rooms.
Real-world experience
Of course as a School of Computing student at Medway, you have access to up-to-date specialist software and hardware including Unix(TM) and PC-based systems, so that you graduate familiar with the resources used in industry.
All of our degrees have the option of a paid year in industry and we have dedicated placement officers to guide you through the whole process and support you on your placement.
Through our Kent IT Consultancy (KITC), we also offer you the chance to gain practical experience. At KITC, supported by professional staff, you work as a consultant on a range of projects for small businesses.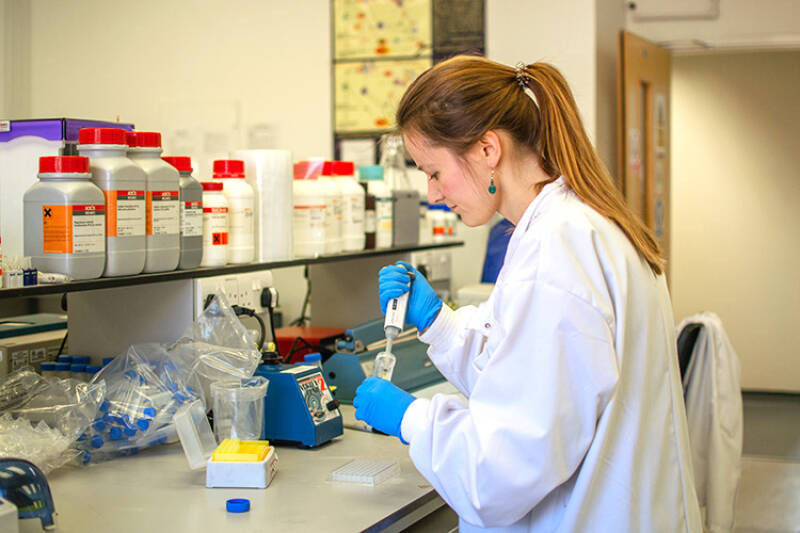 Laboratory skills for pharmacists
Gaining practical skills in prescribing is essential for students studying pharmacy. At the Medway School of Pharmacy, we have a range of outstanding facilities to ensure you gain the skills you need. Our industry-standard laboratories, training dispensary and mock hospital ward help you to become familiar with working in a professional environment. You also practice procedures such as inserting a drip, taking blood and examining patient responses to medication on SimMan (a patient simulator).