Music studios
Music and Audio Technology's location on Kent's Historic Dockyard site provides a dramatic and inspiring backdrop for your studies. Our degree programmes cover performance, audio technologies and the production and business sides of the music industry, giving you the skills to build a career with music at its centre. Our facilities include:

a flagship recording studio
a spatial audio studio
a Foley studio
an ensemble rehearsal space
practice rooms
an Avid High Definition post-production studio.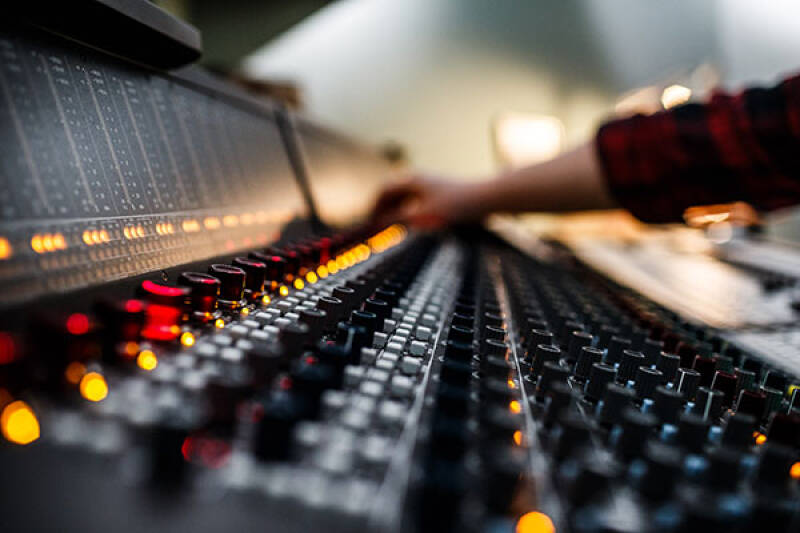 State-of-the-art newsroom
Based on the Pembroke site, the Centre for Journalism provides industry-standard equipment in a state-of-the-art newsroom and teaches you to think as a journalist from day one. You learn sound and video editing, and print and digital content production, working with the same software used in professional newsrooms. No surprise then that our graduates are among the most successful in the UK at finding work.
Our courses are accredited by the National Council for the Training of Journalists (NCTJ)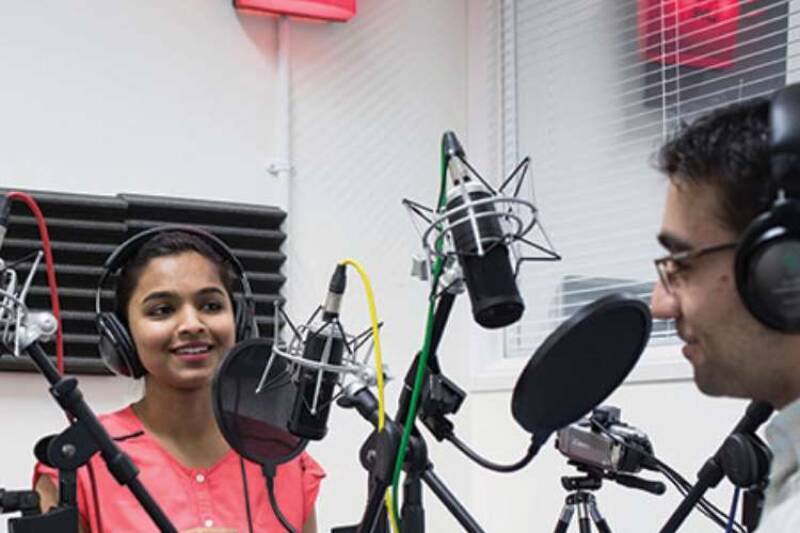 Exceptional resources
The School of Social Policy, Sociology and Social Research is home to world experts across the social sciences. Our Social Sciences and Social Work students make use of the excellent resources in the Drill Hall Library and can also order books and journals from the Templeman Library at our Canterbury campus.
If you are studying Social Work, you also take part in role-play sessions with volunteer service users in our purpose-built consultation rooms. These give you experience of how real-life interviews may develop. Your tutor is able to observe you discreetly, giving you feedback and support to help you to acquire the skills and expertise you need as a professional social worker.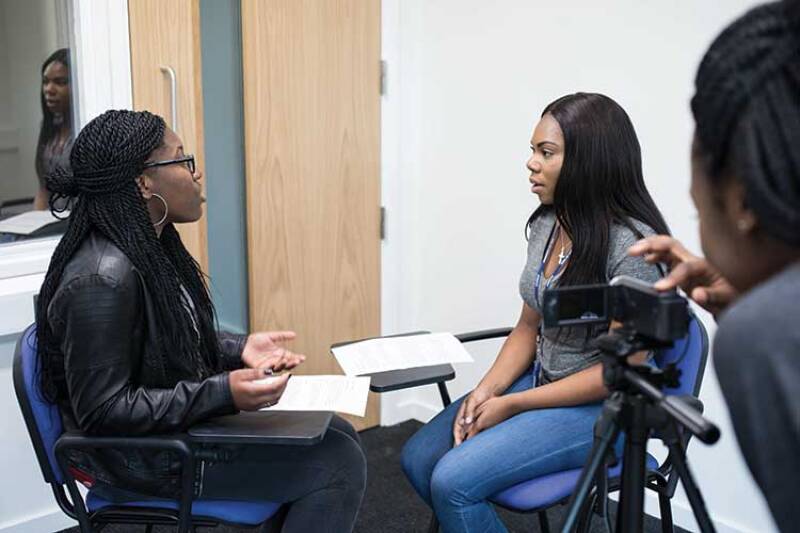 Laboratory skills for pharmacists
Gaining practical skills in prescribing is essential for students studying pharmacy. At the Medway School of Pharmacy, we have a range of outstanding facilities to ensure you gain the skills you need. Our industry-standard laboratories, training dispensary and mock hospital ward help you to become familiar with working in a professional environment. You also practice procedures such as inserting a drip, taking blood and examining patient responses to medication on SimMan (a patient simulator).