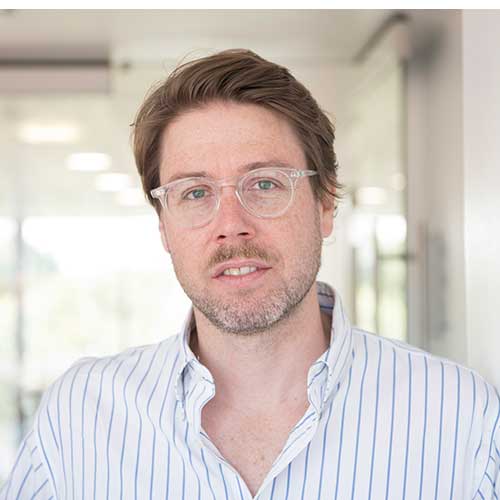 Dr Connal Parsley
Senior Lecturer
Senior Tutor
Deputy Director, Centre for Critical Thought
About
Qualifications: PhD, BA(Hons), LLB(Hons), PGCHE 

Connal Parsley is a graduate of the University of Melbourne, where he completed undergraduate degrees with honours in linguistics and law. He practised law in the Melbourne offices of the Australian Government Solicitor (AGS), primarily in the fields of commercial property and related constitutional law. This experience informs his teaching of property law, legal practice ethics, and critical approaches to legal theory. 

An interdisciplinary legal scholar, his work is associated with the law and humanities, critical legal studies, and cultural legal studies movements. He has particular interests in law and visual culture, especially concerning the figure of the human in historical perspective. He is also interested in current changes in legal thought that respond to technological change, understanding law as a creative practice using cultural technology. 

He is the English translator of several works of contemporary Italian thought by scholars such as Giorgio Agamben, Roberto Esposito, Antonio Negri and Emanuele Coccia, including Esposito's major 1988 monograph, Categories of the Impolitical (2015, Fordham University Press). 

He is Deputy Director of the University's Centre for Critical Thought, which facilitates cross-disciplinary collaborations within and beyond the University of Kent, and Co-Director of the Kent Summer School in Critical Theory, held annually in Paris. He is currently organising a series of seminars and artist talks on "Art, Law, and Politics", exploring the political and juridical elements of contemporary art praxis. He has also recently been working in collaboration with the artistic learning space Open School East, in Margate, and is the founder of the art-and-law mailing list.
Research interests
Connal's research and teaching lie within interdisciplinary humanistic approaches to law, understanding law as a technical and cultural institution that shapes human life and relations. His work critically addresses concrete legal and cultural praxes and evaluates them through philosophical, political and jurisprudential enquiry, often focusing on examples where images and visual media interact with the exercise of lawful force. As a critical legal scholar, he examines how legal and extra-legal elements construct authority, and legitimise legal power.

He is the primary investigator of a new research network, "Law and the Human", funded by the Arts and Humanities Research Council for 2019-2021. The network will enable legal studies scholars to collaborate with cultural industries, industry practitioners and policy developers. The aim is to identify core themes, questions and potential approaches to the human and its relationship to law—from social justice to social networks, from reproductive medicine to moral rights in the age of technical reproduction—and discover what image of the human emerges from the contemporary legal field as we stand on the cusp of a new technological and potentially "post-human" age.

Connal's PhD presented an original re-reading of contemporary Italian philosopher Giorgio Agamben. It situated Agamben's work as offering both an alternative to the project of critical legal studies, and a resource for reinventing Western legal and theological traditions. Building on this analysis, his recent work addresses the limits and emerging possibilities of the legal tradition in addressing social justice and ethics, in the present era of rapid technological, social and environmental change. 

He is currently working on two major research projects. The first, a monograph drawing on his doctoral thesis, uses the work of Giorgio Agamben to consider the contemporary situation of the thought of law. Agamben is presented as an alternative resource for reorienting the Western legal tradition in the coming phase of human history, which is already marked by technological changes that destabilise the central presuppositions of law's "anthropological function". 

The second project is about legal personhood as the normative institution of the human, taking a cultural legal studies approach grounded in the law and humanities tradition. His sole- and co-authored publications in this project to date have addressed personhood as a question of jurisprudential technique, dispositifs, and the construction of "natural" life. More recent work focuses on the cultural technologies through which the conceptual architecture of the legal person is produced; above all the historical correlation between theories of the image and normative political propositions about personhood. The project asks how new post-representational images, made via emerging technologies and practices, interact with our political and juridical norms of personhood, which have until now been understood through a strictly representational paradigm of images, persons, and political communities.
Teaching
Connal teaches Undergraduate law in the fields of Land, Art, Politics and Critical Legal Theory. At Postgraduate level he teaches in areas associated with Law and the Humanities.
Supervision
Connal is happy to supervise research in all areas of law and humanities, critical legal theory and jurisprudence, political theory, political theology, contemporary Italian thought, law, art and visual culture, law ethics and technology, indigenous legal issues, and critical approaches to property. 

Current supervisions 
Ed Fairhead (PhD, first supervisor): "The anti-spectacle of drone warfare and the legitimation of lethal state force"

Paulo Bacca (PhD, second supervisor): "Indigenizing International Law From an Inverse Legal Anthropology: Indigenous Genocide in the Age of Jurisdictional Double Binds"

Steve Crawford (PhD, second supervisor): "A study of Constitution and Legitimacy: Influences of Protestant thinking on perceptions of the legitimacy of constitutional reform as enacted by the 1688 English Bill of Rights"

Naomi Woods (LLM, co-supervisor): "What can be learnt about property law through engagement with a low impact intentional community?"

Sophie Ord (LLM, co-supervisor): "Canada's Conduct of Lawful Relations: The Hul'qumi'num Treaty Group's Jurisdictional Entanglements in Non-Aboriginal Law"
Past supervisions
Ed Fairhead (LLM): "Schmittian Politics in the Age of Drones: An Analysis of Obama's War on Terror"

Gian Giacomo Fusco (PhD): "The Dark Side of the Law: On the Biopolitical Dimension of Law and Sovereignty"

Laura Weir (LLM): "An Enduring Liberal Institution: How neoliberal victim-centric reforms strengthen the liberal conception of the legitimacy of the criminal trial"

Professional
Editorial Board Member, Journal of Italian Philosophy

Editorial Board Member, Anthem Handbooks of Critical Thought (Anthem Press)

Executive Committee Member, Law, Literature and the Humanities Association of Australia and New Zealand

Collaborating Member, Art/Law Network

Society of Legal Scholars (UK)

Association of Critical Legal Scholars (UK)

American Association for the study of Law, Culture and the Humanities (USA)

Italian Association of Law and Literature (Italy)

Affiliate Lecturer, Melbourne School of Continental Philosophy (Australia)

Last updated