Our vision
As a critical law school, we teach you about legal rules and principles, but you are also encouraged to look beneath the surface of the law and study its complexity and contradictions. This involves analysing different types of legal system, considering power, and examining who benefits and who loses from different decisions.
This enhances what is already a fascinating subject, and means you will graduate with a highly regarded degree and a wealth of skills that will help you succeed in your career.
Supportive student environment
You are taught in a supportive environment which encourages your intellectual and personal development.
When you start your degree, you are assigned an Academic Adviser who assists and supports you. You can also get information and advice on academic and personal matters from the School's Student Advisers.
And if you need practical guidance and tailored support on any aspect of your studies, then our dedicated team of Law School graduates in the Kent Law School Skills Hub are here to help.
State-of-the-art facilities
The School is equipped with the latest academic resources and facilities to support your legal education. Our state-of-the-art Wigoder Law Building, opened in 2016, has a replica courtroom where you can develop advocacy skills before a bench composed of local judges, practising barristers, solicitors and lecturers. It's also the home of Kent Law Clinic, where students work and learn under the supervision of Law Clinic solicitors.
Take a look at our facilities.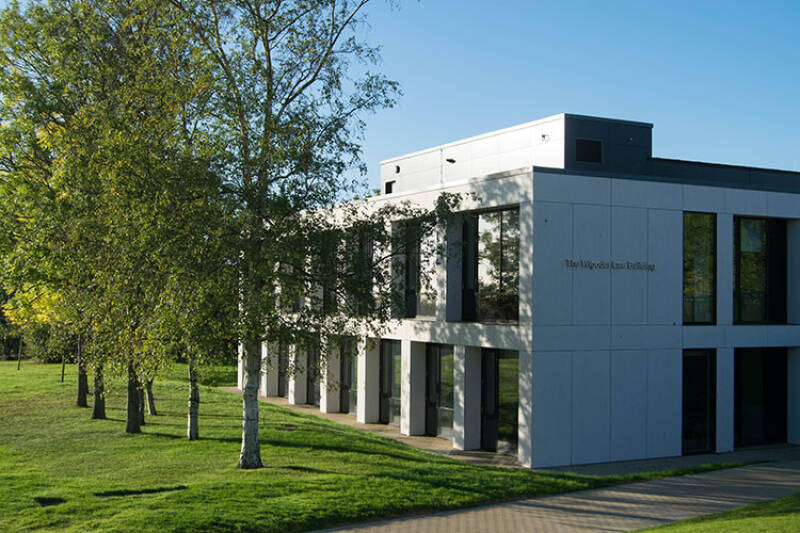 Inspirational teaching
We are committed to excellence in teaching. You learn from outstanding teachers who are leading academic scholars and experts in their field. They pass on their knowledge to you through their lectures and by facilitating seminars and case study discussions.
We are equally committed to developing your ability to research and work independently. You are taught how to ask and answer research questions, and how to use legal and social science databases for researching cases and articles.
Law students also have the opportunity of working in Kent Law Clinic. In the clinic, you apply and develop your knowledge of the law by working on the cases of real clients under the supervision of qualified lawyers.
Research excellence
Kent Law School has an international reputation for the quality of its research, which addresses the role of law in social, political and economic life. Ranked 2nd in the UK by the latest Times Higher Education Research Excellence Framework (REF2021) for its research quality.
Our vibrant research community is home to a number of research centres and groups. Academic staff and centres are actively involved in a broad variety of research projects that seek to make a difference in the world. Our staff frequently publish books, book chapters and articles and include their research in their teaching.

Impressive prospects
Our graduates go on to a range of high-profile careers both within and outside of the legal profession. They work as solicitors or barristers in private practice, as lawyers in companies, within the public sector and for NGOs and international organisations.
Our programmes prepare you for a successful future, whether or not you pursue a legal career. You can develop practical legal skills by taking extra-curricular modules in mooting, mediation, negotiation and client interviewing. There are also opportunities to apply your learning to real-life cases by working in Kent Law Clinic.
The School provides you with comprehensive careers and employability support through a dedicated officer. They can help you with finding and applying for work experience, practising your interview skills and networking with legal professionals. Our alumni offer additional support through our Professional Mentoring Scheme.

There was a lot of careers support from the School, which has its own dedicated staff.
Professional recognition
Our degree programmes contain the foundations of legal knowledge required by the Bar Standards Board to satisfy the academic component of professional training for intending barristers. Our degree programmes also provide a strong foundation for students who wish to take the Solicitors Qualifying Examinations (SQE).
Our critical approach to law and legal practice enables students to develop creative intellectual and transferable skills which prepare them for contemporary legal practice – in the UK and worldwide – and for successful careers in many fields.
Location
Kent Law School is based on the Canterbury campus, which is set in 300 acres of parkland. Everything you need is within walking distance. You can watch a play or a film at the Gulbenkian arts centre, dance at The Venue nightclub, keep fit at our sports centre and meet friends at one of many campus cafés and restaurants.
The campus is a 25-minute walk from Canterbury, a lovely city with a world-famous cathedral, medieval buildings, lively pubs and restaurants and a wide range of shops. There's a vibrant cultural scene, including an annual arts festival, and the coast and countryside are within easy reach.

London is less than an hour away by high-speed train and you can reach Paris and Brussels in around two.