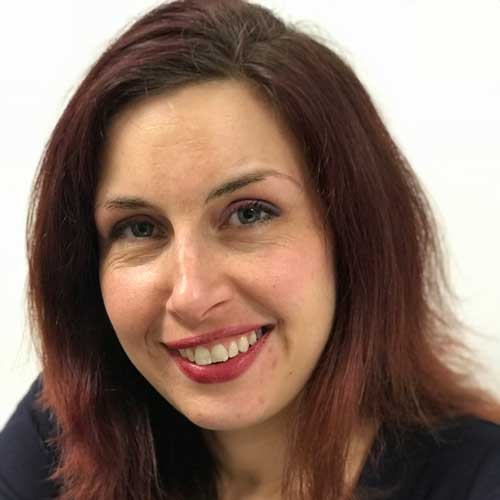 Dr Ruth Cain
About
Ruth Cain is an interdisciplinary legal scholar working primarily in family and mental health law, law and political economy and law and cultural studies.  She also regularly speaks and blogs about mental health policy and economics, and the politics of parenting.
Research interests
Dr Cain has published widely in law and literature, law and cultural studies and law and political economy. She has a particular interest in the law and politics of parenting and maternity. She is currently working on a project exploring the impact of digitalisation, tracking and quantification in mental health and is working with community psychologists in London to explore the disciplinary aspects of the 'wellness industry'.
Teaching
Her undergraduate teaching responsibilities include Mental Health Law and Law and Literature.
Supervision
Ruth is willing supervise projects in the areas of family and mental health law. She will also consider supervising PhDs in medical law and ethics, particularly those involving health inequalities and women's health.
Publications
Article
Wong, S. and Cain, R. (2018).

The impact of cuts in legal aid funding of private family law cases

.

Journal of Social Welfare and Family Law

[Online]

:1-12

.

Available at

:

https://doi.org/10.1080/09649069.2019.1554784

.

The Legal Aid, Sentencing and Punishment of Offenders Act 2012 (LASPO) made deep cuts to legal aid in the UK from April 2013, withdrawing state aid from almost all private family law cases. The paper is based on the findings of a micro-study of solicitors and Citizens Advice Bureaux (CABx) in Kent and London to investigate the impact of LASPO cuts on their work. The findings suggest that: legal aid firms have closed or merged; legal aid work is often partially carried out in solicitors' own time; 'unbundled' services for litigants in person (LIPs) are increasingly common; and family cases are being complicated and extended by the new ubiquity of the LIP. Respondents suggest that litigants may increasingly be 'giving up' on pursuing their cases, with clear implications for financial justice and contact with children. Further research is needed into the financial and affective impact of the cuts and the distribution of losses and difficulties between genders. The study, however, suggests the likelihood of post-separation poverty, debt and capital losses increasing in the post-LASPO environment, and that firms and CABx are having to find various methods of dealing with clients abandoned by the state

Haux, T., McKay, S. and Cain, R. (2017).

Shared Care After Separation in the United Kingdom: Limited Data, Limited Practice?

Family Court Review

[Online]

55

:572-585

.

Available at

:

http://dx.doi.org/10.1111/fcre.12305

.

Despite legislative reform in the last five years aimed at giving non-resident parents (NRPs) official rights to 'involvement' in the lives of their children, the UK has not enacted a presumption of '50/50' shared care. The emphasis on individual arrangements follows an overall policy trend toward privatization of family disputes. The little data that exists suggests that the UK lags behind other countries in numbers of separated or divorced couples engaging in shared care, though the actual prevalence and practice of shared care in the UK is difficult to assess for several reasons: definitions of shared care range from 50/50 living arrangements to less definitive timeshares; data on shared parenting practices are relatively rare and fragmented; and it is too early to assess the impact of the new legislative presumption of 'parental involvement' on judicial decisions. This article outlines recent legislative changes, examines the available information on post separation contact and shared care, discusses reasons for the scarcity of data, and concludes with observations on the importance of improved data-gathering on UK post separation parenting.

Cain, R. (2016).

Post-truth and the 'metropolitan elite' feminist: lessons from Brexit

.

feminists@law

[Online]

.

Available at

:

http://journals.kent.ac.uk/index.php/feministsatlaw/article/view/259

.

This short comment reflects on gender, age and class profile of those who voted to leave the European Union in the UK's 'Brexit' referendum, and the implications for academic feminists in finding themselves members of a minority holding very different views from and despised by many of those whose interests they have purported to represent.

Cain, R. (2016).

Responsibilising recovery: lone and low paid parents, Universal Credit and the gendered contradictions of UK welfare reform

.

British Politics

[Online]

11

:488-507

.

Available at

:

http://dx.doi.org/10.1057/s41293-016-0034-4

.

Universal Credit is a new benefits delivery system designed to streamline UK benefits and tax credits and encourage work. This paper examines Universal Credit's effect on lone parent and low-paid households. Lone mothers, identified as a moral and financial risk, face conditionality which ignores barriers to employment. Universal Credit also extends conditionality to lower-paid workers and their families. It encodes contradictory gendered messages. While individual parental responsibility is increasingly socially and legally emphasised, unemployed or low-paid parents may be forced to spend minimal time with children under threat of sanctions or workfare. Universal Credit demonstrates a clash between market-liberal economic ideals of labour flexibility, and conservative valorisations of the good mother and (married/heteronormative) family, enhanced by 'recovery' discourses of thrift and responsibilisation. This paper argues that such moral/economic incoherence will penalise 'workless' and 'part-workless' citizens who cannot fulfil neoliberal ideals of the private, self-sufficient family unit in hostile economic conditions.

Cain, R. (2013).

'This growing genetic disaster': obesogenic mothers, the obesity 'epidemic' and the persistence of eugenics

.

Studies in the Maternal

[Online]

5

.

Available at

:

http://www.mamsie.bbk.ac.uk/back_issues/5.2/documents/Cain_SiM_5(2)2013.pdf

.

Cain, R. (2013).

The Buried Madonna: Matricide and Maternal Power in the Novels of Michele Roberts.

Women's Studies

[Online]

42

:408-438

.

Available at

:

http://dx.doi.org/10.1080/00497878.2013.772875

.

The article presents literary criticism of the books "Daughters of the House" and "Impossible Saints" by Michèle Roberts. It references the psychoanalytic theory of the dead psychic mother as developed by philosopher André Green. According to the author, Roberts' novels highlight the denigration of maternity in popular culture and point to ways in which maternal power can be reimagined as a positive force. Particular focus is given to themes of death and matricide in Roberts' work.

Cain, R. (2011).

'Imperfectly Incarnate': Father Absence, Law and Lies in Brett Easton Ellis and John Burnside'

.

Journal of Law, Culture, and Humanities

8

:1-25

.

Cain, R. (2009).

'A View You Won't Get Anywhere Else'? Depressed Mothers, Public Regulation and 'Private' Narrative.

Feminist Legal Studies

17

:123-143

.

Cain, R. (2007).

'Confessions of the New Capitalist Mother: Twenty First Century Writing on Motherhood as Trauma'

.

Women: A Cultural Review

18

.

Cain, R. (2007).

'Mr. Xerox', The Domestic Terrorist, and the Victim-Citizen: Masculine and National Anxiety in Fight Club and Anti-Terror Law'

.

Law and Literature

19

:345-368

.
Book section
Cain, R. (2017). How to say hello to the sea: Literary Perspectives on Medico-Legal Narratives of Maternal Filicide.

in:

Rye, G. et al. eds.

Motherhood in Literature and Culture: Interdisciplinary Perspectives from Europe

.

Routledge

.

Available at

:

https://www.routledge.com/Motherhood-in-Literature-and-Culture-Interdisciplinary-Perspectives-from/Rye-Browne-Giorgio-Jeremiah-Lee-Six/p/book/9781138648173

.

Cain, R. (2016). 'Just what kind of mother are you?' : neoliberal guilt and privatised maternal responsibility in twenty first century domestic crime fiction.

in:

Garrett, R., Jensen, T. and Voela, A. eds.

We need to talk about family: Essays on the family, (popular) culture and neoliberalism.

Newcastle, UK

:

Cambridge Scholars

,

pp.

289-313

.

Peel, E. and Cain, R. (2012). 'Silent' Miscarriage and Deafening Heteronormativity: A British Experiential and Critical Feminist Account.

in:

Understanding reproductive loss: perspectives on life, death and fertility

.

Aldershot

:

Ashgate

,

pp.

79-92

.

Cain, R. (2011). The Court of Motherhood: Affect, Alienation and Redefinitions of Responsible Parenting.

in:

Bridgman, J., Keating, H. and Lind, C. eds.

Regulating Family Responsiblities

.

Ashgate

,

pp.

67-90

.
Conference or workshop item
Cain, R. (2014). 'This learned set of limits and blames': Law, Gender and John Burnside's Unauthorised Version.

in:

John Burnside Symposium.

Cain, R. (2013). Single mothers and welfare reform in post-austerity Britain: from respectability to responsibility.

in:

"FAMILY, WEALTH AND GENDER: ISSUES AND FUTURE RESEARCH?' Workshop – a joint Kent Law School, Kent Centre for Law, Gender and Sexuality and Kent Business School Work-in-progress Workshop

.

Cain, R. (2012). 'Veronique Olmi's 'Beside the Sea': Law, Psychiatry and the Moral Dilemmas of Filicide.

in:

Motherhood in post-1968 European Literature Network Workshop 1: Motherhood: Theories, Methods and Narratives

.

Cain, R. (2010). 'Shame was Not a Part of Her Life': Child Abduction and the Maternal Trial By Media.'.

in:

Social Science History Association Conference,

.

Cain, R. and Thomson, M. (2009). 'The Big Suck: Masculinity, War, and Contemporary Objection.'.

in:

'Conscientious Objection in Public Life'

.

Cain, R. (2008). 'Regulating the Subject of Trauma: The Problem of 'Global' Female Vulnerability to Trafficking'.

in:

Critical Legal Conference

.

Cain, R. and Peel, E. (2008). 'Silent Miscarriage and Deafening Heteronormativity: An Experiential Feminist Account of Pregnancy Loss.'.

in:

'Experiencing Reproductive Loss: Working Together to Change Practice' Workshop,

.

Cain, R. and Peel, E. (2008). Silent Miscarriage and Deafening heteronormativity: An Experiential and critical feminist account.

in:

Experiencing Reproductive Loss: Working together to change practice

.

In this paper we provide a critical feminist analysis of 'silent' miscarriage using our experiential
accounts as a catalyst to explore both the academic and 'lay' literatures surrounding pregnancy loss.
We delineate the similarities and differences in our own experiences before focusing on relational
context as a prime site of diversity and difference. Through an examination of scholarly and 'selfhelp' writing on miscarriage we argue that pervasive heteronormativity doubly marginalises the
experiences of lesbians – and women otherwise located outside the realm of heterosexual
relationships. In conclusion, we suggest a more thorough engagement with 'non-normative'
experiences of pregnancy loss will substantially enhance our understandings of miscarriage.
Moreover, placing marginalised experience at the centre of pregnancy loss scholarship could
significantly augment critical, feminist and social scientific theorising and contribute to pregnancy
loss being more firmly located on reproductive health agendas.

Cain, R. (2008). 'A View You Won't Get Anywhere Else'? Challenging Regulatory Narratives of Maternal Depression'.

in:

Governance and Regulation Workshop,

.

Cain, R. (2006). Fight Clubs and Domestic Terrorists: Masculine and National Anxiety in Anti-Terror Law and Culture'.

in:

'There is No Politics Without Fantasy: Gender, Sexuality and Cultural Studies in Law'

.

Cain, R. (2006). 'Autogenesis and the Absent Mother: Cultural and Legal Fantasies of Maternal Space and Rational Reproduction'.

in:

'Forensic Futures: Interrogating the Posthuman Subject', Anthropology of Law Workshop

.

Cain, R. (2006). 'Mr. Xerox', The Domestic Terrorist, and the Victim-Citizen: Masculine and National Anxiety in Fight Club and Anti- Terror Law'.

in:

The New Exceptionalism: Law and Literature after 9/11' Symposium

.

Cain, R. (2005). 'Consuming Love: The Abject Mother and the 'Global Woman' in Literature and Law'.

in:

'Theorising Intersectionality', AHRC Centre for Law, Gender and Sexuality conference

.
Internet publication
Cain, R. (2013).

The Philpott Trial, Welfare Reform and the Facialisation of Poverty

[Website]

.

Available at

:

http://criticallegalthinking.com/2013/04/19/the-philpott-trial-welfare-reform-and-the-facialisation-of-poverty/

.

McCloskey, N. (2012).

Mother or Monster? Veronique Olmi's 'Beside the Sea': An interview with Ruth Cain

[Publishers' blog]

.

Available at

:

http://www.tinhouse.com/blog/19449/mother-or-monster-veronique-olmis-beside-the-sea.html

.

Cain, R. (2011).

The Fetus Fetish and the Erosion of Reproductive Rights in the USA

[Website]

.

Available at

:

http://criticallegalthinking.com/2011/07/04/the-fetish-fetus-the-erosion-of-reproductive-rights-in-the-usa/

.
Review
Cain, R. (2013).

Fatemeh Ebtehaj, Jonathan Herring, Martin H Johnson and Martin Richards (eds): Birth Rites and Rights

.

Feminist Legal Studies

[Online]

22

:101-104

.

Available at

:

http://dx.doi.org/10.1007/s10691-013-9233-1

.

Oxford, Hart, 2011
Last updated