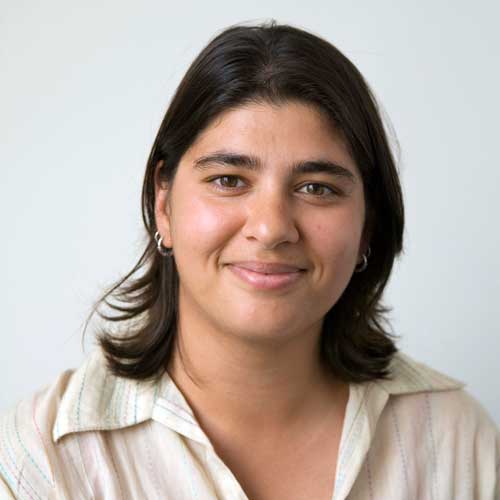 Dr Suhraiya Jivraj
Senior Lecturer in Law
Deputy Director of Education (Decolonizing the Curriculum); Co-Director of the Centre for Law, Gender and Sexuality.
Module Convenor
About
PhD (University of Kent), PGCHE (Oxford Brookes University), LLM (University of London), Postgraduate Diploma in Law (CPE) and Legal Practice (LPC) (BPP Law School), MA Arabic & Persian (University of Edinburgh). 

Dr Jivraj is a Senior Lecturer in Kent Law School. Her work draws on critical race and religion theory and (feminist/queer of colour) post/de-colonial perspectives to explore contemporary socio-legal problematics in the fields of law and religion, equalities, anti-discrimination and human rights law, gender and sexuality and Islamic family law. 

Her monograph 'The Religion of Law: Race, Citizenship and Children's belonging' (Social and Legal Studies Series, Palgrave Macmillan, 2013) examines juridical conceptualisations of religion and its relationship with 'race', firstly, in child welfare law involving parents of minority faith; and secondly, faith schools law and policy. Her subsequent journal publications explore these issues in relation to British/universal values and their regulatory impact on minoritised people. 

She is also the Co-ordinator and Principle Investigator of the AHRC funded Decolonizing Sexualities project which brings together a transnational network of scholars and civil society activists working across issues of race, religion, sexuality and gender. 

You can read more about here: https://www.kent.ac.uk/law/dsn/index.html. The project produced a collection of academic and creative/fiction pieces co-edited by Dr Jivraj entitled: 'Decolonizing Sexualities: Transnational Perspectives, Critical Interventions' (2016). As the project is committed to being accessible as possible the book is available via open access on a 'pay what you can' basis here (https://counterpress.org.uk/publications/decolonizing-sexualities/). 

Dr Jivraj has also been Principal Investigator of a British Academy and Leverhulme funded project exploring gross national happiness and sustainable development in Bhutan and wellbeing policy making in the UK. Her focus is to interrogate the co-imbrications of terms such as 'religion' and 'secularity' and their regulatory impact through government law and policy. 

Her current research project brings together her ethical commitment to critical and inclusive pedagogy and decolonizing work. She has been awarded a UoK Teaching Enhancement Small Support Award (TESSA) to collaborate with students and other stakeholders on decolonizing the curriculum (2018/19). This project constitutes part of her broader work on decolonizing the university and knowledge production. She also works on the tackling the barriers to an inclusive education for children with SEND in the local area.
Research interests
Critical Law and Race/Religion perspectives; Anti-discrimination and Human Rights Law; Post/de-colonial Studies; Intersectionality – Race/Religion, Gender & Sexuality; Muslim feminisms and Islamic Family law; Critical Happiness Studies; Decolonizing Sexualities 
Teaching
Suhraiya's undergraduate teaching responsibilities span across Public Law and Race, Religion and Law. 
Supervision
Dr Jivraj has supervised students to completion working in the areas of critical race/religion studies; intersectional, feminist/queer post/de-colonial approaches to of race/religion, gender and sexuality including on (Muslim) family law. She particularly welcomes (queer) students of colour wanting to draw on epistemologies/perspectives from the global south. 
Professional
Socio-Legal Studies Association

Society of Legal Scholars

Constitutional Law Association

Last updated