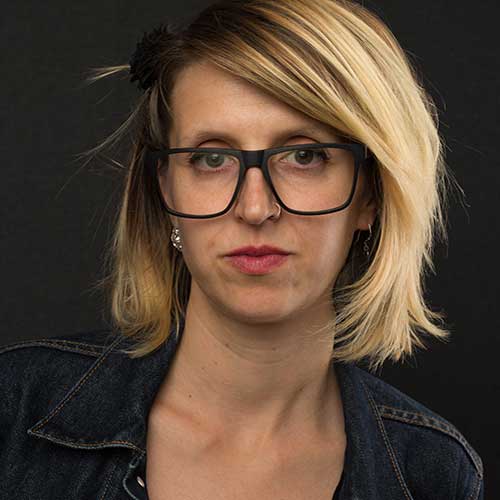 Dr Rose Parfitt
Lecturer in Law
Co-ordinator, Melbourne Law School / Kent Law School Doctoral Exchange Programme
About
Dr Parfitt joined Kent Law School in April 2016. In 2015 she was awarded a Discovery Early Career Research Award from the Australian Research Council to lead a multi-year research project, International Law and the Legacies of Fascist Internationalism, at Melbourne Law School. The first book stemming from that project – a 'modular' history of the relationship between individual and international legal subjectivity, entitled The Process of International Legal Reproduction: Historiography, Inequality, Resistance – will be published by Cambridge University Press in late 2018. Two further books related to this project – a monograph on the fascist approach to international law, drawing on extensive research carried out in government archives and specialist libraries in Rome and elsewhere; and an edited collection showcasing the work of the two 'Fascism and the International' workshops – are currently in progress. The first of these workshops took place in June 2017 at the Museo de Arte Moderno in Mexico City. The second, organised in collaboration with the sound art collective Liquid Architecture, was held in May 2018 at West Space in Melbourne. A third project workshop is planned for June 2018 in collaboration with the University of Gothenburg. 

Dr Parfitt received her doctorate in 2011 from the SOAS Law School (University of London). Between 2011 and 2013 she held the position of Assistant Professor in the Political Science Department at the American University in Cairo, where she taught courses on International Law, Law and Development and International Law in the Middle East. In 2013 she was awarded a three-year McKenzie Postdoctoral Research Fellowship by the University of Melbourne, which she undertook at Melbourne Law School's Institute for International Law and the Humanities. Dr Parfitt has been a member of the teaching faculty at the workshops run by Harvard Law School's Institute for Global Law and Policy (IGLP) since 2011, and has taught, either as a guest lecturer or as a faculty member, at many other institutions across the world. These include the London School of Economics (UK), SOAS (UK), Los Andes University (Colombia), Icesi (Colombia), Helsinki Law School (Finland), the University of Salento (Italy) and Melbourne Law School (Australia). 
Research interests
Dr Parfitt's research is focused on the development of a new set of techniques aimed at uncovering, making sense of and challenging international law's role in the creation and preservation of a world in which wealth, power and pleasure are distributed more and more unequally. Her work (both individual and collaborative) involves the bringing together of words, images and sounds – and of traditions dedicated to analysing words, images and sounds – in order to find more effective ways of getting at the legal past and its material consequences for the human and non-human world. To this end, she has published widely on topics including the doctrine of sources; the relationship between the state and the individual; fascist colonial architecture in Libya; Futurism and contemporary fashion; the League of Nations and the Italian invasion of Ethiopia; Bakhtin's theories of the dialogic and the chronotope; and the Bandung Conference, among others.

Dr Parfitt is the co-director, with Luis Eslava (KLS) and Markus Gunneflo (Lund), of the 'International Law and Politics' Collaborative Research Network at the Law and Society Association (LSA), coordinating a programme of up to 45 panels, roundtables and special events at LSA annual meetings. Other collaborative projects include Fascism and the International (see above); Countering the Rise of Authoritarianism: Law, Philosophy, Politics (with Richard Joyce and Andrew Benjamin); History, Anthropology and the Archive of International Law (HAAIL) (with Madelaine Chiam, Luis Eslava, Genevieve Painter and Charlotte Peevers); Working with Law: Critical Futures (with Tom Andrews, Sara Dehm, Jake Goldenfein, James Parker and Cait Storr); Imperial Locations (with Lauren Benton, Luis Eslava, Martti Koskenniemi, Luigi Nuzzo, Liliana Obregón, Kerry Rittich and others), the Constellations seminar series on methodology and interdisciplinarity; and the League of Nations and the Periphery project (with Michelle Bergis-Kasthala, Michael Fakhri, Usha Natarajan and Umut Özsu).
Teaching
Rose teaches undergraduate law in the areas of Public Law and International Humanitarian Law.
Publications
Article
Parfitt, R. (2018).

Fascism, Imperialism and International Law: An Arch Met a Motorway and the Rest is History…

.

Leiden Journal of International Law

[Online]

31

:509-538

.

Available at

:

https://doi.org/10.1017/S0922156518000304

.

What would happen to our understanding of international law and its relationship with violence if we collapsed the distinction between our supposedly post-colonial 'present' and its colonial 'past'; between the sovereign spaces of the twenty-first century global order, and the integrated, hierarchical space of fascist imperialism? I respond to this question through an investigation into the physical contours of a precise 'imperial location': 30°31'00"N, 18°34'00"E. These coordinates refer to a point on the sea-edge of the Sirtica that is occupied, today, by the Ra's Lanuf oil refinery, one of Libya's three most important such facilities. In the late-1930s, however, during Libya's period of fascist colonial rule, this was the spot at which a state-of-the-art motorway, the Via litoranea libica, was crossed by a giant triumphal arch, the Arco dei Fileni. Through a chronotopic reading of the temporal, spatial and interpellative aspects of this point, its architecture and its history, I suggest that fascist lawyers, officials and intellectuals accepted an unfortunate truth about the relationship between international law and violence – a relationship that twenty-first century doctrinal international law is loath to confront. This truth concerns the inherently expansionist logic of the sovereign state, and the inevitably hierarchical ordering of the 'international community' which stems from it.

Parfitt, R. (2017).

The Anti-Neutral Suit: International Legal Futurists, 1914-2017

.

London Review of International Law

[Online]

5

:87-123

.

Available at

:

https://academic.oup.com/lril/article-lookup/doi/10.1093/lril/lrw023

.

The WWI artefact examined here is the Anti-Neutral Suit, designed in 1914 by the Futurist artist Giacomo Balla. Juxtaposing the Suit's materiality against that of some present-day anti-neutral outfits, I suggest that international law's most important (individual, collective) subjects are not, in fact, definitively peaceable and egalitarian but rather violently expansionist.

Parfitt, R. (2014).

The Spectre of Sources

.

The European Journal of International Law

[Online]

25

:297-306

.

Available at

:

http://dx.doi.org/10.1093/ejil/chu011

.

Parfitt, R. (2011).

Empire des Nègres Blancs: The Hybridity of International Personality and the Abyssinia Crisis of 1935-36

.

Leiden Journal of International Law

[Online]

24

:849-872

.

Available at

:

https://doi.org/10.1017/S0922156511000409

.

The 'Abyssinia Crisis' of 1935–36 – in which one League of Nations member (imperial Ethiopia) was annexed by another (Fascist Italy) – presents one of the clearest twentieth-century illustrations of international law's 'progress narrative'. International lawyers are encouraged to draw a salutary lesson from the crisis: namely that Ethiopia's sovereignty – and, indeed, the peace of the entire world – might have survived the 1930s if only international law had been properly enforced. Yet, the assumption upon which this lesson depends – to the effect that Ethiopia's only discursive contribution to the crisis was passively to regurgitate the relevant clauses of the Covenant – is profoundly ideological. For this assumption effects a double suppression: erasing Ethiopia's strategic construction of a hybrid, partially Abyssinian international law from the discipline's memory; and concealing from scholarly view the possibility that Ethiopia's annexation might have resulted from actions that were in accordance with, rather than in violation of, interwar international legal norms regarding sovereignty and the use of force.
Book
Parfitt, R. (2018).

The Process of International Legal Reproduction: Inequality, Historiography, Resistance

.

[Online]

.

Cambridge

:

Cambridge University Press

.

Available at

:

https://www.cambridge.org/core/books/process-of-international-legal-reproduction/F5DB5BF291A82771E49E09F44935E9B7

.

That all states are free and equal under international law is axiomatic to the discipline. Yet even a brief look at the dynamics of the international order calls that axiom into question. Mobilising fresh archival research and drawing on a tradition of unorthodox Marxist and anti-colonial scholarship, Rose Parfitt develops a new 'modular' legal historiography to make sense of the paradoxical relationship between sovereign equality and inequality. Juxtaposing a series of seemingly unrelated histories against one another, including a radical re-examination of the canonical story of Fascist Italy's invasion of Ethiopia, Parfitt exposes the conditional nature of the process through which international law creates and disciplines new states and their subjects. The result is a powerful critique of international law's role in establishing and perpetuating inequalities of wealth, power and pleasure, accompanied by a call to attend more closely to the strategies of resistance that are generated in that process.
Book section
Parfitt, R. (2017). Newer is Truer: Time, Space and Subjectivity at the Bandung Conference.

in:

Eslava, L., Fakhri, M. and Nesiah, V. eds.

Bandung, Global History, and International Law: Critical Pasts and Pending Futures

.

Cambridge

:

Cambridge University Press

,

pp.

49-65

.

Available at

:

https://www.cambridge.org/core/books/bandung-global-history-and-international-law/34236E0CAB3D3F96F715C755879D3BF8

.

To critical scholars of international law, the demands of the newly independent states represented at the Bandung Conference can appear somewhat less than radical. If analysed not only in terms of their substance but also in terms of their (narrative) form, however, these demands take on a far more revolutionary aspect. This chapter mobilises Bakhtin's concept of the chronotope to focus on the relationship between time and space, as constructed by the delegates at Bandung. They made use, the chapter argues, of certain chronotopic devices in order to narrate – and constitute – a particular kind of international legal subjectivity for their states. In doing so, they made a rhetorical-political move against the superpowers and their allies, collectively the source of the two most important threats to the subjectivity of African and Asian states: colonialism and the Cold War. With this move, the delegates sought to challenge the identity of these powerful states as international law's archetypal subjects, and in their stead to position their own states – international law's newest subjects – as also, and for that reason, its truest.

Parfitt, R. and Craven, M. (2017). Statehood, Self-Determination and Recognition.

in:

Evans, M. D. ed.

International Law

.

Oxford

:

Oxford University Press

,

pp.

177-226

.

Available at

:

https://global.oup.com/academic/product/international-law-9780198791836?cc=au&lang=en

.

This chapter, which examines various theoretical arguments about recognition, statehood, or sovereignty, discusses the elusiveness of the actual place occupied by the State in legal international thought and practice. In one direction, the existence of a society of independent States appears to be a necessary presupposition for the discipline—something that has to precede the identification of those rules or principles which might be regarded as forming the substance of international law. In another direction, however, statehood is something that appears to be produced through international law following from a need to determine which political communities can rightfully claim to enjoy the prerogatives of sovereignty.

Parfitt, R. (2016). Theorizing Recognition and International Personality.

in:

Orford, A., Hoffmann, F. and Clark, M. eds.

The Oxford Handbook of the Theory of International Law

.

Oxford

:

Oxford University Press

,

pp.

583-600

.

Available at

:

https://global.oup.com/academic/product/the-oxford-handbook-of-the-theory-of-international-law-9780198701958?cc=gb&lang=en

.

Parfitt, R. (2011). Crossed wires: Issues of Sovereignty, Community and Civilisation during Ethiopia's Accession to the League of Nations.

in:

Domeier, N., Augusti, E. and Prutsch, M. eds.

Intra-Trans-Supra? Legal Relations and Power Structures in History

.

Saarbrücken, Germany

:

Akademikerverlag

,

pp.

76-89

.

Parfitt, R. (2009). Dialectical Genealogies and Dialogical Progenies in the "Earned Sovereignty" Seedbed: Methodology, Ideology and the International Legal Self.

in:

Beck Varela, L., Gutiérrez, P. and Spinosa, A. eds.

Crossing legal cultures

.

Munich

:

Martin Meidenbauer

,

pp.

519-534

.
Edited journal
Chiam, M.

et al.

eds. (2017).

History, Anthropology and the Archive of International Law

.

London Review of International Law

5

.
Internet publication
Parfitt, R. (2018).

Is the United Nations still relevant?

[article]

.

Available at

:

http://stateofnatureblog.com/one-question-united-nations-part-one/

.

Parfitt, R. (2017).

Is Fascism Making a Comeback

[Blog Post]

.

Available at

:

http://stateofnatureblog.com/one-question-fascism-part-one/

.

Parfitt, R.

et al.

(2014).

The First World War, Interrupted: Artefacts As International Law's Archive

[Blog post]

.

Available at

:

http://criticallegalthinking.com/2014/12/15/first-world-war-interrupted-artefacts-international-laws-archive/

.

Chiam, M.

et al.

(2014).

Interruption: Five Artefacts of International Law

[Blog Post]

.

Available at

:

http://criticallegalthinking.com/2014/12/16/interruption-five-artefacts-international-law/

.

Parfitt, R. (2013).

The Unequal Equality of Sovereigns: A Brief History of 'Peripheral Personality'

[Working paper]

.

Available at

:

https://jeanmonnetprogram.org/paper/the-unequal-equality-of-sovereigns-a-brief-history-of-peripheral-personality/

.
Other
Parfitt, R. (2017).

The League of Nations

.

[Online]

.

Available at

:

http://dx.doi.org/10.1093/OBO/9780199796953-0151

.

This is a blind peer-reviewed annotated bibliography on international law and the League of Nations
Review
Eslava, L., Natarajan, U. and Parfitt, R. (2012).

(Post)Revolutionary Interlinkages: Labour, Environment and Accumulation

.

Transnational Legal Theory

[Online]

4

:108-125

.

Available at

:

https://doi.org/10.5235/20414005.4.1.108

.

In this collective review, we explore Timothy Mitchells Carbon Democracy: Political Power in the Age of Oil with a view to reflecting critically on a contemporary historical juncture, which we call a
(post)revolutionary moment. The review builds on discussions at a seminar we co-organised in Doha, Qatar under the auspices of Harvard Law Schools Institute for Global Law and Policy as part of its annual workshop in January 2013.1 Carbon Democracy is part of a significant body of scholarship stretching over several decades where Mitchell explores the relationship between economic expertise
and the material conditions of socio-economic development. Mitchells analyses over the years have been wide-ranging in their interests and implications, but his particular focus has been the Arab region. In Carbon Democracy, Mitchell maintains this geographical focus, investigating the internal mechanics and political repercussions of that quintessential Middle Eastern commodity, oil. Yet this is
not an ordinary resuscitation of the rentier states thesis: as Mitchell explains: [r]ather than a study of democracy and oil, [this] became a book about democracy as oilas a form of politics whose mechanisms on multiple levels involve the processes of producing and using carbon energy (5).2

Parfitt, R. (2012).

Review Essay: Sovereign Equality and Moral Disagreement, by Brad R. Roth

.

European Journal of International Law

[Online]

23

:1175-1199

.

Available at

:

https://doi.org/10.1093/ejil/chs067

.
Last updated