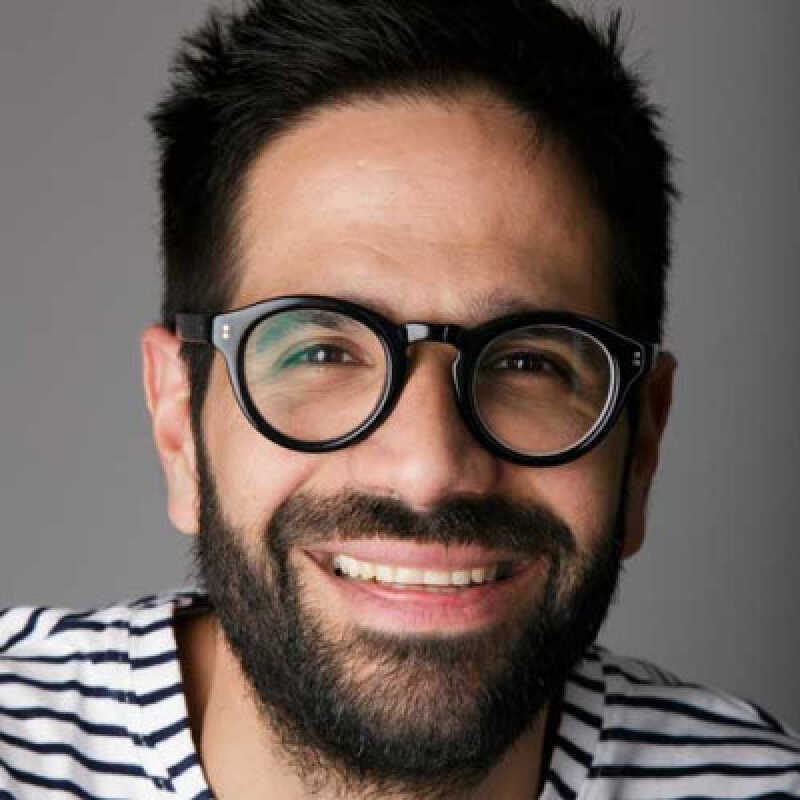 Professor Luis Eslava
Professor of International Law
Co-Director Centre for Critical International Law (CeCIL)
About
Professor Luis Eslava teaches and researches in the areas of International Law, International Development, International Legal Theory and History, International Human Rights Law, Comparative Public Law, Anthropology of International Law, Global Governance, Global Political Economy, and Urban Law and Politics. Professor Eslava is an active member of the network Third World Approaches to International Law (TWAIL). 


Bringing together insights from anthropology, history and legal and social theory, his work focuses on the multiple ways in which international norms, aspirations and institutional practices, both old and new, come to shape our everyday life, arguing that closer critical attention needs to be paid to this co-constitutive relationship between international law 'up there' and life 'down here'.

In this spirit, his publications advance a series of new methodological
parameters and applied case studies that aim to shed light on the simultaneously ideological and material, ground-level work that is done, each day, by international law, inviting the reader, in turn, to question what our response to it should be.

Professor Eslava is also Research Chair in International at Law Trobe Law School, La Trobe University; Senior Fellow at Melbourne Law School; International Professor at Universidad Externado de Colombia; and a core member of the teaching faculty at the Institute for Global Law and Policy, Harvard Law School.

Professor Eslava is Co-Director of the International Law and Politics Collaborative Research Network (CRN) at the Law and Society Association (LSA); a member of the steering committee of the IEL Collective; and Director of the international socio-legal action research initiative Ruptures21
Research interests
Following his interest in the constitutive power of the international legal order and its shaping of global life, Professor Eslava has studied the long-standing relation between international law and imperialism; the history and evolution of the international development project; the nature of the state in the Global South; and the role of informality and social reproduction in the maintenance of social and economic relations. His fieldwork in this area has taken place in Bogotá, Rio de Janeiro, Istanbul, and most recently in Cali and Tumaco, Colombia.

Recent
and current projects include:
Broken Worlds: New Poverty, Law and Youth Violence: Professor Eslava is currently writing a book on the changing nature of global poverty. Engaging with this 'new poverty' and its relationship to youth violence, it offers a diagnosis of the dramas that have come to characterise life in the South, and in the increasing number of Souths in the developed world.
International Law and Development: together with Sundhya Pahuja (Melbourne Law School) and Ruth Buchanan (Osgoode), Professor Eslava is co-editing The Oxford Handbook of International Law and Development (OUP, in press 2023).
Ruptures21 - Towards New Economies, Societies and Legalities: Under this initiative of the IEL Collective, Professor Eslava is exploring through international, interdisciplinary and interinstitutional collaborations the frontiers of action socio-legal research in a global context. Blurring the boundaries between quantitative and qualitative methodologies, scholarship and practice, and academic enquiry and public policy, Ruptures21 projects aim to generate new insights on, for example, the vital role of informal economies in the global order, the ongoing invisibilisation of women's social reproductive work in racialised conflict zones, and the role of international economic law in shaping new constitutional futures.
In-Security and Development Today: through direct ethnographic engagement and scholarly collaborations, Luis has been studying the broader effect of security policies in the Global South. The outcome of this work has been the article 'Security and Development? A Story about Petty Crime, the Petty State and its Petty Law' (2019) and the first regional socio-legal assessment of security policies in Latin America, published as a special issue in the Latin American Law Review (2021).
The 60th Anniversary of Bandung: to commemorate the 60th anniversary of the Bandung Conference, and together with Vasuki Nesiah (NYU) and Michel Fakhri (Oregon), Professor Eslava co-edited the volume, Bandung, Global History and International Law: Critical Pasts and Pending Futures, published by Cambridge University Press in 2017
Imperial Locations: together with Liliana Obregón and Martti Koskenniemi, Professor Eslava brought together a new generation of critical examinations on the broad dynamics of law and imperialism in the Imperial Locations symposium published in the Leiden Journal of International Law (2018).
Teaching
His teaching responsibilities at Kent Law School span across Law and International Development, Public International Law and International Human Rights Law.
Supervision
Professor Eslava supervises and benefits enormously from a group of wonderful graduate researchers at Kent Law School and other institutions, all of them doing research on the past, present and possible futures of the global order. At the moment he is co-supervising projects on the frontiers of human rights and harm reduction for people who use non-injected drugs in Global South locations (Sam Shirley-Beavan, SSPSSR/KLS); corporate crime and the urgency of new evidentiary practices in transitional justice contexts (Peter Drury, KLS); an alternative history of human shields and international humanitarian law (Abdelghany Sayed, KLS); the regulation of private security companies in the 21st century (Saadat Pirzada); climate justice and the challenges of operationalising findings from climate sciences in legal terms (Violetta Ritz, PolIR/KLS); the internalisation of neoliberal law and policies within the context of land maldistribution in Chile (Eduardo Villavicencio, KLS); the history of international human rights law and its impact on social security provisions in Brazil (Rafael Baltar, Catholic University of Pernambuco); the long term impact of neoliberal policies on social movements' fight for a different future (Joaquin Garzón, Los Andes); and the bottom-up mobilisation of human rights and alternative jurisdictional practices in the defence of ethnic rights (Carolina Bejarano, Los Andes).

Professor Eslava also supervises postdoctoral projects in association with a variety of international interdisciplinary scholars. He is currently working or has recently supervised postdoctoral projects on the relationship between constitutional developmental frameworks and the expansion of agrobusiness in Latin America (Dr Natalia Torres Zuñiga, Postdoctoral Fellow, University of Oslo, Norwegian Centre for Human Rights), and alternative histories of international development and the principle of non-intervention in China (Dr Yilin Wang, Swiss National Foundation).

Past students graduated:

1.	Dr Eric Loefflad: 'Popular Will and International Law: The Expansion of Capitalism, The Question of Legitimate Authority, and The Universalisation of The Nation-State' (2019)

2.	Dr Jimena Sierra: 'Law, Development and Extractivism: The Contest for Gold in Colombia in a Context of Global Coloniality' (2019) (In Spanish: Derecho, Desarrollo y Extractivismo: La Disputa por el Oro en Colombia en un Contexto de Colonialidad Global)

3.	Dr Paulo Bacca: 'Indigenizing International Law: Inverse Legal Anthropology in the Age of Jurisdictional Double Binds' (2019)

4.	Dr Silvana Tapia: 'Criminalising Violence Against Women: Feminism, Penalty and Rights in Post-Neoliberal Ecuador' (2017)

5.	Dr Allison Lindner: 'Localising International Law: The Implications of Sustainable Development in the Lives of Waste Pickers in South Africa' (2020)

6.	Dr Ahmed Memon: 'Networks, International Law and Violence: A History of a 'Dialogical Interplay' (2020).  

7.	Mr Lisa Shoko: 'Searching for Belonging: Institutional Racism and the 'Silent Crisis' in Higher Education' (LLM by Research, 2022). 

8.	Dr Mateja Koltaj, 'Yugoslav Self-Management, the Non Aligned Movement and the Archive of International Law' (2023).

9.	Dr Mia Tamarin, 'Violent Pacification through Water Commodification: Land Appropriation and Agricultural Production in Palestine/Israel' (2023). 











Professional
Editorial work
Editorial Board member, Human Rights Law Review (2020 – current)
Editorial Board member, The Latin American Law Review (2017 – current)
Editorial Board member, Humanity (2016 – current)
Editorial Board member, Revista Derecho del Estado (2014 – current)
Editorial Board member, Revista de Derecho Económico (2010 – current)
Professional societies
Law and Society Association
Last updated