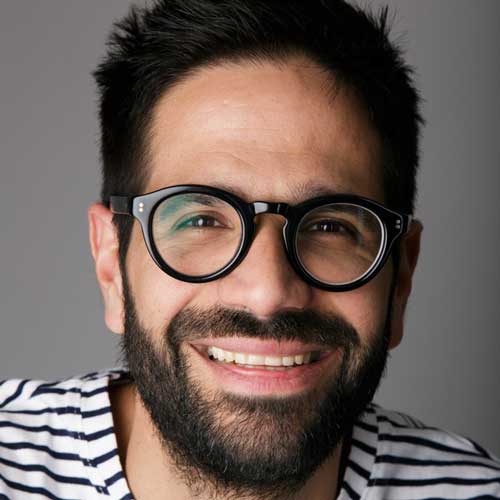 Dr Luis Eslava
Reader in Law
Co-Director Center for Critical International Law (CeCIL)
About
Luis teaches and researches in the areas of International Law, International Legal Theory and History, International Development, International Human Rights Law, Comparative Public Law, Anthropology of International Law, Global Governance and Global Political Economy, and Urban Law and Politics. Luis is an active member of the network Third World Approaches to International Law (TWAIL).

Bringing together insights from anthropology, history and legal and social theory, his work focuses on the multiple ways in which international norms, aspirations and institutional practices, both old and new, come to shape and become part of our everyday life, arguing that closer critical attention needs to be paid to this co-constitutive relationship between international law 'up there' and life 'down here'. 

In this spirit, his publications advance a series of new methodological parameters and applied case studies that aim to shed light on the simultaneously ideological and material, ground-level work that is done, each day, by international law, inviting the reader, in turn, to question what our response to it should be.

Luis is also a Senior Fellow at Melbourne Law School, an International Professor at Universidad Externado de Colombia, and a core member of the teaching faculty at Harvard Law School's Institute for Global Law and Policy. 

Luis is also a Co-Director of International Law and Politics Collaborative Research Network at the Law and Society Association (LSA) and a member of the editorial boards of Humanity: An International Journal of Human Rights, Humanitarianism, and Development; the Latin American Law Review; and Contexto: Revista de Derecho Económico.
Research interests
In recent years Luis has been interested in the emergence of local jurisdictions (e.g. cities and municipalities) on the international scene using an ethnographic approach. His fieldwork and writing in this area interrogates the rationale and contradictions that have accompanied such trend, using different locations in the Global South as case study. This line of work has taken him to Bogotá, Rio de Janeiro, Istanbul, and most recently to Cali.

Over the last years he has also studied the long-standing relation between international law and imperialism; the evolution of the developmental state; the emergence and expansion of the discourse of Corporate Social Responsibility; new forms of international intervention in the Global South; the reach and limits of human rights; and the changing nature of the global political economy, the international legal order, and their impact on questions of sacrality, universality, resistance, revolution and Third World engagements with international law.

Research interest highlights
Research interest highlights

International Law

International Legal Theory and History

International Development

International Human Rights Law

Comparative Public Law

Anthropology of International Law

Global Governance

Urban Law and Politics

Teaching
His teaching responsibilities span across Law and International Development, Public International Law and International Human Rights Law.
Supervision
Luis supervises and benefits enormously from a group of wonderful graduate researchers at Kent Law School and other institutions, all of them doing research on the past, present and possible futures of the global order, including on state-based resistance in the international legal order using the Non-Aligned Movement as a case study (Mateja Koltaj); the operation and challenges posed by international discourses around waste, waste collection and development in the South today (Allison Lindner); the intricacies of water use, trade and management for our conceptualization of power and international law (Mia Tamarin); the challenges posed by novel forms of counter-terrorist practices to traditional conceptualizations of international law (Ahmed Memon); and the central role of the idea of 'effective control' for our understanding of the evolution and operation of the international legal order (Eric Loefflad).

Luis is happy to supervise research projects on:
International Law
International Law and Development
Law and Development
International Human Rights Law
International Legal History and Theory
Critical Approaches to International Law
Anthropology of (International) Law
Legal Ethnography
Third World Approaches to International Law (TWAIL)
Global Governance and Global Political Economy
Urban Law and Urban Politics
Past students graduated:
Dr Silvana Tapia: 'Criminalising Violence Against Women: Feminism, Penalty and Rights in Post-Neoliberal Ecuador' (2017)
Dr Jimena Sierra: 'Law, Development and Extractivism: The Contest for Gold in Colombia in a Context of Global Coloniality' (2019) (In Spanish: Derecho, Desarrollo y Extractivismo: La Disputa por el Oro en Colombia en un Contexto de Colonialidad Global)
Dr Paulo Bacca: 'Indigenizing International Law: Inverse Legal Anthropology in the Age of Jurisdictional Double Binds' (2019)
Past visiting students graduated:
Dr Diego Peña, 'Right to the Territory and Urban Systems in Latin América: Between the Absence of Public Policies and Institutional Self-Immunitarianism' (In Spanish: Derecho al Territorio Urbano y Sistemas Urbanísticos en América Latina: Entre la Ausencia de Políticas y el Autoinmunitarismo Institucional' (Los Andes, Colombia, 2019)
Dr Natalia Torres, 'The Inter-American Court of Human Rights and its Legitimacy: Limits of the Constitutional Analogy, Subsidiarity and Democratic Transformation' (University of Oslo, 2019)
Mr Gabriel Mantelli, 'Maps and Encounters: Postcolonial Approaches to International Law and Development' (LLM by Research, FGV São Paulo, 2019)
Professional
Recent and Current Projects include: 
International Development - together with Sundhya Pahuja (Melbourne Law School) and Ruth Buchanan (Osgoode), Luis is co-authoring a book on international development, to be published as part of the Routledge-Cavendish Critical Approaches to Law series.

Imperial Locations – together with Liliana Obregón and Martti Koskenniemi, Luis co-edited a Symposium on Imperial Locations in the Leiden Journal of International Law in 2018. This symposium brought together a series of cutting edge explorations of the extremely dynamic and broad operation of imperialism and international law, taking as starting points of their analysis post-independent Haiti, the invasion of Iraq, Fascist colonial architecture in Libya, the first official use of cinematography for the late colonial project in East and Central Africa and the establishment of Tianjin.

Inclusionary Practices Project – as part of an international collaboration lead by Kent Law School, Luis is working with Lina Fernanda Buchely Ibarra (ICESI, Cali, Colombia) on a join project that examines new discourses and practices around the management of petty crime and criminals in the Global South. The first outcome of this project is a paper entitled 'Security and Development? A Story about Petty Crime, the Petty State and its Petty Law', forthcoming in Revista de Estudios Sociales.

The 60th Anniversary of Bandung - together with Vasuki Nesiah (NYU) and Michel Fakhri (Oregon), Luis co-edited a global volume and coordinated a series of international workshops to commemorate the sixtieth anniversary of the first Afro-Asian Conference, held in Bandung, Indonesia, in 1955. The project brought together a large group of international legal scholars from across the world to reflect on the Conference and its long-lasting impact. The resulting volume, Bandung, Global History and International Law: Critical Pasts and Pending Futures, was published by Cambridge University Press in 2017.

History, Anthropology and the Archive of International Law (The HAAIL Project) – together with Madelaine Chiam (Melbourne), Genevieve Painter (McGill), Rose Parfitt (Kent) and Charlotte Peevers (UTS), Luis conducted a long collaborative project that examined the analytical and methodological implications of bringing together the fields of history and anthropology for the critical study of international law. The first outcome of this collaboration is a Special Issue on the First World War in the London Review of International Law in 2017. For more information on The HAAIL Project, you can read this intervention in Critical Legal Thinking.

Last updated