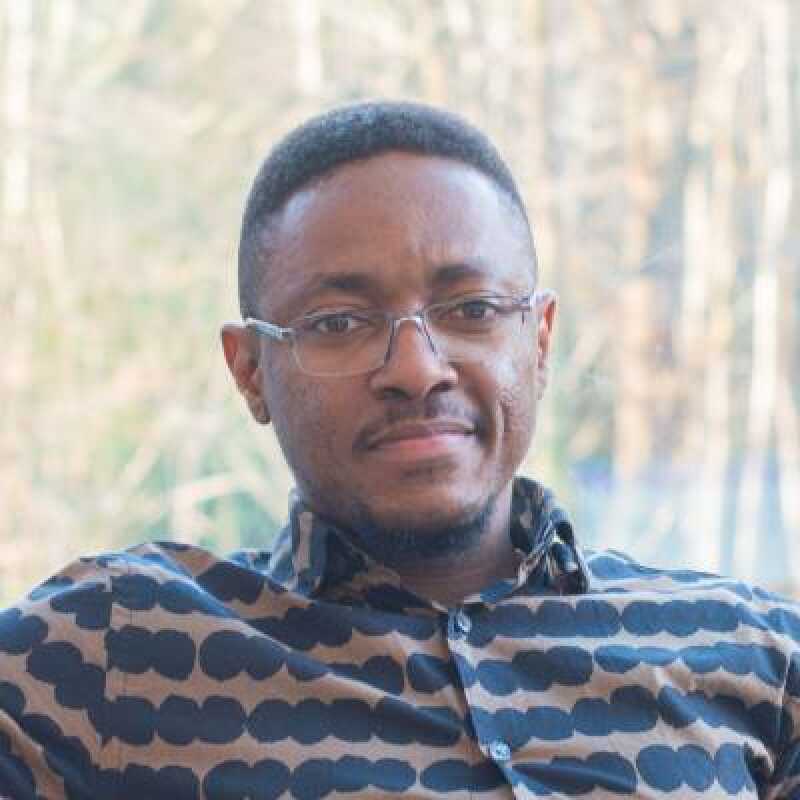 Professor Chidiebere Ogbonnaya
Professor of Human Resource Management
Head of Department – Leadership & Management
About
Chidiebere Ogbonnaya (Chidi) is a Professor of Human Resource Management at Kent Business School and Head of the Department of Leadership and Management. Before joining the University of Kent he held academic positions at the University of Sussex and University of East Anglia. Chidi completed his Bachelor's degree in Nigeria, where
he was born and raised. He holds an MSc in Occupational Health and Safety
Leadership, an MA in Higher Education Practice and a PhD in Management
Research. He is a Fellow of the Higher Education Academy and a member of
numerous professional organisations, including the Academy of Management, British Academy of Management, Nigerian Institute of Management, European Academy of Management and British Sociological Association.

Chidi is currently an Associate Editor for Human Relations, an international peer reviewed journal ranked among the Financial Times Top 50 journals list (FT 50), 4 in the CABS Academic Journal Guide (ABS List), and A* in the Australian Business Deans Council Journal Quality List (ABDC List). He serves on several Editorial Boards such as Human Resource Management Journal and as a Guest Editor for Special Issues at various journals such as Applied Psychology: An International Review. Chidi has received a number of academic awards such as the Academy of Management HCM Division's Outstanding Paper based on a dissertation.
Research interests
Chidi's research covers a broad range of topics on job quality, employment relations, workplace values, ethical leadership, psychological well-being and employee productivity. He is currently studying the leadership and management experiences of disadvantaged workers in low- and middle-income economies. His work has been published in prestigious academic journals such as Human Relations, Journal of Management, Human Resource Management Journal (UK), Human Resource Management (US), Journal of Vocational Behavior, Journal of Organizational Behavior, among others. Chidi's research has also appeared in several media and practitioner outlets, including Harvard Business Review, LSE Business Review, Times Newspaper, Financial Times, Safety Management Magazine, Business Standard, Courier Magazine, and East Anglian Daily Times.
Professional
Chidi collaborates with government institutions and policymakers on a national and international level, including the Federal Ministry of Justice (Nigeria), Policy Connect (UK), and the Economist Intelligence Unit (UK). He is committed to securing research grant funding, having been involved in many successful bids totalling more than £7.5 million. His most recent interdisciplinary project, funded by the UKRI GCRF/Newton Fund, examines the impact of COVID-19 lockdown on Nigerian street vendors, including their coping strategies, income loss, and susceptibility to crime. Chidi is also a key contributor to another ESRC-funded project that examines how digital technologies are reshaping jobs and impacting businesses, employees, governments, and societies. He was previously a Co-Investigator on
the ESRC-funded What Works for Well-being Evidence Programme. His funded research projects include: 
Principal Investigator (Approved December 2020): "Graduate career prospects in a difficult post-Covid labour market", Research England's Strategic Priorities Fund (SPF) Award (£11,008)
Principal Investigator (Approved August 2020): "Poverty, vulnerability and crime: What does COVID-19 mean for Nigerian street vendors?" UKRI GCRF/Newton Fund (£194,003)
Principal Investigator (Approved July 2020): "Career transitions and development in a challenging labour market" Higher Education Innovation Fund (HEIF) (£6,500)
Principal Investigator (Approved January 2020): "Multi-wave analyses of data from the British National Health Service (NHS)", University of Sussex Business School Seedcorn Funding (£1,943)
Principal Investigator (Approved December 2019): "Job quality and well-being in a polarising UK labour market", Research England's Strategic Priorities Fund (SPF) Award (£5,058)
Co-Investigator (Approved September 2019): "Digital Futures at Work Research Centre", Economic and Social Research Council (ESRC) (£6,496,084)
Principal Investigator (Approved March 2017): "Synthetic biology: Social, Economic and Ethical Implications", University of East Anglia, Seedcorn Research Award (£1,500)
Co-Investigator (Approved August 2015): "Quantitative Skills Acquisition Awards", British Academy (£2,889)
Co-Investigator (Approved June 2015): "What Works for Wellbeing Evidence Programme", Economic and Social Research Council (ESRC) (£773,331).
Principal Investigator (Approved April 2011): "High performance work practices: investigating four perspectives on their employee-level impacts simultaneously", POCUCH Nigeria Ltd Overseas PhD full scholarship" (£66,000)
Last updated