Business and partnerships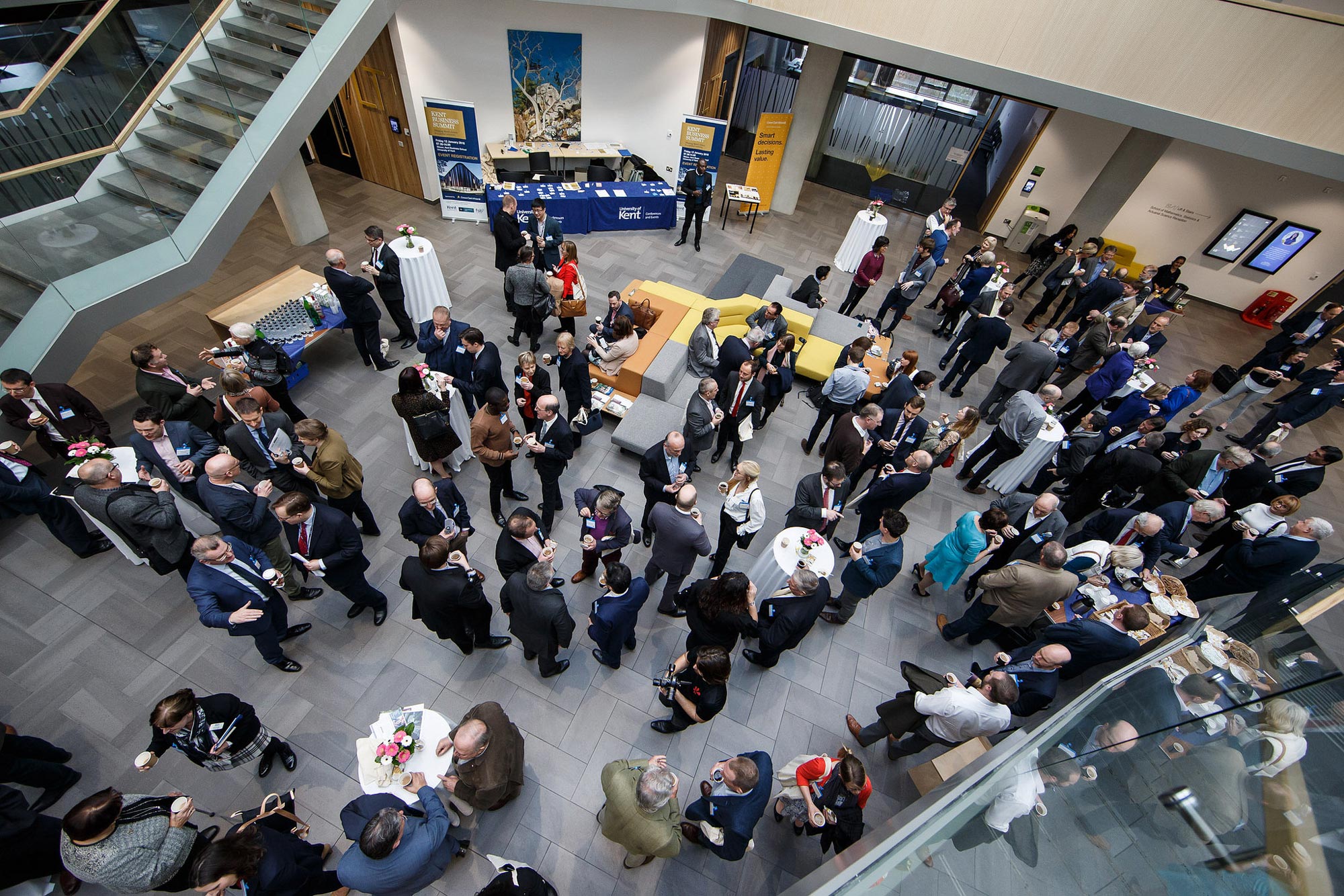 Committed to generating regional impact, Kent Business School offers its academic support to business, local government and charities through research, strategic advice and consultancy services. Our talented students are keen to work with you, and learn from your experiences. KBS is here to support you, your team and your business.
Open for business
A leading UK business school, we support organisations across a range of sectors, from SMEs to multinational businesses, to develop and thrive. We advise government and non-governmental bodies on organisational performance, HR management, marketing and finance. Innovation and sustainability inform all research and consultancy services.
We help to build the next generation of responsible managers via our Kent MBA and apprenticeship programmes, and gather the leaders of today at our networking events. To share experiences, exchange views and forge new working relationships with the regional business community and Kent Business School.
Contact us
Our research and consultancy services draws on a wealth of research and expertise from across the Kent Business School with academics and partners who are experts in their field. We provide bespoke consultancy which can range from short-term one-to-one interventions, through to longer-term development projects.
Contact us
Networking Opportunities
We regularly welcome the business community into our School to share ideas and knowledge. Events include our Business Soundbites series and the annual Kent Business Summit.
Business soundbites
Business Soundbites are informal networking events, where Kent Business School academics pair up with external experts to present their views on economically relevant topics to an audience of regional stakeholders. Business Soundbites take place regularly, at our state-of-the art Sibson building, on Medway campus, or 'on location' in Kent.
The Kent Business Summit is an annual event organised in partnership with the Institute of Directors (IoD), Federation of Small Businesses (FSB) and Locate in Kent (LiK).

The conference promotes collaboration between Kent business, local government and academics in ensuring sustainable economic growth for the County. The summit report is made available post-event.

Contact us
£40 million available to businesses seeking to improve Productivity and Innovation through Knowledge Transfer Partnerships. Find out how we can support you.
Contact us
Student expertise
Kent Business School has been encouraging and supporting students to get real world experience in a professional setting in the last ten years.
How our students can help your organisation
Whether you are based in the regionally or internationally accessing our student expertise brings fresh perspectives and skills for to your team and organisation. Contact us to discuss our flexible range of short, medium and long-term student projects and Placements opportunities.
Contact us
From top team development, Higher Degree Apprenticeships through to our AMBA-accredited MBA, contact us to find out how we can develop your career, your team and your organisation.
Contact us
Aspire
Our Accelerator Space for Innovation and Responsible Enterprise is an environment where innovative ideas are brought to fruition.
ASPIRE
ASPIRE welcomes student innovators and entrepreneurs to its high-quality facilities. ASPIRE has created an environment that encourages creativity, where students can work independently or with others to bring ideas to life.
As part of Kent Business School, we are able to draw on the School's latest research in innovation and enterprise to help accelerate the progress of your ideas. We help students to develop entrepreneurial skills. Get in touch should you want to become a mentor or coach.
Contact us