Medway campus security
Access to the Medway campus is monitored by the gatehouse staff and members of security patrol the site 24 hours a day.
There is a Police Community Support Officer based in the Drill Hall Library who regularly patrols the campus and all areas are covered by CCTV.
The accommodation at Piers Quays features comprehensive CCTV coverage, 24 hour security and electronic entry systems.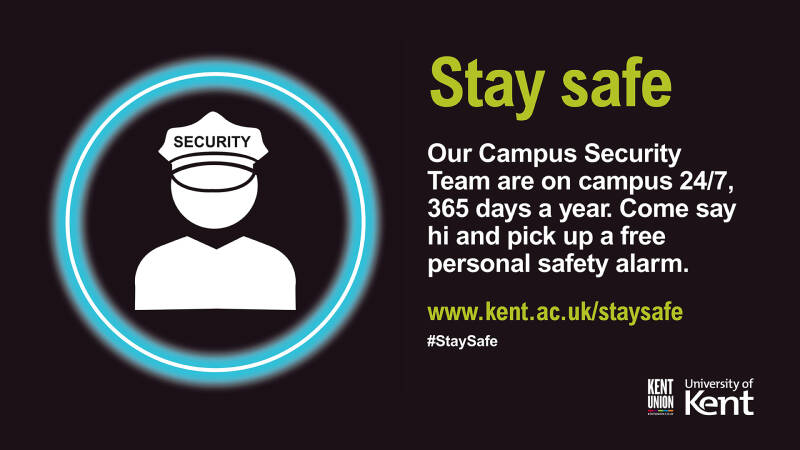 Contact details for Campus Security
Our campuses are covered by CCTV and security staff 24 hours a day, 365 days a year.
Non-emergency and night-time walking taxi service: 01227 823300
Emergency: 01227 823333
Police Community Support Officers (PCSO)
PCSOs support the work of police officers - acting as the eyes and ears of the local community.
Jemma Soper is the PCSO and University Liaison Officer for the Medway campus.
Piers Quays security contacts
To contact security at Pier Quays call:
Reception: 01634 853285 or 07769 142379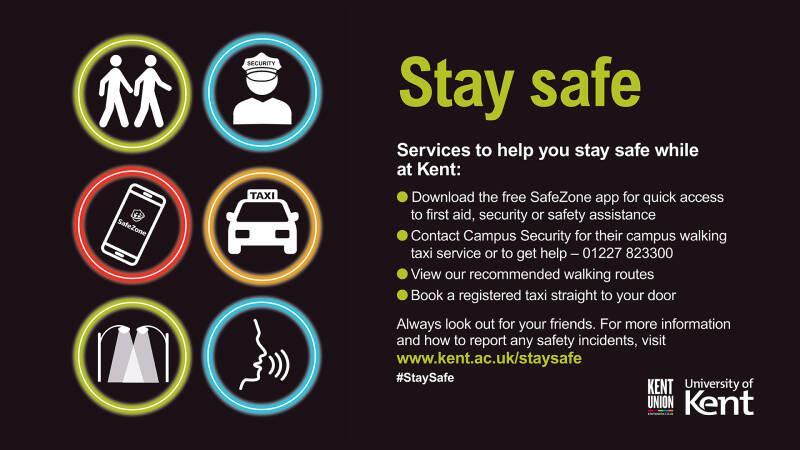 Image description:
Services to help you stay safe while at Kent:
Download the free SafeZone app for quick access to first aid, security or safety assistance.
Contact Campus Security for their campus walking taxi service or to get help - 01227 823300.
View our recommended walking routes.
Book a registered taxi straight to your door.
Always look out for your friends. For more information on how to report any safety incidents visit www.kent.ac.uk/staysafe #StaySafe
Recommended walking routes
Please use our recommended walking routes to:
These routes are fully lit and it doesn't take much longer.
Off-campus
If off-campus contact the police:
Non-urgent: 101
Emergency: 999