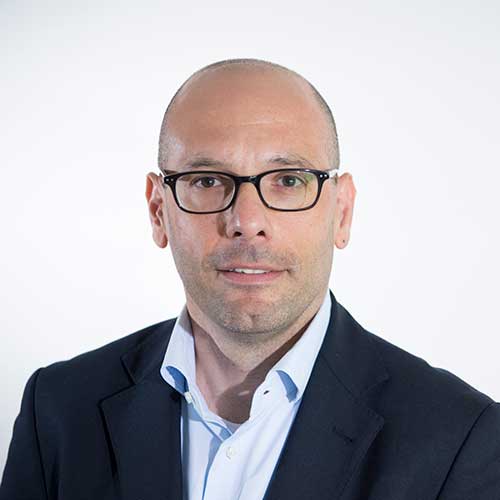 Dr Bashir Abu-Manneh
Reader in Postcolonial Literature
Deputy Director of Research
About
Bashir Abu-Manneh is Reader in Postcolonial Literature, Director of the Centre for Postcolonial Studies, and author of The Palestinian Novel: From 1948 to the Present (2016) and Fiction of the New Statesman, 1913-1939 (2011). He has also edited a collection of essays on Edward Said – as literary critic and postcolonial theorist – entitled After Said: Postcolonial Literary Studies in the Twenty-First Century (2019). 
Research interests
Global English and Literatures of the Middle East

Literary Realism & Modernism

Literary and Cultural Theory – Marxist and Postcolonial

Teaching
Abu-Manneh teaches courses on Postcolonial Literature
and theory, and on global capitalism and Marxism. 
Supervision
I welcome research projects on British interwar culture, Postcolonial Literature, Marxism, and Postcolonial Theory. 
Publications
Article
Abu-Manneh, B. (2018). Global Capitalism and the Novel. Modernism/Modernity [Online] 2. Available at: https://doi.org/10.26597/mod.0034.

What if global modernism is a "selective tradition" that through its critical predilections and textual investments creates a world in its own image? What if, as a result, it completely misses the bigger story of global culture in the last four decades: namely, the persistence and development of realism? And, what if, finally, in order to both understand and critique the rise of global capitalism and its deeply consequential cultural effects a critical re-tooling is necessary, away from cultural ambivalence and toward the structural inequalities of social class?

Abu-Manneh, B. (2015). Tonalities of Defeat and Palestinian Modernism. Minnesota Review [Online] 85:56-79. Available at: http://dx.doi.org/10.1215/00265667-3144652.

This essay adapts Theodor Adorno's conception of modernism to Arab and Palestinian historical conditions and argues that it is crucial for understanding the emergence and contours of Palestinian modernism. Key features, such as the disintegration of the individual and history as nightmare, are read as expressing a new Arab conjuncture. Defined by the dominance of a repressive Arab oil society and by the collapse of a region-wide revolutionary potential from the 1970s onward, its symptoms are: the bureaucratization of Palestinian politics, the Lebanese civil war, and the fall of Beirut in 1982. Palestinian modernist novels emerge in this context both to mark the end of Arab and Palestinian praxis and to resist its revolutionary recoil. Jabra Ibrahim Jabra and Abdelrahman Munif's coauthored novel World without Maps (1982) and Jabra's The Other Rooms (1986) are discussed as emblematizing this crisis of knowledge and representation.

Abu-Manneh, B. (2014). Palestinian Trajectories: Novel and Politics since 1948. Modern Language Quarterly [Online] 75:511-539. Available at: http://dx.doi.org/10.1215/00267929-2796886.

This essay offers a materialist reading of the canonical Palestinian novel from the nakba (catastrophe) of 1948 to the early 1980s by adapting a Lukácsian periodization to the Palestinian context. The essay connects praxis and historical developments with changes in aesthetic form and delineates the links between Palestinian revolution and realism and between collective defeat and modernism. Ghassan Kanafani's Returning to Haifa ('A'id ila Haifa, 1969) and Jabra Ibrahim Jabra and Abdelrahman Munif's untranslated World without Maps ('Alam Bila Kharai't, 1982), among other texts, are read as symptomatic of a broad cultural and historical shift. While realism registers the knowability and transformability of the present, modernism captures anxiety and the disintegration of agency. As decolonizing and emancipatory hopes shrink in the Middle East, Palestinian modernism emerges—in Adornian manner—to embody defeat and register utopian desire.

Abu-Manneh, B. (2013). Palestinian actualities. Race & Class [Online] 54:87-96. Available at: http://dx.doi.org/10.1177/0306396812464167.

This review article explores the escalating racism and intensifying colonialism of the Israeli state and its circumscription of Palestinian lives and aspirations. Under such increasingly brutal circumstances, it asks what it means to be Palestinian today. How is the systematic reduction of human possibility, enacted over generations since the nakba, experienced by its victims? This is the question addressed by the three books reviewed here: Arthur Neslen, In Your Eyes a Sandstorm; Dina Matar, What it Means to Be Palestinian; and Ilan Pappé, The Forgotten Palestinians. The short answer is, it depends on their relationship to Israel: whether as second-class citizens in Israel; as occupied and now variously disengaged in the West Bank and Gaza (dominated, but no longer exploited, as cheap labour since Oslo); as semi-incorporated in an annexed East Jerusalem; or, finally, as completely excluded refugees exiled outside historic Palestine. Beginning with the experiences of Palestinians in Israel-Palestine, it then moves out to the Arab world, where, it concludes, not only most of the remainder of the Palestinian refugees reside, but also perhaps the most compelling answer to the riddle of the Palestinian question.

Shalom, S. (2008). The Question of Palestine: Interview with Stephen R. Shalom. New Politics [Online Interview]:53-64. Available at: http://newpol.org/content/question-palestine.

Abu-Manneh, B. (2006). Israel in US Empire Glover, D. M. ed. [Online]. Available at: https://www.lwbooks.co.uk/new-formations/59.

Abu-Manneh, B. (2003). The Illusions of Empire. Interventions: International Journal of Postcolonial Studies 5:159-176.
Book
Abu-Manneh, B. (2016). The Palestinian Novel From 1948 to the Present. [Online]. Cambridge University Press. Available at: http://www.cambridge.org/gb/academic/subjects/literature/european-and-world-literature-general-interest/palestinian-novel-1948-present?format=HB&isbn=9781107136526.

What happens to the Palestinian novel after the national dispossession of the nakba, and how do Palestinian novelists respond to this massive crisis? This is the first study in English to chart the development of the Palestinian novel in exile and under occupation from 1948 onwards. By reading the novel in the context of the ebb and flow of Arab and Palestinian revolution, Bashir Abu-Manneh defines the links between aesthetics and politics. Combining historical analysis with textual readings of key novels by Jabra, Kanafani, Habiby, and Khalifeh, the chronicle of the Palestinian novel unfolds as one that articulates humanism, self-sacrifice as collective redemption, mutuality, and self-realization. Political challenge, hope, and possibility are followed by the decay of collective and individual agency. Genet's and Khoury's unrivalled literary homages to Palestinian revolt are also examined. By critically engaging with Lukács, Adorno, and postcolonial theory, questions of struggle and self-determination take centre stage.

Abu-Manneh, B. (2011). Fiction of the New Statesman, 1913-1939. University of Delaware Press.

Fiction of the New Statesman is the first study of the short stories published in the renowned British journal theNew Statesman. This book argues that New Statesman fiction advances a strong realist preoccupation with ordinary, everyday life, and shows how British domestic concerns have a strong hold on the working-class and lower-middle-class imaginative output of this period.
Book section
Abu-Manneh, B. (2007). Israel's Colonial Siege and the Palestinians. In: Panitch, L. and Leys, C. eds. Socialist Register 2008: Global Flashpoints - Reactions to Imperialism and Neoliberalism. The Merlin Press Ltd, pp. 101-120.

Abu-Manneh, B. (2007). Towards Liberation: Michel Khleifi's Ma'loul and Canticle. In: Dreams of a Nation: On Palestinian Cinema. Verso, pp. 58-69.
Edited book
Abu-Manneh, B. (2018). After Said: Postcolonial Literary Studies in the Twenty-First Century. [Online]. Abu-Manneh, B. ed. Cambridge: Cambridge University Press. Available at: https://www.cambridge.org/gb/academic/subjects/literature/literary-theory/after-said-postcolonial-literary-studies-twenty-first-century?format=PB.

By the time of his death in 2003, Edward Said was one of the most famous literary critics of the twentieth century. Said's work has been hugely influential far beyond academia. As a prominent advocate for the Palestinian cause and noted cultural critic, Said redefined the role of the public intellectual. This volume explores the problems and opportunities afforded by Said's work: its productive and generative capacities as well as its in-built limitations. After Said captures the essence of Said's intellectual and political contribution and his extensive impact on postcolonial studies. It examines his legacy by critically elaborating his core concepts and arguments. Among the issues it tackles are humanism, Orientalism, culture and imperialism, exile and the contrapuntal, realism and postcolonial modernism, world literature, Islamophobia, and capitalism and the political economy of empire. It is an excellent resource for students, graduates and instructors studying postcolonial literary theory and the works of Said.
Edited journal
Abu-Manneh, B. ed. (2003). Empire and US Imperialism, symposium on Michael Hardt and Antonio Negri's Empire. Interventions: International Journal of Postcolonial Studies 5.
Internet publication
Abu-Manneh, B. (2006). In Palestine, a Dream Deferred [Online Article]. Available at: http://www.thenation.com/article/palestine-dream-deferred/.

Two new books explore fundamental Palestinian and Israeli concerns: The Iron Cage by Rashid Khalidi considers the Palestinians' failure to achieve sovereignty, and One Country by Ali Abunimah puts forth a moral case for binationalism.
Review
Abu-Manneh, B. (2004). Journey Towards a Route in Common. Middle East Report 231:46-47.
Last updated