What causes crime rates to rise or fall, and who benefits? How can we deal with offenders? Can crime be prevented? Studying Criminal Justice and Criminology, you assess all areas of the criminal justice system, from prevention to sentencing, developing your own view of what works and what doesn't.
Overview
The School of Social Policy, Sociology and Social Research is one of the best in the country for teaching and research. Our academics are internationally recognised for their expertise and challenge you to develop your own opinions and ideas, encouraging you to become an independent thinker. We offer high levels of support and our staff are friendly and accessible.
Reasons to study Criminal Justice and Criminology at Kent
Criminal Justice and Criminology is recognised by Skills for Justice (the skills and standard-setting body for the justice sector) as providing education of outstanding quality and relevance.
You gain the skills needed for careers in the criminal justice professions in the public and private sectors.
Excellent links with local agencies, such as the probation and youth justice services, the police and social services.
Criminology at Kent achieved the second highest score for research quality in The Times Good University Guide 2023.
Take a year in professional practice to boost employability.
Our School is consistently ranked among the top four disciplinary centres of its kind in the UK for Criminology.
What you'll learn
You gain an in-depth understanding of the criminal justice system. You learn principal concepts and theoretical approaches in criminology as well as the social processes that shape contemporary society.
Our teaching is interdisciplinary, grounding key issues in criminal justice and criminology within a wider sociological and social policy context. As you progress through the course, you can choose from a wide range of modules that allow you to focus on areas of particular interest to you.
Featured video
Entry requirements
The University will consider applications from students offering a wide range of qualifications. All applications are assessed on an individual basis but some of our typical requirements are listed below. Students offering qualifications not listed are welcome to contact our Admissions Team for further advice. Please also see our general entry requirements.
A level

BBC

Access to HE Diploma

The University welcomes applications from Access to Higher Education Diploma candidates for consideration. A typical offer may require you to obtain a proportion of Level 3 credits in relevant subjects at merit grade or above.

BTEC Nationals

Distinction, Merit, Merit

International Baccalaureate

30 points overall or 15 points at HL

International Foundation Programme

Pass all components of the University of Kent International Foundation Programme with a 60% overall average.

T level

The University will consider applicants holding T level qualifications in subjects closely aligned to the course.
International students
If you are an international student, visit our International Student website for further information about entry requirements for your country, including details of the International Foundation Programmes. Please note that international fee-paying students who require a Student visa cannot undertake a part-time programme due to visa restrictions.
Please note that meeting the typical offer/minimum requirement does not guarantee that you will receive an offer.
English Language Requirements
Please see our English language entry requirements web page.
Please note that if you do not meet our English language requirements, we offer a number of 'pre-sessional' courses in English for Academic Purposes. You attend these courses before starting your degree programme.
Form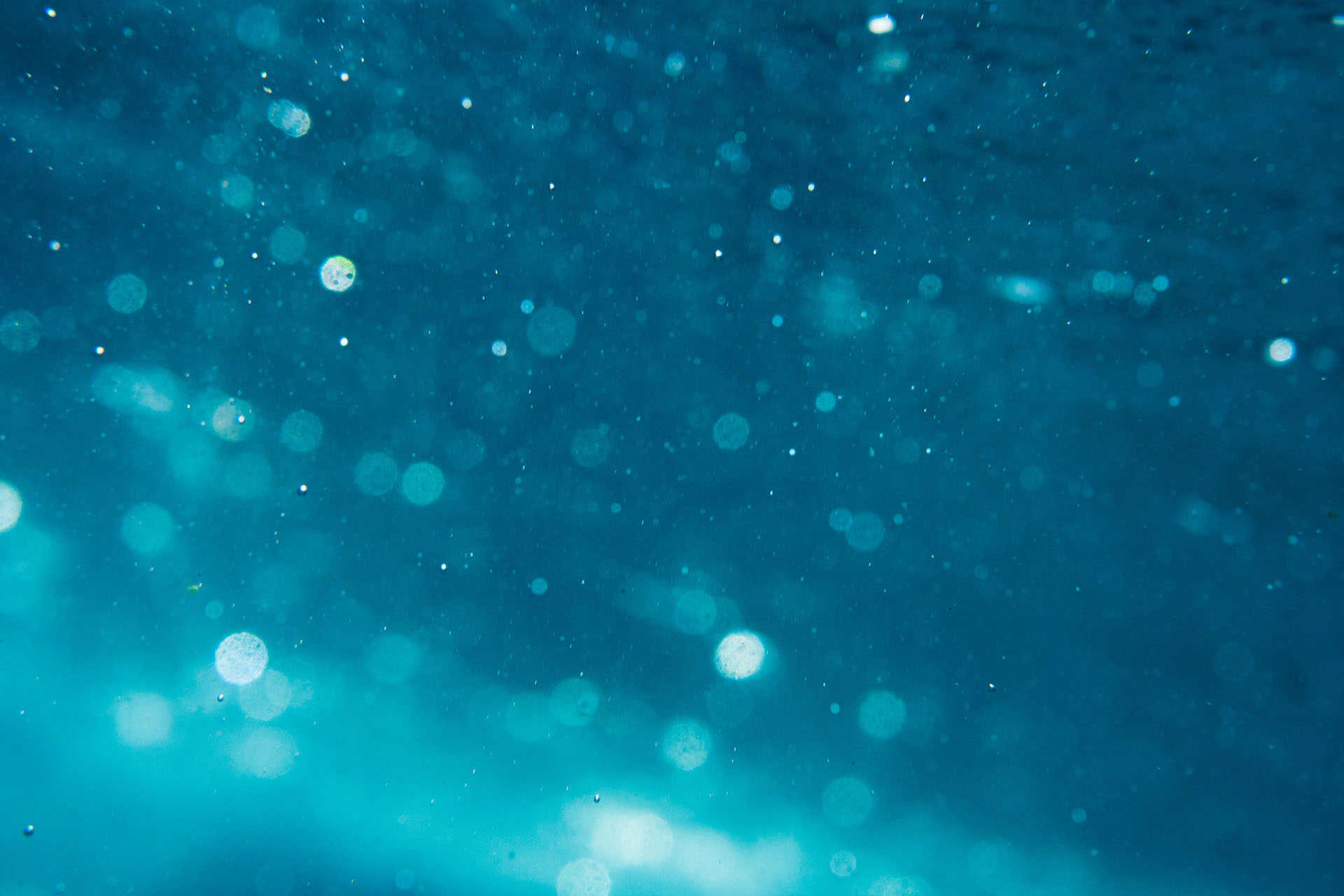 Register for email updates
Course structure
Duration: 3 years full-time (4 with a year abroad/in industry), 6 years part-time (7 with a year abroad/in industry)
Modules
The following modules are indicative of those offered on this programme. This listing is based on the current curriculum and may change year to year in response to new curriculum developments and innovation.
On most programmes, you study a combination of compulsory and optional modules. You may also be able to take 'elective' modules from other programmes so you can customise your programme and explore other subjects that interest you.
Stage 1
Compulsory modules currently include
Stage 2
Compulsory modules currently include
This module is concerned with contemporary issues, developments, practices and research in criminal justice. In line with current policy developments it will address the connections between criminal justice policies and other policy developments and critically examine 'new' policy initiatives including such measures as community crime prevention; developments to involve and protect the victims of crime; moves towards broader conceptualisations of justice, including reconceptualisations of crime as social harm. The module examines contemporary policy developments in sentencing, hate crime, racism in criminal justice practices, amongst other issues.
This module introduces students to the use of qualitative methods for research in the social sciences in the interpretive tradition. It builds on the Stage 1 module, Foundations of Social and Criminological Research SAPO3130 and prepares students for sociological and socio-historical dissertations at Stage 3 SOCI5510. The module looks in detail at how sociologists and social historians do research. It contextualises the evolution of their research methods in relation to different schools of thoughts and critical perspectives, e.g. feminism. It exposes students to different tools of research including semi-structured and oral history interviews, focus groups, archival work and documentary analysis, ethnography, and visual, sensory, mobile and material methods.
Optional modules may include
Year in industry
The placement year is taken between Stage 2 and 3 and is an opportunity to apply your criminological learning in practice. You will learn about the pragmatic contexts in which state, private or voluntary sector providers of justice operate and also develop your knowledge about employment opportunities in these areas. Not only will a placement year help you to gain work experience and contacts, it will also encourage you to look at your studies in a new light.

The option of a placement year is open to students on the Criminal Justice and Criminology degree programme who have attained a good academic record at Stages 1 and 2, and have successfully completed an interview process.
Year abroad
Going abroad as part of your degree is an amazing experience and a chance to develop personally, academically and professionally. You experience a different culture, gain a new academic perspective, establish international contacts and enhance your employability.
You can apply to add a year abroad to your degree programme from your arrival at Kent until the autumn term of your second year. The year abroad takes place between Stages 2 and 3 at one of our partner universities. Places and destination are subject to availability, language and degree programme. For a full list, please see Go Abroad.
You are expected to adhere to any academic progression requirements in Stages 1 and 2 to proceed to the year abroad. The year abroad is assessed on a pass/fail basis and will not count towards your final degree classification.
Stage 3
Optional modules may include
Fees
The 2023/24 annual tuition fees for this course are:
Home full-time

£9,250

EU full-time

£13,500

International full-time

£18,000

Home part-time

£4,625

EU part-time

£6,750

International part-time

£9,000
For details of when and how to pay fees and charges, please see our Student Finance Guide.
For students continuing on this programme, fees will increase year on year by no more than RPI + 3% in each academic year of study except where regulated.*
Your fee status
The University will assess your fee status as part of the application process. If you are uncertain about your fee status you may wish to seek advice from UKCISA before applying.
Fees for year in industry
Fees for undergraduate students are £1,385.
Fees for year abroad
Fees for undergraduate students are £1,385.
Students studying abroad for less than one academic year will pay full fees according to their fee status.
Additional costs
Find out more about accommodation and living costs, plus general additional costs that you may pay when studying at Kent.

Funding
Scholarships
We have a range of subject-specific awards and scholarships for academic, sporting and musical achievement.
Search scholarships
Kent offers generous financial support schemes to assist eligible undergraduate students during their studies. See our funding page for more details.
The Kent Scholarship for Academic Excellence
At Kent we recognise, encourage and reward excellence. We have created the Kent Scholarship for Academic Excellence.
The scholarship will be awarded to any applicant who achieves a minimum of A*AA over three A levels, or the equivalent qualifications (including BTEC and IB) as specified on our scholarships pages.
Teaching and assessment
We use a variety of teaching methods, including lectures, case-study analysis, group projects and presentations and individual and group tutorials. Study groups are normally no more than 15-20 students and give you the opportunity to discuss a topic in detail.
Modules are usually assessed by a combination of coursework and written examinations. Some modules take the form of an extended dissertation or essay. Both Stage 2 and 3 marks count towards your final degree result.
If you choose to take the placement year, you will have the opportunity to spend 900 hours in a relevant professional setting, approved in advance to be suitable for your respective degree. Although you are responsible for obtaining your own placement, guidance will be offered in the form of tutorial support and access to networks of providers developed and maintained by the School. You will be visited once (where possible) during your placement, to ensure that the placement activities are suitable and achieving the programme learning outcomes. Assessment is on a pass or fail basis and the marks gained do not contribute to the final degree classification.
Contact hours
For a student studying full time, each academic year of the programme will comprise 1200 learning hours which include both direct contact hours and private study hours. The precise breakdown of hours will be subject dependent and will vary according to modules. Please refer to the individual module details under Course Structure.
Methods of assessment will vary according to subject specialism and individual modules. Please refer to the individual module details under Course Structure.
Programme aims
The programme aims to:
produce graduates with analytical and knowledge-based skills relevant to employment in the criminal justice professions, public service and the private sector
produce students who have acquired an in-depth understanding of the complexities of the way the criminal justice system operates and develops
ensure that students acquire a solid understanding of methodologies for the study of social science in general
develop new areas of teaching in response to needs of the community
provide learning opportunities that are enjoyable, informed by a research environment and which offer appropriate support for students from a diverse range of backgrounds
promote an understanding of contemporary social issues and of the impact of diversity and inequality on local and national communities
provide an understanding of the social processes that influence the relationship between individuals, groups and institutions
understand the emergence of social problems (including crime) and the responses of welfare and criminal justice institutions, including analysis of the theoretical, political and economic underpinnings of these responses
help students to link theoretical knowledge with empirical enquiry and to identify and understand different ideological positions
allow all students to develop the analytical and research skills necessary to understand and use social science knowledge effectively
give students the opportunities to develop and practice a range of transferable or key skills that will be of use in future work and employment
give students the skills and abilities to enable them to become informed citizens, capable of participating in the policy process and equipped for a dynamic labour market
provide high-quality teaching by experienced and qualified staff in a pleasant environment.
Learning outcomes
Knowledge and understanding
You gain knowledge and understanding of:
the principal concepts and theoretical approaches in criminology
the social processes that shape contemporary society and the relationships between groups
the key international policy developments around human rights
the origins and development of UK criminal justice policy institutions
the principles that underlie criminal justice policy, how they have changed over time and how they relate to the workings of particular agencies of welfare and crime control
contemporary issues and debates in specific areas of criminal justice
the main sources of data about crime and social welfare and a grasp of the research methods used to collect and analyse data
patterns of social diversity and inequality and their origins and consequences
interdisciplinary approaches to issues in criminal justice and the ability to use ideas from other social sciences
the competing theories of punishment and social control
crime prevention issues and practices
the English legal system and its practices.
Intellectual skills
You develop the following intellectual skills:
problem-solving and the ability to seek solutions to criminal justice issues and other social problems and individual needs
research, including the ability to identify a research question and to collect and manipulate data to answer that question
evaluation and analysis, to assess the outcomes of criminal justice, crime prevention and social policy intervention on individuals and communities
sensitivity to the values and interests of others and to the dimensions of difference
interpretation of both research data and official statistics
identification and gathering of appropriate library and web-based resources, making judgements about their merits and using the available evidence to construct an argument to be presented orally or in writing.
Subject-specific skills
You gain the following subject-specific skills:
identification and use of theories and concepts in criminology to analyse issues of crime and criminal justice
analysing and providing a critique of specific criminal justice policies and practices to create new policies
seeking out and using statistical data relevant to issues of crime and criminal justice
seeking out and using statistical data relevant to social issues
undertaking an investigation of an empirical issue, either on your own or with other students
understanding the nature and appropriate use, including the ethical implications, of diverse social research strategies and methods
distinguishing between technical, normative, moral and political questions
understanding the socio-legal context in which the criminal justice system and other agencies operate
Transferable skills
You gain the following transferable skills:
communication: communicating ideas and arguments to others, both in written and spoken form for both specialist and non-specialist audiences making short presentations to fellow students and staff; preparing essays and referencing the material quoted according to conventions in social policy
numeracy: analysing and utilising basic statistical data drawn from research and official sources at a rudimentary level
information technology: using IT to wordprocess, conduct online searches, communicate by email and access data sources
working with others: developing interpersonal and teamworking skills to enable you to work collaboratively, negotiate, listen and deliver results
improving own learning: exploring own strengths and weaknesses; having an appetite for learning and being reflective, adaptive and collaborative in your approach; studying and learning independently, using library and internet sources; developing skills in time management by delivering academic work on time and to the required standard
problem-solving: developing the ability to identify and define problems, exploring alternative solutions and discriminating between them.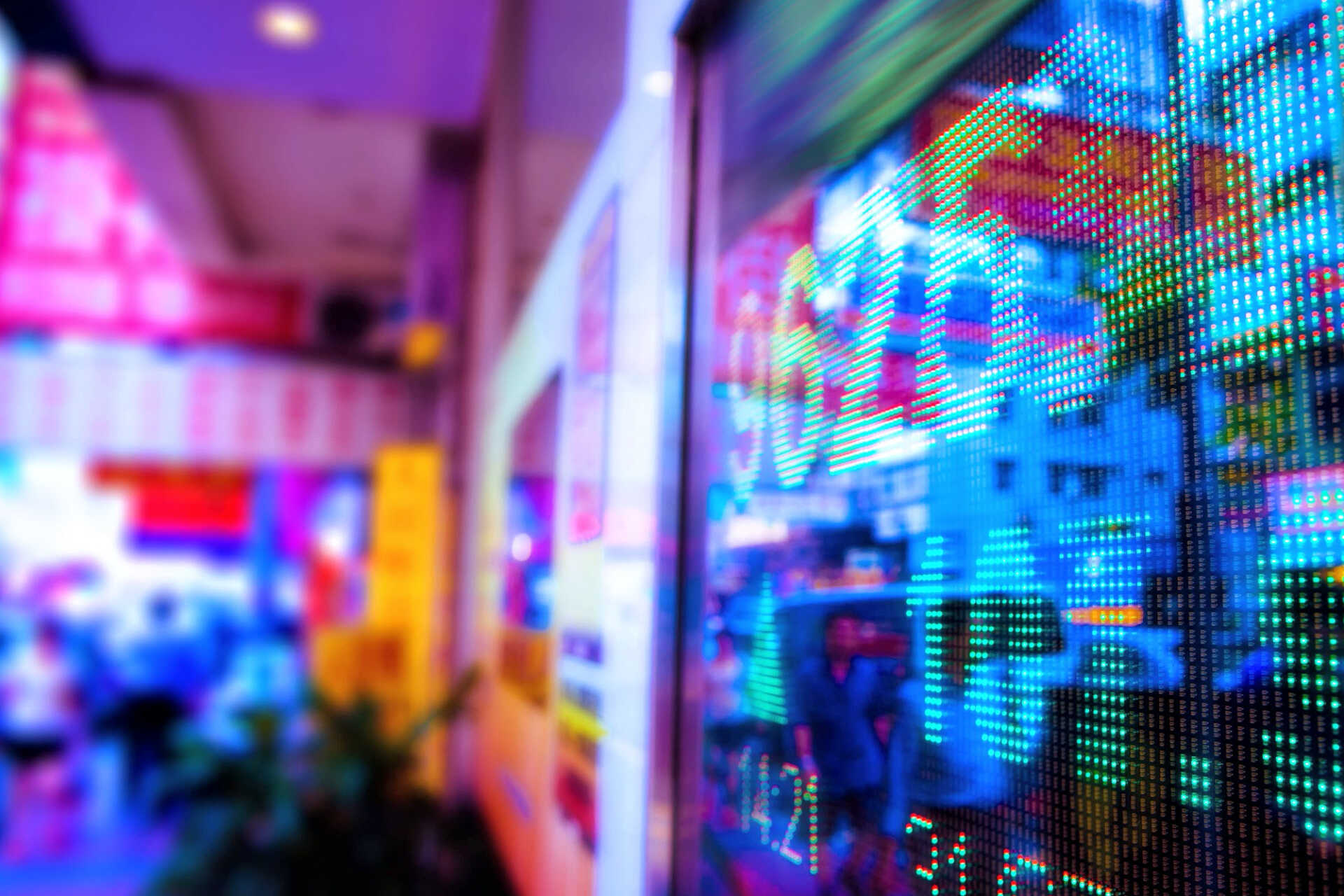 Independent rankings
Criminology at Kent was ranked 19th in The Times Good University Guide 2023.
Careers
Graduate destinations
The variety of careers related to crime control have increased in recent years, with traditional justice agencies joined by companies in the voluntary and private sectors. Recent graduates have gone on to work in areas such as:
crime prevention
the probation service
the prison service
courts
the police
social services departments
drug and alcohol services.
Some of our graduates choose to go on to postgraduate study, including training to become a lawyer.
Help finding a job
The School of Social Policy, Sociology and Social Research has its own employability team who work with businesses to maximise opportunities for our students. We also hold an Employability Month every February and run networking events throughout the year to help you develop your skills and contacts.
The University has a friendly Careers and Employability Service which can give you advice on how to:
apply for jobs
write a good CV
perform well in interviews.
Career-enhancing skills
You graduate with subject-specific knowledge that is essential if you plan to work in the broad area of criminal justice. You also develop the key transferable skills graduate employers look for. These include:
the ability to analyse problems
excellent communication skills
teamworking
an understanding of, and sensitivity to, the values and interests of others.
You can also gain additional skills by signing up for our Kent Extra activities, such as learning a new language or volunteering.
If you choose to take the placement year, you will gain invaluable workplace skills and experience, which will help you to stand out when you graduate.
Taking the year abroad option gives you the opportunity to further increase your portfolio of skills by gaining experience of living and studying in a different culture. You will learn to appreciate and assess different approaches to criminal justice and criminal policy giving you a uniquely global perspective.
Professional recognition
Criminal Justice and Criminology has been recognised by Skills for Justice, the skills and standard-setting body for the justice sector, as providing education of outstanding quality and relevance.
Apply for Criminal Justice and Criminology - BA (Hons)
If you are from the UK or Ireland, you must apply for this course through UCAS. If you are not from the UK or Ireland, you can apply through UCAS or directly on our website if you have never used UCAS and you do not intend to use UCAS in the future.
Find out more about how to apply
All applicants
Discover Uni information
Discover Uni is designed to support prospective students in deciding whether, where and what to study. The site replaces Unistats from September 2019.
Discover Uni is jointly owned by the Office for Students, the Department for the Economy Northern Ireland, the Higher Education Funding Council for Wales and the Scottish Funding Council.
It includes:
Information and guidance about higher education
Information about courses
Information about providers
Find out more about the Unistats dataset on the Higher Education Statistics Agency website.