Designed with serious, ambitious writers in mind, this innovative and interdisciplinary Creative Writing MA combines taught modules and a dissertation. Your studies take place at Kent's Paris School of Arts and Culture.
Overview
Through seminars, tutorials, workshops, and precise editing, you will learn to take control of your own work and write exciting, contemporary material.
Alongside your creative writing modules, you are encouraged to consider choosing modules from the broad range of options offered at our Paris School of Arts and Culture. This programme offers students a unique opportunity to find inspiration both in and out of the classroom and to develop a creative voice in the stimulating surroundings of Montparnasse.
You can choose to begin your studies in September or January and can take a standard (90 ECTS) or an extended (120 ECTS) version of the programme. Part-time study is only available for EU/EEA passport holders, and for those who have the right to remain in France for the duration of their degree.
Studying at the Paris School of Arts and Culture
You spend the entire year at Kent's Paris School of Arts and Culture where you study at the Columbia Global Center (known as Reid Hall), which is located in a historic corner of Montparnasse in the heart of Paris. At this specialist, postgraduate centre, we offer interdisciplinary, flexible programmes, taught in English, which take full advantage of all the cultural resources Paris offers. Study trips to the city's museums, art exhibitions, archives, cinemas and architectural riches are an integral part of your studies.
The interdisciplinary nature of the School means you can choose modules from outside your subject area, broadening your view of your subject. As part of our international community of students and staff, you can take part in regular seminars and talks, write for the student-run literary magazine or help to organise our annual student conference.
The Creative Writing MA is also available at our Canterbury campus or split between Canterbury and Paris.
About the School of English
The School of English has a strong international reputation and global perspective, apparent both in the background of its staff and in the diversity of our teaching and research interests.
Our expertise ranges from the medieval to the postmodern, including British, American and Irish literature, postcolonial writing, 18th-century studies, Shakespeare, early modern literature and culture, Victorian studies, modern poetry, critical theory and cultural history. The international standing of the School ensures that we have a lively, confident research culture, sustained by a vibrant, ambitious intellectual community. We also count a number of distinguished creative writers among our staff, and we actively explore crossovers between critical and creative writing in all our areas of teaching and research.
The Research Excellence Framework 2021 has produced very strong results for the School of English at Kent. With 100% of its research environment and 100% of its research impact judged to be 'world leading' or 'internationally excellent'. The Times Higher Education has ranked English at Kent in the UK top 20 in its subject league table, out of 92 universities. (Times Higher Education). As scholars and creative practitioners, academic staff in the School of English are national and international leaders in their fields. The expert panel judged 93% of its research overall and just under 90% of its research outputs, as 'world leading' or 'internationally excellent'.
Entry requirements
A first or second class honours degree or equivalent in a relevant subject, or substantial creative writing experience. You are required to submit a sample of your creative writing, and this will be the most significant factor in admissions decisions. Applicants may be invited to an interview.
Writing sample
A piece or portfolio of creative work should be uploaded on the 'Declaration' page of the online application form. If fiction, this should be around 1,500–2,000 words; if poetry, approximately four pages. This should be written in English, and should be a recent sample where possible.
We're looking for ambition and originality, and a firm grasp of the form in which you're working and its essential elements (e.g. structure, characterisation, theme, effective imagery, appropriate choice of form, clarity and originality of concept and language). We will read this sample to ensure that you have the necessary experience and grounding in writing craft to undertake MA study.

On the 'Course Details' page, you should submit a description of around 300 words of your creative writing plans. Please tell us whether you intend to work in fiction, poetry, or narrative non-fiction and what experience you have working in this form. Please also give some indication of the concerns, style, ideas and/or themes that you are interested in exploring in your work.
Request for consideration on the grounds of equivalent professional status
Candidates who hold no first degree, or a first degree in a non-literary/creative subject area should include in their applications a summary of any information that might allow us to support the application on the grounds of 'equivalent professional status'. This could include previous writing publication credits or other successes and/or relevant professional achievements.
All applicants are considered on an individual basis and additional qualifications, professional qualifications and relevant experience may also be taken into account when considering applications.
International students
Please see our International Student website for entry requirements by country and other relevant information. Due to visa restrictions, students who require a student visa to study cannot study part-time unless undertaking a distance or blended-learning programme with no on-campus provision.
English language entry requirements
The University requires all non-native speakers of English to reach a minimum standard of proficiency in written and spoken English before beginning a postgraduate degree. Certain subjects require a higher level.
For detailed information see our English language requirements web pages.
Need help with English?
Please note that if you are required to meet an English language condition, we offer a number of pre-sessional courses in English for Academic Purposes through Kent International Pathways.
Form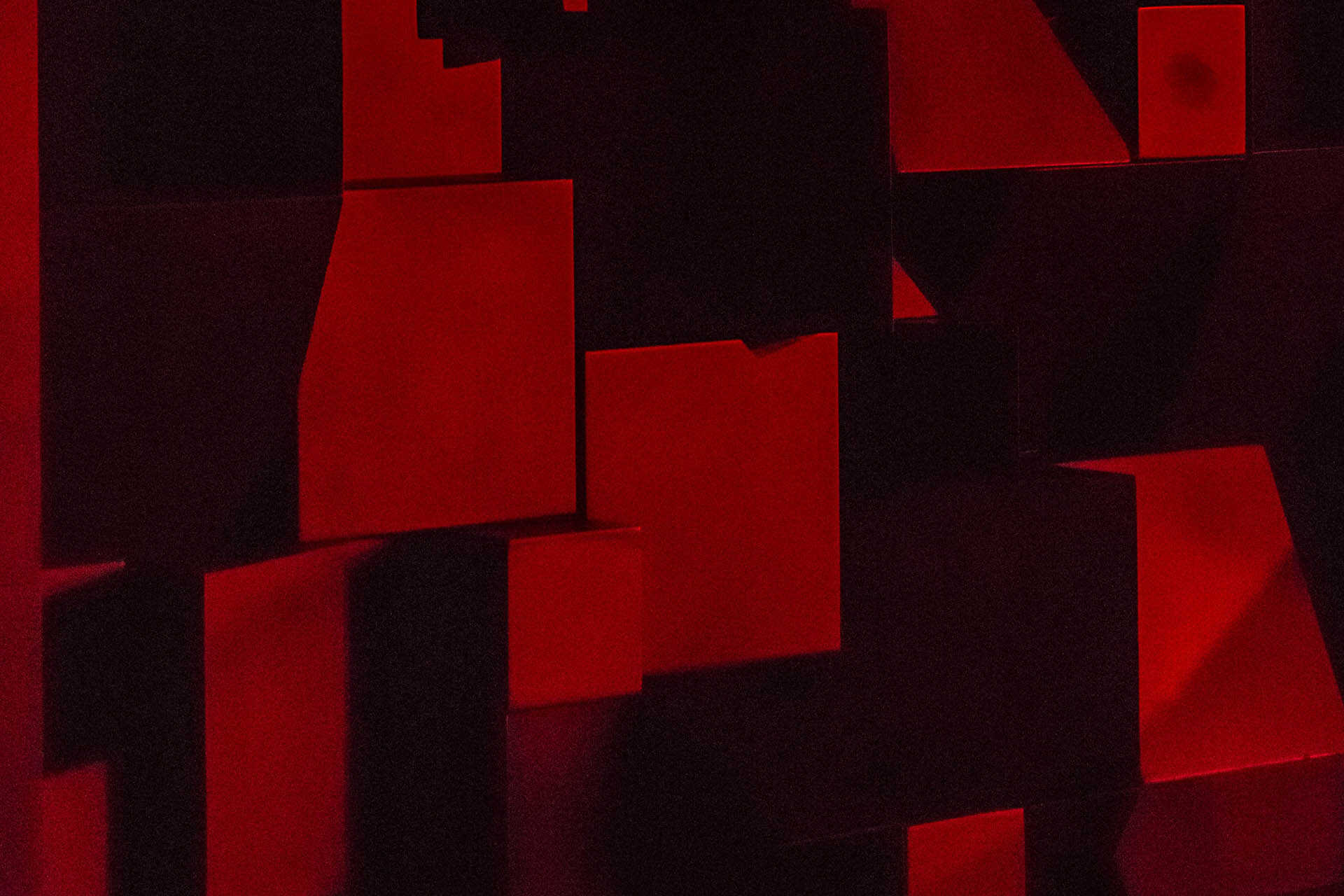 Sign up for email updates
Course structure
Duration: 1 to 3 years depending on options taken
You take two modules in each of the first two terms and a Creative Writing Dissertation in the third (90 ECTS), or two modules in each of the first three terms and Creative Writing Dissertation in the fourth (120 ECTS).
You are required to take at least one Creative Writing module in each term, choosing from Fiction (Paris) or Paris: Psychogeography in the autumn term and Paris Workshop or Paris: Portfolio in the spring. For the remaining modules you will choose from the range on offer in Paris. While in Paris, you are encouraged to attend readings and talks, and to organise your own writing workshops.
For further information about these modules, and the University of Kent, Paris, please see www.kent.ac.uk/paris/
Modules
The following modules are indicative of those offered on this programme. This list is based on the current curriculum and may change year to year in response to new curriculum developments and innovation. Most programmes will require you to study a combination of compulsory and optional modules. You may also have the option to take modules from other programmes so that you may customise your programme and explore other subject areas that interest you.
Optional modules
EN921 - Fiction (Paris) (30 credits)
EN899 – Paris: Portfolio (30 credits)
EN919 – Paris: Psychogeography (30 credits)
EN920 – Paris Workshop (30 credits)
Compulsory modules currently include
EN997 - Dissertation: Creative Writing (60 credits)
There is also an indicative list of modules you may be able to study in Paris.
Teaching
Teaching and assessment
You take a total of four modules, for which you will produce approximately 5,000 words each (or an equivalent number of poems or translations). In addition, you write a creative dissertation of about 12,000 words (or an equivalent number of poems or translations).
Programme aims
This programme aims to:
provide you with the opportunity to obtain a postgraduate qualification (MA) in one year, and to allow you, if required, a smooth transition to doctoral studies
give you the breadth of experience of studying creative writing modules in Paris.
extend and deepen your understanding of your own writing practice through coursework and research
enable you to develop an historical awareness of literary and creative writing traditions, particularly those that have been located in, or in some other way focussed on, Paris
develop your independent critical thinking and judgement
develop your independent creative thinking and practice
develop your knowledge and understanding of relevant aspects of contemporary Paris and the literary history of the city with a view to you incorporating some of these aspects into your own creative and critical writing
develop your understanding and critical appreciation of the expressive resources of language
enable you to make connections across your various modules and transfer knowledge between modules
provide you with teaching, workshops and other learning opportunities that are informed by current research and practice and that require you to engage with aspects of work and practice at the frontiers of knowledge.
Learning outcomes
Knowledge and understanding
You will gain knowledge and understanding of:
key texts from contemporary British, American, postcolonial and world literatures
the main aspects of literary techniques and theory in fiction, poetry, and/or hybrid forms, including point of view, form, style, voice, characterisation, structure and theme
key literary traditions and movements, both contemporary and historical
the cultural history of modern Paris, as reflected in art and literature
terminology used in literary criticism
terminology used in creative practice
the cultural and historical contexts in which literature is written, published and read
critical theory and its applications to both reading and writing
the study and creation of the 'text' and how this is influenced by cultural factors
inter- and multidisciplinary approaches to the advanced practice of creative and critical writing
research methods.
Intellectual skills
You develop intellectual skills in:
the application of the skills needed for advanced academic study and enquiry
the evaluation of your research findings
the ability to synthesise information from a number of sources in order to gain a coherent understanding of theory and/or practice
the ability to make discriminations and selections of relevant information from a wide source and large body of knowledge
exercise of problem-solving skills
communication of complex ideas in prose, poetry or both
adaptation skills: learn to work in different environments by adapting to the educational, cultural and professional environments of England and France, while adopting an interdisciplinary approach to literary and creative studies.
Subject-specific skills
You gain subject-specific skills in:
advanced creative writing skills in prose, poetry or both.
the ability to produce work with ambition, depth, intellectual structure, sophistication, scope, independence and importance
the ability to sustain a piece of creative work and make choices about form, content and style
an understanding of a 'whole' in creative practice (whether this is a novel, a collection of poems or short stories or some other advanced project)
the ability to present creative writing professionally, both orally and in writing, demonstrating an awareness and understanding of current practice
advanced understanding of literary themes
enhanced skills in the close critical analysis of literary and other texts
informed critical understanding of the variety of critical and theoretical approaches to the study of texts and source materials
an ability to articulate knowledge and understanding of texts, concepts and theories relating to advanced English or cultural studies
well-developed linguistic skills, including a grasp of standard critical terminology
appropriate scholarly practice in the presentation of formal written work
an understanding of how cultural norms and assumptions influence questions of judgement
knowledge of French and European culture and literature
knowledge of the cultural development of modern Paris, as expressed in literature, art and creative writing practice.
Transferable skills
You will gain the following transferable skills:
advanced skills in communication, in speech and writing
the ability to offer and receive constructive criticism
the capacity to argue a point of view, orally and in written form, with clarity, organisation and cogency
enhanced confidence in the efficient presentation of ideas
the ability to assimilate, organise and work with substantial quantities of complex information
competence in the planning and execution of coursework
the capacity for independent thought, reasoned judgement, and self-criticism
enhanced skills in collaborative intellectual and creative work
the ability to understand, interrogate and apply a variety of theoretical and/or creative positions and weigh the importance of alternative approaches
research skills, including scholarly information retrieval skills
IT: word-processing, the ability to access electronic data and the ability to work efficiently and effectively in an online learning environment
living and working in diverse cultural environments: You will participate and work in academic communities in Paris. You will thus develop cultural knowledge and understanding, flexibility, imagination, resourcefulness and tolerance.
Fees
January entry
The annual tuition fees for students starting this course in January 2023 can be found on the Student Finance page.
The 2023/24 annual tuition fees for this course are:
Creative Writing (90 ECTS) - MA at Paris
Home full-time

€15500

EU full-time

€15500

International full-time

€18750

Home part-time

€7750

EU part-time

€7750

International part-time

€9375
Creative Writing (120 ECTS) - MA at Paris
Home full-time

€21300

EU full-time

€21300

International full-time

€27100

Home part-time

€10650

EU part-time

€10650

International part-time

€13550
For details of when and how to pay fees and charges, please see our Student Finance Guide.
For students continuing on this programme fees will increase year on year by no more than RPI + 3% in each academic year of study except where regulated.* If you are uncertain about your fee status please contact information@kent.ac.uk.
Your fee status
The University will assess your fee status as part of the application process. If you are uncertain about your fee status you may wish to seek advice from UKCISA before applying.
Additional costs
General additional costs
Find out more about general additional costs that you may pay when studying at Kent.
Funding
Search our scholarships finder for possible funding opportunities. You may find it helpful to look at both:
Scholarships
We have a range of subject-specific awards and scholarships for academic, sporting and musical achievement.
Search scholarships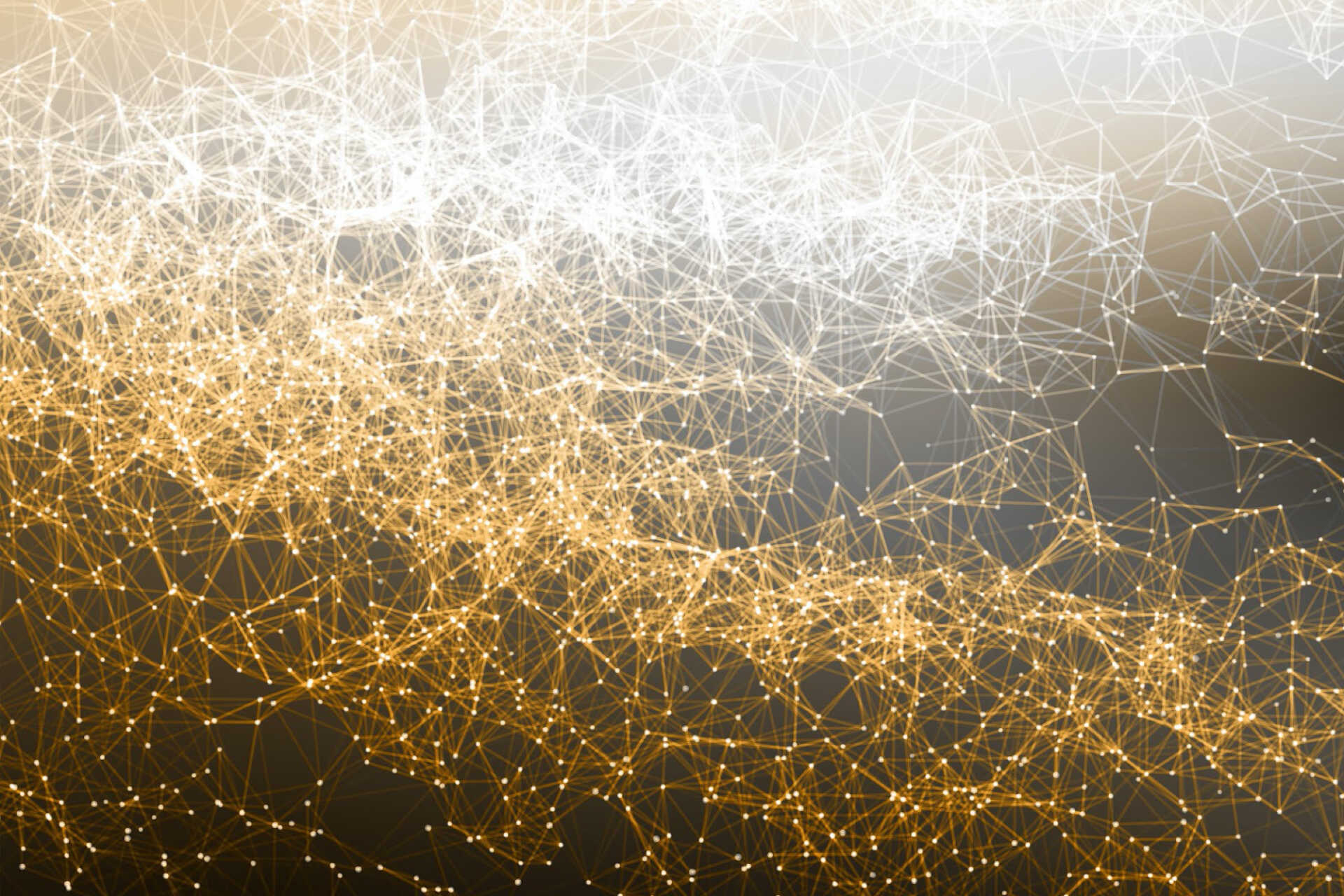 Independent rankings
In the Research Excellence Framework (REF) 2021, 100% of our English Language and Literature research was classified as 'world-leading' or 'internationally excellent' for impact and environment.
An impressive 100% of our research-active staff submitted to the REF and 93% of our research was judged to be 'world-leading' or 'internationally excellent'. Following the REF 2021, English Language and Literature at Kent was ranked in the top 20 in the UK in the Times Higher Education.
Research
Research areas
Research in the School of English comes roughly under the following areas. However, there is often a degree of overlap between groups, and individual staff have interests that range more widely.
Creative Writing
The Centre for Creative Writing is the focus for most practice-based research in the School. Staff organise a thriving series of events and run a research seminar for postgraduate students and staff to share ideas about fiction-writing. Established writers regularly come to read and discuss their work.
Eighteenth Century
The particular interests of the Centre for Studies in the Long Eighteenth Century converge around gender, class, nation, travel and empire, and the relationship between print and material culture. Staff in the Centre pursue cutting-edge approaches to the field and share a commitment to interdisciplinary methodologies.
The Centre regularly hosts visiting speakers as part of the School of English research seminar programme, and hosts day symposia, workshops and international conferences.
Nineteenth Century
The recently established Centre for Victorian Literature and Culture provides a stimulating and distinctive research environment for staff and students through seminars, conferences and collaborative research projects. The MA in Dickens and Victorian Culture is the only MA of its kind in the UK, and both the MA and the Centre places a particular emphasis on Victorian literature and culture associated with Kent and the south-east.
American Literature
Research in north American literature is conducted partly through the Faculty-based Centre for American Studies, which also facilitates co-operation with modern US historians. Staff research interests include 20th-century American literature, especially poetry, Native American writing, modernism, and cultural history.
Medieval and Early Modern
The Faculty-based Canterbury Centre for Medieval and Early Modern Studies has a distinctive brand of interdisciplinarity, strong links with local archives and archaeological trusts, and provides a vibrant forum for investigating the relationships between literary and non-literary modes of writing in its weekly research seminar.
Modern Poetry
The Centre for Modern Poetry is a leading centre for research and publication in its field, and participates in both critical and creative research. Staff regularly host visiting speakers and writers, participate in national and international research networks, and organise graduate research seminars and public poetry readings.
Postcolonial
Established in 1994, the Centre for Colonial and Postcolonial Research has acquired an international reputation for excellence in research. It has an outstanding track record in publication, organises frequent international conferences, and regularly hosts leading postcolonial writers and critics. It also hosts a visiting writer from India every year in association with the Charles Wallace Trust.
Careers
Many career paths can benefit from the writing and analytical skills that you develop as a postgraduate student in the School of English. Our students have gone on to work in academia, journalism, broadcasting and media, publishing, writing and teaching; as well as more general areas such as banking, marketing analysis and project management.
Study support
Postgraduate resources
In Paris, you are encouraged to make full use of the city's cultural resources and to integrate that experience into your studies. The Louvre, Centre Pompidou, Musée d'Orsay, Musée d'Arte Moderne, Grand Palais and other world-class museums and exhibition spaces are on your doorstep.
In addition, you benefit from borrowing rights at the libraries of the University of Paris VII, which have viewing facilities and holdings of films, books and periodicals in English. Other Paris libraries with extensive relevant holdings include the French National Library, the Centre Georges Pompidou Public Library and the American Library in Paris, to which you are given access and a guided visit.
Dynamic publishing culture
Staff publish regularly and widely in journals, conference proceedings and books. They also edit several periodicals including: Angelaki: Journal of the Theoretical Humanities; The Cambridge Bibliography of English Literature: 600-1500; The Dickensian; Literature Compass; Oxford Literary Review; Theatre Notebook and Wasafiri.
Global Skills Award
All students registered for a taught Master's programme are eligible to apply for a place on our Global Skills Award Programme. The programme is designed to broaden your understanding of global issues and current affairs as well as to develop personal skills which will enhance your employability.
Apply now
Learn more about the application process or begin your application by clicking on a link below.
You will be able to choose your preferred year of entry once you have started your application. You can also save and return to your application at any time.
Apply for entry to:
Contact us
United Kingdom/EU enquiries
MA at Paris
MA at Paris
MA at Paris
Admissions enquiries
T: +44 (0)1227 768896

Subject enquiries
T: +44 (0)1227 823054