Developmental Psychology - MSc
Postgraduate Open Day
Join us at the Medway campus on Saturday 24 June or the Canterbury campus on Saturday 1 July. Meet our staff and students, find out more about our Master's and PhDs, and experience our stunning locations for yourself.
To understand any psychological phenomenon fully you must first understand how it develops. Study the Developmental Psychology MSc at Kent to explore the psychological processes that affect the social, emotional and cognitive development of a person during their lifetime.

Overview
Our Master's gives you a deep understanding of the advanced methods, analytical techniques, and theoretical and practical approaches to developmental psychology and developmental psychopathology. It provides a clear pathway to a career or postgraduate research in this fascinating field and the opportunity to help people of all ages in a range of settings.
Reasons to study Developmental Psychology at Kent
Opportunity to run studies from the Kent Child Development Unit (KCDU), a resource including child-friendly lab space and a register of 5,000 potential child participants. Other facilities include eye trackers, virtual reality and brain stimulation labs.

Psychology at Kent was ranked 5th for research intensity in The Complete University Guide 2022. The Developmental Psychology Group has excellent links with the wider community and explores a range of questions including how online linking was received in the COVID-19 pandemic. You can also watch their Gender stereotype training videos.
Teaching by academics and professionals such as educational psychologists, clinical psychologists, child therapists, and speech and language therapists.
Join the supportive and welcoming community on our Canterbury campus, with access to the world-class resources of our Templeman Library.
Support from the Graduate and Researcher College as well as the School of Psychology. You are joining a strong intellectual and social community.
What you'll learn
We draw on the strengths of our academic staff and researchers working in the field of developmental psychology. Their expertise includes language development, representational ability and early social-cognitive understanding of others, singing, infant face processing, the development of prejudice and social exclusion, and developmental psychopathology.

Entry requirements
A Bachelor's or Master's degree with:
a. Adequate level of academic achievement
A first or second class honours degree in a relevant subject or equivalent.
All applications are considered on an individual basis and additional qualifications, professional qualifications and relevant experience may also be taken into account when considering applications.
b. Statistics and research methods training in the social sciences
This programme includes a one-year statistics sequence which you must normally pass in order to receive your award. The teaching assumes that you are familiar with the following topics:
Means and standard deviations
Distributions, hypothesis testing and statistical significance
t-tests
Correlation coefficients
Variables and measurement
Therefore, your existing degree transcript should note that you have taken and passed a minimum of one term each in statistics and social science research methods courses (or two terms of a joint statistics and research methods course). A British Psychological Society-accredited degree will likely meet this requirement. Applicants with other degrees may be asked to provide additional evidence of training in statistics.
All applicants are considered on an individual basis and additional qualifications, professional qualifications and relevant experience may also be taken into account when considering applications.
International students
Please see our International Student website for entry requirements by country and other relevant information. Due to visa restrictions, students who require a student visa to study cannot study part-time unless undertaking a distance or blended-learning programme with no on-campus provision.
English language entry requirements
The University requires all non-native speakers of English to reach a minimum standard of proficiency in written and spoken English before beginning a postgraduate degree. Certain subjects require a higher level.
For detailed information see our English language requirements web pages.
Need help with English?
Please note that if you are required to meet an English language condition, we offer a number of pre-sessional courses in English for Academic Purposes through Kent International Pathways.
Form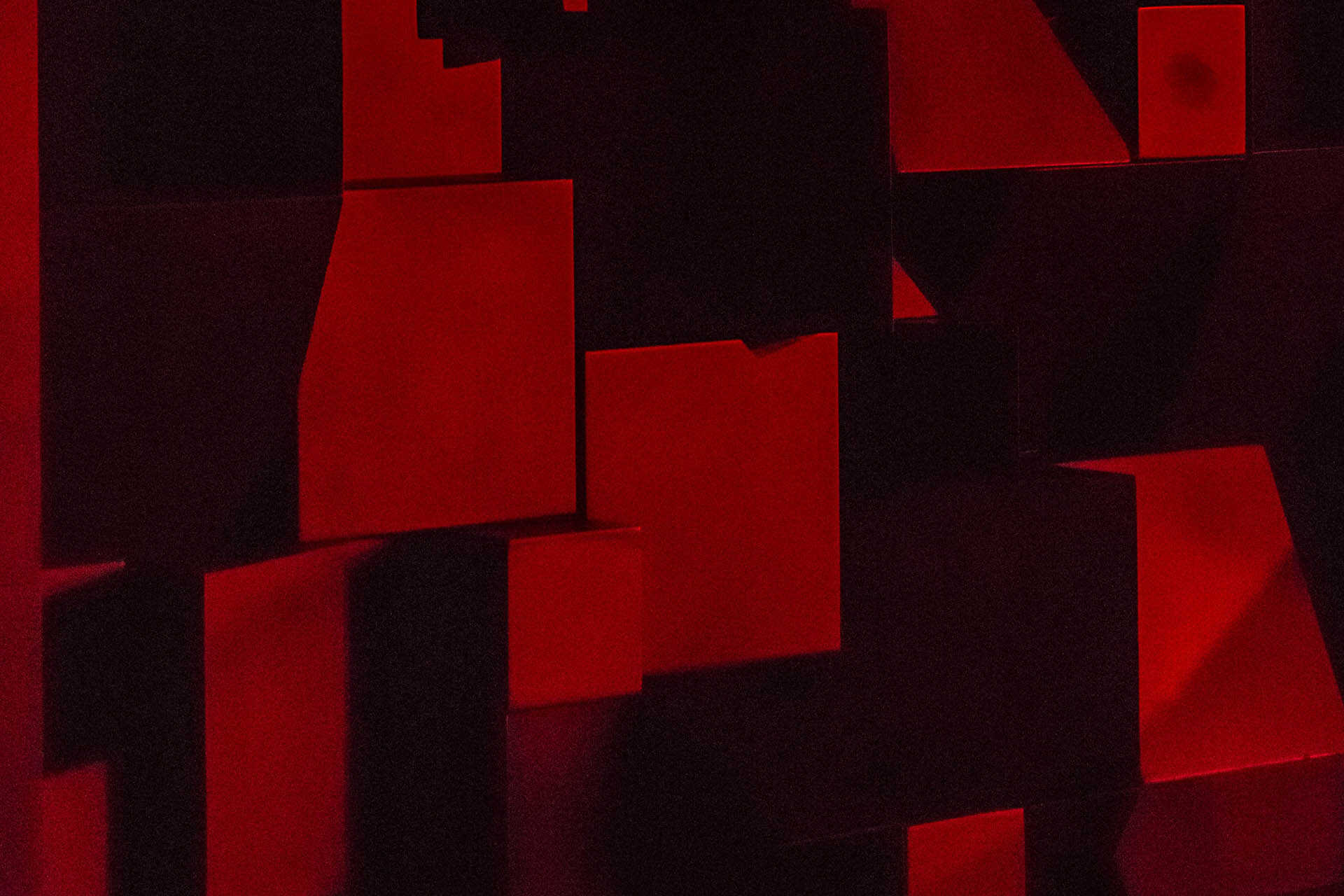 Sign up for email updates
Course structure
Duration: One year full-time, two years part-time
We provide you with specialised knowledge of a range of theoretical and practical approaches to developmental psychology and developmental psychopathology, including an understanding of how research in developmental psychology can inform policy and practice across educational, health, forensic and clinical professional practice (eg research on language and reading development, social and emotional development).
Modules
The modules below are indicative of those offered on this programme. This list is based on the current curriculum and may change year to year in response to new curriculum developments and innovation.
Compulsory modules currently include
Optional modules may include
Compulsory modules currently include
All students undertake a supervised empirical research project relevant to their chosen MSc programme, and submit it as a typed dissertation of approximately 8,000 words.
For Cognitive Psychology/Neuropsychology, Developmental Psychology, and Social Psychology MSc-T dissertations, the project should be grounded in the area of psychology.
For Organisational and Business Psychology dissertations, the project should include an examination of an identifiable organisational or business issue or problem within the context of relevant psychological theory, such as social, organisational or business psychology.
For Political Psychology dissertations, the project should be grounded in the area of psychology or political science and informed by the other discipline.
The aim of the dissertation is to test the student's ability to plan, execute, analyse, and report a piece of independent research in the relevant setting. The dissertation requires detailed theoretical knowledge of the relevant discipline (or disciplines), an appreciation of the ways in which that knowledge has been applied in previous research and practice, and the methodological and statistical skills to set up a scientific investigation. Supervision is provided by the principal teaching staff and by other appropriate staff with research interests in a student's chosen area. Students are advised to read the School's Ethics pages for information on submitting applications for ethical approval to the School and to relevant outside bodies.
Teaching
Teaching and assessment
The programme includes lecture, workshop, and seminar-based teaching, as well as practical demonstrations of modern methods for studying child development (eg behavioural techniques, eye-tracking, electroencephalography), and an individually supervised empirical research project. Assessment is mainly by coursework assignment (4000-6000-word essays), examination (for the Advanced Statistics and Methodology, and the Advanced Topics in Developmental Psychopathology modules only), plus the dissertation.
Programme aims
This programme aims to:
foster your intellectual development by providing you with specialised knowledge of a range of theoretical approaches to developmental psychology and statistical and methodological expertise in order that you should be well equipped to make your own original contribution to psychological knowledge
provide teaching that is informed by current research and scholarship and that requires you to engage with aspects of work at the frontiers of knowledge
help you to develop research skills and transferable skills in preparation for entering academic or other careers as practicing professional psychologists
satisfy the academic requirements of the knowledge base specified by the British Psychological Society
enable you to manage your own learning and to carry out independent research
help you to develop general critical, analytic and problem-solving skills that can be applied in a wide range of settings.
Learning outcomes
Knowledge and understanding
You will gain knowledge and understanding of:
a range of general, historical, theoretical and philosophical issues underlying the discipline of developmental psychology
the major analytic techniques and research methodologies employed by developmental psychologists
specialist knowledge and systematic understanding of the key issues in developmental psychology.
Intellectual skills
You develop intellectual skills in:
the ability to critically reflect on key themes
the ability to produce sustained work
discussion skills
written analysis and interpretation of relevant material
a critical awareness of both cognitive and neuropsychological approaches to the nature of mind/body.
Subject-specific skills
You gain subject-specific skills in:
how to identify, locate and use material available in the library and online resources
the major analytic techniques employed by developmental psychologists
how to evaluate and select appropriate methods for researching questions in developmental psychology.
Transferable skills
You will gain the following transferable skills:
numeracy: the ability to analyse data and make sense of statistical materials, integrate numerical and non-numerical information, understand the limits and potentialities of arguments based on quantitative information.
communication: the ability to organise information clearly, write coherently and concisely about your chosen research area and other areas of developmental psychology, and give oral presentations about your work.
working with others: the ability to review the work of others, work co-operatively in groups, understand ethical principles and the procedures for gaining ethics approval for research
improving your own learning: the ability to explore your personal strengths and weaknesses, develop the skills of time management, review the student-staff relationship, develop specialist learning skills, develop autonomy in learning
information technology: use computers for data analysis, word processing, graphical display of data for analysis and presentation, bibliographical research, documentation and email
problem-solving: the ability to identify and define problems, explore alternative solutions and discriminate between them
teaching and learning: we will provide lecture workshops on computing, drop-in computing surgeries, training in making oral presentations of research material, lecture-seminars on writing critical reviews of literature, carrying out literature searches, lecture-workshops on career development, media training and training in the dissemination of research findings.
you will also sit computing tests and unseen examinations and write coursework essays.
Fees
The 2023/24 annual tuition fees for this course are:
Home full-time

£9500

EU full-time

£14500

International full-time

£19300

Home part-time

£4750

EU part-time

£7250

International part-time

£9650
For details of when and how to pay fees and charges, please see our Student Finance Guide.
For students continuing on this programme fees will increase year on year by no more than RPI + 3% in each academic year of study except where regulated.* If you are uncertain about your fee status please contact information@kent.ac.uk.
Your fee status
The University will assess your fee status as part of the application process. If you are uncertain about your fee status you may wish to seek advice from UKCISA before applying.
Additional costs
General additional costs
Find out more about general additional costs that you may pay when studying at Kent.
Funding
Search our scholarships finder for possible funding opportunities. You may find it helpful to look at both:
Scholarships
We have a range of subject-specific awards and scholarships for academic, sporting and musical achievement.
Search scholarships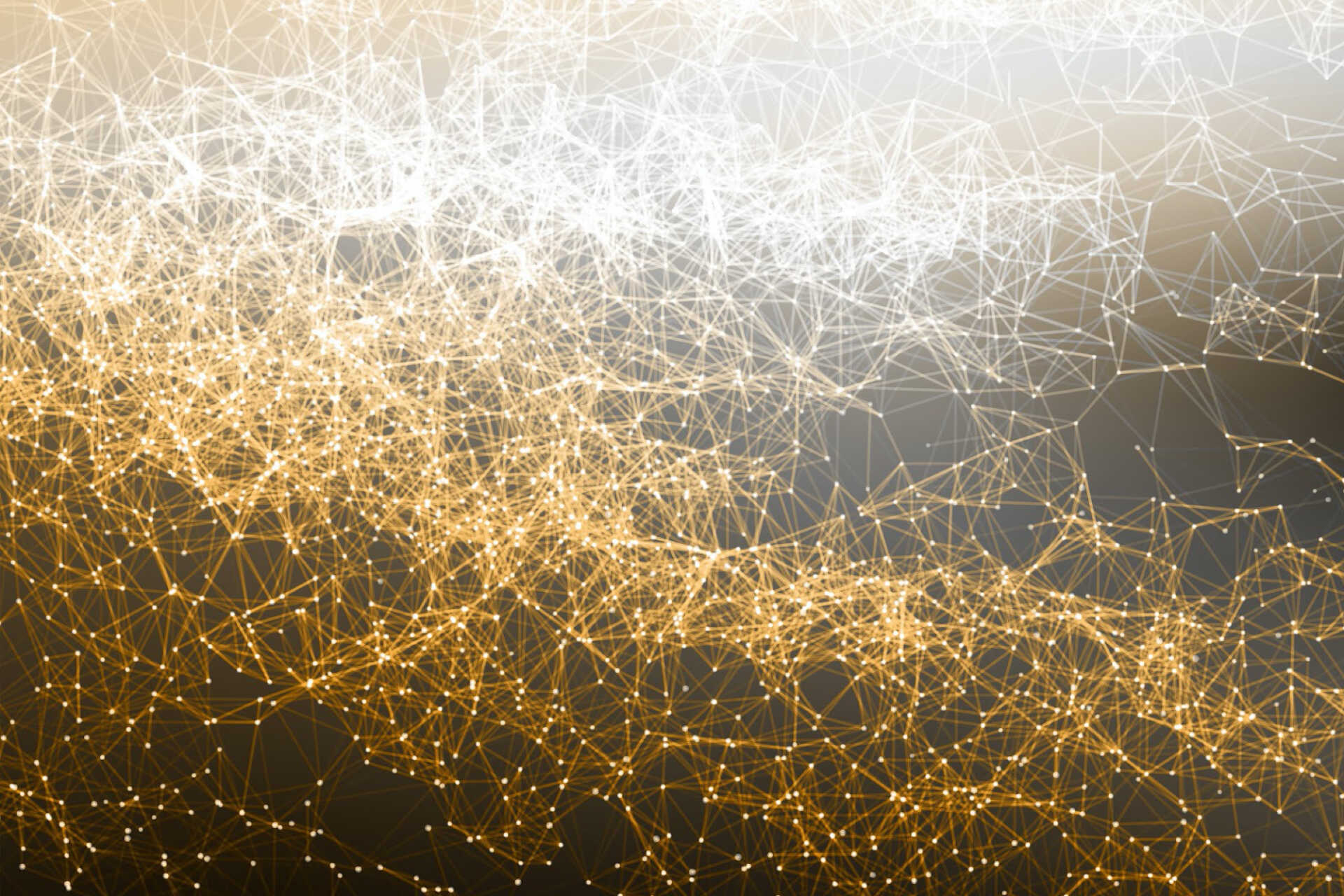 Independent rankings
In the Research Excellence Framework (REF) 2021, over 80% of our Psychology research was classified as 'world-leading' or 'internationally excellent' for environment and publications.
Following the REF 2021, Psychology at Kent was ranked in the Top 50 in the world and 6th in the UK in the Times Higher Education.
Research
Research areas
Research themes
The School of Psychology is highly regarded as a leading European centre for postgraduate research, with an international reputation for excellence in social psychology (including group processes and intergroup relations); cognition and neuroscience; developmental psychology; and forensic psychology. We have staff who can supervise research degrees in all of these areas. The research environment is designed to sustain a strong, vibrant research culture, encourage collaboration, and unite staff and students with shared research interests. Our themes ensure critical mass and create a highly energetic and stimulating intellectual climate.
Research activity is supported by:
centrally co-ordinated provision and use of laboratories and technical support
selection of speakers for our weekly departmental research colloquia
weekly research meetings within each theme
developing, reporting and analysing research, and hosting our many visiting scholars
several monthly small meeting series on specific areas of cross-cutting research (such as forensic, social development, emotion, social cognition and health).
Developmental Psychology
Much of the research conducted by members of the Developmental Psychology group is conducted with neurotypical infants, children, and adolescents. However, we also take a lifespan approach to the study of development and conduct research with older adults. Moreover, a key focus of our research is on neuro-developmental disorders. Central research topics include:
Social development
Developmental group members are particularly interested in the expression and control of ethnic and gender prejudice, social ostracism and inclusion, conversational norms and group identity in children. We also conduct research on social aspects of older adulthood, in particular self-stereotyping and prejudice against elderly people.
Cognitive development
Cognitive development is a major focus of many of our developmental psychologists. In particular, members of the Developmental Psychology group actively research topics such as the development of social cognition and theory of mind, language, information and sensory processing, and conversation and pragmatic skills.
Forensic research
Our developmental research also focuses on adolescence, as well as infancy, childhood and older adulthood. In particular, we are interested in the emergence of gang activity and antisocial behaviour during this period of development.
Developmental psychopathology
We also conduct cutting-edge research into neuro-developmental disorders, such as autism and language impairment, with a view to understanding the nature and basis of, and best ways to treat, these disorders.
Social Psychology
Much of our social psychology research is co-ordinated through the Centre for the Study of Group Processes (CSGP), the largest research group in this area in Europe. CSGP attracts a stream of major international social psychology researchers, who are officially affiliated to it and visit regularly to work with our staff. The Social Psychology group also includes the co-editor of Group Processes and Intergroup Relations (Abrams).
Social psychology research at Kent is funded by a variety of British and international sources, currently and recently including ESRC, British Academy, Leverhulme, Age Concern, European Commission, European Science Foundation, Home Office, Equality and Human Rights Commission, Nuffield, and Joseph Rowntree Foundation, as well as government departments such as the Department for Communities and Local Government and the Department for Work and Pensions.
The Social Psychology group includes the following themes:
Prejudice, intergroup contact and social categorisation
This research is carried out in our social psychology laboratories, at schools and in business organisations. For example, research within this topic focuses on questions such as: how contact between members of different social groups is represented psychologically, how intergroup contact affects prejudice, when outgroups are seen as less human, when and why children show prejudice, and why organisational mergers sometimes fail.
Social inequality and cohesion
Research on this topic combines theory-driven research and engagement with policy. It is conducted in real-life settings such as the workplace, and involves national and international surveys. For example, the research focuses on the well-being of elderly people in Britain, work participation and motherhood, and discrimination against different groups in society.
Group dynamics and social influence
Laboratory studies and community-based research are conducted on this topic. For example, research focuses on co-operation in small groups, group decision-making, perception and influence of leaders, social communication and language, subjective group dynamics in adults and children, the dynamics of prison gang activity, and the impact of alcohol on group processes.
Personality and social motivation
Much of this research is carried out in laboratories, through surveys and in clinical or other applied settings. For example, research has examined aggression, the adaptive functions of perfectionism, and consequences of mortality salience.
Cognition and Neuroscience
Research under this theme has an international reputation in the topic areas of Visual Cognition, Attention and Memory, and Language and Communication.
Visual cognition, attention and memory
Research on this topic focuses primarily on the role of vision and visual perception in human performance. The fundamental aim of this work is to identify the cognitive processes and neurological mechanisms underlying various visual tasks. Studies involving neurologically healthy volunteers examine issues such as face recognition and identification, eyewitness testimony, person detection, emotion processing, episodic memory and pattern and motion recognition.
Language and communication
Research in this group examines various aspects of semantic, pragmatic and syntactic understanding. Research questions on healthy populations include the role of executive functions in successful language use and communication, how language influences attentional processes and perspective taking, anomaly detection, and the effect of interruptions on reading. Work on developmental populations examines issues such as how children learn to understand and produce sentences in their own language, and how they learn conversational conventions and self-repair. Research also examines developmental disorders of communication, including autism spectrum disorders and dyslexia. This research group has links with researchers in the School of European Culture and Languages, as part of the Centre for Language and Linguistic Studies.
Forensic Psychology
Forensic Psychology research at Kent and all forensic-related teaching operates through our newly constituted Centre of Research and Education in Forensic Psychology (CORE-FP). Current research is focused on bullying in prisons, prison gang behaviour, jury decision-making, child sexual offending, rape, rape proclivity, female sexual offending, theories of offender rehabilitation, firesetting, sexual harassment, violence, aggression and alcohol, and the infrahumanisation of offenders. Other areas of research include social cognition, social and moral emotion, and group process theory, all of which are applied to the study of offending behaviour or court process issues.
Forensic psychology research at Kent is funded by various national and international sources, which include: The British Academy, Economic and Social Research Council, Home Office, Leverhulme, Ministry of Justice and the Nuffield Foundation.
Research may be carried out with staff or offenders/ex-offenders in a variety of settings, including prisons, youth offender institutions, secure mental health units and probation offices. Alternatively, research may take place with students or members of the community in our newly equipped laboratories.
Research centres
The School of Psychology currently includes two formally constituted research centres, representing areas of concentration and excellence in research.
Centre for the Study of Group Processes
The Centre for the Study of Group Processes (CSGP) was set up in 1990 to consolidate the School's excellent international reputation for social psychological research into group processes and intergroup relations. CSGP is now a thriving international research community, including 15 full-time academic staff and a large number of research fellows and PhD students. The Centre also attracts a stream of major international group researchers, who are officially affiliated to it and visit regularly to work with our staff. The Centre also edits an international journal, Group Processes and Intergroup Relations.
Centre of Research and Education in Forensic Psychology
The main aim of the Centre of Research and Education in Forensic Psychology is to conduct high-impact psychological research to further understand key forensic issues of social significance, and to lead to cutting-edge teaching and research opportunities for postgraduate students. Forensic psychology is an extremely popular and rapidly developing branch of psychology that seeks to understand the psychological processes underlying offending behaviour (including group processes), the reduction and supervision of offending behaviour (ie rehabilitation, treatment and management of community risk), victim responses to offending, the mechanisms underlying the criminal justice system more generally (ie jury decision-making and the courts), and attitudes to offenders and offender reintegration in society.
Careers
Our Developmental Psychology MSc graduates commonly go into the fields of health, teaching or further education. Many of our graduates take up roles as assistant psychologists in the NHS with a view to becoming a professional clinical psychologist, or pursue doctoral study and academic careers at higher education institutions. Because the MSc Developmental Psychology programme is taught by academics and professionals, it offers students wide opportunities to pursue a variety of careers.
The programmes we offer help you to develop general critical, analytic, and problem-solving skills that can be applied in a wide range of settings. For example, last year's graduates have taken up full-time salaried/funded positions as assistant psychologists, as PhD trainees, as healthcare advisers/workers in the private sector and in Childhood and Adolescent Mental Health Services, and as specialist charity workers.
Professional recognition
All of our taught Master's (MSc) programmes have been recognised by the UK Economic and Social Research Council (ESRC) as meeting the nationally recognised criteria for preparation training for PhD research.
Study support
Postgraduate resources
The School has excellent facilities for both laboratory and field research, including advanced laboratory and teaching facilities. Resources include:
the Kent Child Development Unit (including a database of children who participate in developmental research) and research team focusing on how children learn about their world, about other people and about the language they hear around them
a social cognition laboratory
three fully equipped colour video laboratories for face-to-face group research, together with ten satellite laboratories connected via remote-control CCTV and two-way audio links
58 research laboratories, all containing networked computers
a further 80 PCs available exclusively to Psychology students, including a designated MSc computer-networked room providing full email and internet access
shared offices and a personal, networked computer for research students
a full range of computer-based experiment generators and productivity software installed on all the School's systems
an upgraded laboratory suite with equipment for digital sound and vision recording
four Brain Vision EEG labs (including one for simultaneous TMS & EEG, and one portable EEG system)
two trans-cranial direct current electrical stimulators (GVS, Magstim)
Neuroconn tDCS/tACS electrical stimulator with facilities for simultaneous EEG
Transcranial Magnetic Stimulation (TMS) PowerMAG Research 100 High Frequency Stimulator
two Tobii eye-trackers (Tobii X120 & Tobii T60 XL portable
one Arrington eye-tracker
a suite equipped with Bio-Pac recorders to allow for a range of physiological measures to be taken during stressful and other tasks
specialist laboratories equipped for face processing and vision research
CRS ColorCal II Colorimeter/Photometer
CRS Audiofile for synchronized audio-visual presentation
numerous PC and Mac labs to run behavioural experiments
Mirror Stereoscopes for dichoptic presentation and stereo vision research
immersive virtual reality lab (including integrated eye-tracker).
Dynamic publishing culture
Staff publish regularly and widely in journals, conference proceedings and books. Among others, they have recently contributed to: Psychological Bulletin; Science; Journal of Child Psychology and Psychiatry; Journal of Experimental Social Psychology; Journal of Personality and Social Psychology; Child Development. Details of recently published books can be found within the staff research interests.
Global Skills Award
All students registered for a taught Master's programme are eligible to apply for a place on our Global Skills Award Programme. The programme is designed to broaden your understanding of global issues and current affairs as well as to develop personal skills which will enhance your employability.
Apply now
Learn more about the application process or begin your application by clicking on a link below.
You will be able to choose your preferred year of entry once you have started your application. You can also save and return to your application at any time.
Apply for entry to:
Contact us
United Kingdom/EU enquiries
MSc at Canterbury
Admissions enquiries
T: +44 (0)1227 768896

Subject enquiries
For further information please contact the Programme Director, Dr David Kelly
E: Dr David Kelly
For informal enquiries please contact HSS Admissions
E: hssadmissions@kent.ac.uk