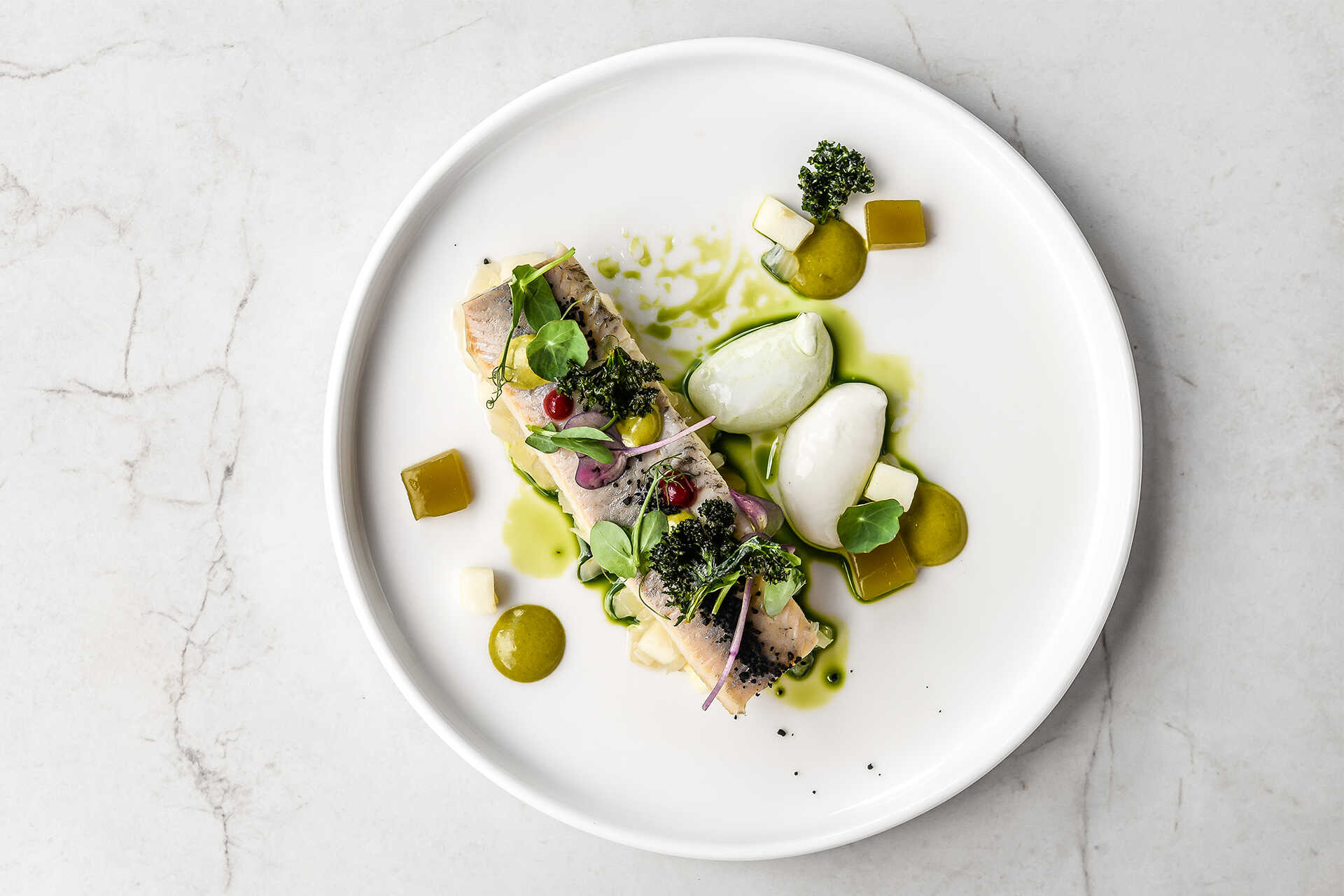 Entertain guests, impress clients, and celebrate with friends at Kent's very own fine dining restaurant.
Within Darwin College is the Beagle, Kent's very own fine dining restaurant.

A place of enjoyment and relaxation, the Beagle serves modern British and European dishes, with a focus on locally sourced ingredients, quality meat, fresh seafood, and seasonal produce.
Everything is freshly prepared to your order by our highly skilled in-house chefs, and we'll happily cater for most dietary requirements with advance notice.
The Beagle is ideal for those who wish to enjoy a fine dining experience in a private setting. Whether you are celebrating a birthday, retirement, engagement or anniversary, the Beagle is perfectly poised for memorable moments with colleagues, family, and friends.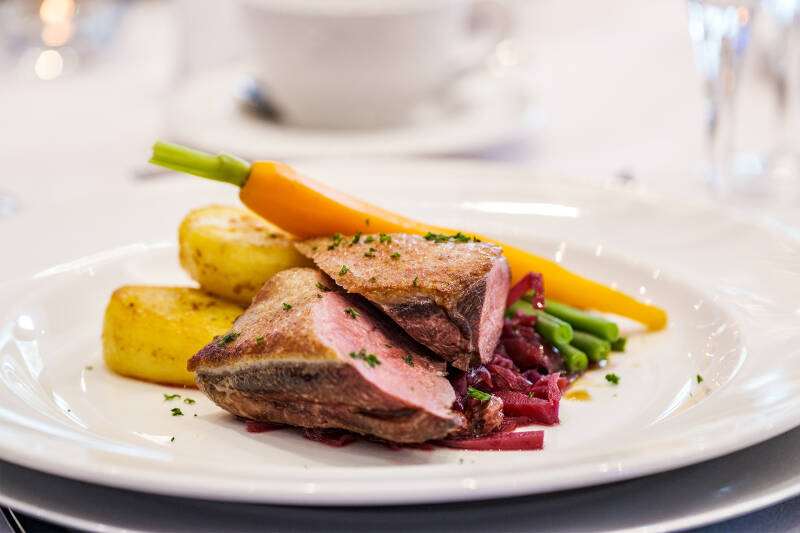 Private dining at the Beagle is an exclusive experience available to groups of between 12 and 22 guests.

Enjoy special access and a dedicated service team who will deliver the delicious menus created by our talented chefs.
This intimate dining space can also be customised and decorated to suit your occasion, for a truly unforgettable event.

Check availability and book a table:

E: conferences@kent.ac.uk
T: +44 (0)1227 828000 (internal 8000)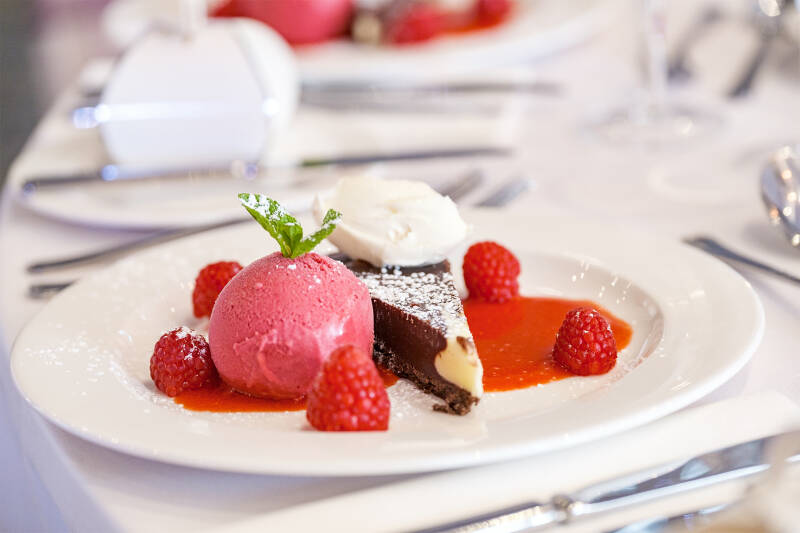 The mark of a good event is that you do not notice the service, allowing conversation and interaction to continue uninterrupted. To that end your team were invincible and could teach some high-end restaurants a thing or two!