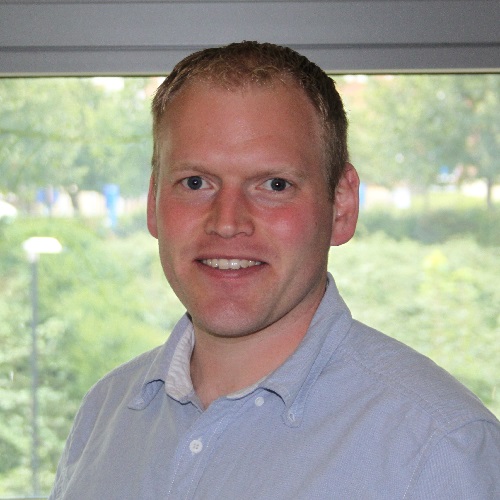 Dr John Dickinson
Head of the Exercise Respiratory Clinic
Reader
About
John was awarded a 1st class BSc in Sports Science from the University of Wales, Bangor in 2002. In January 2003 he began working as a research assistant at the Olympic Medical Institute, Northwick Park Hospital, where he started his PhD research into the prevalence, diagnosis and treatment of exercise induced asthma in elite athletes. In May 2004 John was appointed as a Research Physiologist for the English Institute of Sport, where he continued to investigate respiratory problems in elite athletes. During this time John was the first researcher to screen the entire Team GB squad for exercise induced asthma prior to the 2004 Athens Summer Olympic Games, 2006 Vancouver Winter Olympic Games and the 2008 Beijing Summer Olympic Games. John was awarded his PhD from Brunel University in March 2006. He has been a BASES accredited Sport and Exercise Physiologist since 2006.

In 2007 John decided to take a research break and worked as an Acquisitions Editor for Human Kinetics, where he commissioned 30 Sports Science and Sports Medicine books. During this time John was also an honorary research fellow at Leeds Metropolitan University where he continued to test elite athletes for respiratory problems. From 2008, John has been an UK Sport advisor for asthma diagnosis in elite athletes.

In January 2010, John was appointed a Post Doctorial Research Fellow, at the Research Institute for Sport and Exercise. In this role John is leading a WADA funded research project investigating the pharmokinetic and performance enhancing effects of salbutamol in athletes.

In August 2012, John joined the School of Sport and Exercise Science at the University of Kent as a Lecturer. He is now a Reader within the School of Sport and Exercise Science. Not only does he teach on various modules he is also the Chair of the Staff Student Liaison Committee, the Lead for Outreach work within schools in Kent and Europe and the Head of our Exercise and Respiratory Clinic which provides consultancy services to athletes with exercise respiratory issues. Through this clinic he has supported Olympic and Professional athletes as well as recreational athletes. In the build up to the 2016 Olympic Games the Respiratory Clinic provide respiratory support to Team GB athletes that were involved with 26% of the gold medals, 35% of the silver and 18% of the bronze medals won at the Olympic Games. In 2016 he also worked with squads of elite football teams from Arsenal FC, Hull City FC, Brentford FC and Gillingham FC. 

John current research investigates 1) how to diagnose and treat exercise-related respiratory issues, 2) ergogenic action of asthma medication in athletes with and 3) novel methods to measure respiratory mechanics during exercise. He has recently obtained funding from the World Anti-Doping Agency, Asthma UK an A2 Milk to support his research.
Research interests
John's main area of research focuses on respiratory problems in athletes. He has over 10 years' experience of investigating issues such as asthma and dysfunctional breathing in athletes. The population groups he has investigated include British Olympic athletes, Premier League Football Players, Premiership Rugby Union Players and Super League Rugby Union Players.

John has published extensively in the area of exercise induced asthma and has given key note presentation nationally and internationally on the subject. Dr. Dickinsons's work has been cited in contemporary consensus statements examining asthma in athletes (Fitch et al. J Allergy Clin Immunol 2008;122:254-260; Carlsen et al. Allergy 2008 ;63:387-403; Anderson et al. Eur Respir Mon, 2005 ;33 :48-66).

John has received funding from the World Anti-Doping Agency (WADA) to investigate the ergogenic and pharmokinetic properties of inhaled β2-Agonists (asthma medication). The funding from WADA has includes four successful grant applications which have totalled in access of $600,000. John has been co-investigator on three of these grants and principle investigator on the most recent grant awarded (2013). 
Last updated