Supportive student environment
The School provides a welcoming environment. Our lecturers are keen to listen and offer advice, working with you to ensure you reach your full potential. Our students are a motivated and ambitious group who enjoy working together and supporting each other.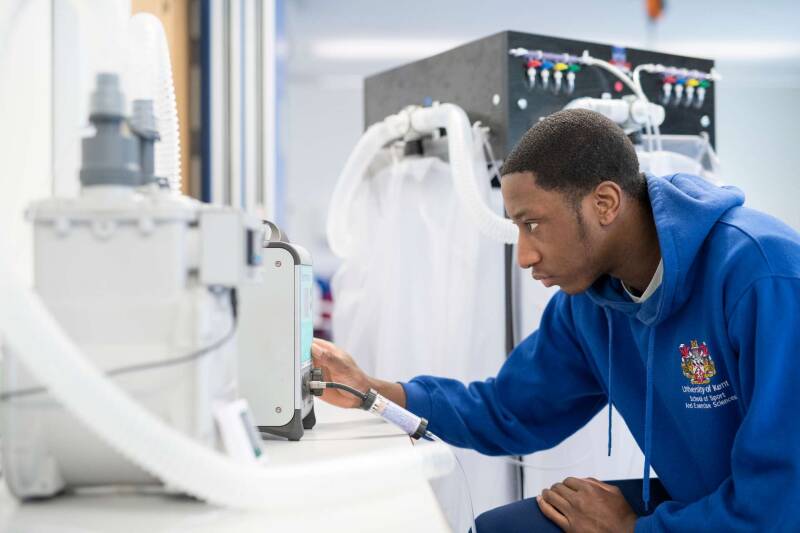 Our vision
The School of Sport and Exercise Sciences is passionate about sport and the science behind it. From the outset, the range of our research has been broad. We work with elite athletes and international sports bodies but also focus on the rehabilitation of cardiac and stroke patients and work with people with Parkinson's. This breadth of research creates a dynamic environment and gives you the opportunity to focus on areas of interest to you.

Our ongoing investment in state-of-the-art facilities leads to innovative teaching opportunities and helps us to push the boundaries with our research. Most importantly it means you gain experience in using the latest equipment, which prepares you for work in the industry or further study.
The School has also developed very close links with our local community, which has led to many of our students volunteering with local groups, improving the health and fitness of local people.
Inspirational teaching
Our teaching is informed by the latest research, which means your learning is supported by the most up-to-date findings in the field. Our lecturers ensure that theory is underpinned by excellent practical skills, so that you develop the applied skills valued by employers.

We use a range of teaching methods from traditional lectures and laboratory classes to clinic work. Our innovative approach includes professional placements and problem-based learning which, with support and encouragement from staff, allow you to assess real-life situations and devise your own solutions.
Research excellence
Our lecturers are some of the most influential thinkers in the field, involved in exciting research projects with organisations such as UEFA, the World Anti-Doping Agency, the Ministry of Defence and the NHS. Their research is embedded within all our degree programmes, meaning you learn first-hand from those who are extending the boundaries of sports science and sport management. We have three research groups: the Endurance Research Group, the Sports Therapy, Physical Activity and Health Research Group and the Sports Legacies and Society Research Group.

State-of-the-art facilities
At Kent, you have access to the most up-to-date resources and can gain hands-on experience in our laboratories and sports clinics.
Student-led sports clinics
Our clinics provide a fantastic opportunity for you to put what you have learnt into practice. Under supervision, you use the latest methods and equipment to help clients recover health and fitness. You gain invaluable practical experience and confidence in your ability to work with clients at all levels of fitness.

Professional accreditation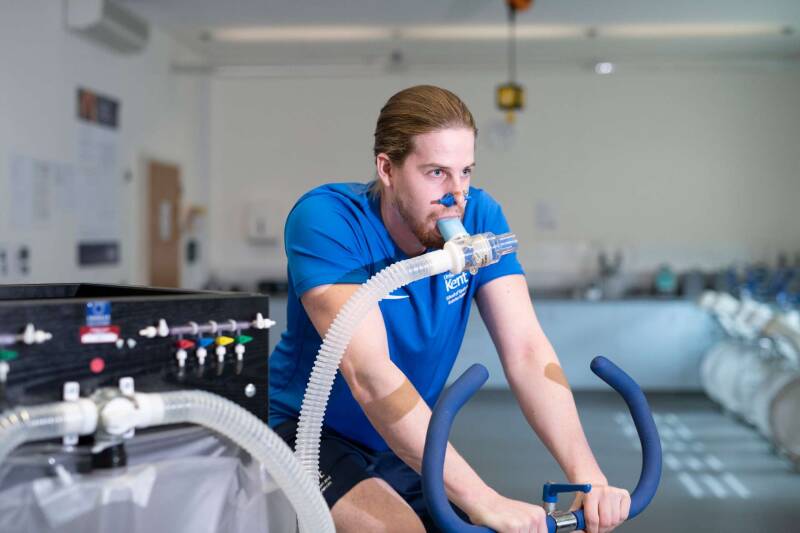 Location
In September 2021, we will be relocating to the Canterbury campus. This will not only enhance our academic and research programme, but also the overall student experience due to the availability of more sports and recreation facilities.
Read more about our relocation to Canterbury
*The University of Kent's Statement of Findings can be found here.