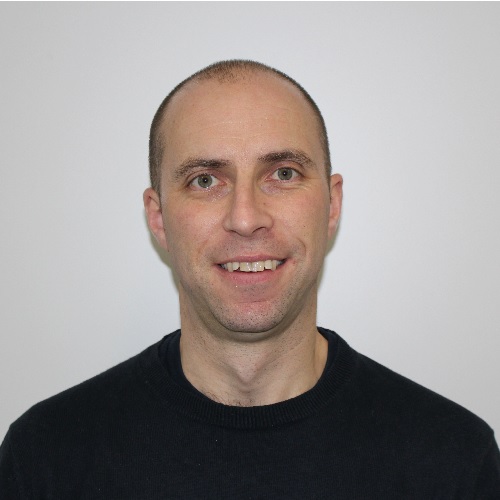 Dr James Hopker
Reader
Deputy Head of School
Director of Graduate Studies (PGR)
About
Dr James Hopker received his BSc (Hons) in Sports Rehabilitation  and 
Sports Science from St. Mary's University College, Twickenham in 1999, 
and  his MSc. in Sport and Exercise Science from Canterbury Christ 
Church University  in 2003. James began his post at the University of 
Kent in 2004 and completed  his PhD thesis on the influence of training 
on cycling efficiency and  performance in 2009. Currently James is 
a Reader in Exercise Physiology,  Director of Postgraduate Research, and
 a supervisor to PhD students.
Research interests
James' main research interest is concerned with responses to  exercise 
and training. Specifically, his current research is concerned  with the 
optimization of the exercise training process and how this can be  
considered on an individual basis from both applied practical, and  
mathematical/statistical perspectives. He has published an extensive  
number of research papers on the physiological adaptations to training  
using both cross-sectional and longitudinal approaches.

James' other  
research interests are concerned with examining the determinants to  
endurance exercise performance and he has published studies involving 
the role  of the brain, neuromuscular system, and muscle physiology. 


James has also  successfully obtained funding from a range of sources to
 support his work on  exercise training, as well as from the NHS to 
translate some of his work on fit  healthy individuals, into clinical 
populations. James also regularly provides scientific advice to athletes
  from amateur to professional level in cycling, triathlon, athletics,  
and football.
Teaching
James' teaching focuses on high-performance physiology, assessment and training for optimal performance and contemporary perspectives in sport research. He teaches at undergraduate and postgraduate level.
Last updated