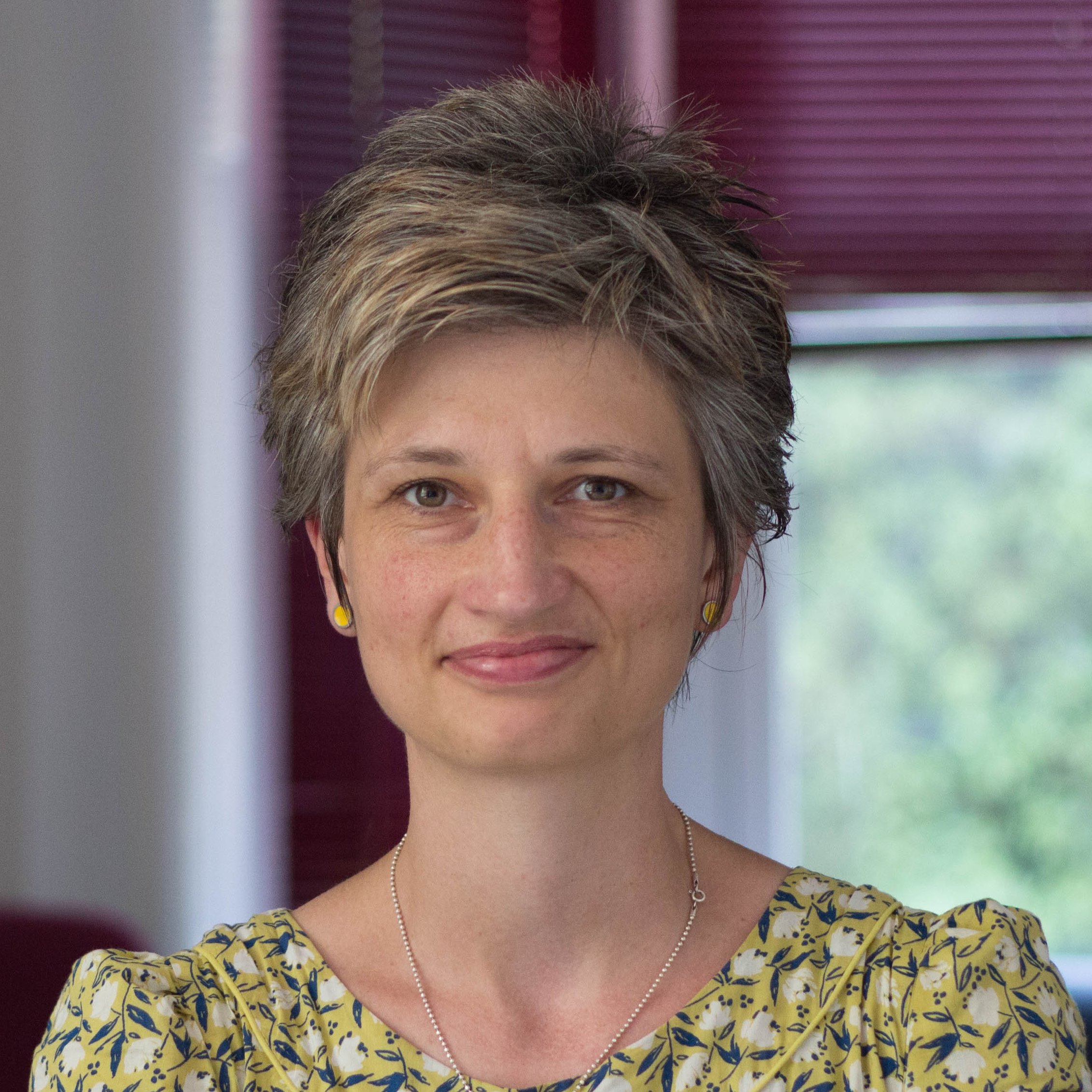 Professor Theresa Gannon
Professor of Forensic Psychology
Chartered Forensic Psychologist
Director of the Centre of Research and Education in Forensic Psychology
ECR Coordinator
About
Theresa's main research interests are in the areas of arson or firesetting and sexual offending.

Over the past few years Theresa has developed two empirically based standardised treatment programmes for offenders who have set fires: The Firesetting Intervention Programme for Prisoners (FIPP) and the Firesetting Intervention Programme for Mentally Disordered Offenders (FIP-MO). The FIPP has been run in South East prisons and the results of this programme are currently being evaluated. The FIP-MO is being run nationally across the UK within private hospitals and the NHS.

Theresa is interested in research examining the treatment needs and characteristics of female sexual offenders. Her research has focused on examining the offence supportive beliefs and offence styles of these women, and the specific factors that lead them to offend. 

More recently, she has begun to investigate the sexual fantasies and attachment styles of females who sexually offend.

Theresa's research on male sexual offenders is concerned with examining the offence supportive beliefs and cognitions of this population and developing methods of increasing honest disclosures in men who have sexually offended. In 2010, she and her CORE-FP colleagues won a Ministry of Justice tender to evaluate mandatory polygraph testing for sexual offenders released on license in the UK. As a result of their research new legislation was passed to allow polygraph testing
for men who have sexually offended in the UK.
Research interests
The cognition of child molesters, rapists, and violent offenders
Female sex offenders
The rehabilitation and treatment of sexual offenders
Applied cognitive-experimental psychology
Arson and firesetting

Teaching
Project supervision

Theresa is interested in supervising projects examining:

Child sexual offenders
Rapists
Attitudes towards sexual offenders
Female-perpetrated violence
Arson and firesetting
Supervision
Current research students
Past research students
Dr Helen Butler: An investigation of fire expertise, fire scripts, and fire interest in male incarcerated firesetters (2018)
Becky Wyatt, MPhil: The development of a risk assessment for mentally disordered firesetters (2018)
Dr Katarina Mozova: Towards a social psychology framework of youth group membership: An exploratory study (2nd supervisor) (2017)
Dr Emma Barrowcliffe: Identifying and assessing the characteristics of unapprehended fire setters living in the general population (2017)
Dr Magali Barnoux: Qualitative investigation of firesetting in male prisoners (2015)
Dr Nichola Tyler: An evaluation of mentally disordered firesetters (2015)
Dr Emily Blake: The social cognitions of rapists and rape prone men (2013)
Dr Kirsten Keown (Victoria University of Wellington, New Zealand) obtained her PhD in 2009. Kirsten's PhD investigated the offence-supportive beliefs (or cognitive distortions) of male child molesters using cognitive-experimental tasks such as the lexical decision task. Email her to find out more: keownkirs@student.vuw.ac.nz.
Professional
Registered Forensic Practitioner Psychologist, Health Professions Council (Registration Number PYL06748).

Chartered Forensic Psychologist (C.Psychol Forensic), British Psychological Society, UK.

Consultant Forensic Psychologist, Kent Forensic Psychiatry Services, UK.

Grants and Awards
2017
J. Wood (PI), T. Gannon (Co-I), C. Ó Ciardha (Co-I) & E. Alleyne (Co-I)
The Police and Crime Commissioner for Cumbria
"Evaluating polygraph use for managing sexual offenders and suspects in five police areas"
1.7.17 to 30.6.19
£331,260
2014
T. Gannon
North London Clinic (Enterprise Award)
Good Lives Offender Rehabilitation Training
£1,050
2014
T. Gannon, C. Ó Ciardha & E. Alleyne
British Psychological Society (Enterprise Award)
Training on firesetting
£1,932.54
2014-2015
T. Gannon
Kent and Medway NHS & Social Care Partnership Trust (Research Award)
Fire intervention programme for mentally disordered offenders
£24,748
2013-2016
T. Gannon
Kent and Medway NHS & Social Care Partnership Trust (Research Award)
Development of a risk assessment tool for mentally disordered offenders
£27,422
2014-2015
T. Gannon
University of Kent Research Faculty Fund
Extending the evaluation and impact of a firesetting treatment programme for mentally disordered offenders

£4,202.46
2010-2011
T. Gannon
Kent and Medway NHS & Social Care Partnership Trust (Enterprise Award)
Arson treatment programme development
£14,790
2011-2014
T. Gannon
ESRC
The development and evaluation of a treatment programme for firesetters
£563,311
2010-2012
T. Gannon, J. Wood, A. Pina, & E. Vasquez
Ministry of Justice (Tender Bid).
Evaluation of the Mandatory Polygraph Pilot. (SRG/09/015)
£324,417


T. Gannon
British Academy
Overseas conference attendance grant
£400
2008-2009
T. Gannon
Kent and Medway NHS & Social Care Partnership Trust (Enterprise Award)
Sexual offender treatment programme development
£13,042
2007
T. Gannon
Nuffield Foundation
Violent social information processing: An experimental study
£7,497
2006-2008
T. Gannon
ESRC
What were they thinking: The cognition of women sex offenders

£83,000





Editor roles
2008 – date Associate Editor: Journal of Sexual Aggression

2012 – date Editor: Psychology, Crime and Law

Editorial board duties
2013– date Editorial Board Member: Journal of Psychiatry and Brain Functions

2010 – date Editorial Board Member: Sexual Abuse: A Journal of Research and Treatment

2009 – date Editorial Board Member: British Journal of Forensic Practice

2009 – date Editorial Board Member: Aggression and Violent Behavior

2009 – date Editorial Board Member: International Journal of Offender Therapy and Comparative Criminology

2007 – 2012 Editorial Board Member: The Open Criminology Journal

2007 – 2008 Editorial Board Member: Journal of Sexual Aggression

Conference organisation
Lead Organiser for the Centre of Research and Education in Forensic Psychology Conference Launch (2010-2011)

Lead Conference Organiser for the British Psychological Society's Annual Division of Forensic Psychology Conference 2010 (2009-2010)

External examining
| | |
| --- | --- |
| 2010-date | Doctorate in Forensic Psychology Practice, Masters in Forensic Psychology Practice, Masters in Criminological Psychology, Masters in Clinical Criminology, University of Birmingham. |
| 2008-2012 | MSc in Forensic Psychology and Criminological Psychology, University of Gloucestershire. |
Last updated