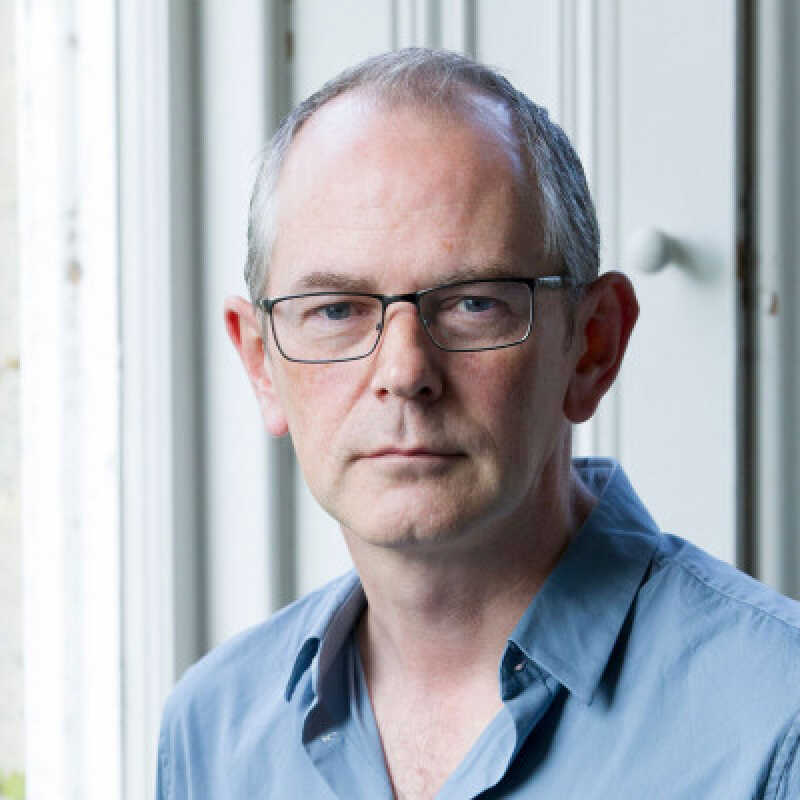 Dr Iain MacKenzie
About
Iain Mackenzie joined the School in 2005. After studying Politics at Glasgow University, Iain was Lecturer in Politics at Queen's University Belfast (1993-2002). During his time there, he developed an interest in the idea of critique; a form of practical, theoretical and creative activity that reaches beyond the indifference that necessarily results from the mere to-and-fro of opinion. This research was significantly enhanced with a year as Senior Lecturer in Modern European Philosophy at Middlesex University (2002-2003) where he taught, and learned much from, many of the classics of the critical tradition. 

His current position at Kent has brought him back to the rigours of political studies. In particular, the ways in which the classics of modern political thought and the contemporary classics of feminist political theory provide an endlessly rich source of inventive, conceptually challenging and analytically powerful critical material that can be brought to bear upon contemporary social and political life.

Research interests
Oriented by the critical tradition in politics and philosophy, his research focuses on the possibility of establishing an idea of pure critique, defined as an idea of critique that does not dissolve into the to-and-fro of opinion. This has led to an engagement with Kant's initial formulation of the idea of critique and to Deleuze and Guattari's innovative works in and of philosophy which he read as exemplary extrapolations and instances of critique, in its purity.

Current Projects
His current research is looking to revisit and extend the idea of pure critique by researching what must be involved for an event to be a genuinely, or purely, critical event. In this work, as well as continuing the engagement with Deleuze and Guattari's philosophical project, he also looks at how the idea of the event is formulated within poststructuralist and post-foundational political philosophy'
With Robert Porter (University of Ulster), he is exploring the nature of dramatization as method. Drawn from Deleuze's account of the role of dramatization in Difference and Repetition, the implications of this critical method are being further developed, especially within the domain of political theory.
He is also working on the relationship between creative practices and practices of resistance.
Teaching
Undergraduate
Postgraduate
Supervision
Iain is interested in supervising doctoral research in the area of critical political theory, especially that which uses poststructuralist (Foucault, Deleuze, Cixous, Irigaray, Guattari etc) or postfoundational (Badiou, Ranciere, Lefort, etc) philosophers in innovative ways. Thematically, work on ideology, critique and events would be of particular interest. Iain is currently supervising the following students:
Hollie MacKenzie: A labial art-politics
Olga Ntalaka: Arendt and Foucault: The Problem of Violence
Blaise Verrier: The Traitor in Political Thought
Nathiya Ngarmkham: Arendt's Theory of Judgement
David Bremner Rules, Noise, Idioms
Gabriella Hernandez: To Resist is to Create
Lewis Bloodworth: The Loving Aporia: Revolutionary Subjectivity and Praxis
Arshita Nandan: A Critical Turn in Conflict Studies (co-Supervisor with Dr Nadine Ansorg)
Charles Bowen: The Phenomenology of Subjection
Kamila Kwapinska: Whitehead, Process Philosophy and Political Theory
2nd Supervisor
Recep Onursal (with Dr Harmonie Toros)
Khaled Sedki (with Professor Gordana Fontana-Giusti, Kent School of Architecture)
Bernardo Lopes (with Professor Gordana Fontana-Giusti, Kent School of Architecture)
External Supervisor
Jonjo Brady (with Dr Robert Porter and Dr Steve Baker, Ulster University)
Last updated