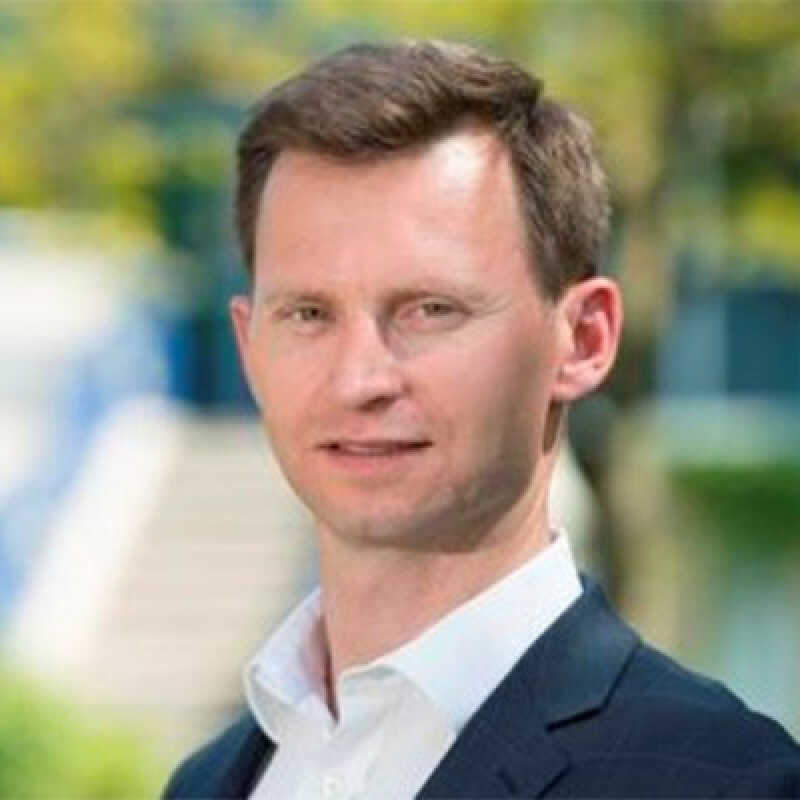 Professor Adrian Pabst
About
Adrian's main research interests are in political thought, political economy and contemporary European and international politics. He joined the School in 2009 as lecturer in politics, and was promoted to Senior Lecturer in 2013, to Reader in 2016 and to Professor in 2019. Previously he gained a PhD in political thought and philosophy of religion from the University of Cambridge (2002-06) and held a Leverhulme Early Career Fellowship at the University of Nottingham (2007-09).

In political thought, Adrian's research focuses on liberalism and its modern critics, in particular Edmund Burke and Alexis de Tocqueville, as well as thinkers in the conservative and the socialist tradition. In political economy, he has written on the moral philosophy underpinning Adam Smith's conception of the market, the 'civil economy' tradition, in particular Antonio Genovesi, and contemporary questions – including the role of civil society. In addition to articles, this work has led to Adrian's co-authored book The Politics of Virtue : Post-liberalism and the Human Virtue (Rowman & Littlefield International, 2016).

In contemporary European and international politics, Adrian's work is the limits of liberal democracy and capitalism, as well as on post-liberal ideas – including Catholic Social Teaching, guild socialism, economic anthropology (Karl Polanyi, Marcel Mauss) and contemporary movements such as Blue Labour. He also has an interest in different traditions of federalism, in particular in the European context. Some of these ideas are developed in the co-edited collection Blue Labour: Forging a New Politics (I.B. Tauris, 2015) and The Demons of Liberal Democracy (Polity, 2018).

Adrian holds a number of roles. Since 2007, he has been an associate editor of the critical theory journal TELOS. In 2015 he joined the academic board of the Foundation Centesimus Annus Pro Pontifice whose main mission is to promote Catholic Social Thought. He is also a trustee of The James Madison Charitable Trust, which is dedicated to the study of federal systems – linked to his role as Director of Kent's Centre for Federal Studies. In November 2017 he was appointed as a Fellow of the The National Institute of Economic and Social Research where he works on a Nuffield-funded project about British fiscal policy. During his study leave in 2018, he is the Sir Peter Lawler Visiting Fellow at the PM Glynn Institute (Australian Catholic University), a public philosophy, politics and policy think-tank where he works on the labour tradition with a focus on Catholic Social Thought and distributism.

Expertise: British Politics – with a special focus on post-liberal ideas (Blue Labour, UKIP); Western Politics – with an emphasis on social democracy; International Politics, in particular liberal democracy and capitalism.
Research interests
The politics of paradox beyond the false dichotomies of left versus right, state versus market and liberal versus authoritarian
The English School of IR and the primacy of association over the international system of national states and transnational markets; notions of commonwealth and covenant
The contribution of Christian social teaching to political economy (notably the principles and practices of subsidiarity, solidarity, distributism, just wages and fair prices)
Supervision
Adrian Pabst is interested in supervising doctoral dissertations or MPhil theses in the field of political and social theory, including political economy and politics and religion, as well as European politics. Especially encouraged are projects in the following areas: ancient, medieval and modern political philosophy; alternatives to modern, secular, liberal thought; European politics beyond the EU.
Last updated