Donald Muggeridge biography
Donald Muggeridge (1918 - 2015) loved windmills as much as his father William and his work forms a crucial part of the Muggeridge collections.
Early life
Donald Muggeridge was a Kentish man, and he obviously inherited his father William's enthusiasm for windmills. Donald feels that he was very fortunate to have his own life-long interest aroused at a time when there were still more than 200 windmills at work in England, and indeed still places where several could be within sight working at the same time. He was photographed by his father acting as 'miller's boy' to John Paris of Blackboys postmill in 1927. By 1932 he was taking his own pictures of this mill.
Syd Simmons
In 1933 Donald had met HES (Syd) Simmons, a fellow fanatic, and they embarked on a systematic tracking down and photographing of mills not only throughout Kent but all over the country.
They became close friends and often met up at each other's homes to look at maps and pictures they had taken, as well as duplicating for one another many snaps taken in the course of their separate travels.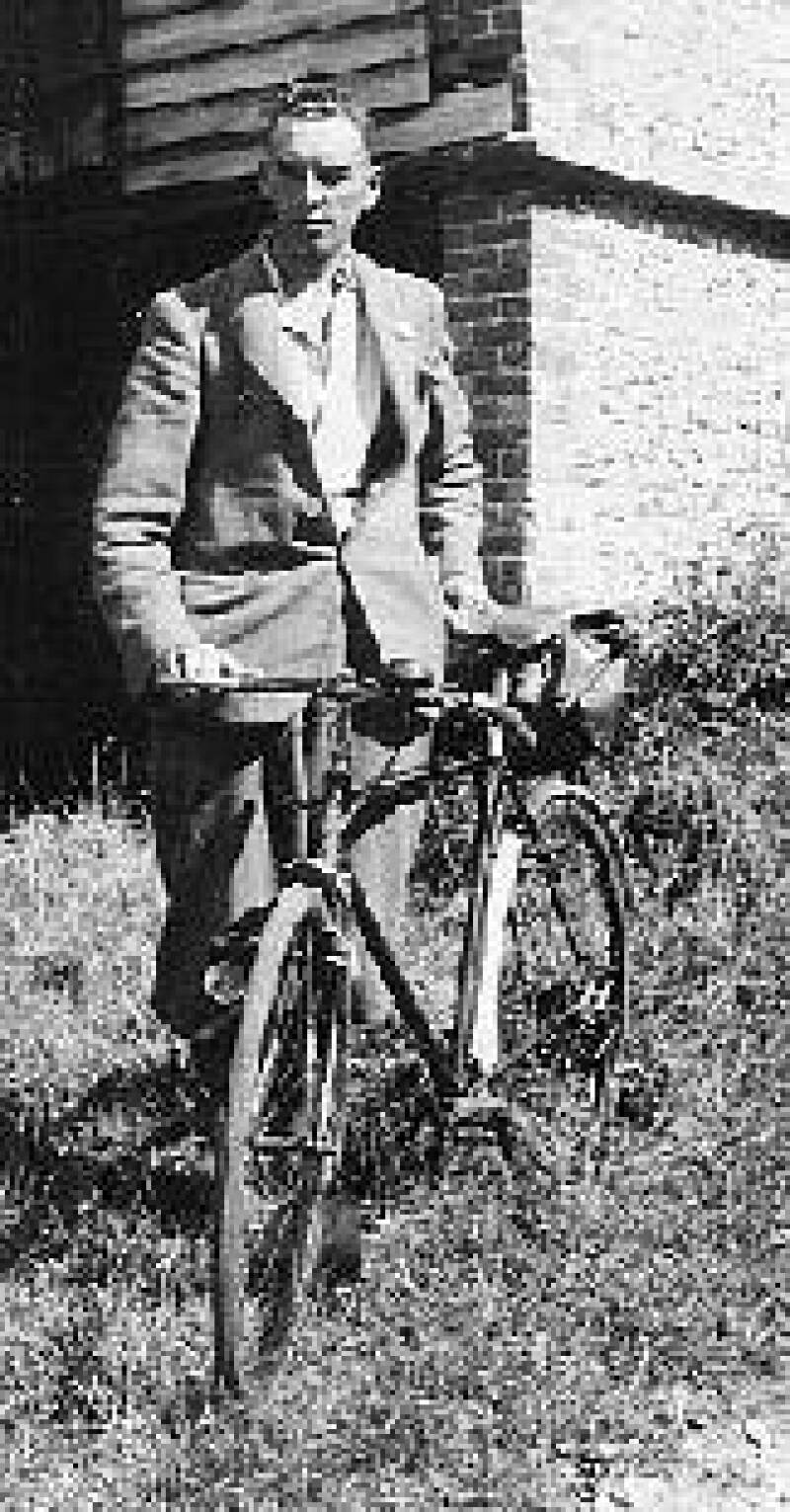 Marriage
In 1936 Donald met his future wife, Vera, and Syd likewise met his future bride, another Vera.
Donald and his Vera spent all their holidays and most weekends cycling about the countryside together looking for windmills, watermills, columbariums, direction posts, etc. - in fact anything that was part of 'bygone' England. Vera was particularly interested in the furniture of old churches.
They covered up to a hundred miles a day, sometimes meeting up with the other couple.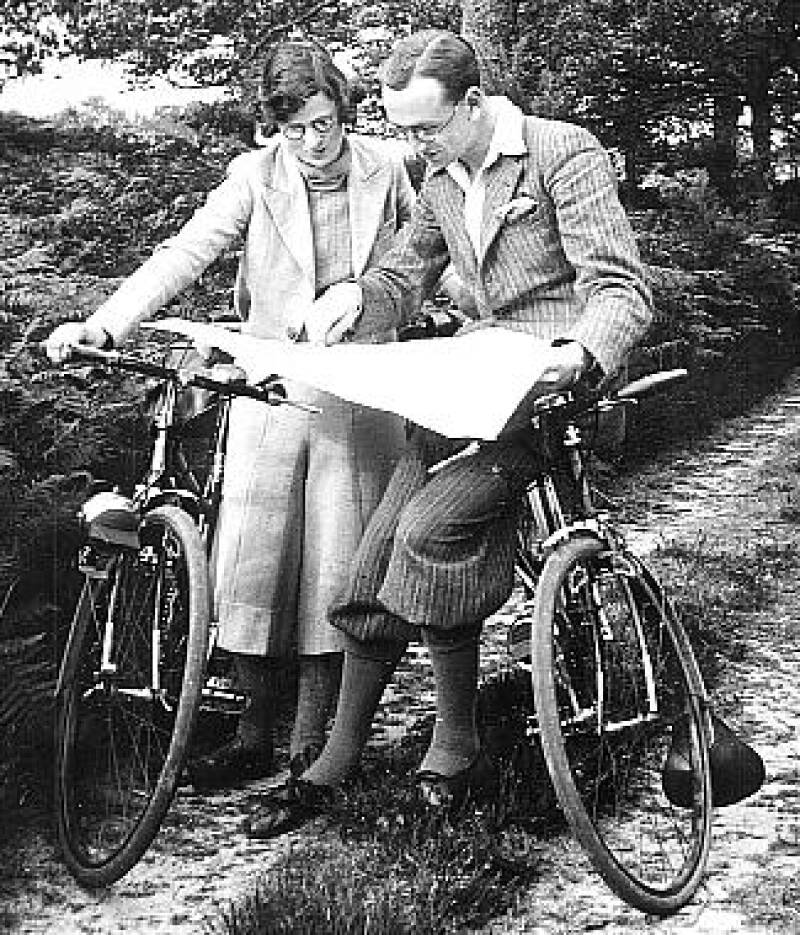 Indoor photography
Not only did Donald take pictures of the mills from outside, he managed to get a number of interior shots, particularly in Essex, Kent and Suffolk at a time before the advent of the flash bulb. This could only be done by using magnesium ribbon or flash gun, or by relying on natural daylight, an exposure time of about 20 minutes and a small aperture for better definition.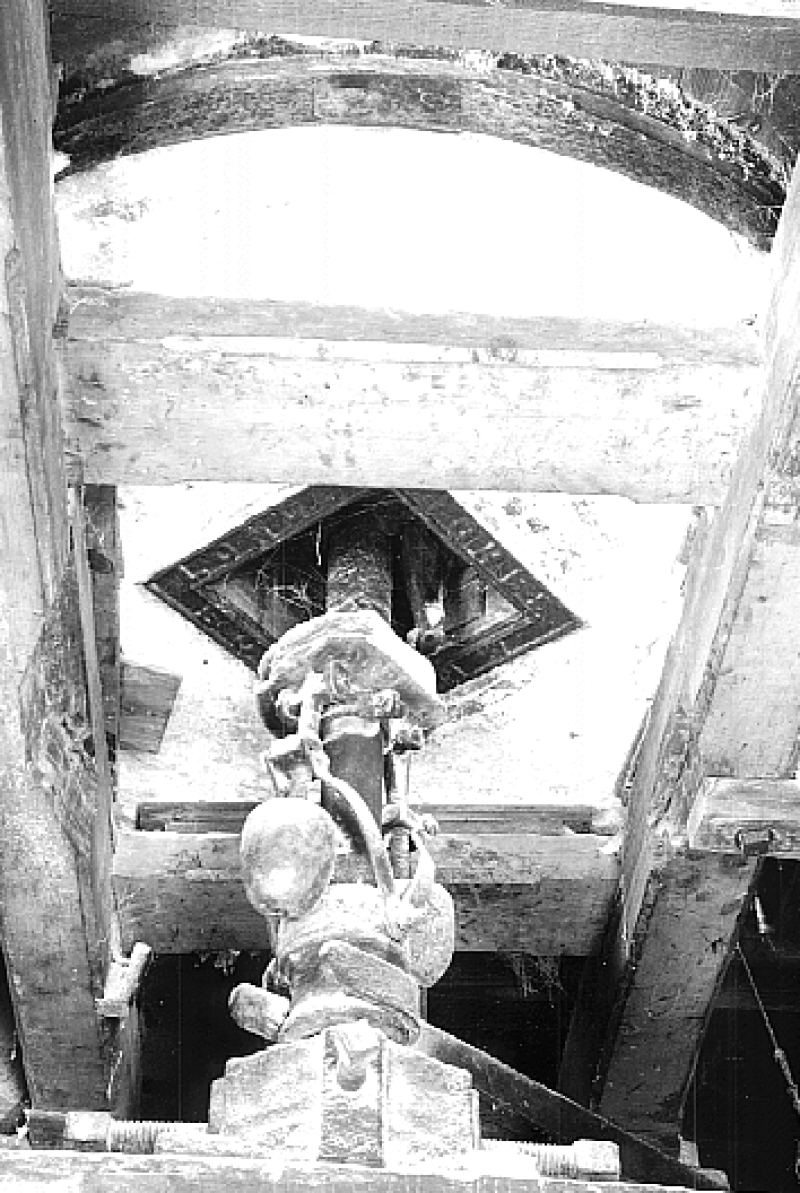 World War II
Donald volunteered the month after war broke out, and was sent to the Cavalry Barracks on the Sturry Road in Canterbury. Between October '39 and April 1940 while there he still carried on walking or cycling to the mills in his off-duty hours, and one picture shows his gas mask, fixed on behind the saddle of his bike. A month later he was on the Dunkirk beaches, but escaped without injury and, shortly after, was married to Vera at her home village of Chiddingfold.
He returned to Kent in 1943 to an infantry camp on Wrotham Hill, for officer training, but found time while there for visiting mills in a 10 mile radius, this time on foot. That same year his only son Derek was born. In the final phase of the war Donald saw action with an armoured division making its way from Normandy to Berlin,. Even then he found time to take about 400 photos of mills in Belgium, Holland & Germany, some in less than congenial circumstances. He returned home in 1946.
Post-war years
After the war Donald, Vera and Derek lived at Seale, a small village on the southern slopes of the Hogs Back near Farnham in Surrey, Donald having returned to his pre-war job with the Guildford Rural District Council. In 1949 Donald was appointed Deputy Clerk of the Worthing Rural District Council, and the family moved to Rustington in Sussex.
Here he had a good salary, a secure position and eventual prospects. However his boss was only nine years his senior and not likely to move on. Donald, impatient for advancement was disappointed in not securing the Clerkship of a nearby R.D.C. and resolved to emigrate to Canada. On 11 May 1956 he and Vera sailed on the Cunard vessel Ascania, to be joined by Derek three months later. The family settled in Toronto, where Vera worked as a secretary, and eventually Donald found a job with Avro Aircraft, a division of Hawker Siddely. The company was working on a highly advanced, but politically controversial, interceptor fighter, the Arrow for the Royal Canadian Airforce. When, due to a change of government, the project was cancelled Donald and thousands of other workers were laid off. The family then moved to California where Donald eventually got a position in the insurance brokerage business, while Vera was engaged in Trust work at a bank's headquarters. Donald retired in 1983. Their son, Derek, eventually became a successful aerospace engineer, working for both universities and private companies.
Visits home
Despite living in North America Donald's interest in windmills continued. He was back in this country in 1958, taking pictures of mills in Cambridgeshire and Bedfordshire. In 1961 he came in the summer taking mill photographs in Leicestershire, Nottinghamshire and Lincolnshire. By August he was in Buckinghamshire and at Chinnor in Oxfordshire he took another four pictures of the mill he had been snapping since 1932, making a grand total of 28 photographs of this mill alone over a period of nearly 30 years.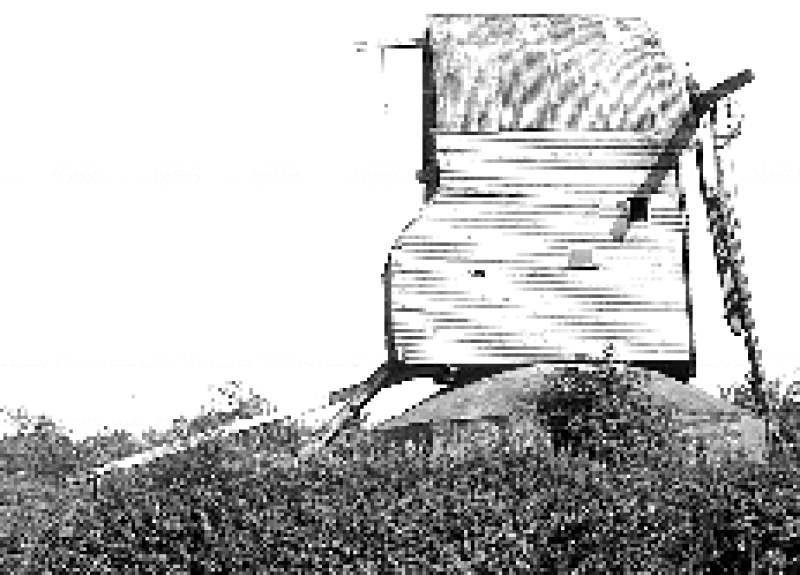 Contributions to research
In the mid-1930s Donald had undertaken extensive field research into the windmills and millers of Surrey and Essex which he had hoped to publish. The Second World War interrupted that work and he eventually made all his notes and photographs available to Kenneth G. Farries and Martin T. Mason; they became a significant contribution to their Windmills of Surrey and Inner London (Charles Skilton, 1966) and later to Farries's five volume unique treatise Essex Windmills, Millers & Millwrights (Charles Skilton, 1981-8). More recently Trevor L. Stainwright drew on Donald's collection of photographs for his Windmills of Northamptonshire & the Soke of Peterborough (WD Wharton, 1991).
Deposit of mill photos at the University of Kent
Donald's father William Burrell Muggeridge died in 1978 at the age of 94. His son initially deposited his father's collection of glass plate negatives with the National Monuments Record (now Historic England) in this country, but after 11 years they had still not been listed or made available to the public. Donald therefore moved the collection to the Templeman Library, where prints were made of the ca 400 windmill images.
Donald also gradually transferred his own negatives to our safe-keeping. His collection comprises some 4,000 photographs of more than 1,200 different windmills in Great Britain and many others worldwide. Prints have been made of the English & Welsh counties from Anglesey to Yorkshire. Donald was a regular correspondent with the Templeman Library, and took an active part in the work as proofreader of the finished lists. His passion for windmills continued into his love of stamp collecting, where he amassed a vast collection of stamps with windmills on them.
Donald Muggeridge died in 2015 at San Rafael, California at the age of 97. His extensive windmill collection is one facet of an extraordinary life.