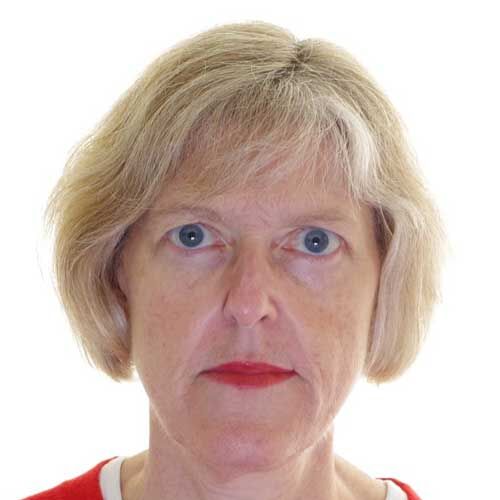 Professor Rosemary Hunter FAcSS
Professor of Law
Co-Director of Postgraduate Research
About
BA (Hons), LLB (Hons) (Melb), JSM, JSD (Stanford). 

Rosemary began her academic career in Australia, where she taught first at the University of Melbourne and then at Griffith University in Brisbane. At Griffith she served as Director of the Socio-Legal Research Centre and Dean of the Law Faculty. She moved to the UK in 2006, and spent eight years at the University of Kent and four years at Queen Mary University of London before returning to Kent Law School in 2018. 

Together with Professor Clare McGlynn and Dr Erika Rackley at Durham University, she was one of the co-organisers of the Feminist Judgments Project, in which a group of academics and practitioners wrote alternative judgments in a series of key cases in English law, imagining how a feminist judge sitting on the court might have decided the case. The project resulted in the publication of Feminist Judgments: From Theory to Practice (Hart Publishing, 2010). Professor Hunter has subsequently co-organised feminist judgment projects in Australia (Douglas et al (eds), Australian Feminist Judgments: Righting and Rewriting Law, Hart Publishing, 2014) and New Zealand (McDonald et al (eds), Feminist Judgments of Aotearoa New Zealand: Te Rino – A Two-Stranded Rope, Hart Publishing, 2017), and has supported and advised similar projects in the USA, Northern/Ireland, India, Scotland, and in International Law, as well as a related project focusing on children's rights. 

She was a founding editor in 2011 of feminists@law, an online open access journal of feminist legal scholarship, and continues to edit the journal with a group of KLS colleagues. 

She is also a general editor of two book series: the Onati International Series in Law and Society (with David Nelken), published by Hart/Bloomsbury, and the Edward Elgar Research Handbooks in Law in Society (with Austin Sarat).
Research interests
Professor Hunter's current research on feminist judging includes projects with Professor Erika Rackley (KLS) on Lady Hale's contributions to the Supreme Court and to law more generally; with Professor Emerita Kathy Mack and Professor Sharyn Roach Anleu (Flinders University) on feminist judging in lower courts; and with Dr Danielle Tyson (Deakin) on sentencing in domestic homicide cases. 

In family law, she recently completed a major, ESRC-funded project, Mapping Paths to Family Justice, with colleagues at the University of Exeter. The research investigated the operation and experiences of different forms of out-of-court family dispute resolution (solicitor negotiations, mediation and collaborative law), and resulted in a book, Mapping Paths to Family Justice: Resolving Family Disputes in Neoliberal Times (Palgrave Macmillan, 2017) which won the 2018 SLSA Hart Socio-Legal Book Prize. She is currently engaged in several projects focusing on family courts' handling of domestic abuse allegations, including a co-edited special issue of the Journal of Social Welfare and Family Law, Vol 40(4) (2018). 

Her current research on access to justice includes work with Professor Liz Trinder (Exeter) on judgecraft in relation to litigants in person; and a co-authored contribution on Lawyers and Access to Justice in a forthcoming edited collection on Lawyers in 21st Century Society.
Teaching
Rosemary's undergraduate teaching responsibilities span Family and the Critical Introduction to Law.
Supervision
Professor Hunter welcomes PhD candidates in feminist legal studies and socio-legal studies generally, as well as in her specific areas of research interest. However she does not offer supervision on topics focusing on (women's) human rights.
Professional
Professor Hunter is the academic member of the Family Justice Council – a non-departmental public body with an interdisciplinary membership whose task is to monitor the family justice system to ensure it is working effectively and to advise on reforms needed for continuous improvement. She also presents regular sessions on family law issues at the Judicial College, and is a member of the Governing Board of the Onati International Institute for the Sociology of Law. 

Previously, she was a member of the Council of JUSTICE, and a member of the Executive Committee and for six years Chair of the Socio-Legal Studies Association. 

In 2012 she was made a Fellow of the Academy of Social Sciences in recognition of her scholarly eminence and contributions to wider social science. 

Last updated