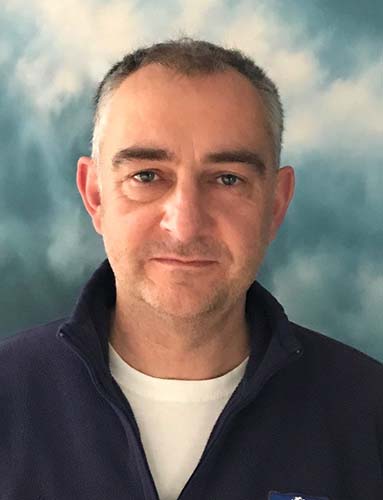 Dr Stephen Pethick
Teaching Excellence Framework Co-ordinator
Academic Advisor
Graduate Research Supervisor
Module Convenor
About
Stephen has the following qualifications: LLB Hons, Dip.L.P, D.Phil, PGCHE. 

He is a graduate of the University of Edinburgh (LLB Hons; Diploma in Legal Practice), the University of Oxford (DPhil) and the University of Kent (PGCHE). 

Stephen convenes and teaches on the LLB undergraduate modules LW313 (A Critical Introduction to Law), LW540 (The Philosophy of Law) and LW589 (The Skills of Argument – How to Argue and Win).  All these are linked to his research interests in jurisprudence.

Stephen is a member of the University of Kent's Centre for Reasoning, the University of London's Centre for Oratory and Rhetoric, and of the Higher Education Academy.
Research interests
Stephen is interested in analytic philosophy of law, philosophy of language, theory of concepts and word meaning. His focus lies chiefly on the concept of coherence. Stephen is also interested in epistemology and has further interests in legal history (The Nuremberg War Crimes Trials; Francis Bacon) and in argument (logic and rhetoric).  
Teaching
Stephen's undergraduate teaching responsibilities span across A Critical Introduction to Law, the Philosophy of Law and The Skills of Argument.
Supervision
Stephen is happy to supervise in analytic philosophy of law, and in the area of philosophy of language and law in particular.
Publications
Article
Pethick, S. (2014). On the Entanglement of Coherence. Ratio Juris [Online] 27:116-137. Available at: http://dx.doi.org/http://dx.doi.org/10.1249/MSS.0b013e31822cb0d2.

Although coherence has become one of the key concepts in contemporary legal theory, its meaning is taken almost universally to be elusive, complex and controversial. However, these difficulties are due just to the failure of commentators to distinguish the intension of the notion from other features of its (many) referents in extension. The oversight has caused qualities to be ascribed routinely to coherence that properly attach to various object(s) of which coherence is predicated, and which a theorist happens to have in mind when bringing coherence into view. This conceptual error has significance for the substance of present claims made for the use of the notion in law. Freed from the entanglement, coherence emerges thinner and fitter, better able to be deployed with confidence in legal application.

Dickson, L. and Pethick, S. (2013). Square Peg in a Round Hole: the inability of the courts effectively to substitute further procedural rules for due process in the assessment of expert scientific testimony in criminal trials. Durham Law Review 3:50-102.

Pethick, S. (2008). Solving the Impossible: The Puzzle of Coherence, Consistency and Law. Northern Ireland Legal Quarterly [Online] 59:395-410. Available at: https://doi.org/Not available.
Book section
Dickson, L. and Pethick, S. (2001). Release. In: Leech, M. and Cheney, D. eds. The Prisons Handbook. Waterside Press, pp. 354-363.
Conference or workshop item
Pethick, S. (2016). Harmony, Emotion & Law: Narcissus at COHERENCE's Pool. In: Special Workshop on 'Law and Literature'. ISLL. Available at: http://dx.doi.org/10.6092/unibo/amsacta/5563.
Thesis
Almeida, M. (2016). The Concept of Law As Ordinary Language Philosophy.

The subject of this thesis is H.L.A. Hart's The Concept of Law. Two main arguments are made, firstly that there is a perspective through which Hart's seminal work can be purposefully read as an exercise in Ordinary Language Philosophy, which will dissolve many of the problems Hart's commentators encounter with his work. Secondly, that Hart's work is an exercise in Ordinary Language Philosophy applied to the problems of general jurisprudence. To effectively demonstrate the arguments, this thesis is divided into three main sections. Section A provides an overview of Ordinary Language Philosophy, grounding the thesis in its historical context. Section B is the main and most substantive section of the thesis, where the arguments are cultivated through an analysis of the main contributions in this area. Here, contradictions in the existing literature are highlighted, even amongst those who attempt to take the philosophy in Hart's work seriously. The final section, Section C, draws together my arguments and suggests scope for future research. The thesis advocates for a reading of The Concept of Law which would render it more relevant and immediate to the source text; something that has been lacking in the extensive contributions to the analysis of Hart's book since its publication in 1961.

Weston, D. (2014). 'Need' and 'Necessity' in Law: A Conceptual Inquiry through Intension and Extension.

The invocation of fundamental legal concepts has been compromised due to a failure to appreciate two distinct elements of such concepts: that of their intension and extension. This paper seeks to prove, primarily through the scope of 'need' and 'necessity', that neglecting this distinction has had alarming ramifications for both legal theory and case law.
This is so for 'need' and 'necessity' individually, but the difficulties encountered in relation to these (while significant) are merely symptoms; attributable to a widespread disregard for distinguishing intension and extension. Drawing on legal theory, philosophy of language and case law, this paper attempts to resolve these misconceptions.

Borg, C. (2014). Coherence in the Process of Legal Proof.

The concept of coherence has long been thought to provide answers to a number of classical philosophical questions in metaphysics, epistemology and elsewhere. In recent decades, the promise of coherence has drawn the attention of many in legal theory, where coherence has since been employed for a number of different reasons. Among the many claims made for coherence in law and legal reasoning, some have argued that coherence plays a central role in the process of legal proof, justifying beliefs about unperceived past events. This claim constitutes the primary subject of this thesis. Focusing on the influential coherence-based theories of justification presented by Laurence BonJour, Neil MacCormick and Amalia Amaya, I argue that the use of coherence in the process of legal proof has been overestimated. Highlighting a number of conceptual and epistemological problems for coherence theories of justification, I suggest that coherence provides too weak a test to deliver justificatory force in the acceptance of beliefs about unperceived past events. In light of these findings, I tentatively propose a new, more limited role for coherence in the context of discovery and theory-formulation, where coherence may have a part to play in the process of legal proof after all.
Last updated