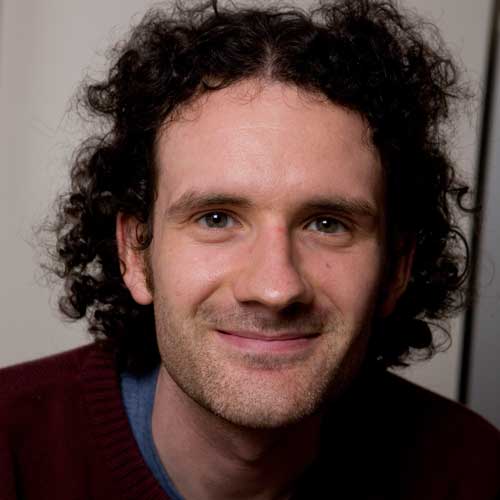 Dr Iain Frame
Lecturer in Law
Co-Director of Graduate Studies
About
Iain Frame's research interests include the relationship between law and the monetary system, specifically the monetary and banking systems of England and Scotland during the eighteenth and nineteenth centuries.
Research interests
Law and the monetary system

Corporate Governance

Alternative corporate forms, including co-operatives, community benefit societies, building societies.

American legal realism

Law and economic history

Teaching
Iain's teaching responsibilities span across Company Law & Capitalism, Banking and Contract Law and Corporate Governance.
Supervision
Ian is happy to supervise in his areas of research: please see his research pages, and contact him if you want to discuss your project.
Publications
Article
Frame, I. (2015). 'Country rag merchants' and English local currencies in the late eighteenth and early nineteenth century. Journal of Law and Society [Online] 42:588-610. Available at: http://www.dx.doi.org/10.1111/j.1467-6478.2015.00726.x.

In the late eighteenth and early nineteenth century, communities across England used country bankers' notes almost as much as they used coins and Bank of England notes. Accounting for the relative success of these alternative currencies is challenging, however, due to the frequency of financial crisis during the period. If, during a crisis, all note holders attempted to enforce the promise to pay in gold coin against the issuing banker, the "law-finance paradox" would leave some note holders with gold coin, but would leave many more with merely "country rags" or worthless pieces of paper. Building on both the credit approach to money and the relational approach to contract, this article shows note using communities successfully responding to financial crisis. They frequently did so by formalising the bonds of reciprocity and trust tying the community to its note-issuing banker – bonds sometimes made all the stronger by legal enforceability.
Book section
Frame, I. (2012). Between the Public and the Private: Banking Law in 1830s England. In: Michelon, C., Clunie, G., McCorkindale, C. and Psarras, H. eds. The Public in Law: Representations of the Political in Legal Discourse. Ashgate, pp. 205-218. Available at: http://www.ashgate.com/isbn/9781409419099.
Thesis
Torrie, V. (2015). Protagonists of Company Reorganisation: A History of the Companies' Creditors Arrangement Act (Canada) and the Role of Large Secured Creditors.

In 1933 Canada enacted the Companies' Creditors Arrangement Act with little consultation. Parliament described the CCAA as federal 'bankruptcy and insolvency law' but the Act provoked constitutional controversy because it could compulsorily bind secured claims, which fell under provincial jurisdiction. Even after the Supreme Court of Canada upheld the CCAA, the intended beneficiaries of the Act preferred not to use it. In the 1950s the Act fell out of use, and by the 1970s commentators considered it a 'dead letter.' But during the 1980s and 1990s recessions, courts 'revived' the CCAA through progressive interpretations of its few 'enabling' provisions. This helped justify debtor-in-possession reorganisation as a policy objective of Canadian bankruptcy and insolvency law. This thesis attempts to understand why this occurred.

This study provides a theorised interpretation of CCAA history. I rely on concepts such as path dependence, interest groups and institutions to shed light on periods of stability and change in CCAA law over time. I bolster this with a socio-legal analysis that takes account of gradual changes in practice that often preceded and gave shape to formal reforms.

This thesis shows that large secured creditors have been major drivers and beneficiaries of CCAA law. The Act originally extended provincial receivership reorganisations into federal law. In the 1980s-1990s courts facilitated ongoing access to the CCAA by recasting it as a debtor-remedy. In both instances the solvency of large secureds (financial institutions) highlighted the necessity of restructuring corporate borrowers, and prevailing social, economic, and political factors influenced the substance and mechanisms of legal changes. Despite its public stature as a 'debtor-remedy,' CCAA law continues to advance the interests of large secured creditors.

Frame, I. (2012). "Country Rag merchants" and "octopus tentacles": An Analysis of law's Contribution to the Creation of Money in England and Wales, 1790-1844. Thesis.
Forthcoming
Frame, I. (2019). Between the 'Bank Screw' and 'affording assistance to the mercantile world': Rules, standards and the Bank Charter Act of 1844. Modern Law Review.
Last updated