At the University of Kent we're committed to being sector leaders in Digital Accessibility. Working with our partners in the county and beyond, we share our knowledge of best practice and useful resources to make our work in education and research accessible to all.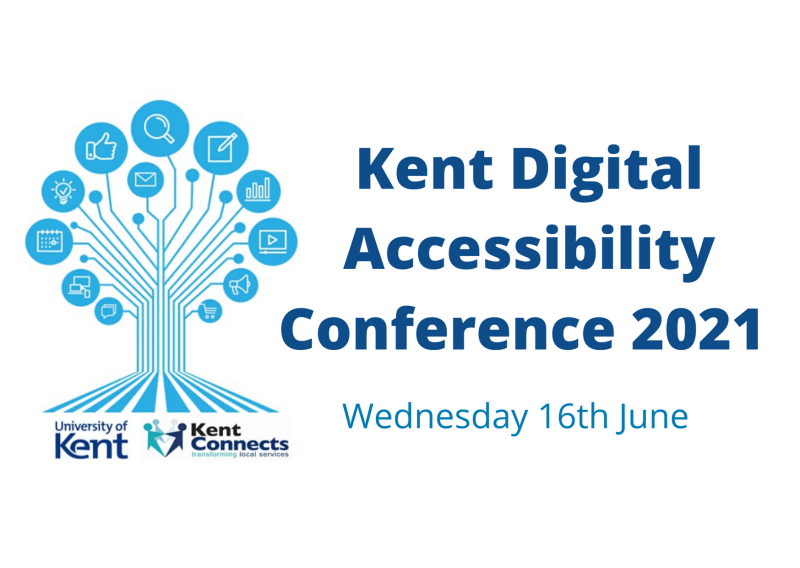 Kent Digital Accessibility Conference 2021 - post event information
The University of Kent and Kent Connects held its 3rd Digital Accessibility Conference to learn more about the growing field of digital accessibility on Wednesday 16th June, which was attended by 900 delegates and some leading digital accessibility suppliers.
Please see below for presentations from the 4 sessions of the day.
Session recordings for you to watch/ listen to and transcripts to follow soon...
@KentDigiAccess Thank you for another great event! A lot of insights, a lot of new things to try, great guest speakers and some fantastic presentations #KentDigitalAccessibility2021
Session Recordings - Videos
Recorded videos of each session from the Kent Digital Accessibility Conference 2021 are available to watch online via the link below. You can also find each recording transcript, and a copy of the presentation slides for each speaker who used a PowerPoint presentation below.