Digital Design - BSc (Hons)
with a Year Abroad
Undergraduate Open Days
Join us at the Medway campus on Saturday 24 June and the Canterbury campus on Saturday 1 July. Meet staff and students, find out about our courses and explore our stunning campuses for yourself.

Are you excited by design and the creative possibilities of new technology? Do you want to learn how to blend the two together? Our Digital Design degree allows you to develop your design and technical skills, helping you to bring your ideas to life whilst equipping you with skills sought after by employers.
Overview
On our Digital Design degree, you take a practical and theoretical approach to design. You will develop the technical skills you need to showcase your creativity. Using the latest technology, you can work with a broad range of design assets and immersive technologies including audio, still and moving image, 3D, and interactive interfaces, to create new experiences for audiences, setting yourself up for an exciting and fulfilling career in the creative industries.
Teaching in the School of Engineering has been rated as excellent. It is taught by a team of experts and industry professionals in the areas of 3D production, online design immersive experiences and interactive applications, and human-computer interaction. Most modules consist of a mixture of lectures, seminars, practical workshops and computer sessions. All modules are continuously assessed.
Our degree programme
In your first year, you are given a broad grounding in digital design, including content creation, 3D design, virtual environments, and design thinking.
In the following years, you go on to explore 3D production and simulation, online design, virtual and mixed realities, and interactive environments.
You also complete a final-year project based on your own interests. This could be an interactive or immersive experience, 3D project, or web-based application. We often also have a range of briefs for projects students can undertake in association with an industrial partner.
Year abroad
Your year abroad is taken between your second and final years. This gives you an excellent opportunity to develop multidisciplinary skills through experiencing a new culture, and to discover how your subject is taught in a different environment. You are taught in English and destinations include universities in the US, Singapore and Australia.
You can also take this course as a three-year degree without a year or abroad or in industry. For details, see Digital Design.

Year in industry
It is possible to take this course with a year in industry. For details, see Digital Design with a Year in Industry.
Student work
Four final-year students from the School of Engineering worked with the BBC to produce a five-minute animation documenting mental health treatment as part of Mental Health Awareness Week. It tells the story of Sophie, who suffers from Borderline Personality Disorder, and details her experiences with mental health services in the UK.
In May 2018, the animation won a BBC Ruby Award. The Ruby Awards celebrate outstanding programming from across the country and span a range of categories from news coverage and best programme to awards for individual journalists.
Find out more:
Study resources
You have access to industry standard equipment, such as:
4 high-end computer suites
Engineering laboratory
Production studio (including photography, video and green screen facilities)
VR suite
Makerspace
Large teaching and design studio
Nikon and Canon DSLRs
3D printers
Extra Activities
There are a number of student-led societies at Kent which you may want to join. These include:
UKC Digital Media
TinkerSoc – Kent's Maker Society
Women in STEM
Professional networks
We have close links with those working in the creative industries and have worked with industry practitioners including:
the BBC
Warner Bros.
Disney
the Moving Picture Company (MPC)
BAFTA award-winning filmmakers.
Entry requirements
The University will consider applications from students offering a wide range of qualifications. All applications are assessed on an individual basis but some of our typical requirements are listed below. Students offering qualifications not listed are welcome to contact our Admissions Team for further advice. Please also see our general entry requirements.
A level

BBB

Access to HE Diploma

The University welcomes applications from Access to Higher Education Diploma candidates for consideration. A typical offer may require you to obtain a proportion of Level 3 credits in relevant subjects at merit grade or above.

BTEC Nationals

Distinction, Merit, Merit.

International Baccalaureate

30 points overall or 15 points at HL

International Foundation Programme

Pass all components of the University of Kent International Foundation Programme with a 50% overall average (plus 50% in LZ013 Maths and Statistics if you do not hold GCSE Maths at 4/C or equivalent).

T level

The University will consider applicants holding T level qualifications in subjects closely aligned to the course.
International students
If you are an international student, visit our International Student website for further information about entry requirements for your country, including details of the International Foundation Programmes. Please note that international fee-paying students who require a Student visa cannot undertake a part-time programme due to visa restrictions.
Please note that meeting the typical offer/minimum requirement does not guarantee that you will receive an offer.
English Language Requirements
Please see our English language entry requirements web page.
Please note that if you do not meet our English language requirements, we offer a number of 'pre-sessional' courses in English for Academic Purposes. You attend these courses before starting your degree programme.
Form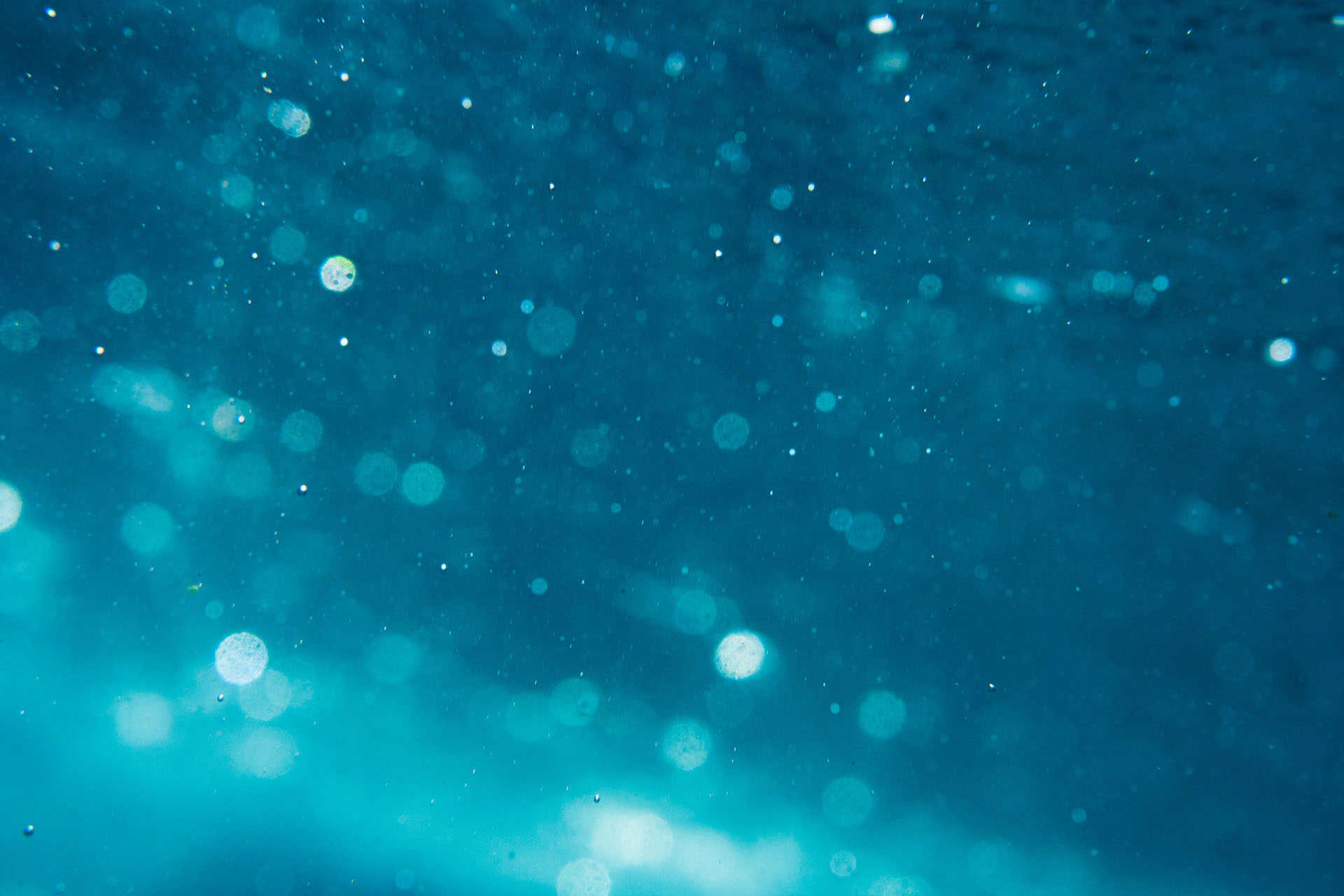 Register for email updates
Course structure
Duration: 4 years full-time
Modules
The following modules are indicative of those offered on this programme. This listing is based on the current curriculum and may change year to year in response to new curriculum developments and innovation.
Stage 1
Compulsory modules currently include
This module introduces design thinking; how design principles are embedded everywhere: from electronic devices to objects, commercial products, visual and audio communication, advertising (digital / print), online systems, services, and built environments.Considering current and historical design approaches, students will learn about design processes as they apply to different domains of design (e.g. audio-visual, graphic, 3D, systems, interaction, electronic devices) and to evaluate the context for the design and the stakeholders that engage with the designed artefact.Indicative topics include: basic design concepts, current and future trends, design in digital mediated society, speculative design, design for humans/non-humans/things.
This practice-based module introduces key principles of Digital Content Creation. Students will learn to conceptualise design problems and produce work using industry-standard software tools. Indicative topics include: audio and visual (still and moving) content creation, use of colour and typography, design fundamentals.
This is a practical module which covers the steps for integrating computer-generated elements. Each workshop includes hands-on training in 3D design and compositing software. The module covers 3D modelling and texturing as well as digital camera and lighting techniques. The module introduces the basic 3D design production techniques using the appropriate industry-standard software.
This module introduces you to the theory, principles and practice behind designing Virtual Environments and enables you to create a real-time application demonstrating the acquired core skills. The module will cover specific production skills needed for the development of assets for various applications, programming concepts for navigating and interacting in Virtual Environments, AI, user interfaces. Theory is followed by practical workshops in different aspects of Virtual Environment design, culminating in project.
This module provides an introduction to human-computer interaction. Fundamental aspects of human physiology and psychology are introduced and key features of interaction and common interaction styles delineated. A variety of analysis and design methods are introduced (e.g. GOMS. heuristic evaluation, user-centred and contextual design techniques). Throughout the course, the quality of design and the need for a professional, integrated and user-centred approach to interface development is emphasised. Rapid and low-fidelity prototyping feature as one aspect of this.
This module introduces the stages of the workflow of 3D rigging and animation to familiarise students with what is involved in production. Weekly module workshops introduce an array of industry-standard applications and the techniques necessary for production, resulting in a practical understanding of the entire process. Indicative topics include; inverse kinematics, forward kinematics, joints system, Maya Embedded Language (MEL), scripting for rigging, skinning, mechanical rigging, humanoid mechanical rigging, character rigging, facial rigging, animal rigging, modelling for rigged bodies.
This undergraduate module introduces the practical techniques for creating interactive visual display using Processing, a Java-based IDE. We will also develop interesting tangible interfaces using Arduino IDE, with a range of sensors and actuators. Students will learn to manipulate images, create realistic motions, use motion sensing and speech recognition, in a series of lectures and workshops.
The module provides an introduction to the basic knowledge required to understand, design and write computer programs and the basic principles underlying the process of Software Engineering. No previous programming experience is assumed and the module proceeds via a sequence of lectures supported by simple exercises designed to give practical experience of the concepts introduced in the lectures.
Stage 2
Compulsory modules currently include
This module introduces the 3D Design pipeline using industry-standard software packages.Each technical workshop session includes hands-on training in 3D Design and compositing software. Practical sessions cover 3D modelling, texturing, lighting, animation and compositing.
More information to follow
More information to follow
More information to follow
Introduction to entrepreneurship, creativity and innovation, circular design; Team building and effective team collaboration;
New technology development, technology lifecycle, technology readiness level (TRL); Financial management of large-scale projects and new ventures, sources of financing; Protecting and securing intellectual properties (IPs); Business planning tools for a new technology and start-up; Prototyping and commercialising a new technology and mitigate market risks.
The module is concerned with undertaking a substantial digital media project against time and resource constraints. Topics include: intellectual property rights, privacy, data protection, research methods, project planning and management, working in teams. This module prepares students for the demands of the final year project
Year abroad
Your year abroad is taken between your second and final years. This gives you an excellent opportunity to develop multidisciplinary skills through experiencing a new culture, and to discover how your subject is taught in a different environment. You are taught in English and destinations include universities in the US, Singapore and Australia.
Please note that progression thresholds apply. In particular, in order to be considered for the year abroad, students are required to achieve an overall mark at Stage 1 of at least 60%.
Compulsory modules currently include
Stage 3
Compulsory modules currently include
More information to follow.
More information to follow.
More information to follow.
More information to follow.
Optional modules may include
The module introduces to students the importance of marketing in competitive and dynamic environments.
This module is designed to provide students across the university with access to knowledge, skill development and training in the field of entrepreneurship with a special emphasis on developing a business plan in order to exploit identified opportunities. Hence, the module will be of value for students who aspire to establishing their own business and/or introducing innovation through new product, service, process, project or business development in an established organisation. The module complements students' final year projects in Computing, Law, Biosciences, Electronics, Multimedia, and Drama etc.
This module introduces you to the principles and practice of video game design and development. Indicative topics include: game physics, AI, level design, player behaviour and cognition, game rules and mechanics, user interfaces, novel sensor devices, as well as programming concepts for gaming. Theory is followed by practical workshops in game development, culminating in a substantial project.
In taking this module, you will have the opportunity to become a future creator, shaping and changing the landscape of how we tell stories. Whether through multi-platform storytelling, alternate reality games, immersive theatre, locked room experiences, interactive art and gallery exhibitions, virtual and enhanced (augmented, integrated, mixed) realities, cross-media marketing campaigns, or hybrid projects, the possibilities for interactive and immersive narratives are constantly growing and developing, as audiences, readers and users begin to expect more from the ways in which stories are told. This module explores how interactive and immersive fictions enable and empower us to rethink and reshape how stories are told within a range of different contexts. In an interdisciplinary and collaborative environment, students will develop creative skills such as how to build immersive imaginary worlds; how to craft story archaeologies; and how to incorporate user interactivity into different forms of fiction, in order to create experiences that have emotional and psychological value. We will examine questions such as: what makes a meaningful interactive or immersive story? How do interactive and immersive forms change the way we think about terms like narrative and reader? What influences a person's experience of an immersive or interactive story? And what do current, past and future technologies make possible for the telling of stories? To take the module, students need only have an interest in the craft of storytelling and a vivid imagination; previous experience of gaming or programming may be useful but is not essential. With an emphasis on practical creative work and collaborative learning, this module will interest students from a range of backgrounds, including creative writing, game design, arts, marketing and theatre.
The digital sphere has given voice and meeting spaces to communities and activist groups, enabling social action, art and change. It has also been used by reactionaries, nationalists and the far-right groups to amplify hate filled messages. Analysing platforms that may include Facebook, Twitter, Uber and Wikipedia, the module engages with concepts such as participatory and collaborative culture, sharing economies, democracy and surveillance. Students will engage in sourcing, analysing and critiquing social media content by way of a Digital Portfolio. This work will be contextualised by an essay that situates students' multimedia exercises within key debates in online culture. To facilitate this, lectures and seminars will explore various case studies - from mainstream politicians' use of social media in campaigning, to the intensification of hate speech in the cyber sphere, to the ethics of using unpaid journalists and the economy of sharing - in order to encourage students to engage critically with the relationship between politics, economics, personal expression and art making practices in the digital age.
Optional modules are indicative only and updated yearly depending on availability.
Fees
The 2023/24 annual tuition fees for this course are:
Home full-time

£9,250

EU full-time

£16,400

International full-time

£21,900
For details of when and how to pay fees and charges, please see our Student Finance Guide.
For students continuing on this programme, fees will increase year on year by no more than RPI + 3% in each academic year of study except where regulated.*
Your fee status
The University will assess your fee status as part of the application process. If you are uncertain about your fee status you may wish to seek advice from UKCISA before applying.
Fees for year in industry
Fees for undergraduate students are £1,385.
Fees for year abroad
Fees for undergraduate students are £1,385.
Students studying abroad for less than one academic year will pay full fees according to their fee status.
Additional costs
Find out more about accommodation and living costs, plus general additional costs that you may pay when studying at Kent.

Funding
Scholarships
We have a range of subject-specific awards and scholarships for academic, sporting and musical achievement.
Search scholarships
University funding
Kent offers generous financial support schemes to assist eligible undergraduate students during their studies. See our funding page for more details.
Government funding
You may be eligible for government finance to help pay for the costs of studying. See the Government's student finance website.
Scholarships
General scholarships
Scholarships are available for excellence in academic performance, sport and music and are awarded on merit. For further information on the range of awards available and to make an application see our scholarships website.
The Kent Scholarship for Academic Excellence
At Kent we recognise, encourage and reward excellence. We have created the Kent Scholarship for Academic Excellence.
The scholarship will be awarded to any applicant who achieves a minimum of AAA over three A levels, or the equivalent qualifications (including BTEC and IB) as specified on our scholarships pages.
The scholarship is also extended to those who achieve AAB at A level (or specified equivalents) where one of the subjects is either mathematics or a modern foreign language. Please review the eligibility criteria.
Teaching and assessment
Most modules consist of a mix of lectures, seminars, practical work, computer sessions and private study. The workstations in our computer suites are equipped with current industry-standard software.
All modules contain design and project work, and are continuously assessed. The specialist project at Stage 3 is assessed by a written report, poster, a critique and, of course, the outcome of the project itself. Both Stage 2 and 3 marks count towards your degree result.
The industrial placement year is assessed by a written report, poster, and industrial assessment that together count as 10% of your overall degree result.
The year abroad is assessed on a pass or fail basis.
Our students have 24-hour access to our extensive air-conditioned computer suites and are able to take advantage of a dedicated production studio, with green-screen, VR suite and makerspace.
Contact hours
For a student studying full time, each academic year of the programme will comprise 1200 learning hours which include both direct contact hours and private study hours. The precise breakdown of hours will be subject dependent and will vary according to modules. Please refer to the individual module details under Course Structure.
Methods of assessment will vary according to subject specialism and individual modules. Please refer to the individual module details under Course Structure.
Programme aims
The course aims to:
provide a multidisciplinary education for students who seek professional careers in the field of digital design
produce graduates who have an informed, critical and creative approach to understanding digital design and its applications in contemporary society
prepare students to meet the challenges of a broad and rapidly changing field while providing them with a wide choice of careers
provide proper academic guidance and welfare support for all students
create an atmosphere of co-operation and partnership between staff and students, and offer the students an environment where they can develop their potential
Develop skills in appreciating learning in an international culture by allowing the opportunity to study at an overseas university in the year abroad.

Learning outcomes
Knowledge and understanding
You gain knowledge and understanding of:
the audio, visual and verbal conventions through which sounds, images and words take meaning
fundamental concepts of IT and software engineering
the creative processes involved in visual design
the contextual, historical and conceptual dimensions of the discipline
audio and video technology
the multimedia authoring process
fundamentals of 3D modelling and animation
key production processes and professional practices relevant to the design industry
the legal, ethical and regulatory frameworks which affect the development of multimedia applications
the role of technology in terms of mixed media production, access and use
The cultures and societies where the year abroad is spent.
Intellectual skills
You develop the following intellectual skills:
examining multimedia applications critically with appropriate reference to their social and cultural contexts and diversity of contemporary society
awareness that technologies are rapidly changing and that you should expect to update your knowledge throughout your working life
awareness of the objectives, constraints and conditions of a commercial environment, including financial and time constraints
designing and developing software-based on an analysis of system requirements
researching and integrating information and data from a variety of sources for essays, projects and multimedia applications
analysis of a problem and development of a solution based on technical, aesthetic and economic factors
consideration and evaluation of your own work in a reflexive manner with reference to academic and professional issues
analysis, interpretation and exercising critical judgement in the understanding and evaluation of multimedia applications
Ability to integrate into a different educational, cultural and social environment.
Subject-specific skills
You develop the following subject-specific skills:
ability to use scripting and programming languages in the implementation of interactive applications
ability to demonstrate creative and technical skills in design
ability to develop specific proficiencies in utilising a range of multimedia design tools including 3D modelling, video editing, image manipulating and multimedia authoring
ability to integrate text, graphics and time-based elements to produce effective design solutions
ability to initiate, develop and realise distinctive and creative applications which demonstrate the effective manipulation of digital assets
ability to utilise a range of research skills, for example, research into potential audiences and markets, as a production tool
ability to prepare technical reports and presentations
ability to apply management techniques to the planning, resource allocations and execution of a design project
The way design practitioners are taught and trained in a different cultural setting.
Transferable skills
You develop the following transferable skills:
ability to generate, analyse, present and interpret data
use of information and communications technology
personal and interpersonal skills, teamworking
ability to communicate effectively to a variety of audiences and/or using a variety of methods
ability for working in flexible, creative and independent ways and for critical thinking, reasoning and reflection
ability to organise and manage time and resources within an individual project and a group project.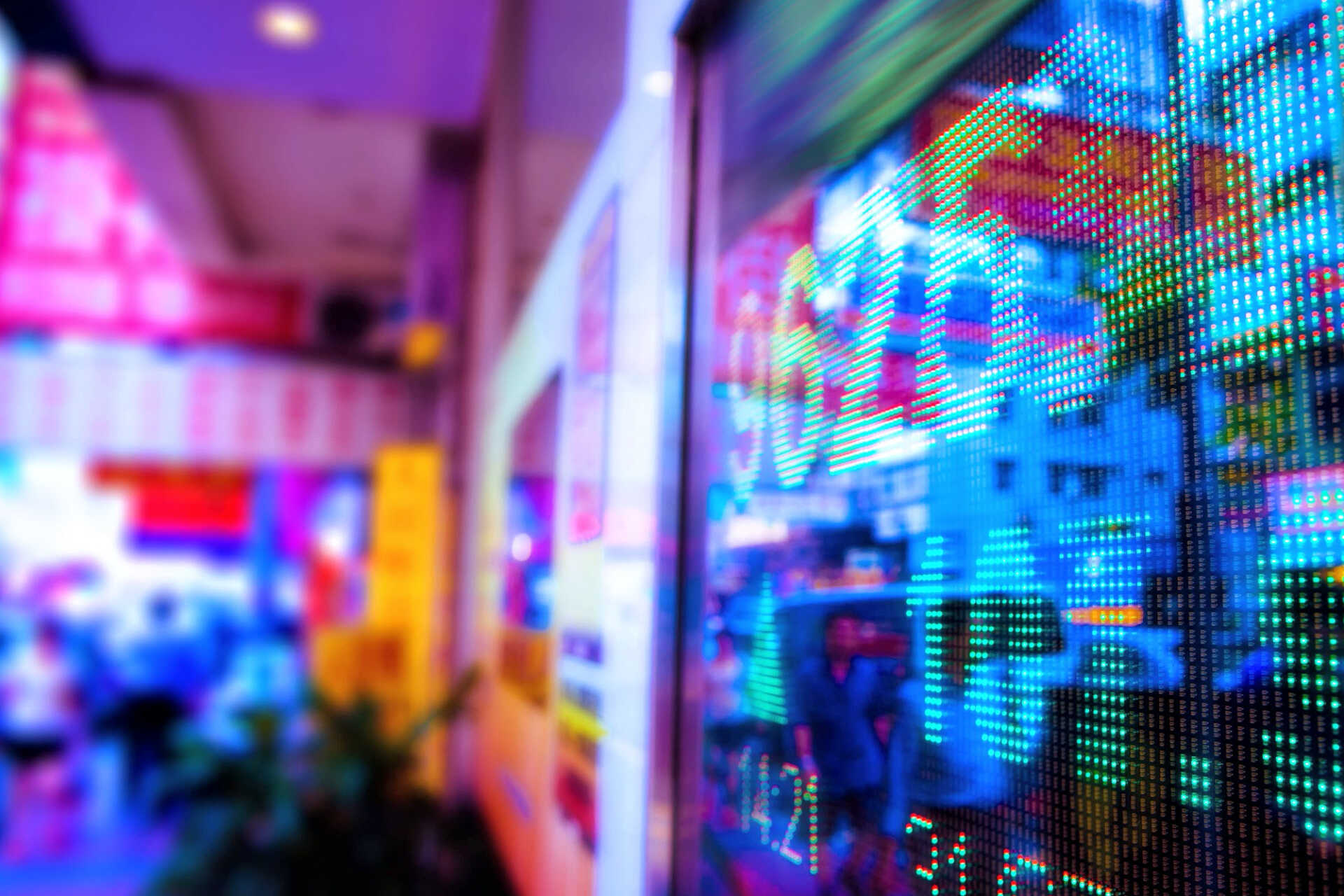 Independent rankings
Art and Design at Kent was ranked 3rd for research quality in The Complete University Guide 2023.

Art and Design at Kent was ranked 9th for graduate prospects in The Complete University Guide 2023.
Careers
Graduate destinations
Digital Design prepares you for careers in areas such as:
3D production and animation
digital marketing
user experience design
web design and development.
Help finding a job
Employers are always keen to employ graduates with knowledge of the work environment and some students receive job offers from their placement company.
The University also has an award-winning Careers and Employability Service which can give you advice on how to:
apply for jobs
write a good CV
perform well in interviews.
Career-enhancing skills
Studying on this degree not only equips you with an in-depth understanding of some of the most exciting technologies of the 21st century, it also helps you to develop useful workplace skills such as:
planning and organisation
leadership
effective communication.
You can gain extra skills by signing up for one of our Kent Extra activities, such as learning a language or volunteering.
Apply for Digital Design with a Year Abroad - BSc (Hons)
If you are from the UK or Ireland, you must apply for this course through UCAS. If you are not from the UK or Ireland, you can apply through UCAS or directly on our website if you have never used UCAS and you do not intend to use UCAS in the future.
Find out more about how to apply
All applicants
International applicants
Discover Uni information
Discover Uni is designed to support prospective students in deciding whether, where and what to study. The site replaces Unistats from September 2019.
Discover Uni is jointly owned by the Office for Students, the Department for the Economy Northern Ireland, the Higher Education Funding Council for Wales and the Scottish Funding Council.
It includes:
Information and guidance about higher education
Information about courses
Information about providers
Find out more about the Unistats dataset on the Higher Education Statistics Agency website.