Chemistry - BSc (Hons)
with a Year Abroad
Interested in developing chemical compounds? Curious about the structure of chemicals and the reactions they have with one another? Enter the fascinating world of Chemistry at Kent to gain the knowledge and practical skills to help tackle global challenges such as developing renewable energy and biomaterials and combating chemical warfare.
Overview
Our distinctive programme includes a set of 'chemistry in context' modules where you can apply your knowledge to specific case studies - in our state of the art facilities - as well as the opportunity to work with our leading research teams on your own project. You also benefit from our expert careers advice to give you the best possible start with a strong focus on your future career and how to get you there.
This programme is fully accredited by the Royal Society of Chemistry (RSC).
Reasons to study Chemistry at Kent
Study a wide range of modules from core chemistry concepts to how it can help build a better world with an introduction to chemistry and the environment.
Study abroad for a year or complete a professional placement to increase your employability skills and professional networks.
Fantastic industry-standard facilities, including a Raman spectrometer, two scanning electron microscopes (SEM), gas chromatography–mass spectrometry (GC-MS), high performance liquid chromatography (HPLC) system.
Take a final-year research project which can help prepare you for further study including PhDs.
Join ChemSoc, the Chemistry Society for all budding chemists, and take part in a range of social and career-focused talks and activities.
Our lecturers are both innovative teachers and active researchers.
What you'll learn
In the first year you'll develop a broad base on which chemistry is founded before further developing your knowledge of organic, inorganic and physical chemistry and your practical laboratory skills in year two.
In your third year you will study at one of our partner institutions abroad where, as well as Chemistry modules, you'll get the chance to study other topics that you may be interested in discovering.
In your final year, alongside advanced modules in organic, inorganic, analytical and physical chemistry, you complete an individual research project with one of our research groups.
Year abroad
Expand your horizons and tailor your degree to suit you with a year abroad, where you'll study at one of our partner institutions for a year. Studying abroad can help you grow in confidence, enhance your employability, plus you'll make friends in the country you're studying in and meet other adventurous students from around the world.
Alternatively, it's possible to work for a year in industry on our Chemistry with a Professional Placement course, or undertake cutting-edge work as part of a research group with our four-year integrated Master's, the MChem. Or you can also take our three-year Chemistry degree, without a year abroad or a professional placement.
We also offer a foundation year, giving those without the relevant scientific background, or who don't meet the entry requirements, the knowledge and skills needed to take on any of our Chemistry degrees.
Featured video
Entry requirements
The University will consider applications from students offering a wide range of qualifications. All applications are assessed on an individual basis but some of our typical requirements are listed below. Students offering qualifications not listed are welcome to contact our Admissions Team for further advice. Please also see our general entry requirements.
A level

BBC including Chemistry, Biology or Physics at grade B

GCSE

Mathematics grade C or 4

Access to HE Diploma

The University welcomes applications from Access to Higher Education Diploma candidates for consideration. A typical offer may require you to obtain a proportion of Level 3 credits in relevant subjects at merit grade or above.

BTEC Nationals

The University will consider applicants holding/studying BTEC Extended National Diploma Qualifications (QCF; NQF;OCR) in a relevant Science subject at 180 credits or more, on a case by case basis. Please contact us via the enquiries tab for further advice on your individual circumstances.


A typical offer would be to achieve Distinction, Merit, Merit.


International Baccalaureate

30 points overall or 15 points at Higher Level including HL Chemistry, HL Biology or HL Physics at 5

International Foundation Programme

N/A

T level

The University will consider applicants holding T level qualifications in subjects closely aligned to the course.
Please contact the School for more information at studynats@kent.ac.uk.
The University welcomes applications from international students. Our international recruitment team can guide you on entry requirements. See our International Student website for further information about entry requirements for your country.
If you need to increase your level of science ready for undergraduate study, we offer a Foundation Year programme which can help boost your previous scientific experience.
Meet our staff in your country
For more advice about applying to Kent, you can meet our staff at a range of international events.
English Language Requirements
Please see our English language entry requirements web page.
Please note that if you do not meet our English language requirements, we offer a number of 'pre-sessional' courses in English for Academic Purposes. You attend these courses before starting your degree programme.
Form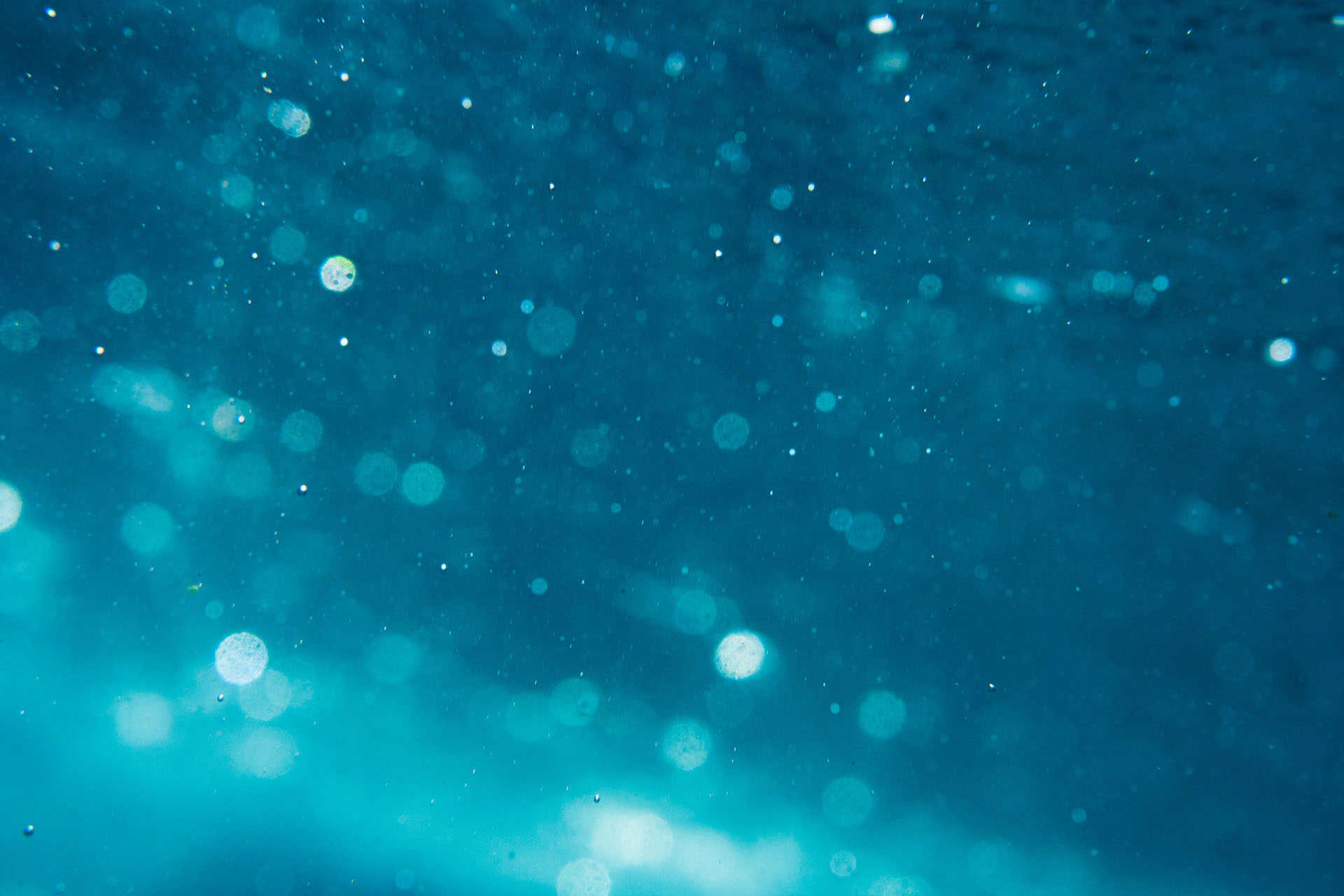 Register for email updates
Course structure
Duration: 4 years full-time
The course structure below gives a flavour of the modules and provides details of the content of this programme. This listing is based on the current curriculum and may change year to year in response to new curriculum developments and innovation.

In Stage 1-2, all modules listed below are compulsory.
In Stage 3, all of the modules listed below are compulsory, apart from PS601 - Fires and Explosions and PS637 - DNA Analysis & Interpretation, which you choose between as your final option.
Stage 1
Compulsory modules currently include
Chemistry, as one of the physical sciences, is rooted in careful observation of the natural world and experimentation. This module teaches the key skills required to work in a chemical laboratory, analysing unknown systems and synthesising new ones, and learning how to apply the theories and ideas from lecture modules to socially and industrially relevant problems.
This module presents a unified understanding of the structure of matter, linking physical properties to bonding and energy, and providing the tools necessary to begin to describe and analyse chemical problems. Key concepts such as mass balance and bonding (ionic, covalent, metallic, and intermolecular) are linked to analytical methods to show how these fundamental ideas can be measured and used.
This module will provide an initial look into chemistry and the environment, introducing important concepts such as pollution and climate change. The effects of chemical disasters will also be considered. Additionally, this module will begin to provide students with the wider skills necessary to study chemistry at university.
An introduction to the core Mathematical skills required within the Chemical and Forensic Sciences. These core skills will be complemented with a variety of problem-solving applications in Chemistry and Forensic Science.
As scientific methods and instruments advance, computers become ever more important in data analysis and acquisition. This module introduces to the concept of programming languages and their uses, and presents a practically minded course on using simple programming to solve problems relevant to chemistry, and to automate the analysis and presentation of data.
Organic chemistry underpins not only much of the chemistry of living things but also modern materials, dyes, medicines, and more. This module discusses the structure of organic molecules in detail, showing the shape of molecules dictates their properties, and how Nuclear Magnetic Resonance spectroscopy (NMR) can exploit this to determine the structures and thus properties of unknown molecules. Fundamental modes of reactivity of organic molecules are discussed, showing how simple mechanisms can be used to build complex and useful compounds.
Inorganic chemistry considers the rich and varied chemistry of all the periodic table. This module shows how the variation in bonding across the periodic table leads to predictable and useful trends in structure and properties. The fundamental properties and reactivity of the transition metals are examined in detail to show how their magnetic and spectroscopic properties may by understood and exploited, laying the groundwork for future applications.
This module discusses the key ideas of thermodynamics and kinetics in a chemical context. It shows how the universe may be understood in terms of the flow of energy from high to low, and how this allows not only an understanding of what transformations are possible but also how fast they will occur. These essential physical principles are then applied to real world phenomena such as batteries, showing that even the most fundamental theories have direct and important applications in the modern world.
Stage 2
Compulsory modules currently include
This module builds upon the key skills developed in the previous year, teaching new synthetic and analytical techniques, coupled with work using computational methods and analytical software to provide a deeper understanding of lecture material and how it may be applied more generally, and learning how to apply the theories and ideas from lecture modules to socially and industrially relevant problems.
This module will deepen your understanding of quantum mechanics and symmetry. We explore how this gives rise to quantisation and selection rules, and go on to apply this to spectroscopic methods to understand structure and bonding including: rotational (microwave) spectroscopy, vibrational (IR and Raman) spectroscopy and electronic transitions (UV-vis).
Underpinning both modern industrial catalysis and many biological systems, the chemistry of metal-carbon bonds is both incredibly important and diverse. This module delves into the factors controlling structure, bonding, and reactivity in organometallic species across the periodic table. It teaches how the properties of organometallic systems can be understood, controlled, and applied to solve important problems in the modern world.
This course will introduce students to the key ideas and fundamental molecular components of biochemistry. The course will cover simple biomolecules and non-covalent interactions, building up to biological oligomers. This will lead to introductory pharmacology and pharmacokinetics, illustrated with medicinal chemistry case studies.
This module builds upon the key skills developed in previous laboratory modules, working towards longer and open-ended experiments designed to prepare students for research projects in stage 3.
In this module, you will study organic reactions and compounds encountered in organic chemistry in depth. In particular, you will look at the organic chemical reaction mechanisms (including aspects of physical organic chemistry) and the reactions of a variety of organic compounds. You will also look at strategies for synthesising target molecules. Topics may include carbon-carbon bond formation, aromatic chemistry, the kinetics of organic chemistry, and carbonyl chemistry.
Analytical chemistry underpins all other aspects of the discipline, and covers not only how to find out what a thing is but how to design experiments and confirm results to quantify just how confident you can be that your answer is useful. This module takes a pragmatic, applications driven approach to sample preparation, analysis, and data validation.
The functional properties of solids, which are widely used for their ability to conduct electricity and ions, is determined by their structure on the atomic scale. An understanding of this is vital to the development of new materials, including those required to enable the clean energy technologies of tomorrow. This module will provide you with an understanding of the structures of solids and how they're determined. We will also explore the properties of materials, including electronic and ionic conductivity, and the role solids play in energy-related technologies.
Year abroad
After successfully completing stage 1 at your first attempt, with an average pass mark of at least 60%, you have the opportunity to spend a year abroad between Stages 2 and 3. We give advice and guidance on finding a placement.
Please note that acceptance onto the course is not a guarantee of a placement. The responsibility of finding a placement is on the student, with help and support from the department. If you cannot find a placement, you will be required to change your registration for the equivalent BSc programme without the Year Abroad option.
Students on a four-year degree programme spend a year between Stages 2 and 3 at one of our partner universities in the USA, Canada or Hong Kong. For a full list, please see Go Abroad. Places are subject to availability.
Going abroad as part of your degree is an amazing experience and a chance to develop personally, academically and professionally. You experience a different culture, gain a new academic perspective, establish international contacts and enhance your employability.
Compulsory modules currently include
This module is taken by students on the BSc (Hons) Forensic Science and BSc (Hons) Chemistry with a Year Abroad courses, and requires students to cover relevant modules at a suitable standard equivalent to Level 5 or 6 at the University of Kent. Modules can take a multidisciplinary focus inclusive of chemistry, biology, physics or maths. The Year Abroad will provide students with science education at an international partner university with the additional opportunity to study some modules which are not available at the University of Kent. With regards to suitable topics, an academic liaison at Kent will check and approve the student's choice of modules when joining the partner institution.
Stage 3
Compulsory modules currently include
This module will provide students with the skills necessary to propose, develop, perform and report on a project. The emphasis on of this module will focus on not only academic projects but also on industrial requirements.
This module introduces key concepts and practises of supramolecular and polymer chemistry. It will focus on linking past modules to supramolecular chemistry and outline important concepts and examples of supramolecular chemistry. This will include non-covalent interactions, self-association and self-assembly with an overall emphasis on soft matter and solution-based supramolecular concepts. This module will also give an overview of fundamental concepts in polymer chemistry (synthesis, characterisation and properties) leading to a more specialised introduction to block copolymers, self-assembly and supramolecular polymer chemistry that will build upon previous course material.
In this module, you will study chirality; the 'handedness' of chemistry and how we can manipulate chemical bonds to produce enantiomerically pure molecules for the pharmaceutical and life sciences. You will also understand the formation of key medicinally relevant heterocyclic systems, and learn to logically plan a complex chemical synthesis. Topics include cycloaddition chemistry, heterocycle synthesis, asymmetric synthesis, retrosynthesis and radical chemistry.
Analytical chemistry underpins all other aspects of the discipline. This module discusses modern methods in data analysis and processing, Cheminformatics and "Big Data", and describes advanced analytical methods used for analysing complex systems.
In this module students will undertake individual research projects. You will gain skills in conducting and directing scientific research, data analysis and interpretation, problem solving and communication of results, culminating in the writing of your dissertation.
Computational modelling and simulations are increasingly used in the natural sciences to complement experimental work and can be used to provide unique insight, especially when experiments are expensive, dangerous or prohibited. Here, we will introduce students to modelling and simulation approaches that a chemistry practitioner is likely to encounter in their career. Possible topics may include mesoscale modelling, classical mechanics, quantum mechanics and machine learning.
The electronic structure and bonding of inorganic systems is directly responsible for their physical properties and reactivity, and leads to the diverse spectroscopic and magnetic properties observed and exploited in the modern world, as well as dictating their stability. This module looks at the factors controlling these properties in small molecules and clusters, how they may be measured, and builds a fundamental understanding off these systems with a focus on understanding and solving a range of contemporary problems.
This module will introduce you to methods for preparing and characterising solids such as crystalline, nano- and amorphous materials. The module will also explore properties such as magnetism, dielectric and electronic behaviours which depend on the symmetry and structure of condensed matter phases.
Fees
The fees for the 2024/25 year have not yet been set by the Government. As a guide, the tuition fees for undergraduate study in 2023/24 are shown below.
Home full-time

TBC

International full-time

TBC
For details of when and how to pay fees and charges, please see our Student Finance Guide.
For students continuing on this programme, fees will increase year on year by no more than RPI + 3% in each academic year of study except where regulated.*
Your fee status
The University will assess your fee status as part of the application process. If you are uncertain about your fee status you may wish to seek advice from UKCISA before applying.
Fees for year in industry
Fees for undergraduate students are £1,385.
Fees for year abroad
Fees for undergraduate students are £1,385.
Students studying abroad for less than one academic year will pay full fees according to their fee status.
Additional costs
Find out more about accommodation and living costs, plus general additional costs that you may pay when studying at Kent.

Funding
Scholarships
We have a range of subject-specific awards and scholarships for academic, sporting and musical achievement.
Search scholarships
Kent offers generous financial support schemes to assist eligible undergraduate students during their studies. See our funding page for more details.
The Kent Scholarship for Academic Excellence
At Kent we recognise, encourage and reward excellence. We have created the Kent Scholarship for Academic Excellence.
The scholarship will be awarded to any applicant who achieves a minimum of A*AA over three A levels, or the equivalent qualifications (including BTEC and IB) as specified on our scholarships pages.
Teaching and assessment
The degree is made of a combination of lectures, laboratory classes, project work and problem solving seminars.
Assessment is by a combination of written examinations, continuous assessment and other assignments. You must pass the Stage 1 examinations in order to go on to Stage 2. The year in industry mark also counts towards your final degree result.
Coursework assessments include practical laboratory skills, presentation skills as well as essay and report writing.
Please note that there are degree thresholds at stage 1 that you will be required to pass in order to continue onto the next stages.
Contact hours
For a student studying full time, each academic year of the programme will comprise 1200 learning hours which include both direct contact hours and private study hours. The precise breakdown of hours will be subject dependent and will vary according to modules. Please refer to the individual module details under Course Structure.
Methods of assessment will vary according to subject specialism and individual modules. Please refer to the individual module details under Course Structure.
Programme aims
The programme aims to:
Instil a sense of enthusiasm for chemistry, an appreciation of its application in different contexts and involve students in an intellectually stimulating and satisfying experience of learning and studying.
Provide a broad, balanced foundation of chemical knowledge and practical skills.
Widen access to as broad a range of students as practicable.
Develop students' ability to apply their knowledge and skills to the solution of chemical science problems.
Develop students' ability to apply their chemical knowledge and skills to the solution of theoretical and practical problems in chemistry.
Teach students a wide range of practical skills including a knowledge, understanding and ability to assess safety in the laboratory environment.
Teach students the appropriate generic skills that will be of value in chemical and non-chemical employment.
Provide a stimulating, research-active environment in which students are supported and motivated to achieve their academic and personal potential.
Enable students to graduate with an understanding of scientific methodology, the ability to use this in the solution of problems in and outside of a laboratory environment, and the ability to undertake and report on an experimental investigation using such methodology.
Establish an appreciation of the importance and sustainability of the chemical sciences in an industrial, academic, economic, environmental and social context.
Provide the knowledge and skillsfor students to proceed to graduate employment or to further their studies.
Further develop students' work-related skills and provide experience of a workplace culture through the opportunity to spend a year in industry.
Learning outcomes
Knowledge and understanding
You gain knowledge and understanding of:
Core and foundation scientific physical, biological, and chemical concepts, terminology, theory, units, conventions, and laboratory practise and methods in relation to the chemical sciences.
Areas of chemistry including: properties of chemical elements, states of matter, organic functional groups, physiochemical principles, organic and inorganic materials, synthetic pathways, analytical chemistry, medicinal chemistry, biochemistry, fires and explosions.
Appreciate developments at the forefront of some areas of chemical science.
Intellectual skills
You gain the following intellectual abilities:
Demonstrate knowledge and understanding of essential facts, concepts, principles and theories relating to the subject and to this to the solution of qualitative and quantitative problems.
Recognise and analyse problems and plan strategies for their solution by the evaluation, interpretation and synthesis of scientific information and data.
Use computational methods for the practical application of theory and to use IT and data-processing skills to search for, assess and interpret chemical information and data.
Skills in essay writing and presenting scientific material and arguments clearly and correctly, in writing and orally, to a range of audiences and communicate complex scientific argument to a lay audience.
Subject-specific skills
You gain subject-specific skills in the following:
Safe handling of chemical materials, taking into account their physical and chemical properties, including any specific hazards associated with their use and risk assessment.
The ability to carry out documented standard laboratory procedures involved in synthetic and analytical work in relation to organic and inorganic systems, skills in observational and instrumental monitoring of physiochemical events and changes and the systematic and reliable documentation of the above and the operation of standard analytical instruments employed in the chemical sciences.
Collate, interpret and explain the significance and underlying theory of experimental data, including an assessment of limits of accuracy.
Use experimental data to inform future work.
The ability to implement research projects including competence in the design and execution of experiments.
Transferable skills
You gain transferable skills in the following:
Communication, written and oral.
The ability to undertake further training of a professional nature.
Problem-solving, relating to qualitative and quantitative information, extending to situations where evaluations have to be made on the basis of limited information.
Numeracy and computational abilities, including such aspects as error analysis, order-of-magnitude estimations, correct use of units and modes of data presentation.
Information-retrieval, in relation to primary and secondary information sources, including online computer searches.
IT abilities, such as word-processing and spreadsheet use, data-logging and storage, and internet communication.
Interpersonal skills, the ability to interact with other people and to engage in team working within a professional environment.
Time-management and organisation, as evidenced by the ability to plan and implement efficient and effective modes of working.
To be able to continue your professional development and employment.
The ability to function effectively in an industrial or commercial environment through a Year in Industry.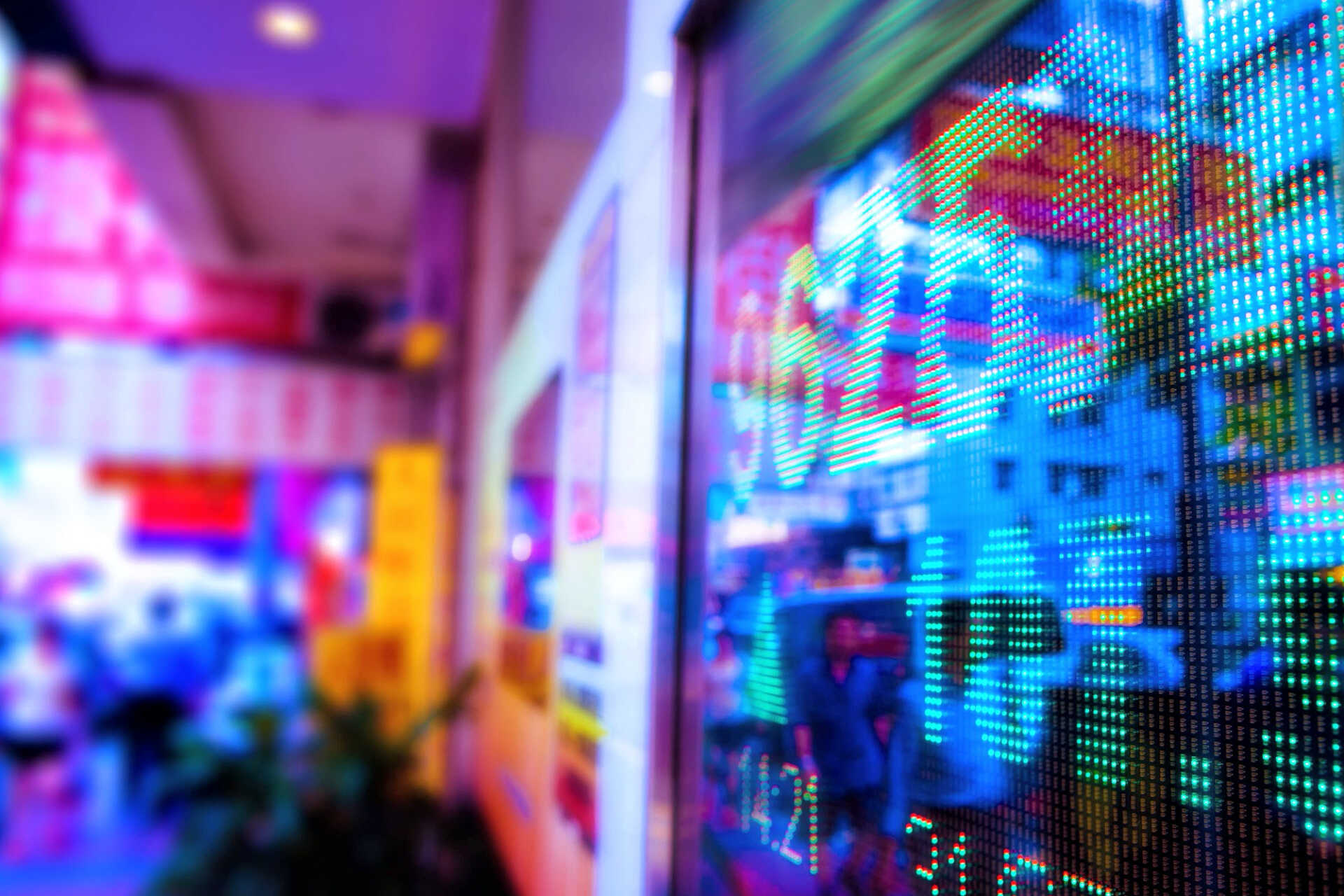 Careers
Your Future
You graduate with an excellent grounding in scientific knowledge and extensive laboratory experience. In addition, you also develop the key transferable skills sought by employers, such as:
excellent communication skills
work independently or as part of a team
the ability to solve problems and think analytically
time management.
This means that our graduates are well equipped for careers across a range of fields and have gone on to work for companies such as SG Technologies Ltd., Reckitt, Concept Life Sciences, and GSK. You can read their stories, and find out about the range of support and extra opportunities available to further your career potential here
Apply for Chemistry with a Year Abroad - BSc (Hons)
Undergraduate applications open for 2024 entry on 16 May 2023. You can still apply for courses starting in 2023 via the UCAS website.
Our Open Days are a great way to discover more about the courses and get a feel for where you'll be studying. Along with campus tours, online chats and virtual events there are lots of other ways to visit us.

Sign up to receive all the latest news and events from Kent.
Discover Uni information
Discover Uni is designed to support prospective students in deciding whether, where and what to study. The site replaces Unistats from September 2019.
Discover Uni is jointly owned by the Office for Students, the Department for the Economy Northern Ireland, the Higher Education Funding Council for Wales and the Scottish Funding Council.
It includes:
Information and guidance about higher education
Information about courses
Information about providers
Find out more about the Unistats dataset on the Higher Education Statistics Agency website.