Human Geography - BSc (Hons)
with a Year Abroad
This is an archived page and for reference purposes only
Join the next generation of geographers preparing to address the challenges facing the modern world. Expand your theoretical knowledge and develop practical field, research and work-related skills in a course that extends beyond the traditional foundations of Geography to address contemporary social and environmental issues. Get to know another country by spending a year abroad at one of our partner universities.
Overview
Examine why the world is changing so quickly and how these changes affect the environment, culture and economies at local, national and global levels. Drawing on expertise from the University's schools of Law, Sociology, and Anthropology and Conservation, this course equips you with the skills required for a career in business, government agencies, NGOs, education and development.
Experience a different culture, gain a new academic perspective, establish international contacts, and enhance your employability with a year studying abroad.
Reasons to study Human Geography at Kent
Choose from a wide selection of optional modules to tailor your degree to your interests.
Access state-of-the-art study resources including an ecology laboratory, a field trials area, conservation genetics laboratories, a visual anthropology room and an ethnobiology laboratory.
Apply your learning on field trips in the UK and continental Europe. (Optional and residential trips may require support funding from attendees.)
Shape your degree outside of the classroom through our EcoGeog Society, with events such as the distinguished lecture by Tim Marshall on his book The Power of Geography.
Be part of a community engaged in ecological projects around the world, including members of the Kent Interdisciplinary Centre for Spatial Studies (KISS).
Join the supportive and welcoming community on our Canterbury campus, set among green and tranquil open spaces, with access to the world-class resources of our Templeman Library.
What you'll learn
Developing knowledge and skills for your future employment is a fundamental element of this programme. As well as acquiring generic skills such as analytical writing, oral presentations, team working and leadership, you'll strengthen your competence as a geographer through regular opportunities for field work and hands-on experience of analytical tools such as geographic information systems and remote sensing imagery. A strong core of Geography modules will give you a sound foundation in the subject, whilst a wide selection of option modules, as well as 'wild' modules from other schools, means you can tailor your degree to pursue specialist interests. Through the year abroad you have the opportunity to gain a closer knowledge of your host country.
Featured video
Entry requirements
The University will consider applications from students offering a wide range of qualifications. All applications are assessed on an individual basis but some of our typical requirements are listed below. Students offering qualifications not listed are welcome to contact our Admissions Team for further advice. Please also see our general entry requirements.
A level

BBB including one of Biology, Geography, Chemistry, Environmental Science, Psychology, Geology, Physics, Maths or any Joint Science at grade B or above.

GCSE

Mathematics grade C/4 or above

Access to HE Diploma

The University welcomes applications from Access to Higher Education Diploma candidates for consideration. A typical offer may require you to obtain a proportion of Level 3 credits in relevant subjects at merit grade or above.

BTEC Nationals

Distinction, Distinction, Merit in Countryside Management, Animal Management or Applied Science. Other subjects will be considered on a case-by-case basis

International Baccalaureate

30 points overall or 15 points at HL, including 5 at HL or 6 at SL in Biology, Geography, Environmental Science, Psychology, Geology, Chemistry, Physics or Maths.

International Foundation Programme

Pass all components of the University of Kent International Foundation Programme with a 60% overall average including 60% in LZ045 Life Sciences (1 & 2), 60% in LZ036 Academic Skills, and 50% in LZ013 Maths and Statistics if you do not hold GCSE Maths at 4/C or equivalent).

T level

The University will consider applicants holding T level qualifications in subjects closely aligned to the course.
If you are an international student, visit our International Student website for further information about entry requirements for your country, including details of the International Foundation Programmes. Please note that international fee-paying students who require a Student visa cannot undertake a part-time programme due to visa restrictions.
Please note that meeting the typical offer/minimum requirement does not guarantee that you will receive an offer.
English Language Requirements
Please see our English language entry requirements web page.
Please note that if you do not meet our English language requirements, we offer a number of 'pre-sessional' courses in English for Academic Purposes. You attend these courses before starting your degree programme.
Course structure
Duration: 4 years full-time, 7 years part-time
The following modules are indicative of those offered on this programme. This listing is based on the current curriculum and may change year to year in response to new curriculum developments and innovation.
You study a combination of compulsory and optional modules and can alos take 'wild' modules from other programmes so you can customise your programme and explore other subjects that interest you.
Within each stage you are required to take 120 credits.
Fees
The 2022/23 annual tuition fees for this course are:
Home full-time

£9,250

EU full-time

£13,000

International full-time

£17,400

Home part-time

£4,625

EU part-time

£6,500

International part-time

£8,700
For details of when and how to pay fees and charges, please see our Student Finance Guide.
For students continuing on this programme, fees will increase year on year by no more than RPI + 3% in each academic year of study except where regulated.*
Your fee status
The University will assess your fee status as part of the application process. If you are uncertain about your fee status you may wish to seek advice from UKCISA before applying.
Fees for Year in Industry
Fees for Home undergraduates are £1,385.
Fees for Year Abroad
Fees for Home undergraduates are £1,385.
Students studying abroad for less than one academic year will pay full fees according to their fee status.
Additional costs
Field trips
One day trips that are compulsory to a module are financially funded by the School. Optional or longer trips may require support funding from attendees.
General additional costs
Find out more about accommodation and living costs, plus general additional costs that you may pay when studying at Kent.
Funding
Scholarships
We have a range of subject-specific awards and scholarships for academic, sporting and musical achievement.
Search scholarships
University funding
Kent offers generous financial support schemes to assist eligible undergraduate students during their studies. See our funding page for more details.
Government funding
You may be eligible for government finance to help pay for the costs of studying. See the Government's student finance website.
Scholarships
General scholarships
Scholarships are available for excellence in academic performance, sport and music and are awarded on merit. For further information on the range of awards available and to make an application see our scholarships website.
The Kent Scholarship for Academic Excellence
At Kent we recognise, encourage and reward excellence. We have created the Kent Scholarship for Academic Excellence.
The scholarship will be awarded to any applicant who achieves a minimum of A*AA over three A levels, or the equivalent qualifications (including BTEC and IB) as specified on our scholarships pages.
Teaching and assessment
Modules use a variety of approaches enabling students to gain theoretical and practical understanding, through formal lectures, seminars, workshops, computer practicals and tutorials, role playing, laboratory exercises and fieldwork (in the UK and abroad).

Most modules are assessed through a mixture of coursework – including not only essays and written reports but also more practical tasks such as presentations and mini-projects – as well as exams. Some modules are assessed only by coursework.
You also have an opportunity to conduct a field-based research thesis in your final year. This gives you practical experience of developing a research proposal and research questions, finding appropriate methods, conducting research, analysing and interpreting results, writing up a full research project and giving an oral presentation.
It also allows you to use a range of research methods in a variety of contexts to explore key environmental, geographical and anthropological issues, and participate in the advancement of knowledge. You can conduct your research project either in the UK or abroad.
The Year Abroad is assessed on a pass/fail basis and does not contribute towards your final degree classification.

Contact hours
For a student studying full time, each academic year of the programme will comprise 1200 learning hours which include both direct contact hours and private study hours. The precise breakdown of hours will be subject dependent and will vary according to modules. Please refer to the individual module details under Course Structure.
Methods of assessment will vary according to subject specialism and individual modules. Please refer to the individual module details under Course Structure.
Programme aims
Our aims are to:
produce a broad, sophisticated and interdisciplinary approach to the study of human-environment relationships in the context of how human society is reproduced spatially
equip students with effective and state-of-the-art technical skills for quantitative, qualitative and spatial data collection and analysis of society and space through fieldwork experience and practical exercises
provide students with a sound foundation in the scientific and humanistic approaches to the study of human-environment relationships, allowing them to consider the interaction between biophysical, historical and socio-cultural processes and dynamics
sensitise students to the importance of pattern, process, scale, time and space in the study of complex systems and how these affect our understanding of biological, social and cultural diversity, as well as of human adaptation to the environment and to environmental change
facilitate the educational experience of students through innovative opportunities for learning during fieldwork and hands-on approaches to analytical tools
provide students with the opportunity to gain practical experience relating to research and to the applied dimensions and social impact of their Human Geography degree, with options for work, study and field trips abroad
ensure that the learning experience provides transferable skills necessary for professional development, analytical problem solving, interpersonal development, autonomous practice and team-working, in a manner which is efficient, reliable and enjoyable to students
equip graduates to thrive in research-led teaching environments with the ability to think critically and creatively and with the necessary practical and research skills to prepare them for high-level postgraduate studies or for the increasingly competitive job market
prepare graduates for leading employment roles in the interdisciplinary fields of nature conservation, town and country planning, environmental protection and sustainable development, in the commercial, private or public sectors
experience of work in a professional environment relevant to your degree programme, whether at home or abroad
employment-related skills, including an understanding of how to relate to the structures and functions in an organisation
the qualities needed for employment in situations requiring the exercise of professionalism, independent thought, personal responsibility and decision-making.
Learning outcomes
Knowledge and understanding
You gain knowledge and understanding of:
how environments and landscapes are the result of human activity and their spatial variations over time
the ways in which spatial relations are an inherent and important feature of economic, social, cultural and political activity, and how they reflect, reproduce and remake social relations including government policy
the significance of temporal and spatial scale in human processes at local, regional and global levels and how that produces and reproduces specific human geographies
the main dimensions and scales of economic, social, political and environmental inequality and difference, the range of interpretation of these processes, and how scale itself can be contested and politicised
the concepts underlying development and sustainability and how they can be critically evaluated
the historical development of the subject area of geography, and how changes in the subject itself have influenced its development as a dynamic, plural and contested intellectual subject resulting in diverse approaches
the way that an employee can contribute to the organisation in which they work
specific areas of theory, policy or practice relevant to the host organisation(s) and the agreed placement task(s).
Intellectual skills
You develop intellectual abilities in the following areas:
spatial awareness and observation
abstraction and synthesis of information
developing a reasoned argument founded upon assessing the merits of contrasting theories and explanations
primary or secondary data generation, collection and recording, or the use of secondary data sets (both qualitative and quantitative)
apply some of the above skills from the perspective of your chosen employment sector
gain a broader perspective on your individual discipline.
Subject-specific skills
You gain subject-specific skills in:
preparing maps, diagrams and other visualisations
critically evaluating, interpreting and combining different types of geographical evidence (for example texts, imagery, archival data, maps, or digitalised date)
conducting fieldwork and field data collection
employing a variety of interpretative methods (for example participant observation, ethnographic interviews, and auto-ethnography)
employing a variety of social survey methods (for example questionnaire surveys and structured interviews)
utilising methods for the collection and analysis of spatial and environmental information (for example GIS, remote sensing, statistical and mathematical modelling)
the ability to apply theoretical and technical knowledge to professional practice.
Transferable skills
You gain transferable skills in the following:
developing learning and studying skills and autonomous learning
synthesising, contextualising and critically evaluating information of different styles and different sources
oral, written and graphic communication
information and data handling and retrieval
professional teamwork.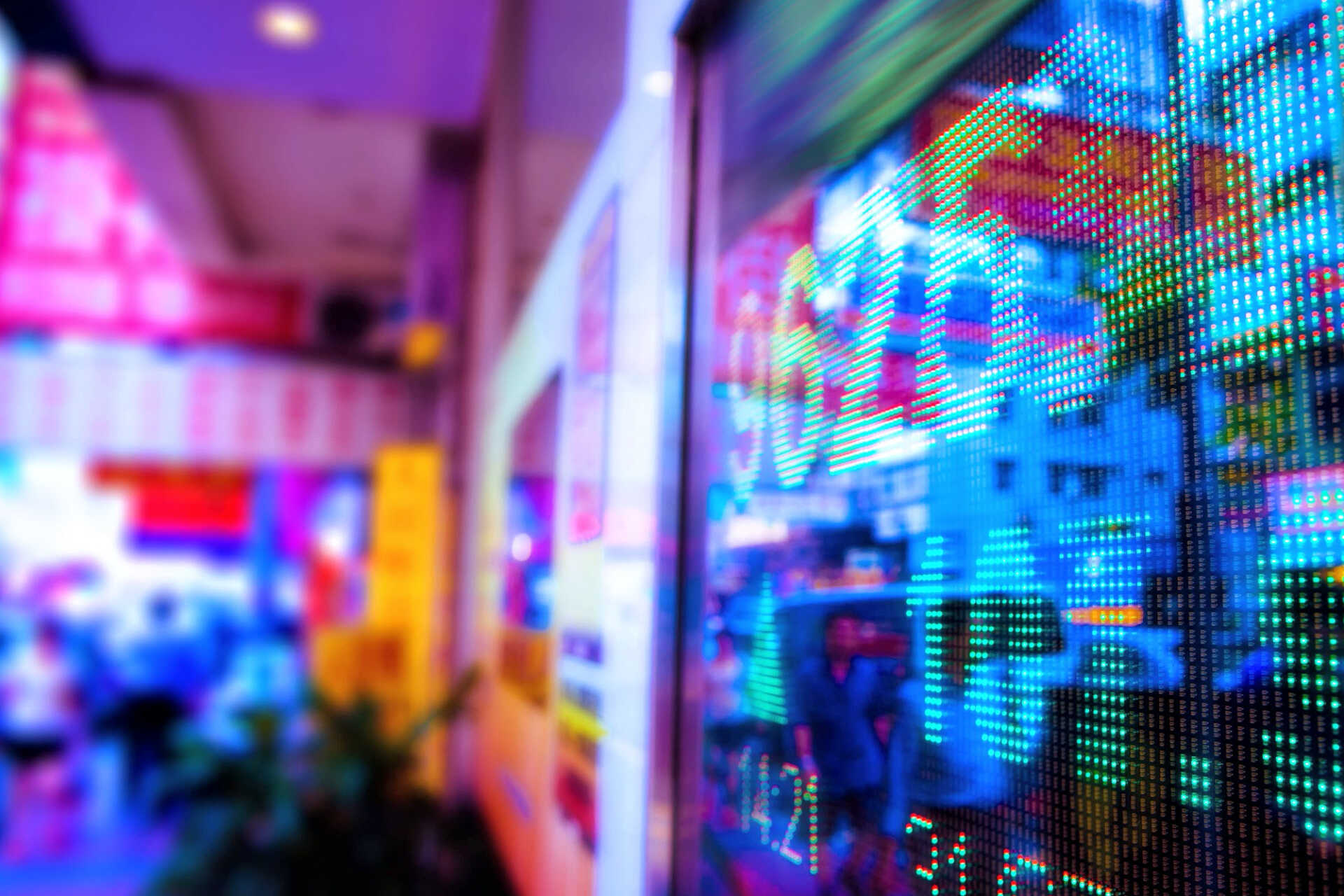 Independent rankings
Anthropology at Kent was ranked 10th for student satisfaction and 14th for research quality in The Complete University Guide 2023.
Careers
A Human Geography degree provides a strong basis for students looking to pursue a career in a range of professions and sectors relating to the sustainability agenda, including: environmental and international development NGOs, government departments and local authorities, and businesses with an environmental remit, including the land-based sectors.
Graduate destinations
Using our network of NGOs and consultancy companies, we identified the key skills that successful employees should have. This programme has been designed to equip students with the theoretical and practical skills that are highly demanded by employers in a wide range of fields relating to:
nature conservation
town and country planning
environmental protection
sustainable development
environmental consultancy
tourism
international aid/development.
This programme also equips graduates with the ability to think critically and creatively, enabling them to thrive in research-led teaching environments, and with the necessary practical and research skills to prepare them for high-level postgraduate studies or the increasingly competitive job market.
Help finding a job
The School offers an employability programme aimed at helping you develop the skills you'll need to look for a job. This includes workshops, mentoring and an online blog featuring tips, advice from employers, job adverts, internship information and volunteering opportunities.
The University's friendly Careers and Employability Service offers advice on how to:
apply for jobs
write a good CV
perform well in interviews.
Career-enhancing skills
As a Human Geography student, you develop expertise in understanding, interpreting and responding to human behaviour. Alongside such specialist skills, you also develop the transferable skills graduate employers look for, including the ability to:
think critically
communicate your ideas and opinions
work independently and as part of a team.
You can also gain extra skills by signing up for one of our Kent Extra activities, such as learning a language or volunteering.
Apply for Human Geography with a Year Abroad - BSc (Hons)
Discover Uni information
Discover Uni is designed to support prospective students in deciding whether, where and what to study. The site replaces Unistats from September 2019.
Discover Uni is jointly owned by the Office for Students, the Department for the Economy Northern Ireland, the Higher Education Funding Council for Wales and the Scottish Funding Council.
It includes:
Information and guidance about higher education
Information about courses
Information about providers
Find out more about the Unistats dataset on the Higher Education Statistics Agency website.