Chemistry - BSc (Hons)
with a Foundation Year
This is an archived page and for reference purposes only
Tackle global challenges such as developing renewable energy and biomaterials, and combating chemical warfare. Whether you're looking for a change of career, or may not have the scientific background or entry requirements for a degree in Chemistry, our Foundation Year offers the opportunity to fill any knowledge gaps and build your confidence.
Overview
This programme is designed for students who do not meet the requirements for direct entry to Stage 1 of our degree courses, and is an excellent conversion course for applicants who have shown academic ability in non-science subjects.
Our distinctive programme includes a set of 'chemistry in context' modules where you can apply your knowledge to specific case studies, as well as the opportunity to work with our leading research teams on your own project.
Reasons to study Chemistry with a Foundation Year at Kent
Our foundation year offers you the flexibility to progress to degrees across our Division of Natural Sciences. You may choose a degree in Chemistry, but equally you could opt for a degree within Forensic Science, Biosciences or Sport and Exercise Sciences.
There may also be an opportunity to progress to a four-year MChem programme that includes a final-year research project.
Fantastic industry-standard facilities, including a Raman spectrometer, two scanning electron microscopes (SEM), gas chromatography-mass spectrometry (GC-MS), high-performance liquid chromatography (HPLC) system.
Study a wide range of modules from core chemistry concepts to how it can help build a better world with an introduction to chemistry and the environment.
Discover opportunities to spend a year on a professional placement, gaining valuable work experience, or spend a year studying abroad.
Take a final-year research project which can help prepare you for further study including PhD.
Benefit from our expert careers advice to give you the best possible start with a strong focus on your future career and how to get you there.
Join ChemSoc, the Chemistry Society for all budding chemists, and take part in a range of social and career-focused talks and activities.
For graduate prospects, Chemistry at Kent was ranked 5th in The Guardian University Guide 2022.
What you'll learn
In your foundation year, you study compulsory modules in biology, chemistry and scientific methods, plus a choice of optional modules. On successful completion of the foundation year, you will have reached a standard above A level and so be fully equipped to tackle a BSc degree course.

In the first year of your degree, you'll develop a broad base on which chemistry is founded, before further developing your knowledge of organic, inorganic and physical chemistry and your practical laboratory skills in year two.
In your final year, alongside advanced modules in organic, inorganic, analytical and physical chemistry, you complete an individual research project with one of our research groups.

Year abroad
Expand your horizons and tailor your degree to suit you with a year abroad, where you'll study at one of our partner institutions for a year. Studying abroad can help you grow in confidence, enhance your employability, plus you'll make friends in the country you're studying in and meet other adventurous students from around the world.
Professional placement
Alternatively, it's possible to work for a year in industry on our Chemistry with a Professional Placement course.
Integrated Master's
You can also undertake cutting-edge work as part of a research group with our four-year integrated Master's, the MChem.

Featured video
Entry requirements
The University will consider applications from students offering a wide range of qualifications. All applications are assessed on an individual basis but some of our typical requirements are listed below. Students offering qualifications not listed are welcome to contact our Admissions Team for further advice. Please also see our general entry requirements.
A level

For those with a relevant science qualification our standard offer is CD - with one subject to be Chemistry or Biology. For those without a relevant science qualification, our standard offer is BB.

Access to HE Diploma

The University welcomes applications from Access to Higher Education Diploma candidates for consideration. A typical offer may require you to obtain a proportion of Level 3 credits in relevant subjects at merit grade or above.

BTEC Nationals

The University will consider applicants holding BTEC National Qualifications (QCF; NQF; OCR).

International Baccalaureate

30 points overall or 11 at HL including HL Chemistry or Biology at 4 or SL Chemistry or Biology at 5.

International Foundation Programme

N/A

T level

The University will consider applicants holding T level qualifications in subjects closely aligned to the course.
Please contact the School for more information at studynats@kent.ac.uk.

If you are an international student, visit our International Student website for further information about entry requirements for your country, including details of the International Foundation Programmes. Please note that international fee-paying students who require a Student visa cannot undertake a part-time programme due to visa restrictions.
Please note that meeting the typical offer/minimum requirement does not guarantee that you will receive an offer.
English Language Requirements
Please see our English language entry requirements web page.
Please note that if you do not meet our English language requirements, we offer a number of 'pre-sessional' courses in English for Academic Purposes. You attend these courses before starting your degree programme.
Course structure
Duration: BSc 4 years, 5 years with a Sandwich Year, MChem 5 years
Modules
The following modules are indicative of those offered on this programme. This listing is based on the current curriculum and may change year to year in response to new curriculum developments and innovation.
On most programmes, you study a combination of compulsory and optional modules. You may also be able to take 'elective' modules from other programmes so you can customise your programme and explore other subjects that interest you.
Fees
The 2022/23 annual tuition fees for this course are:
Home full-time

£9,250

EU full-time

£15,900

International full-time

£21,200
For details of when and how to pay fees and charges, please see our Student Finance Guide.
For students continuing on this programme, fees will increase year on year by no more than RPI + 3% in each academic year of study except where regulated.*
Your fee status
The University will assess your fee status as part of the application process. If you are uncertain about your fee status you may wish to seek advice from UKCISA before applying.
Additional costs
General additional costs
Find out more about accommodation and living costs, plus general additional costs that you may pay when studying at Kent.
Funding
Scholarships
We have a range of subject-specific awards and scholarships for academic, sporting and musical achievement.
Search scholarships
University funding
Kent offers generous financial support schemes to assist eligible undergraduate students during their studies. See our funding page for more details.
Government funding
You may be eligible for government finance to help pay for the costs of studying. See the Government's student finance website.
Scholarships
General scholarships
Scholarships are available for excellence in academic performance, sport and music and are awarded on merit. For further information on the range of awards available and to make an application see our scholarships website.
The Kent Scholarship for Academic Excellence
At Kent we recognise, encourage and reward excellence. We have created the Kent Scholarship for Academic Excellence.
The scholarship will be awarded to any applicant who achieves a minimum of A*AA over three A levels, or the equivalent qualifications (including BTEC and IB) as specified on our scholarships pages.
Teaching and assessment
There are approximately eight one-hour lectures each week, laboratory classes, project work and problem-solving seminars.
Assessment is by a combination of written examinations, continuous assessment and other assignments. You must pass the Stage 1 examinations in order to go on to Stage 2. Coursework assessments include practical laboratory skills, presentation skills as well as essay and report writing.
Please note that you must pass all modules of the foundation year in order to progress onto stage 1.
Contact hours
For a student studying full time, each academic year of the programme will comprise 1200 learning hours which include both direct contact hours and private study hours. The precise breakdown of hours will be subject dependent and will vary according to modules. Please refer to the individual module details under Course Structure.
Methods of assessment will vary according to subject specialism and individual modules. Please refer to the individual module details under Course Structure.
Programme aims
The programme aims to:
Instil a sense of enthusiasm for chemistry, an appreciation of its application in different contexts and involve students in an intellectually stimulating and satisfying experience of learning and studying.
Provide a broad and balanced foundation of chemical knowledge and practical skills.
Provide access to as wide a range of students as practicable.
Develop in students the ability to apply their knowledge and skills to the solution of chemical science problems and to be able to solve theoretical and practical problems in chemistry.
Impart practical skills including the knowledge, understanding and ability to assess safety in the laboratory environment.
Develop a range of generic skills, of value in chemical and non-chemical employment.
Provide a stimulating, research-active environment in which students are supported and motivated to achieve their academic and personal potential.
Enable students to graduate with an understanding of scientific methodology, the ability to use this in the solution of problems in and outside of a laboratory environment, and the ability to undertake and report on an experimental investigation using such methodology.
Foster an appreciation of the importance and sustainability of the chemical sciences in an industrial, academic, economic, environmental and social context.
Provide students with the knowledge and skills to gain graduate-level employment or to pursue further studies.
Learning outcomes
Knowledge and understanding
You gain knowledge and understanding of:
Core and foundation scientific physical, biological, and chemical concepts, terminology, theory, units, conventions, and laboratory practise and methods in relation to the chemical sciences.
Areas of chemistry including properties of chemical elements, states of matter, organic functional groups, physiochemical principles, organic and inorganic materials, synthetic pathways, analytical chemistry, medicinal chemistry, biochemistry, fires and explosions.
Developments at the forefront of some areas of chemical sciences.
Intellectual skills
You gain the following intellectual abilities:
The ability to understand essential facts, concepts, principles and theories relating to the subject and to apply this knowledge to the solution of qualitative and quantitative problems.
The ability to recognise and analyse problems and plan strategies for their solution by the evaluation, interpretation and synthesis of scientific information and data.
The ability to use computational methods for the practical application of theory and to use information technology and data-processing skills to search for, assess and interpret chemical information and data.
A knowledge of essay writing and presenting scientific material and arguments clearly and correctly, in writing and orally, to a range of audiences and the ability to communicate complex scientific argument to a lay audience.
Subject-specific skills
You gain subject-specific skills in the following:
The safe handling of chemical materials, taking into account their physical and chemical properties, including specific hazards associated with their use and risk-assessment of such hazards.
The ability to carry out documented standard laboratory procedures involved in synthetic and analytical work in relation to organic and inorganic systems. Skills in observational and instrumental monitoring of physiochemical events and changes and the systematic and reliable documentation of the above. Operation of standard analytical instruments employed in the chemical sciences.
The ability to collate, interpret and explain the significance and underlying theory of experimental data, including an assessment of limits of accuracy.
The ability to implement research projects including competence in the design and execution of experiments.
Transferable skills
You gain transferable skills in the following:
Communication, both written and oral.
To be able to undertake further training of a professional nature.
Problem-solving in relation to qualitative and quantitative information, extending to situations where evaluations have to be made on the basis of limited information.
Numeracy and computational skills, including such aspects as error analysis, order-of-magnitude estimations, correct use of units and modes of data presentation.
Information-retrieval skills, in relation to primary and secondary information sources, including online computer searches.
Knowledge of IT such as word-processing and spreadsheet use, data-logging and storage, internet communication.
Interpersonal skills, relating to the ability to interact with other people and to engage in team working within a professional environment.
Time-management and organisational skills, as evidenced by the ability to plan and implement efficient and effective modes of working. Self-management and organisational skills with the capacity to support life-long learning.
Study skills required continuing professional development and professional employment.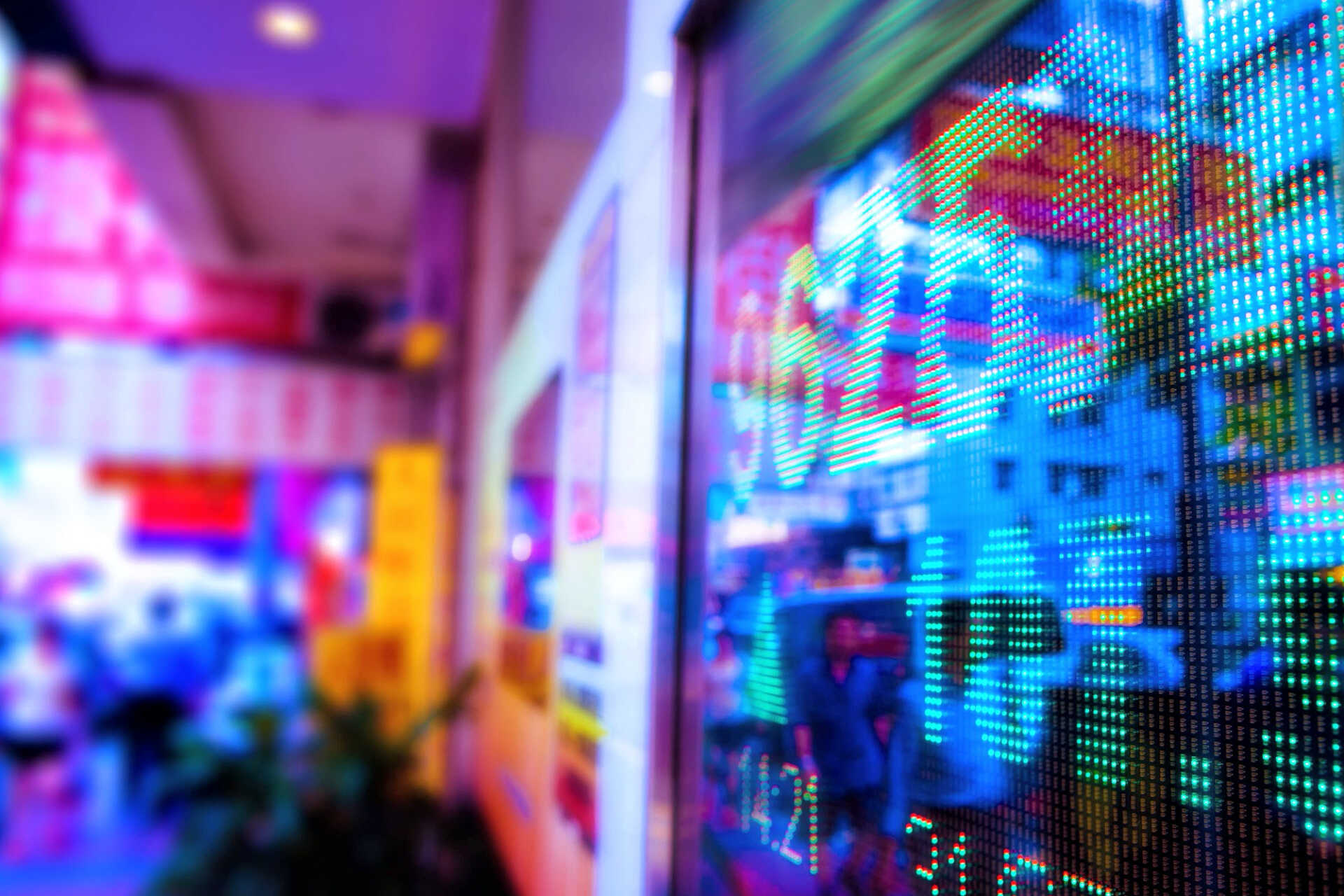 Independent rankings
For graduate prospects, Chemistry at Kent was ranked 5th in The Guardian University Guide 2022.
Careers
Your future
You graduate with an excellent grounding in scientific knowledge and extensive laboratory experience. In addition, you also develop the key transferable skills sought by employers, such as:
excellent communication skills
work independently or as part of a team
the ability to solve problems and think analytically
time management.
This means that our graduates are well equipped for careers across a range of fields and have gone on to work for companies such as SG Technologies Ltd., Reckitt, Concept Life Sciences, and GSK. You can read their stories, and find out about the range of support and extra opportunities available to further your career potential here
Apply for Chemistry with a Foundation Year - BSc (Hons)
Discover Uni information
Discover Uni is designed to support prospective students in deciding whether, where and what to study. The site replaces Unistats from September 2019.
Discover Uni is jointly owned by the Office for Students, the Department for the Economy Northern Ireland, the Higher Education Funding Council for Wales and the Scottish Funding Council.
It includes:
Information and guidance about higher education
Information about courses
Information about providers
Find out more about the Unistats dataset on the Higher Education Statistics Agency website.