Philanthropic Studies (Distance Learning) - PCert, PDip, MA
This programme is the UK's first Master's in Philanthropic Studies. It is an innovative online course that builds on our expertise and teaching in civil society, fundraising, philanthropy, the third sector and volunteering.
Overview
Our programme meets demands for better higher educational provision for the charity workforce, as well as demands from donors for greater understanding of the meaning and purpose of philanthropy. It is delivered by academics trained in a wide range of relevant disciplines including social policy, business, history, sociology, geography, moral philosophy, anthropology, law and economics.

The programme also draws significantly on expertise from beyond the University, including teaching contributions from leading philanthropy experts, advisers, consultants, grant-makers, fundraisers and strategic philanthropists.
The team at Kent is led by Dr Beth Breeze - author of the annual 'Million Pound Donor Report', co-author of Richer Lives: Why Rich People Give, and frequent contributor to charity sector and media debates.
Our MA in Philanthropic Studies will be attractive to students seeking a high-level understanding of philanthropy and/or a career in the buoyant philanthropy sector, as well as to professionals seeking an opportunity to reflect on their practice.
The programme is entirely distance learning, with an optional one-day annual conference for all current, alumni and prospective students, held at our Canterbury campus (recorded for students who cannot attend in person).
All students on the Philanthropic Studies course pay two years of fees, regardless of whether they pursue the full MA, PG Diploma or PG certificate.
Standalone modules
It is possible to study certain individual modules from the MA on a Standalone basis. They provide a taster and introduction to studying Philanthropic Studies, and if you wish to continue studying, you can use the credits from your taster modules to work towards a qualification in Philanthropic Studies (PCert, PDip or MA). Costs for standalone modules can be found on the Kent Online store (please note that you must submit an application (link below) before paying for a module on the online store).
Entry requirements
Applicants will normally have a minimum requirement of a 2:1 honours degree or higher in a social science or related subject.
Applicants with good degrees in other subjects and experience working or volunteering in the philanthropic or charitable sectors will also be considered.
In exceptional circumstances we will consider students with lower grade honours degrees if they can demonstrate significant experience working or volunteering in the philanthropic or charitable sectors.
In exceptional circumstances we will consider students who do not have a degree if they can demonstrate significant experience working or volunteering in the philanthropy or charitable sectors. We may in these circumstances ask for examples of recent written work to help make admission decisions.
Overseas students whose first language is not English will need to provide evidence that they have sufficient skills to undertake an intensive course of studies in English (i.e. average 7.0 in IELTs test). Candidates will receive a conditional offer with a 6.5 test score in IELTS.
All applicants are considered on an individual basis and additional qualifications, professional qualifications and relevant experience may also be taken into account when considering applications.
International students
Please see our International Student website for entry requirements by country and other relevant information. Due to visa restrictions, students who require a student visa to study cannot study part-time unless undertaking a distance or blended-learning programme with no on-campus provision.
English language entry requirements
The University requires all non-native speakers of English to reach a minimum standard of proficiency in written and spoken English before beginning a postgraduate degree. Certain subjects require a higher level.
For detailed information see our English language requirements web pages.
Need help with English?
Please note that if you are required to meet an English language condition, we offer a number of pre-sessional courses in English for Academic Purposes through Kent International Pathways.
Form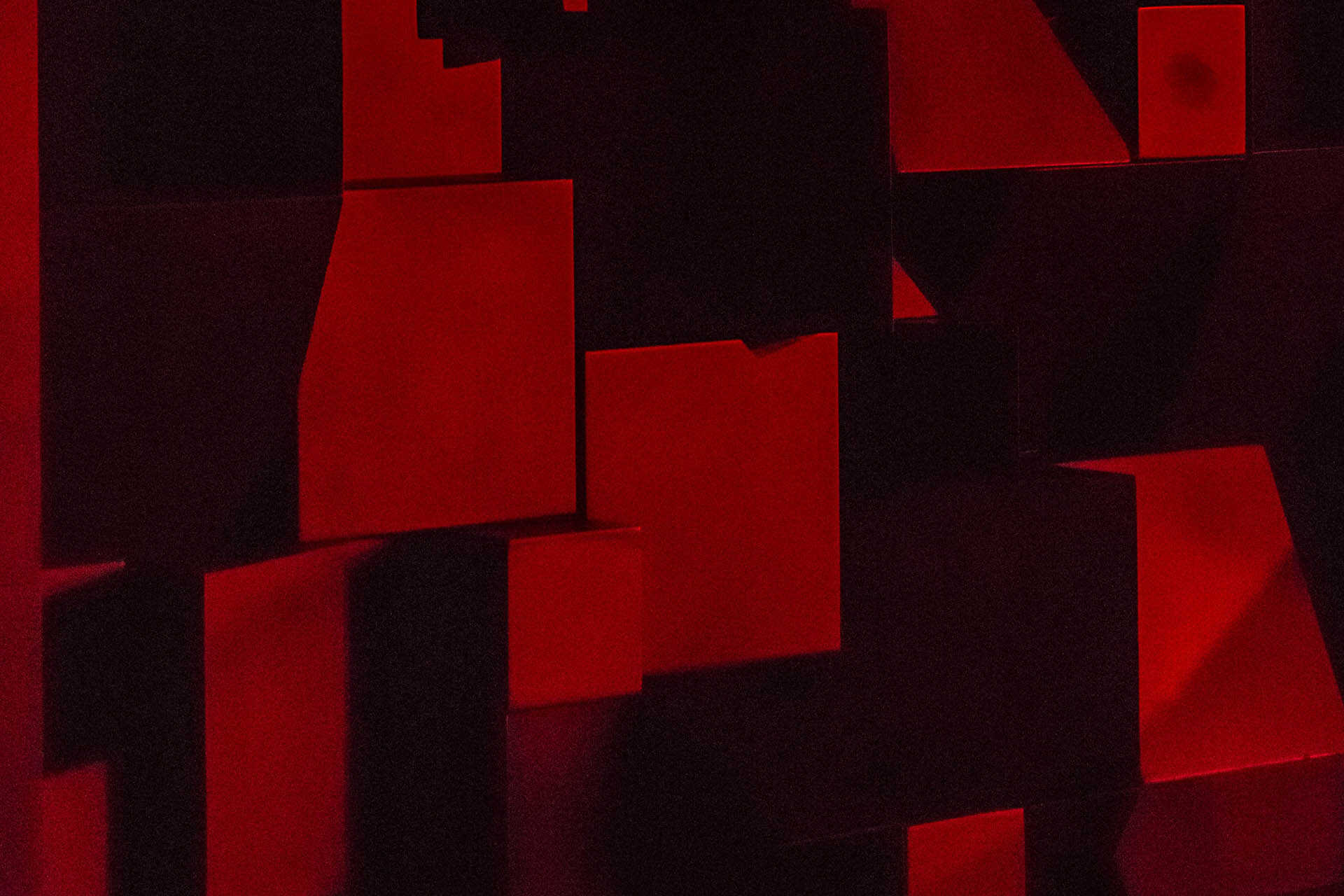 Sign up for email updates
Course structure
Duration: 2 years part-time
This programme is offered as a distance-learning course, with an optional two-day induction at the start of each year, and one study day per term, held at our Canterbury campus. All course work is completed online, where you participate in online discussion forums and have access to journal articles and specialist materials.
We offer a 'modular' system so that you can choose whether to study three modules to gain a PG Certificate or five modules to gain a PG Diploma. To obtain the Master's qualification you will complete five taught modules followed by a 60-credit dissertation module. There is also the opportunity to study any one module as a standalone course, or as a taster before committing to a full Certificate, Diploma or Master's programme.
Each module comprises:
Regular live webinars which feature guest lectures and question and answer sessions from key academics and practitioners.
Short online lectures
Short video/audio recordings from key academic experts
Short video/audio recordings from a range of practitioner sources
Weekly guided study using a range of academic sources
Student-led discussion using online forums
In addition we hold an annual one day conference on the Canterbury campus for all students and alumni, usually on the Friday after Easter Sunday.
Modules
The following modules are indicative of those offered on this programme. This list is based on the current curriculum and may change year to year in response to new curriculum developments and innovation.
Standalone modules
We offer the opportunity to take any of one of the modules as a standalone option for short-term study. This could be a training opportunity, a chance to brush-up on your skills and can contribute towards a qualification at PCert, PDip and MA level. For more information, please contact us.
Stage 1
(Autumn 2023 - Summer 2024)
You must study the compulsory module listed below and choose from the suite of optional modules - including one of SOCI9620 OR SOCI9570.
Compulsory modules currently include
This module gives a comprehensive overview of current academic knowledge about philanthropy. Students will gain an advanced level understanding of historical and contemporary issues relating to philanthropy, the various theories and ideologies regarding the existence of philanthropic behaviours and the role of government and policy-makers in shaping the legal, fiscal and cultural context for philanthropy.
The course begins by exploring the different meanings of the concept of 'philanthropy' in relation to related concepts such as 'altruism' and 'charity', then looks at the issues of continuity and change in philanthropic action over different eras, including the influence of varying welfare provision, political context and social impacts such as the declining influence of religion. We will move on to consider how geographic and socio-demographic contexts shape philanthropy, with an exploration of accounts of philanthropic giving across countries as well as in historically different contexts. We will study various different theoretical approaches to understanding philanthropy and giving, before exploring critiques of philanthropic action, the complex interactions between benefactors and beneficiaries, and the relationship between philanthropy and the state. A special focus on institutionalised philanthropy, in the form of charitable foundations and corporate philanthropy will be followed by a focus on key contemporary debates and new concepts for understanding philanthropy, such as the 'Effective Altruism' movement, philanthrocapitalism and social investment. By the end of the module, students will have encountered a large breadth and depth of material and will be conversant in key concepts, theories and issues.
Optional modules may include
Term: Spring Term
This module will give an advanced level overview of the current state of fundraising in the UK, including the evidence-based techniques and strategies endorsed by the professional bodies (the 'science' of fundraising), and the latest research on the personal attributes of fundraisers that are understood to lead to successful outcomes (the 'art' of fundraising). Aimed at those working in - or seeking to work in - careers that involve generating voluntary income, it will cover a range of topics that will facilitate a detailed and critical analysis of the role of fundraising in practice, and in its wider societal context. It will allow students to explore this knowledge through its application in situations that are encountered in professional practice. We will cover academic approaches to fundraising from a range of disciplinary viewpoints and how these help us understand topics such as donor motivation, propensity to give, charitable decision-making in terms of amounts, methods and destinations of donations, as well as why some people/institutions do not give, and the implications for recipient organisations.
To enable this advanced level knowledge to be used in practice, we will explore the current debates in fundraising management, debates on policy relating to fundraising and philanthropy, legal and regulatory requirements and relevant ethical issues. Students will gain from all of this a critical understanding of fundraising and its role in society.
This module will give an advanced level overview of the current state of philanthropy advising in the UK. Aimed at those working in or seeking to work in the voluntary sector, especially in roles that involve working directly with individual philanthropists and institutional donors, it will cover a range of topics that will facilitate a detailed and critical analysis of the role of philanthropy advising. It will allow students to explore this knowledge through its application in real life contexts that are encountered in professional practice. Academic approaches to advising donors from a range of perspectives including structural issues (tax, legal and wealth management) and strategic approaches (theory of change, goal-setting and distributional consequences) will be covered in order to fully understand and reflect on the role of philanthropy advisers.
To enable this advanced level knowledge to be used in practice, we will explore the current debates in advising donors, including the different approaches, outcome-orientations, methods of measurement and impact assessment. Students will gain from all of this a critical understanding of philanthropy advising and its role in society, and the ways in which private philanthropists and institutional donors are, and can be, supported.
This module will give an advanced level overview of the current state of volunteering in the UK. Aimed at those working in or seeking to work in the voluntary sector, it will cover a range of topics which will facilitate a detailed and critical analysis of the role of volunteering in society. It will allow students to explore this knowledge through its application in real life contexts that they encounter in their professional practice. The module will cover academic approaches to volunteering from a range of disciplinary viewpoints and how these seek to explore who volunteers (and who does not) and what volunteers do.
To enable this advanced level knowledge to be used in practice, the module will explore the current debates in volunteer management, debates on policy regarding volunteering and its management, legal studies on volunteering and on ways in which the impact that volunteers have can be managed. Students will gain from all of this a critical understanding of volunteering and its role in society, and the ways in which volunteers can be supported.
Stage 2
(Autumn 2024 - Summer 2025)
SOCI9980 is compulsory for students on the MA stream only. Students who obtain 120 credits, but excluding the dissertation, will be eligible for the award of postgraduate diploma in Philanthropic Studies (Distance Learning).
Compulsory modules currently include
The aims of this module are two-fold:
First, to provide students with the opportunity to independently carry out an in-depth inquiry to investigate a research question(s) of their choice, producing a coherent review of the relevant literature, a logical discussion and a clearly communicated set of conclusions in the form of a dissertation. Second, to provide students with an assessed opportunity to apply their skills as 'research-minded' practitioners with a view to being able to undertake future research in practice settings and/or take a lead role in supervising others in such work.
During the spring term, the students will finalise their dissertation proposal with their chosen supervisor (having received prior guidance on the aims, the structure and the process of the dissertation). If the dissertation requires ethical research approval, an application will be submitted to the School research ethics committee by the beginning of the summer term. During the summer term and vacation, students will meet their supervisor regularly to discuss the progress of their dissertation. The supervisors will provide feedback on written work and will set work plans and targets for the students. The dissertation topic will relate to a key question, issue and problem within social science.
Optional modules may include
This module will give an advanced level overview of the nature and practice of contemporary philanthropy across the world. It will examine how local contexts and processes of globalisation are affecting different forms of philanthropy found around the world. It will cover the comparative analysis of monetary donations, donor motivations, fundraising practices, tax incentives and welfare/market provision across a range of countries, and encourage students to critically assess how and why philanthropic behaviour varies across different political, cultural and socio-economic contexts. Drawing on current academic theory, knowledge and empirical research, students will gain a broader understanding of philanthropy beyond their own culture, and the growing role of philanthropic institutions in eliciting global change.
To enable this advanced level knowledge to be used in practice, cross-cutting thematic issues, such as the role of regulation and the impact of religion, as well as relevant ethical issues will be explored. Students will gain from this a systematic understanding of the role of global philanthropy in society. Experts in geographically-specific areas of philanthropy (for example, Russian Philanthropy) will provide a small number of guest lectures to illuminate these topics further.
This module offers a critical discussion on the logic and methods of social research within the field of philanthropy. It aims to familiarize students with central topics in research design and the ethics of social research so that they can apply this knowledge to their understanding of fields of social and public policy. The module critically explores students different methodological approaches and the debates behind their selection for conducting research. It will invite them to consider how research questions are generated and answered. It will enable students to identify common mistakes in the social research methods used to develop sector relevant policy and how to effectively and systematically address issues. Topics will also include: ethics and informed consent; sampling for qualitative and quantitative research; methods of primary and secondary data collection, methods of qualitative and quantitative analysis. It will give them an opportunity to learn and practise introductory skills in the collection and analysis of qualitative and quantitative data.
Teaching
Teaching and assessment
Participation in 'online learning environment' forums
Coursework assignments
Professional implementation of learning including Policy documents and Implications for practice
Dissertation (supported by regular online or in person meetings depending on what suits the student)
Programme aims
The programme aims to:
develop the intellectual and professional practice of those working in the philanthropy sector including grant-making, philanthropy support, fundraising and related roles, to develop their knowledge, equip them with skills and extend and deepen their ability to reflect on and develop their practice.
provide a challenging, high quality and focussed learning environment for students.
attract outstanding students from the UK and beyond, irrespective of race, background, gender and physical disability,
enable students to make links to develop their professional practice and to facilitate the sharing of best practice in the philanthropy sector.
give students the opportunity (when feasible) to develop and enhance their knowledge and skills of fundraising and the charitable sector within Europe and elsewhere.
provide a flexible learning environment than enables professionals to engage with excellent teaching.
offer research-led teaching that builds on the body of research undertaken by the Centre for Philanthropy.
enable professionals working in the philanthropy sector to develop advanced skills in reflection in relation to their professional practice.

facilitate the personal and professional development of those already working in the philanthropy sector and to prepare students to move into working in these roles.
provide structured learning opportunities that are challenging, flexible and realistic, with opportunities for students to engage with relevant and enjoyable topics in a theoretically and rigorous way.
provide high quality teaching in a supportive and dynamic environment, delivered by a range of research-active and appropriately qualified and trained staff.
develop opportunities for self-directed learning and reflection To enable professionals working in the philanthropy sector from a diverse range of educational backgrounds to access and participate in learning that seeks to capture reflection on experience gained in every day organisational practice.
Learning outcomes
Knowledge and understanding
You gain a knowledge and understanding of:
An advanced critical understanding of the major theories of philanthropy and how these relate to practice.
A systematic understanding of the historical evolution of philanthropy and charity across the world and how these relate to and impact upon current debates.
An advanced knowledge of the range of funding streams available to charitable organisations and the impact and consequences of pursuing different types of income.
A comprehensive understanding of the theory and practice of key techniques used in the philanthropy sector.
A critical awareness of the policy environment in which philanthropy and charitable organisations operate and how this impacts upon their work.
A practical understanding of the rationale and methods for collaborating with a range of stakeholders, including colleagues, trustees, volunteers, donors, funders, beneficiaries and representatives of statutory funders
An advanced knowledge of qualitative methods for researching outcomes and applying best practice.
An advanced knowledge of quantitative methods for researching outcomes and applying best practice.
A comprehensive understanding of how to apply theoretical knowledge in order to reflect upon and develop professional practice.
Intellectual skills
You gain the following intellectual skills:
To gather and interpret complex information and synthesise this to develop rigorous, reasoned and original arguments.
To critically analyse a range of theoretical perspectives and empirical findings, demonstrating sound judgement of what to include and exclude.
To identify problems and be able to use theoretical and empirical knowledge to develop original, effective and innovative responses.
To design and implement robust research which can contribute to professional best practice.
To effectively communicate complex topics to a range of stakeholders by verbal, written and electronic means.
To critically reflect on and manage their own learning and seek to make use of constructive feedback from peers to enhance their academic work and professional practice.
Subject-specific skills
You gain the following subject-specific skills:
To have an advanced understanding of the key issues in theory and empirical research on philanthropy and charitable organisations from a multidisciplinary perspective.
To be critically aware of the main sources of information relevant to the study and practice of philanthropy in the UK and internationally.
To have an advanced understanding of the ways in which useful data for philanthropy practice can be gathered and used.
To understand the various needs of the wide range of stakeholders in philanthropic organisations and to be able to communicate with them effectively.
To be able to identify and critically reflect upon the social, economic, political and organisational contexts of philanthropy sector.
Transferable skills
You gain the following transferrable skills:
To undertake research utilising critically a diverse range of sources, including academic work, national and international data, practice best practice reports and government policies.
To systematically and creatively summarise detailed and complex information concisely and accurately for a diverse range of audiences.
The ability to exercise sound judgement in order to recognise, define and prioritise problems and work towards effective solutions.
To present information and arguments in a range of written forms, demonstrating an ability to adapt to different audiences and mediums.
To be critically reflective on personal and organisational performance and be able to utilise reflection to improve future practice.
Fees
The 2023/24 tuition fees for this course - which are the same for Home, EU and International students - are:
MA - £8,500* (payable in two instalments of £4,250 per year*)

PDip - £5,666* (payable in two instalments of £2,833 per year*)
PCert - £2,833 (payable in one instalment in year 1, though you may take up to two years to complete)
*NB Year 2 fees may be very slightly higher due to inflationary increases.
For details of when and how to pay fees and charges, please see our Student Finance Guide.
For students continuing on this programme fees will increase year on year by no more than RPI + 3% in each academic year of study except where regulated.* If you are uncertain about your fee status please contact information@kent.ac.uk.
Your fee status
The University will assess your fee status as part of the application process. If you are uncertain about your fee status you may wish to seek advice from UKCISA before applying.
Additional costs
General additional costs
Find out more about general additional costs that you may pay when studying at Kent.
Funding
Search our scholarships finder for more possible funding opportunities. You may find it helpful to look at:

Scholarships
We have a range of subject-specific awards and scholarships for academic, sporting and musical achievement.
Search scholarships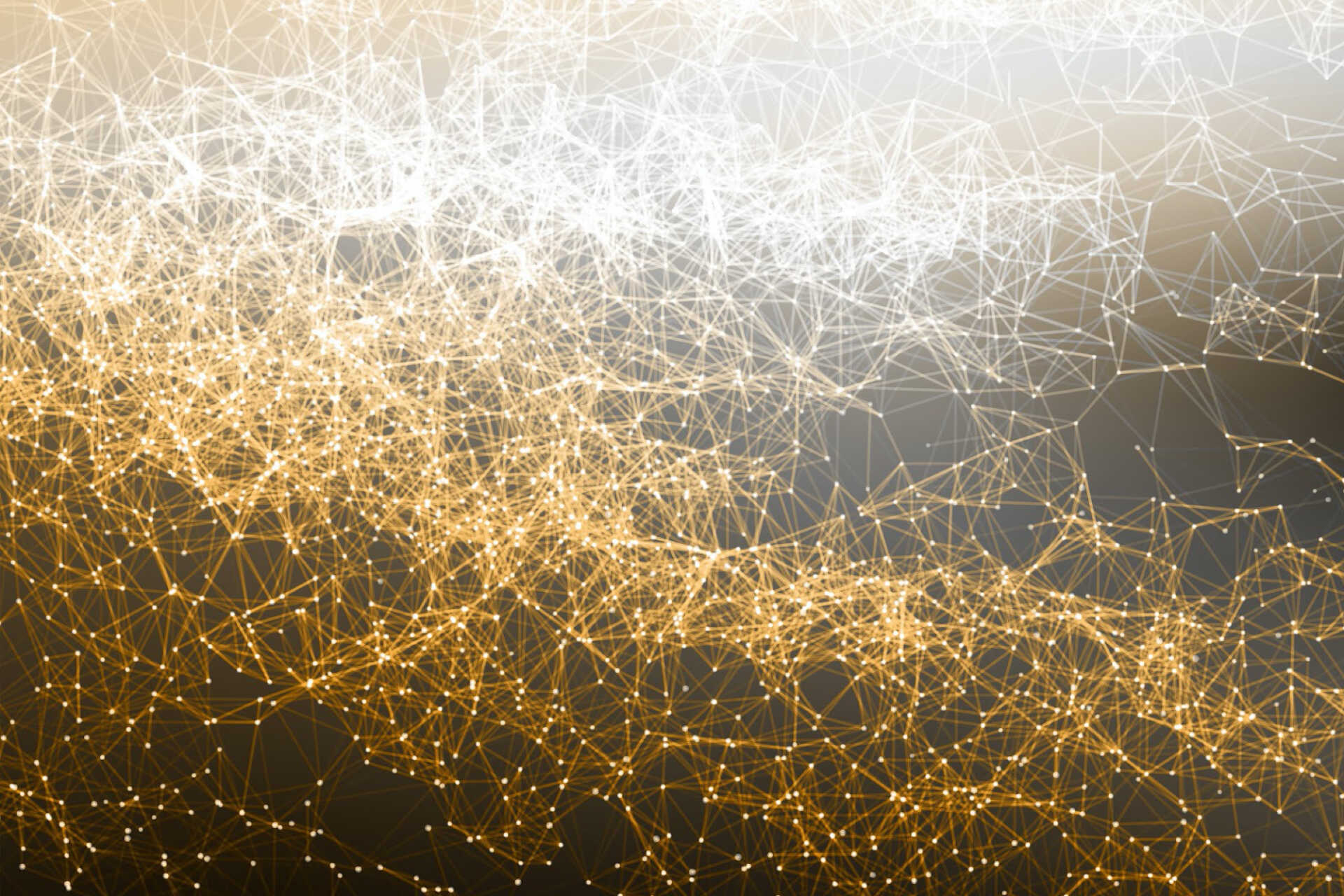 Independent rankings
In the Research Excellence Framework (REF) 2021, 100% of our Social work and social policy research was classified as 'world-leading' or 'internationally excellent' for impact and environment.
Following the REF 2021, Social work and social policy at Kent was ranked 3rd for research in the UK in the Times Higher Education.
Research
Research areas
The Centre for Philanthropy is one of the leading European academic centres for philanthropy research, teaching and public engagement. We conduct robust and relevant research in partnership with charity sector partners on a range of topics, including fundraising, major donors, giving circles, giving across the lifecourse, corporate philanthropy, and philanthropy's relationship with social justice.
This research informs our teaching, in which we use innovative methods to engage with both undergraduate and postgraduate students, many of whom work in the charity sector or have ambitions to do so. Our expertise makes us a regular source of comment and analysis for the media in Britain and beyond, and we are always keen to explore new opportunities to share our work with diverse audiences. We also regularly speak to local, national and international charities to explore ways in which our research can inform their work and in turn how their experience can guide our future research.
The Centre's research projects include:
Million Pound Donors Report : Since 2008 researchers in the Centre for Philanthropy have compiled annual data on the incidence, size and destination of philanthropic donations worth £1 million or more. Case study interviews with donors who give at this level help to bring the data to life. All editions of the report are freely available on the Centre's website.

The New Fundraisers: Dr Beth Breeze received funding from the Leverhulme Trust for a three-year project which explored how fundraisers' personalities interact with their professional skills to affect the amount of money they raise for good causes.
Giving Circles in the UK: in collaboration with Dr Angie Eikenberry of the University of Nebraska, this project looks at giving circles in the UK.
Beacon Project - 50 Years of Philanthropy at the University of Kent: as part of the University's 50th Anniversary celebrations, this project involved research into the history of philanthropy at and to the University, and included a number of debates on philanthopy and a major international conference
Rising to the Challenge - a study of philanthropic support for unpopular causes: this project explored the uphill struggle that some charities face when seeking to fundraise. Such charities may support issues which are complex to communicate, may have beneficaries who don't easily engage donors' emotions and may not be able to easily identify potential donors.
Social Justice Philanthropy: Implications for Policy and Practice: this study offered a critical appreciation of social justice philanthropy by investigating 'social justice' funders, foundation trustees and leaders. By exploring how a number of foundations and individual philanthropists pursue social justice and change, we learnt how they make judgments about what and to whom to give, what moral resources, traditions, customs and rules they draw upon in reaching their evaluation about giving, and what they mean by social justice philanthropy. The research team consisted of Balihar Sanghera and Kate Bradley.

Richer Lives: Why Rich People Give: In 2013 we worked with the author of 'Why Rich People Give', to produce a ten year update of this seminal work. Data collection is currently underway, including surveys and interviews with major donors, philanthropy advisers and other influential figures in the UK philanthropy sector. This work is funded by The Pears Foundation, with matched funding from the University of Kent. For further information please contact the lead researchers Beth Breeze or Theresa Lloyd.
You can find out more about our work and range of publications on our website.
You can also view individual staff research profiles on the School of Social Policy, Sociology and Social Research website.
Careers
Understanding philanthropy is a crucial skill for anyone aspiring to be effective in a role in a charity or grant-making body or as a philanthropist. The knowledge and skills that you gain through this Master's programme will equip you with an essential and highly practical understanding of the history, methodologies and impact of philanthropic activity.
The distance learning delivery of the Master's programme enables you to fit learning around your life and work commitments and you have the chance to apply your knowledge as you progress. Each cohort contains a unique mix of experiences and professions, providing a valuable opportunity for information exchange and networking.
Study support
This course offers you the opportunity to study philanthropy through distance learning using innovative and cutting-edge techniques and technology. Teaching is delivered through the use of expert lectures from academics and practitioners, in the form of audio and video podcasts; online seminars, weekly guided study using a range of accessible sources, and discussion forums. You access materials and online forums via Moodle, the University's Virtual Learning Environment and are assigned an academic adviser to support you through the duration of the course.
As a postgraduate student at Kent you will also be a member of the Graduate School and of a community of students from a range of backgrounds, identities and experiences. Postgraduate students have access to dedicated study space with computer and printing facilities.
Global Skills Award
All students registered for a taught Master's programme are eligible to apply for a place on our Global Skills Award Programme. The programme is designed to broaden your understanding of global issues and current affairs as well as to develop personal skills which will enhance your employability.
Apply now
Learn more about the applications process or begin your application by clicking on a link below.
Once started, you can save and return to your application at any time.
Apply for entry to:
Apply for short-term study:
Contact us
United Kingdom/EU enquiries
MA at Canterbury
PCert at Canterbury
PDip at Canterbury
Admissions enquiries
T: +44 (0)1227 768896

Subject enquiries