Postgraduate Open Day
Join us at the Medway campus on Saturday 24 June or the Canterbury campus on Saturday 1 July. Meet our staff and students, find out more about our Master's and PhDs, and experience our stunning locations for yourself.
Social work is about changing lives for the better. Designed as a route into professional practice for graduates, the Kent MA is taught by qualified social workers.
Overview
You have access to placements across a range of settings, allowing you to develop your practice and research skills and apply knowledge to practice. Our graduates become confident, competent practitioners. Home/EU students may be eligible to apply for a Department of Health bursary for both years of study.
The School of Social Policy, Sociology and Social Research (SSPSSR)
Social Work at Kent is part of the School of Social Policy, Sociology and Social Research, operating across Canterbury and Medway campuses.
The School supports a large and thriving postgraduate community. We have close links with employers such as Kent County Council, Medway Council and Avante Care, who not only provide student practice learning opportunities but are also engaged in joint research projects with us.
Our learning community also includes service users and carers who work with us to ensure that this programme and our research work represents a wide range of perspectives, including those of people who receive services.
The Social Work MA is based at the University's Medway campus and benefits from the excellent facilities on site. Students also benefit from the insights and experience of a wide range of practitioners from different settings, through their teaching and evaluation of practice learning portfolios.
Funding
The NHS Business Services Authority (NHSBSA) is responsible for the administration of social work bursaries. Please refer to the NHSBSA website for the latest available information including the eligibility criteria.
We do not receive confirmation of the number of MA bursaries we will receive until the summer prior to the programme starting. There are generally fewer bursaries than students registered. We are obliged to provide the NHS Business Services Authority with a ranked list of students. Students are ranked according to their scores during the selection process for the written test and the interview. We inform students where they are ranked as soon as we know the number of bursaries we will receive. Social Work MA students who receive a bursary in stage 1 of their programme, will also receive it in stage 2.
Students who do not receive a bursary, but meet the eligibility criteria, are currently able to apply to the NHSBSA for a Travel Allowance to help with placement-related travel costs.
Students who do not receive a bursary may also apply for the Postgraduate Loan from Student Finance England.
In addition, Kent offers generous financial support schemes to support eligible postgraduate students during their studies. Find out more on our fees and funding page.
Entry requirements
A first or second class honours degree in a relevant subject as well as English (at GCSE Grade C or above or at level 4 with the new grading system) are essential for all candidates. GCSE equivalence within an Access to Higher Education course is acceptable as a substitute for GCSE or Functional Skills level 2. Although Maths GCSE at 4 or above is preferred, applicants will still be considered if this requirement isn't met.
It is also expected that you will have at least six months full-time relevant experience in social care/social work (or its equivalent part-time). This need not be paid work but could be voluntary work or unpaid work caring for a relative with a disability.
Applicants with a 2.2 honours degree may be considered in circumstances where they have a sustained period of relevant experience and/or have work experience at a senior (management) level. Candidates already holding a Master's qualification may also be considered.
If you meet these criteria you can apply through UCAS.
The selection process for an MA degree in Social Work at the University of Kent consists of two part:
Part 1: all applicants who are considered to meet the entry criteria for the programme are invited to take a written test electronically. Applicants who pass the written test are invited to return for the second part of the process: an interview day.
Part 2: the interview day is made up of two parts, an individual interview and an observed group discussion.
At interview, each candidate is asked a number of (the same) questions covering issues such as motivation to undertake social work training and postgraduate study, expectations of the degree, background experience and awareness of the social work role.
Some previous experience of understanding people and possession of good communication skills help in interview. Candidates also take part in an observed group discussion with a number of other candidates. The group is asked to discuss a question relating to social work for around 30 minutes.
This selection process is in line with other social work courses and is also consistent with guidance from social work's professional and regulatory bodies.
Placements
Due to the travel requirements for mandatory placements, students are required to hold a full and valid UK driving licence in order to progress to Stage 3 of this course. These requirements are not applied to those who have evidenced disabilities or health conditions which preclude them from obtaining a full driving license.
All applicants are considered on an individual basis and additional qualifications, professional qualifications and relevant experience may also be taken into account when considering applications.
International students
Please see our International Student website for entry requirements by country and other relevant information. Due to visa restrictions, students who require a student visa to study cannot study part-time unless undertaking a distance or blended-learning programme with no on-campus provision.
English language entry requirements
For detailed information see our English language requirements web pages.
Please note that if you are required to meet an English language condition, we offer a number of pre-sessional courses in English for Academic Purposes through Kent International Pathways.
Form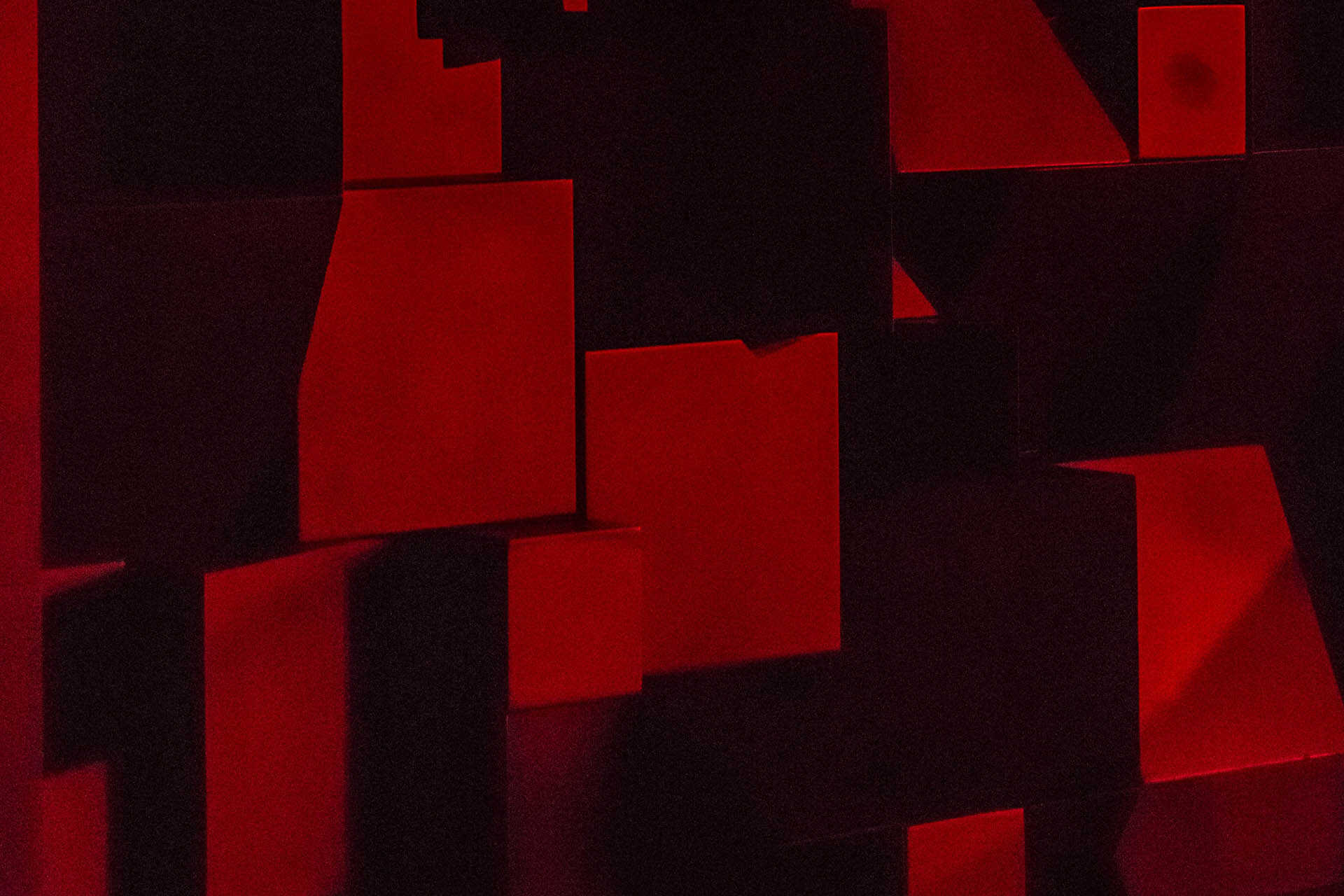 Sign up for email updates
Course structure
Duration: 2 years full-time
The programme incorporates critical analysis and practice-based skills. Each student may also undertake a two-day shadowing placement with a final year student and practice educator in a social work setting, or undertake practice learning of a similar nature, such as through simulation. During this they will observe or experience and discuss examples of social work practice and meet service users and/or carers.
The majority of the Readiness for Direct Practice module (22 days) is taught in the autumn term of Stage 1. The remaining portion (eight days) is taught as part of practice placement preparation and as 'recall days' during both placements. These practice-based opportunities, along with your academic work, provide the basis for your professional development.
There is considerable emphasis on participative seminars and class sizes are generally smaller to facilitate this approach. The student body is a cosmopolitan mix of mature and younger graduates creating a rich and diverse learning environment. You are allocated an academic adviser to support and mentor you throughout the programme.
More information about teaching and assessment can be found in the Programme Specification for this degree, available on the University's Course specifications webpage.
Students must also meet the Education and Training Standards stipulated by Social Work England
Detailed module descriptions are provided below.
Modules
The following modules are indicative of those offered on this programme. This list is based on the current curriculum and may change year to year in response to new curriculum developments and innovation.
Compulsory modules currently include
Compulsory modules currently include
Teaching
Teaching and assessment
In addition to assessed work, linked to both taught modules and practice learning, you also complete a dissertation in a specific area of research in your second year.
Programme aims
This programme aims to:
Provide high-quality social work education, including admissions procedures and an assessment strategy and design, that meet:
The Qualifying Education and Training Standards guidance set out by Social Work England (SWE SET 2021)
The Professional Standards required for registration as a qualified social worker with Social Work England (SWE PS 2019)
The outcome statements for qualifying education in relation to the Professional Capabilities Framework (British Association of Social Work)
The Knowledge and Skills Statement for approved child and family practitioners (Department for Education 2014)
Expectations about standards for the award of the Masters degree in social work as set out in the Subject Benchmark Statement for Social Work (QAA2019)
Deliver research-led social work education to a diverse student population which will equip students with the knowledge and skills, confidence and critical understanding necessary to practise social work in complex and demanding environments.
Provide social work education which emphasises the importance of social work as a moral activity involving "the study, application of, and critical reflection upon, ethical principles and dilemmas" SB4.6; ensure that students understand the implications of the Professional Standards SWE PS 4.1, 4.8.
Enable students to "learn to become to become accountable, reflective, critical and evaluative" SB4.7, and support and develop autonomous and reflective thinking SWE SET 4.5, 4.13
Enable students to "acquire, critically evaluate, apply, and integrate knowledge and understanding" in the specified core areas of study SB5.1 and to integrate theory and practice effectively at an advanced level SWE SET 4.5
Promote the development of skills that "may be of value in many situations, for example, analytical thinking, building relationships, working as a member of an organisation, intervention, evaluation and reflection" SB5.7.
Deliver social work education that is relevant and up-to-date and which encourages creativity, evidence-based and research-informed practice SWE SET 4.13
Deliver an effective 'process curriculum' in terms of how content is taught, paying close attention to the involvement of service users and carers, practitioners, modelling anti-oppressive and anti-discriminatory practice and confident professional identity SWE SET 4.2
Maintain and enhance partnerships with regional employers and other stakeholders in order to: secure the supply of appropriate practice placements and suitably qualified practitioners; exchange ideas concerning the content of the qualifying programme; lead at strategic level SWE (Practice Placement Guidance) SET 3
Ensure that students acquire skills, knowledge and abilities commensurate with Masters degree requirements, including independent research skills
Produce and prepare postgraduates of value to the region and nationally, in possession of key knowledge and skills with the capacity to develop further professionally.
Learning outcomes
Knowledge and understanding
You will gain knowledge and understanding of:
Critical understanding of social work services, service users and carers SB5.4; the service delivery and organisational context SB5.6; and the nature of social work practice SB5.5
Critical knowledge of theories and models for social work intervention with individuals, families, groups and communities, and the methods derived from them PCF5.8; SB5.2; SWE PS 3, 6.
The nature, definition, development and application of relevant values and philosophical ethical principles SB5.3; PS 3, 6
In depth appreciation of the principles of rights, justice and economic well-being and their significance for social work practice PCF4
The relevance of psychological, environmental, sociological, economic and physiological perspectives for understanding the impact of a range of factors on personal and social development and functioning SB5.2; SWE PS 3; PCF5.4 including spiritual and cultural factors PCF5
Human growth and development across the lifespan including mental health, disability and needs arising from age-related ill health and disadvantage PCF5.3; PCF5.3; SWE PS 3
In depth appreciation of the legal and policy framework for social work practice with individuals, families, groups and communities SB5.6; SWE PS 3 including critical understanding of the scope for professional judgement PCF5.2
The impact of injustice, social inequalities, policies and other issues which affect the demand for social work services SWE PS 3
Concepts of participation, advocacy, empowerment, partnership working, including working with service users and carers, and information sharing across professional disciplines and agencies SWE PS 2
The relevance of sociological perspectives to understanding societal and structural influences on human behaviour SWE PS 3
Intellectual skills
You develop intellectual skills in:
A developed capacity for the critical evaluation of knowledge and evidence from a range of sources SB5.13, 7.3
An ability to use research and inquiry techniques with reflective awareness, to collect, critically analyse and interpret relevant information SB5.12, 7.3
Ability to practise as an autonomous professional, exercising their own professional judgement SWE PS 5, 6; exercise autonomy and initiative in individual decision-making SB7.4
Critical awareness of the impact of culture, equality and diversity on practice SWE PS 1
Advanced ability to reflect on and review practice SWE PS 3; incorporating appraisal of previous learning into future learning and practice SB7.3
Critical understanding of the key concepts of the knowledge base relevant to their profession SWE PS 3
Acknowledgement and understanding of the potential and limitations of social work as a practice-based discipline to effect individual and social change SB7.3
Subject-specific skills
You gain subject-specific skills in:
Ability to draw on appropriate knowledge and skills to inform practice SWE PS 3; using knowledge and understanding in an integrated way in specific practice contexts and to engage in effective relationships with service users and carers SB7.3 including effective communication and direct work with service users and carers
Ability to practise safely and effectively within their scope of practice SWE PS 5, 6; applying creatively a repertoire of core skills SB7.4
Ability to acquire and integrate skills in problem-solving including: managing problem solving activities; gathering information; analysis and synthesis; decision making, assessment including assessment of risk, planning, intervention, review and evaluation SB5.10-14
Ability to practise within the legal and ethical boundaries of their profession SWE PS 1, 6; integrate clear understanding of ethical issues and codes of values in practice SB7.4
Ability to maintain fitness to practise SWE PS 6
Ability to practise in an anti-discriminatory and non-oppressive manner SWE PS 1
Ability to maintain confidentiality and maintain records appropriately SWE PS 2
Ability to assure the quality of their practice SWE PS 5, 6; demonstrate habits of critical reflection on their performance and take responsibility for modifying action in light of this SB7.4
Transferable skills
You will gain the following transferable skills:
Ability to communicate effectively to an advanced/post graduate level SB5.15; SWE PS 2
Ability to apply I.T. and numerical skills SB5.18
Advanced problem solving skills, including managing problem-solving activities, gathering information, analysis and synthesis, intervention and evaluation SB5.10-14
Ability to work effectively and appropriately with others, including challenging others where necessary SB5.16; SWE PS 6
Skills in personal and professional development including managing uncertainty, change and stress; critical and effective use of research SB5.17
Fees
The 2023/24 annual tuition fees for this course are:
Home full-time

£9500

EU full-time

£13500

International full-time

£18000
For details of when and how to pay fees and charges, please see our Student Finance Guide.
For students continuing on this programme fees will increase year on year by no more than RPI + 3% in each academic year of study except where regulated.* If you are uncertain about your fee status please contact information@kent.ac.uk.
Your fee status
The University will assess your fee status as part of the application process. If you are uncertain about your fee status you may wish to seek advice from UKCISA before applying.
Additional costs
Successful applicants to this programme are required to complete and pay for an enhanced Disclosure and Barring Service (DBS) check (which the University will facilitate), and for the update services as required/recommended.
This programme includes a compulsory placement element. Although a government bursary may be available, there may still be costs associated with this aspect of the programme. Please see this document for estimated costs associated with the placement, and contact us for further information.
General additional costs
Find out more about general additional costs that you may pay when studying at Kent.
Funding
Search our scholarships finder for possible funding opportunities. You may find it helpful to look at both:
Scholarships
We have a range of subject-specific awards and scholarships for academic, sporting and musical achievement.
Search scholarships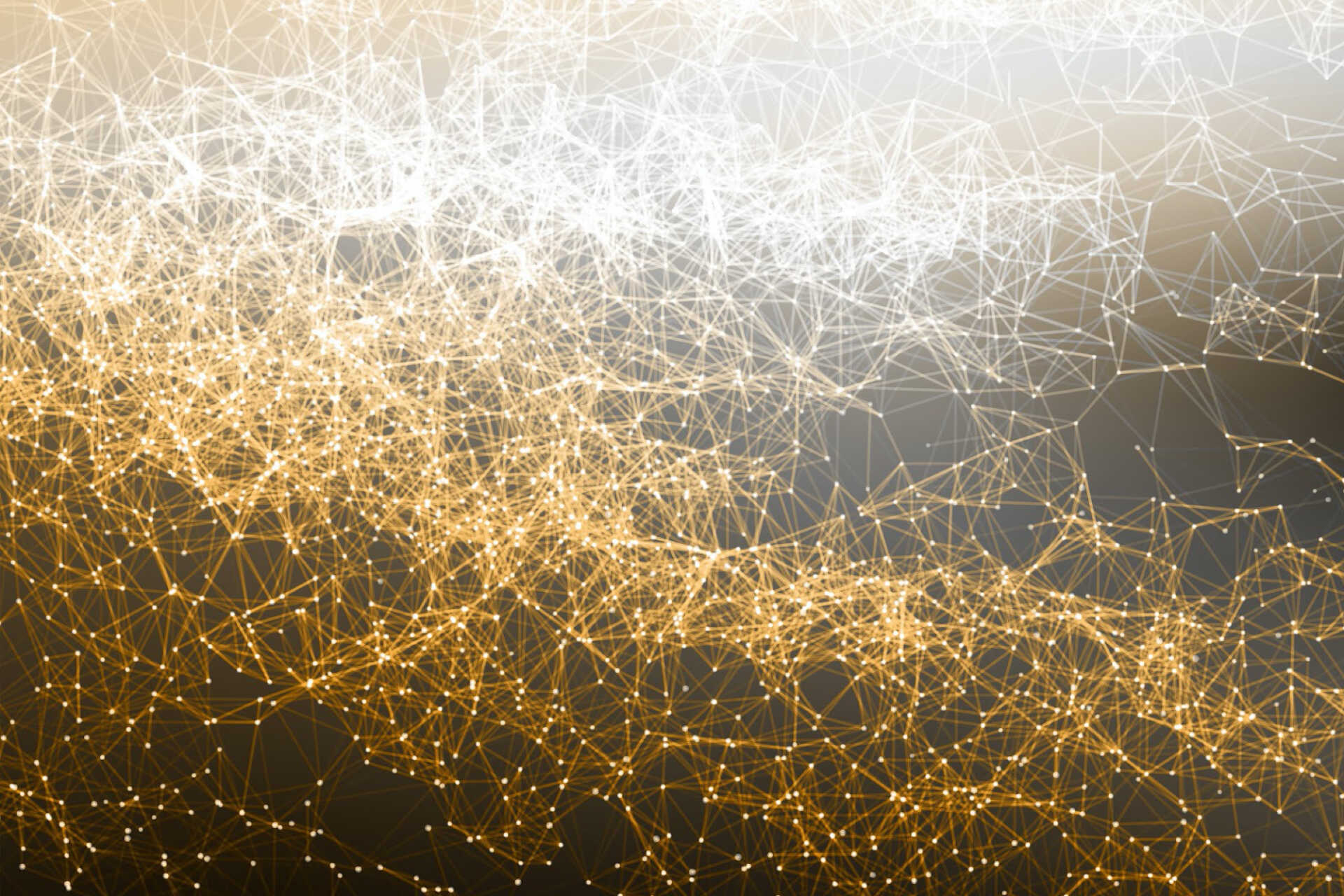 Independent rankings
In the Research Excellence Framework (REF) 2021, 100% of our Social Work and Social Policy research was classified as 'world-leading' or 'internationally excellent' for impact and environment.
Following the REF 2021, Social Work and Social Policy at Kent was ranked 3rd in the UK in the Times Higher Education.
Research
Research areas
SSPSSR has a long and distinguished history, and is one of the largest and most successful social science research communities in Europe.
In the Research Excellence Framework (REF) 2021, 100% of our Social Work and Social Policy research was classified as 'world-leading' or 'internationally excellent' for impact and environment.
When not on campus or teaching, our staff actively engage in research activities such as writing books, speaking at conferences, and contributing to academic journals such as the British Journal of Social Work.
Our research work also involves supervising PhD students who also teach on the programme, some of whom are graduates of the School. Students with an interest in further study are actively encouraged and valued as part of a department that offers the best in teaching and research.
Careers
Of Social Work students who graduated in 2016, over 94% of those who responded to a national survey were in work or further study within six months (DLHE).
Social work jobs exist in local authority and health settings (eg social services departments, hospital settings), voluntary organisations (Barnardo's, NSPCC) and private agencies such as private fostering agencies and care homes.
Some graduates choose to undertake agency work.
Professional recognition
Successful graduates are eligible for professional registration with Social Work England (SWE), the regulatory body for social work.
Please note that driving - and having access to a car - are requirements for undertaking a placement in a statutory setting with our local authority partners.

The Partnership Initiative
The Partnership Initiative (PI) works to embed service user and carer perspectives, experience and expertise into social work programmes at the University of Kent, including student selection, teaching and assessment and research activities. The PI was set up when the BA Social Work was founded at Kent in 2003 and also works closely with the MA Social Work programme that began in 2013.
The PI's mission statement is that, 'PI exists in order that people who use services and carers work collaboratively with staff and students. This is to ensure that the skills and experiences of all are integral to the social work programmes at the University of Kent.'
Study support
As a postgraduate student at Kent, you are a member of the Graduate School and of a community of students from a range of backgrounds, identities and experiences.
We encourage students to help each other, reflecting social work values in their everyday interactions and forming professional relationships with peers and staff that reflect those held in the workplace after you qualify.
Through student-elected representatives, you have the opportunity to raise issues with staff at our termly Board of Studies meetings. You also have an Academic Adviser from the Social Work team, who along with the Social Work Support Officer acts as a contact for any queries you may have.
Postgraduate students have access to a dedicated study room with computer facilities as well as a common room in the Rochester building. You can also enrol on the postgraduate Global Skills Award scheme, which can add value to your CV. Details of this scheme, and support and services offered to our students can be found on the Graduate and Researcher College website.
You are provided with a Programme Handbook that sets out the essential information you need to get started at the University. In addition, a Placement Handbook is provided by the Practice Learning Co-ordinator.
Global Skills Award
All students registered for a taught Master's programme are eligible to apply for a place on our Global Skills Award Programme. The programme is designed to broaden your understanding of global issues and current affairs as well as to develop personal skills which will enhance your employability.
Apply now
Apply through UCAS
We would recommend applying early for this course, however the UCAS January deadline does not apply for MA Social Work. Please click on the link above to apply via UCAS.
As a postgraduate social work student, you can apply for an NHS Social Work Bursary to support with your living costs and tuition fees. Check if you're eligible and find bursary guidance on the NHS website.
Contact us
United Kingdom/EU enquiries
MA at Medway
MA at Medway
Admissions enquiries
T: +44 (0)1227 768896

Subject enquiries