Before the day
You might need to know:
How many guests can attend the ceremony - providing students register to attend the ceremony before it has reached capacity and before the deadline, students are entitled to up to two guest tickets. However, there is no limit on how many guests can enter the Cathedral grounds; other than in the ceremony itself all guests are welcome to celebrate together throughout the day.
What sort of specific requirements we can help with - we want to ensure that all students and their guests can fully participate in the graduation ceremonies. The student must let us know of any specific requirements either they or their guest(s) may have.
What you can bring to the ceremony:

Small bags only - no suitcases! Please note, during times of heightened national security, Cathedral security may conduct routine bag checks.
We recommend bringing water, sunscreen and/or umbrellas/wet weather attire because there is no shelter while queuing to enter the Cathedral for the ceremony.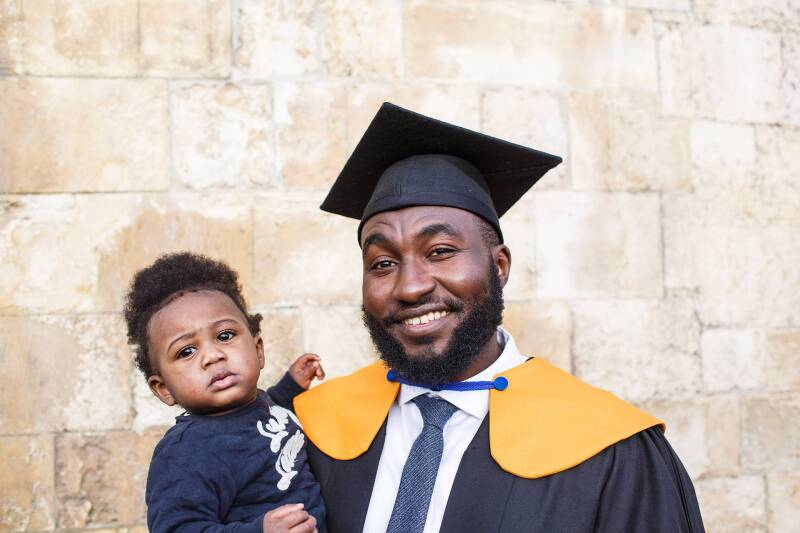 On the day
You might need to know:
Where to park? - there are lots of places to park when attending a graduation ceremony, however Canterbury and Rochester will be busy at this time. We recommend checking out the parking in advance and leave plenty of time for travel and parking. The train stations in Canterbury are Canterbury West and Canterbury East, and the nearest in Rochester is Rochester Station.
Where you and your graduand need to go when you arrive.

Your graduate will be provided with information about where to go on the day.



Ticket collection (to exchange barcoded e-receipts sent to the graduand one week before the ceremony)
Gown hire
Official photography
Merchandise - Campus Clothing and Fitzgerald Jewellers.
Where guests need to go next - guests may begin queuing outside the Cathedral's south-west door (both Canterbury and Rochester), around 90 minutes before the ceremony is due to begin. Doors will open roughly one hour before the ceremony start time.
Where graduands go while the guests are queuing - To notify us that they are present for their ceremony on the day, they need to check in at Chapter House (Canterbury) or the Corn Exchange (Rochester). They must check in no later than one hour before the ceremony.
Where to purchase refreshments - there are numerous refreshment outlets around the Cathedrals' grounds (see useful information links below), and around the town centres. There is also a cafe located inside the Cathedral grounds at Shirley Hall (Canterbury only).
Live streams of the ceremonies will be available on YouTube for guests unable to attend or who do not have tickets to enter the ceremony.
Good to know
University staff will be present outside and within the Cathedral to address any questions or problems that you may have.
They will be wearing either Hi-vis jackets or bright blue robes, so you can't miss them!