What we offer
At Kent, your students can experience the full depth and creativity of computer science. Our hands-on workshops and events on campus are targeted at different age groups.
Key Stages 2 and 3: we run occasional LEGO® robotics workshops

Key Stages 3, 4 and 5: we run workshops with Greenfoot — developing Java programs with animations.
Bringing your pupils on to campus gives them the chance to learn in a new environment. And, for older pupils, it's an opportunity for them to see what life at university might be like.
If you prefer, we are able to bring our activities into your school.
Please get in touch if you'd like to know more.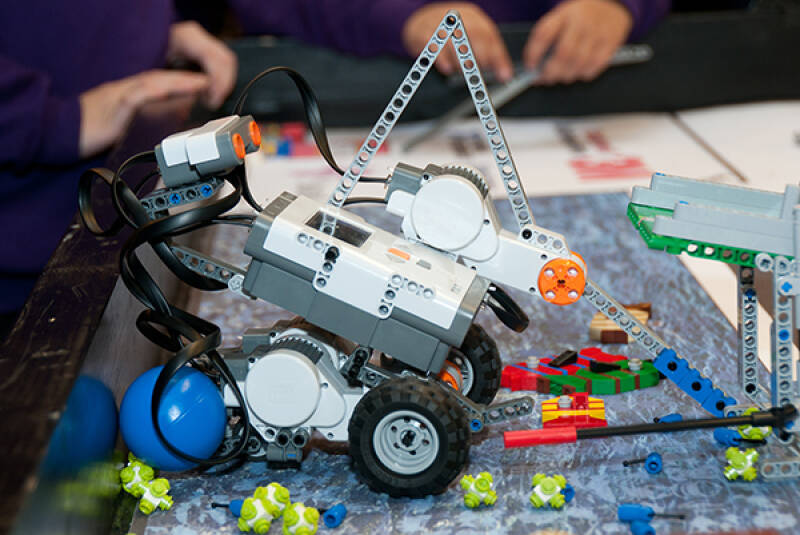 Join the LEGO League
The FIRST LEGO League (FLL) sets scientific challenges for children aged 9-16. We hold regional events where teams compete against each other to solve the challenges.
It's a terrific day out. Pupils engage with science in a practical way and also discover the importance of teamwork and listening to others.
There's lots more information on the FIRST LEGO League UK website and on the international FIRST LEGO League website.
A guide to university for your pupils
Deciding to study at university is a big decision for any young person. Our admissions staff can visit secondary schools or sixth form colleges to talk directly to students about applying to university. They can offer advice on topics such as:
studying at university
studying computing at university
the variety of computing programmes on offer
the UCAS applications process.
Please get in touch if you'd like to us to visit your school.