Subject-specific activities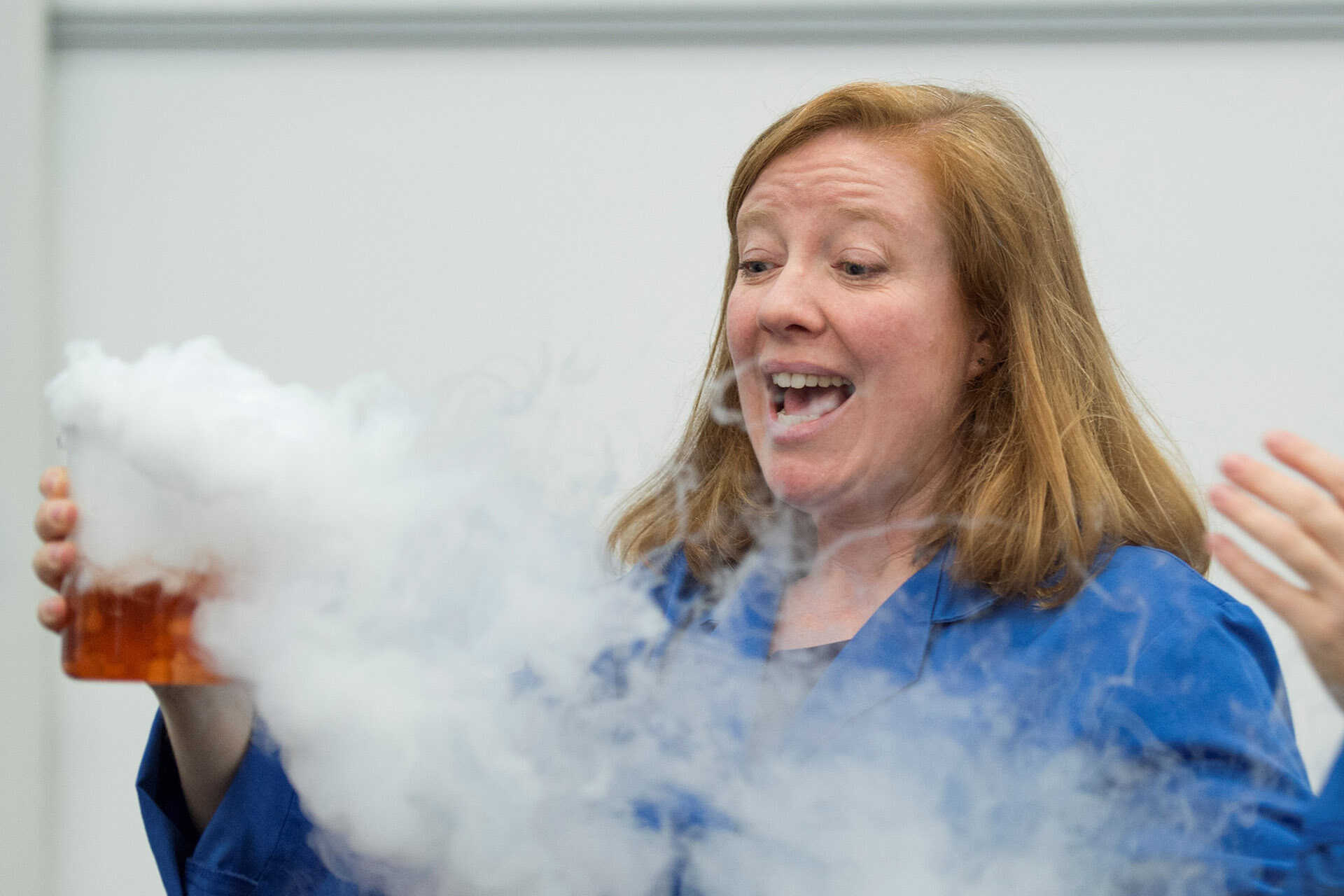 Subject-specific activities
Talks, workshops and activities across the sciences, social sciences and humanities.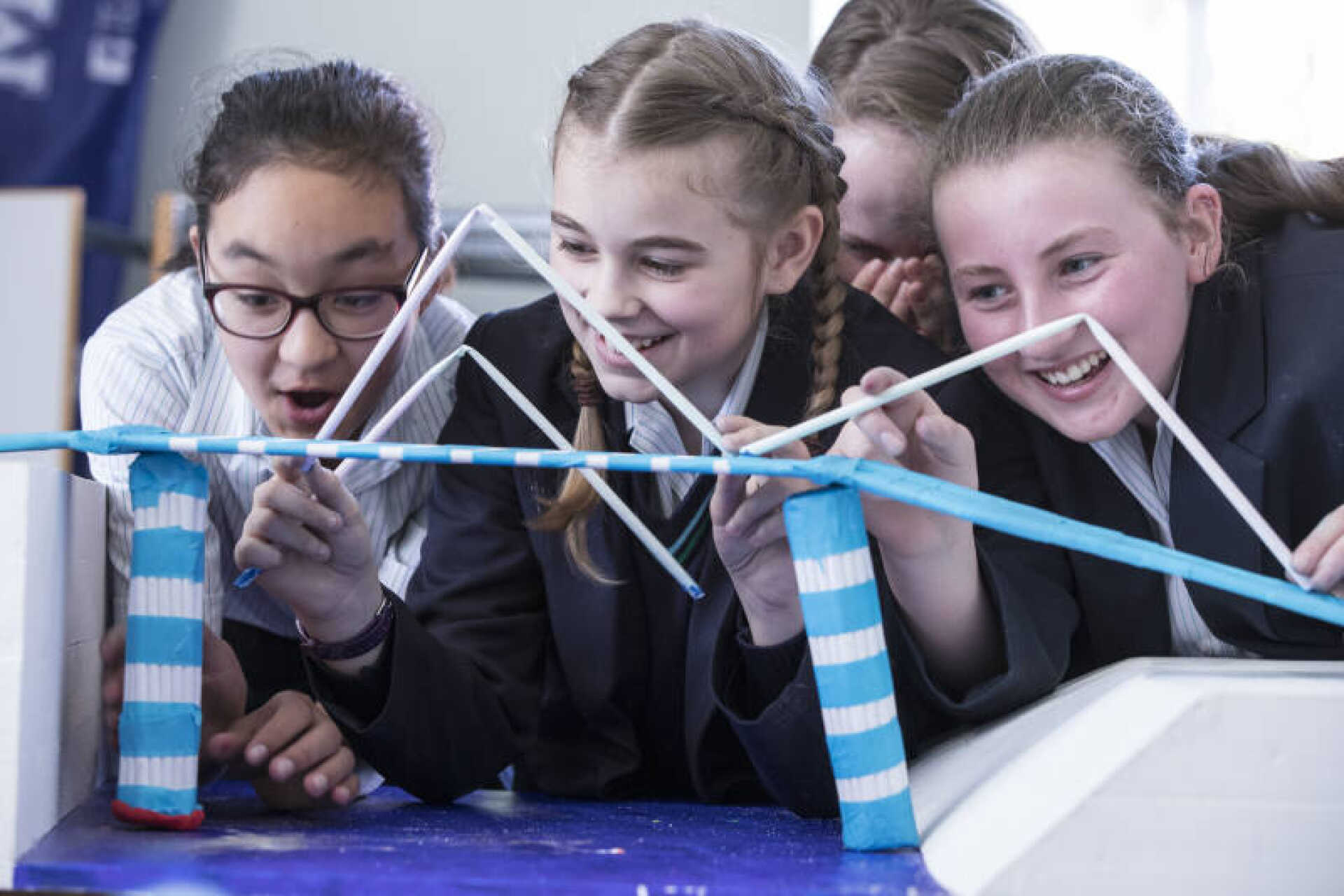 Partner schools and colleges
At Kent, we believe that anyone with the academic ability to study at university should have the opportunity to do so. To encourage young people to embrace the value of higher education, we have established relationships with over 45 non-selective secondary schools and three further education colleges in Kent.
In-school performing arts workshops for students in year 12 studying relevant subjects.
Researchers at the University of Kent have developed a series of drama workshops for Year 7 or 8 pupils which use play to address unhealthy perfectionism, build resilience and improve wellbeing. The workshops run for 90-120 minutes, and are delivered as a series of 4 sessions aimed at groups of 12-15 pupils.
The four workshops use play as means to celebrate imperfection, vulnerability and "silliness" and build confidence and a positive mindset within participants. There are three components to each workshop: Let's build!, Let's play! and Let's talk!
These visits to campus are designed to support students studying A level History with the skills needed to complete their coursework successfully. The sessions will include advice on planning, research and analysis and will focus on a range of A level topics. Students will have the opportunity to visit the University of Kent Templeman library including relevant special collections.
Computing, Engineering and Mathematical Sciences
Applications are now open for our Levelling Up: Maths Mentoring Programme for Black heritage students who are currently in Year 12 and studying A level Mathematics. The programme – a collaboration between learned societies, educational charities and organisations across STEM and the Black community – aims to address the underrepresentation of black heritage students in STEM subjects at universities across the UK. Participants will attend a launch event on the Canterbury campus on Saturday 20 May 2023 where they will meet their mentors, who will support them through fortnightly online mentoring sessions until the A level examinations in June 2024. The sessions, which will be held online on Wednesdays from 17.00 - 18.30 from May 2023, will cover academic content as well as study skills, so students can approach their exams and university applications with increased confidence. There is no charge to schools or participants. Students can apply for the programme here.
Human and Social Sciences
The Discover Economics Student Champion Programme is a joint initiative run by the Royal Economic Society and the School of Economics at the University of Kent. Suitable for Yr10 and Yr12 students studying maths or business, these in-school 1 hour interactive workshops are designed to give students an insight into studying economics at A level, or degree level, and to introduce them to different economics careers and apprenticeships. Delivered by trained university students the workshop aims to give young people an introduction to economics by exploring topics including the cost-of-living crisis, the gender pay gap, panic buying, education and economic growth. To find out more please email hssoutreach@kent.ac.uk or book online here.
The School of Anthropology and Conservation is a multinational research community striving for real-world impact. Our creative lecturers, internationally recognised research, state-of-the-art laboratory facilities, and welcoming student spaces create an inspiring learning environment. We offer local secondary schools exciting workshops designed to spark students' interest in how humans interact with the world around them! These workshops can be part of a whole day or booked as individual 1 or 2 hour sessions. Workshops available include "All about Adaptations", "Conservation Heroes" and "Bones, Bugs and Biodiversity". To find out more please email hssoutreach@kent.ac.uk or book online here
This campus experience will introduce year 12 and 13 students to new ways of looking at their subject beyond their A Level classroom and to the many opportunities which are available in business when they leave compulsory education. The visits will include campus tours and accommodation visits (both Canterbury and Medway) led student ambassadors, a visit to the Sibson building - home of Kent Business School), taster lectures by academics and course and application information and advice.
Kent Business School offers a wide range of masterclasses for students in years 10 - 13. These are designed to enhance students' learning and understanding of business, and provide exposure to the university style of learning. Subjects available are based on the A level and BTEC curriculum and include some guidance around relevant careers. These can be combined with a campus tour and a Q&A session with current students.


Sessions include: Leadership, Management Accountancy (Ratio Analysis), HR/Organisation, Marketing Research Skills, International Business, Sustainable Project Management, Business Law (contracts), Economics for Business and An Introduction to Entrepreneurship.
This programme of one hour workshops is presented by academic staff and student ambassadors and is aimed at students in years 9 to 13. Topics include:
Marketing Research Skills - marketing research methods and guidance designing questionnaires.
Prime-Marketing – for any future marketeers to gain a real life understanding of creating a marketing campaign for a leading fashion brand.
Hire or Fire – take on the role of a HR recruitment manager and recruit candidates to a variety of roles.
Car of the Future – in partnership with the VW/Seat group, this challenges students to design a sustainable car of the future, using the 4 Ps of Marketing.
DNA of Business – developing project management skills and business understanding.
Introduction to Entrepreneurship - What makes an entrepreneur an entrepreneur and what impact does entrepreneurship have on society. Students produce a product or service that is innovative, original and has sustainable development goals at its heart.
Law, Society and Social Justice
A day spent on campus with students attending different workshops, Q&A panels and talks. The day is spent interacting with individuals from a range of careers, all of whom are from under-represented backgrounds, with the hope that students will leave thinking 'if they can do it, so can I'. They will explore a range of different careers through a session around 'breaking barriers' within the different fields, followed by a careers fair and then some Q&A panels from both the Law and SSPSSR Alumni.
A campus experience that is organised within LSSJ will introduce students to new ways of looking at their subject beyond their A Level/BTEC classroom and exposing them to what is possible beyond post-16. These campus experience can look like and include the following: attending campus tours on both Medway and Canterbury Campus', subject specific days that involve the MOOT Court such as 'Mock Trial in a Day' and the 'Law and Forensics Day' (in collaboration with NATS), days for Journalism students at Canterbury College where they will explore and get hands on with the TV and radio equipment at Medway, complimenting their current learning. This also may include subject specific workshops run by either academics or PhD Ambassadors, that don't involve being in the MOOT or studios like the large Public Services visits in collaboration with Mid Kent College.
To provide teaching staff with a deeper understand of Law or Social Sciences subjects with up-to-date research to enable them to pass this on to their students. The intention is to provide students with real life examples of the theories they are learning so they can draw on these for their work, hopefully raising their attainment outcome. For many teachers who teach social science subjects such as sociology or criminology, the subject is not their main area of expertise and so CPD will aim to give them a greater understanding and knowledge, increasing their confidence and knowledge, which in tern benefit their students. We also aim to develop a sustained Social Science teacher network throughout Kent and the surrounding areas
This programme is targeted at Year 12 students studying Sociology or Law at A Level, and aims to help them develop their critical thinking skills, understand university style learning and increase their confidence in the subject and their awareness of potential career options. Focusing on topics beyond the A level curriculum the day aims to challenge and inspire students and to increase their engagement and interest in the subject. Each programme is made up of three sessions on campus. The first two focus on particular topics within either law and sociology and in the third, students will conduct their own research and produce and present their own work.
This week-long experience of practical laboratory research helps students to develop their practical skills and confidence through the production, purification and characterization of proteins of biological and clinical significance. Students will experience seminars with world-leading researchers and build their skills through workshops including how to present scientific data and advice on the university admissions process. The event will close with a social event in an informal symposium, during which the students present their work in the form of a scientific poster to friends and family.
To apply please follow this link. Applications close on 31 May 2023.
Applications for Space School are now open and you can apply here. Join us on 12 and 13 August 2023 to build and launch rockets, work on a mini-project with some of our fantastic academics, and have fun! Space School is completely free to attend, but places are limited. Applications close at midnight on the 31 May 2023.
We look forward to seeing you there!
Bring your students to campus to take part in three GSCE practicals (testing reaction time, microscopy, restriction digests/genetic engineering) and 1 A level Chemistry practical (aspirin synthesis). Using high standard laboratory facilities, these activities will give students practical experience of laboratory work and insight into studying science at university. Preference for the GSCE workshops will be given to schools who book a minimum of two GCSE sessions.
These introductory sport science workshops are available all-year round for students in years 9 to 12 and take the form of a half-day visit to campus. During the visit students take part in interactive workshops either on reaction time or on the chemistry of sports drinks. The visit includes an opportunity to find out more about careers in sport and the chance to ask questions of academic staff and current Kent students.
This three-year programme follows the same group of students through from year 7 to year 9. In Year 7, the students take part in an astrodome workshop to introduce them to the wonders of the solar system. In Year 8, the connect physics workshop is delivered in three sessions which encourage students to think of the bigger picture through connecting different topics from the curriculum, research or their everyday lives. They learn about careers that are available after studying physics and they are given a chance to develop their scientific skills. In Year 9, the project concludes with a science show involving various practical science demonstrations. Please note, capacity on this programme is limited.
Inside Natural Science is an exciting opportunity for students in years 10 - 13 to develop their skills and embark upon a research project with the aid of our academics and ambassadors. The programme consists of three campus visits across which students will be introduced to the relevant labs, design their own research projects, collect data for their project, create a poster present their findings, and present their research to academics during our presentation evening. At the moment we offer two strands: Inside Sport Science and Inside Biomedical Science, though we hope to expand this offer in coming years to include additional subjects.