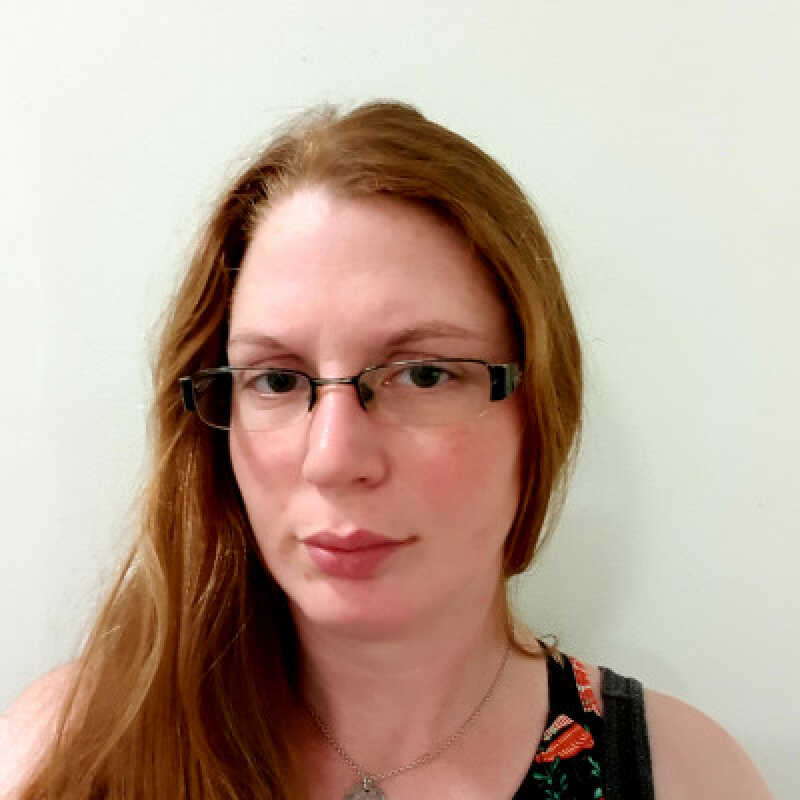 Professor Jennifer Hiscock
Professor in Supramolecular Chemistry
UKRI Future Leaders Fellow
About
Professor Jennifer Hiscock is currently a Lecturer in Chemistry within the School of Chemistry and Forensic Science. She has authored 61 scientific publications, 3 editorials, 1 book and 1 book chapter, which have been cited over 2,200 times to date (October 2021).

Jennifer graduated from the University of Exeter in 2007 with a first in Biomedicinal Chemistry (BSc Hons) and was awarded a PhD from the University of Southampton in 2010, studying selective anion co-ordination using neutral hydrogen bond donating receptors under the supervision of Professor Philip Gale (now University of Sydney) and Professor Michael Hursthouse. She went on to conduct postdoctoral research with Professor Philip Gale, alongside Dr M. Sambrook (Dstl (UK)) until 2015, gaining expertise in novel organocatalyst design, vesicle preparation, anion transport and supramolecular material design. During this period she also obtained her PRINCE2 project management qualifications.

In 2015 Jennifer began her independent career at the University of Kent when she was awarded the three-year Caldin Research Fellowship within the School of Chemistry and Forensic Science. This was followed by a permanent lectureship position in 2016 and accompanied by the University of Kent Faculty of Sciences Prize for Starting Research in 2017. She was promoted to Reader in Supramolecular Chemistry in 2019, became a UKRI Future Leaders Fellow in 2020 and was awarded the University of Kent's consolidator Research prize in 2021. In addition, she currently manages the NMR facilities, in addition to other equipment held within the materials and molecular characterisation facilities in the School of Chemistry and Forensic Science.

She is a Board Member and Treasurer of the Royal Society of Chemistry Macrocyclic and Supramolecular Chemistry (MASC) and virtual MASC interest groups, Chair of the international Women In Supramolecular Chemistry (WISC) network (>1200 followers on twitter), advisor to the Empowering Female Minds in STEM (EFeMS) not for profit organisation and sits on the editorial boards for both Supramolecular Chemistry and Frontiers Chemistry (supramolecular section). 

Research interests
The interests of the Hiscock research group centre around developing the application of supramolecular chemistry to the modern-day world. At present this research is focused in three interdisciplinary areas, using the expertise of students with cell biology, chemistry, forensic science, forensic chemistry and biochemistry backgrounds. These students all work together, exchanging knowledge and skill sets in a cohesive and enabling environment.

Details of research interest areas are as follows.

The synthesis, characterisation and prediction of those properties associated with supramolecular self-associating amphiphiles (SSAs)

Molecules that have an uneven number of hydrogen bond donating and accepting groups within the same chemical structure are 'frustrated' in nature. This is because not all those binding modes can be fulfilled simultaneously. If these molecular structures also contain both hydrophobic and hydrophilic groups, then, as well as being 'frustrated' in nature, these molecules will also exhibit amphiphilic physicochemical properties. The group has synthesised over 120 members from this class of compound, gaining an understanding as to how those molecular self-association properties effect those amphiphilic physicochemical properties and any resultant nanostructure formation in multiple phases.

The development of novel antimicrobials and antibiotic adjuvant delivery vehicles.

By the year 2050 it is predicted that antimicrobial resistant bacteria will have decreased global GDP by £66.7 trillion and cause more global annual deaths than cancer. Therefore, the development of novel antimicrobials/antibiotics or antibiotic adjuvants is of the upmost importance. A number of those SSAs synthesised to date have been shown to exhibit antimicrobial and/or antibiotic adjuvant properties against both Gram positive (eg MRSA) and Gram negative (eg E. coli) bacteria. The group is now developing ever more effective antimicrobials and/or antibiotic adjuvants and deriving any associated modes of action.

The use of low molecular weight hydrogen bond donating receptors to identify small molecule simulants for toxic compounds to aid the development of decontamination and remediation technologies.

There are many toxic compounds that are released accidentally or purposely into our environment every day. These classes of toxic compounds include (but are not limited to) pesticides, fertilisers and industrial waste. There is an ongoing global need to decontaminate and remediate the effects of these compounds when released into the environment; however, when developing these technologies the target chemicals may be far too toxic to handle within an everyday laboratory. In these instances, the toxic compounds need to be substituted with an appropriate simulant that allows novel decontamination or remediation technologies to be developed safely.
Last updated