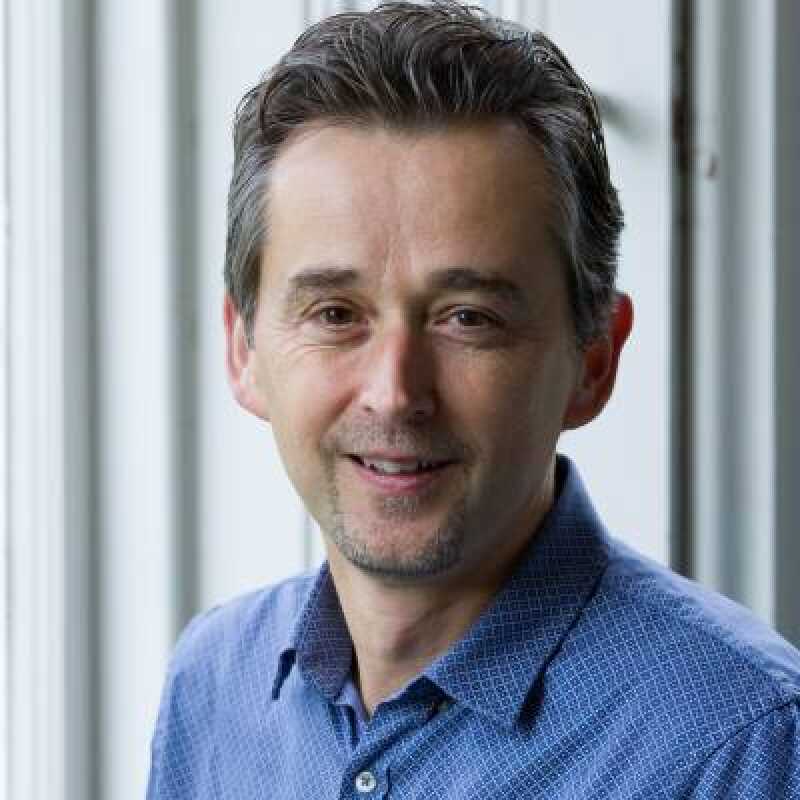 Dr Tom Casier
About
Dr Tom Casier is Reader in International Relations at the Brussels School of International Studies (BSIS). He is Director of the Global Europe Centre, the University of Kent's research centre dealing with Europe and the challenges it faces in a changing world. Tom Casier was Academic Director of BSIS from 2014 to 2017. He held a Jean Monnet Chair and is a Research Fellow at LINES, KU Leuven.
Research interests
Tom Casier's research focuses mainly on EU-Russia relations, Russian foreign policy and the Eastern Partnership, as well as hegemony and global change. In terms of theory he has an interest in contributions from Social Psychology to the discipline of International Relations. 

Recent articles have appeared in the Cambridge Review of International Affairs, Cooperation and Conflict, Geopolitics, Contemporary Politics, East European Politics and others. A book 'Hegemony and world order. Reimagining power in global politics' (co-edited with Piotr Dutkiewicz and Jan Aart Scholte) was published by Routledge in 2020. See below for a list of publications. 





Blog posts on the war in Ukraine

'Russia invades Ukraine', by Tom Casier, GEC blog, 25 February 2022 

'Russia's invasion of Ukraine: beyond the goal of demilitarisation', by Tom Casier, Human Rights in Context Blog, 3 March 2022




Policy advice

Over the last years, Tom Casier has been invited to share his policy views on EU-Russia relations with various institutions, including the European Parliament (Foreign Affairs Committee and International Trade Committee), the EU External Action Service, the House of Lords (EU Committee) and the US Department of State. 


Externally funded research

Current:
RENPET, Erasmus+ (Reconceptualising European Power in an Era of Turmoil: Contestation, Relevance and Sustainability), with Leiden, UCD, EUI, KU Leuven, ARENA, Poznan, IBEI, Sabanci, Maastricht, UACES – Co-I

Previous funded projects:
UPTAKE, Horizon 2020 (Building Research Excellence in Russian and East European Studies at the Universities of Tartu, Uppsala and Kent), 2016-2019, key staff.

ANTERO, Erasmus+ (with UCD, ARENA, Maastricht, LSE, KU Leuven, Tampere, UACES), 2014-2017, key staff.

Teaching
At BSIS Tom Casier teaches courses in the fields of Russian Foreign Policy, International Relations and European Studies.

Supervision
Tom Casier supervises PhD students in the fields of International Relations and European Foreign Policy. He welcomes in particular doctoral students in the following fields: EU-Russia relations, Russian foreign policy, European Neighbourhood Policy / Eastern Partnership, norm and norm contestation, as well as theoretical perspectives from Social Psychology.  




Current PhD students:

Mario Baumann  - Discursive Interaction in EU-Russia relations.

Laura Skillen - How blame makes a villain of the EU?

Tomislava Penkova - Russia's post-1991 self-image construction, foreign policy and regional integration in the post-Soviet space.




PhD students who have completed: 


Natalie Brandenburg - Assembling Practices of EU Mediation in Myanmar and Georgia.
Olga Burlyuk - European Union Rule of Law Promotion in Ukraine: Exploring the Effects of Interaction Between the Institutional Contexts.
Nur Daut - Impact of Policy Networks on the Mobilisation of Environmental Groups in the European Union.
Camilla Edemann Callesen - Intergroup Dynamics and Protracted Conflicts: An Analysis of the Ukraine and Georgia Conflicts.
Erol Kalkan - Europeanisation of Change in Foreign Policy : Transformation of Turkish Foreign Policy in the EU Accession Process.
John Kotsopoulos - Do perceptions matter? Negotiating EU/Africa relations.
Moritz Pieper - Perspectives on the Iranian Nuclear Programme: Analysing Chinese, Russian, and Turkish Foreign Policies.
Bojan Savic - The many nascent NATOs: Studying intra-alliance relations through the lenses of game theory.
Susanne Szkola - Anxiety, Blame and Crisis. Emotions and Ontological Security in the South Caucasus.
Irina Zarin - Regional and European integration of the Western Balkans candidate countries. The dynamics of two-level norm compliance.
Last updated