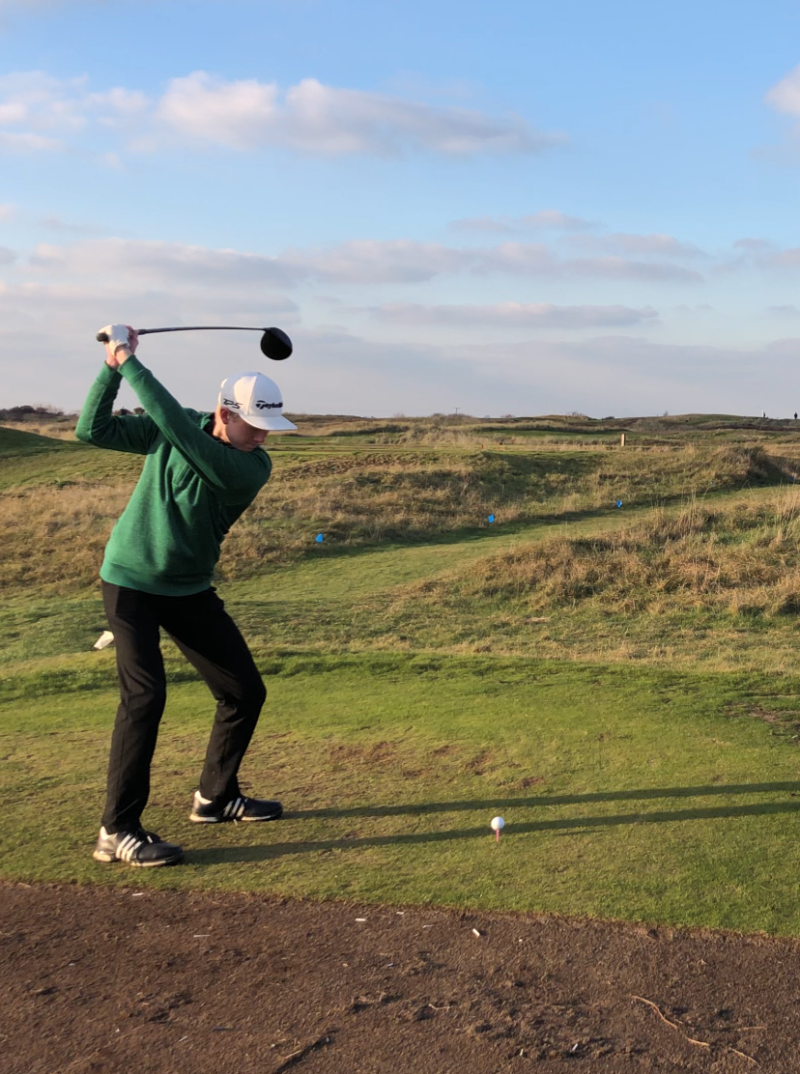 Ben Robertson
Sport: Golf
Academic course: International Business with a year in industry
Hometown: Chestfield, UK
Best sporting achievement/personal best: Shooting a 3 under 69 at the Wilderness Junior Open.
2022/23 goals in sport: Reduce my handicap to 0.0 this year.
Improve my strength in order to increase my club head speed by 5 mph.
Why did you apply to study at Kent (new students) or what is your favourite thing about Kent Uni (returning students)? I personally love the atmosphere at this university. The staff are brilliant and so are the facilities.
What are you looking forward to experiencing most on the Scheme this year? I am excited to continue the strength and conditioning and seeing the progress I can make over this academic year. I am looking forward to competing in more events for the university and have a few that I am definitely going to enter.