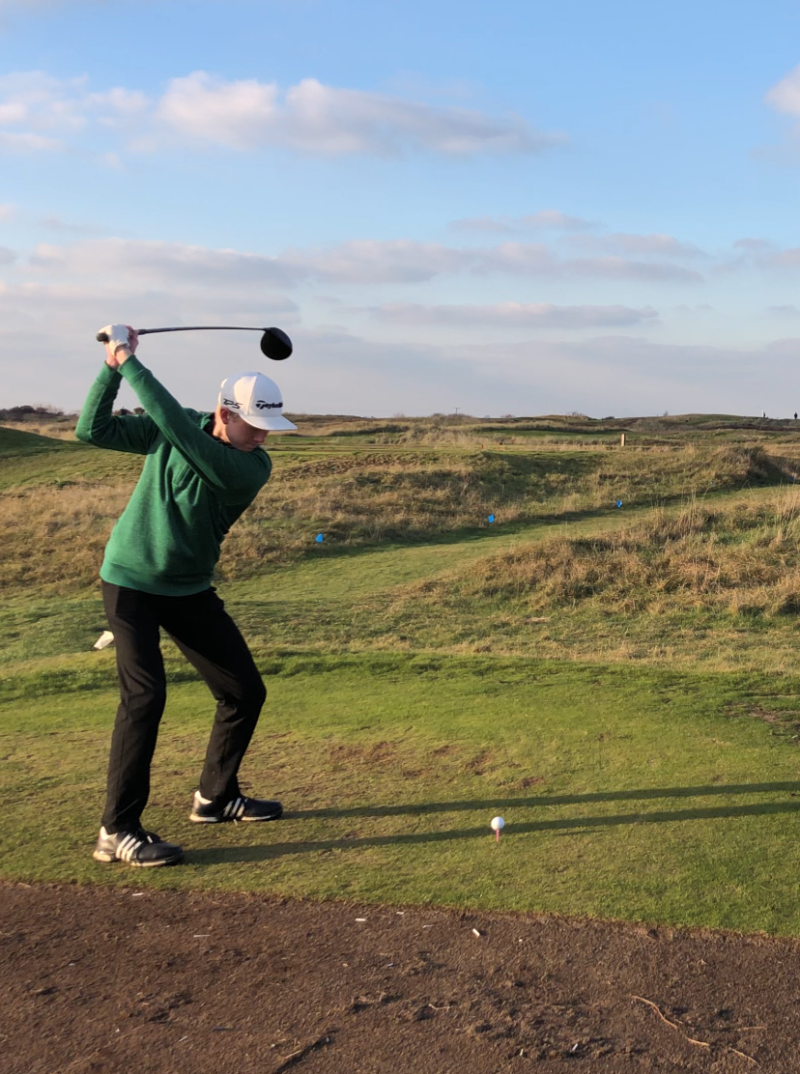 Ben Robertson
Academic course: International Business with a Year in Industry
Hometown: Whitstable
Best sporting achievement/personal best: Gross 69
2021/22 goal in sport: My goals for 2021/22 are to train consistently, play as much competitive golf as possible and lower my handicap to 0 or better.
What did you miss the most regarding your Sport during the various Covid-19 Lockdowns and imposed restrictions? I missed the ability to develop my competitive edge, as there were no competitions for the entirety of the first lockdown.
What attracted you to study at Kent and what are you most looking forward to at University? I was attracted to Kent University because of its reputation regarding its Business courses and the modules within them. I am most looking forward to developing my knowledge, meeting new people and becoming part of the University Sports set-up.