Religious Studies at Kent is part of the Division of Arts and Humanities, home to a wide range of subject areas encompassing all aspects of cultural life.
With a broad portfolio of undergraduate and postgraduate programmes offered at our campuses in Canterbury and Medway, and at Kent's Paris School of Arts and Culture, the Division provides a truly multidisciplinary community, crossing disciplinary, geographic and linguistic boundaries.
Such a diverse range of interests leads to a fascinating timetable of events and makes the Division an exciting place to study.
Our vision
Religious Studies at Kent explores global religions and philosophies, as well as secular world views and approaches. We make connections between systems of belief to foster an understanding of different practices, cultures and world views.
We are committed to developing our various degree programmes across traditional disciplinary boundaries in ways that generate new insights as well as opening up new themes of interest across our various areas of work.
Our research expertise feeds into our teaching, exploring the wide range of religious and secular traditions and philosophies around the world.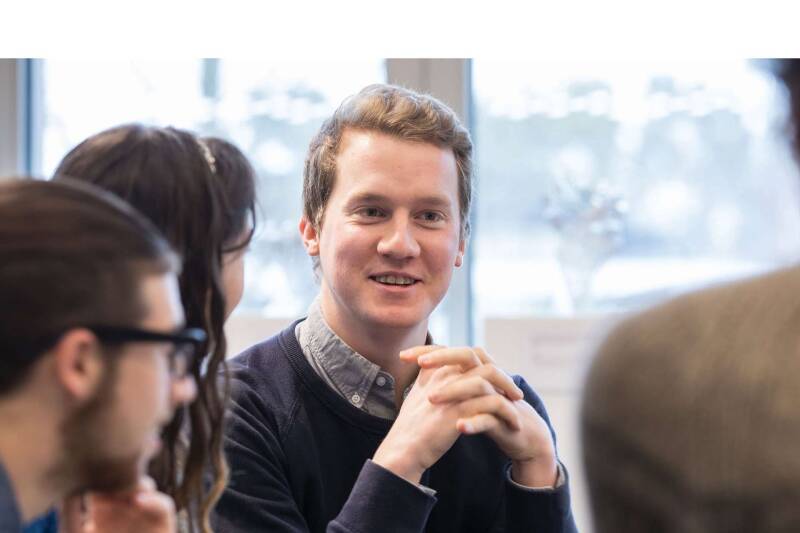 Inspirational teaching
Our agenda-setting and internationally respected research informs our teaching, so you learn from experts working at the cutting edge of the discipline.
We approach the study of religion from many perspectives: globalisation, film and new media, secular and religious spiritualities and global philosophical movements both ancient and modern. You are encouraged to consider religion and the contemporary world, how different religious and philosophical ideas influence your own experiences and your understanding of life and its significance.
We ensure you have the support you need to produce your best work. Our policy of one-on-one essay return gives you the chance to discuss your lecturer's feedback in detail.
Supportive community
We are a welcoming and friendly department, where students and staff share interests and experiences. There is a dedicated student support team who can help you with your academic needs and offer general support. The University also has an extensive academic and pastoral support network.

Research excellence
The quality and breadth of our research creates a dynamic department engaged in contemporary debates and looking to find new ways of engaging with age-old dilemmas. Our staff undertake research of international quality, write journal articles and books and provide expert comment to the media. With you, they develop cutting-edge new approaches to the study of religion, Asia and the exciting new field of global philosophies.
In the most recent Research Excellence Framework, all aspects of the Department of Religious Studies' research environment were graded 'world-leading' or 'internationally-excellent'.
Impressive prospects
Our students do well on graduation, moving on to a wide range of careers. This is due to the skills of intercultural understanding and critical thinking gained through their studies, as well as the structured programme of employability events run by the Department. These include workshops and opportunities to gain hands-on experience through paid and voluntary work opportunities.
The University's Careers and Employability service supports students throughout their time at Kent, and for three years after graduation.
Study abroad
It is possible to spend a year studying abroad at one of our partner institutions. This is a great opportunity to immerse yourself in another culture and enrich your learning. It is also a fantastic opportunity for personal and career development.
We have partnerships with universities in America, Canada, Hong Kong and Ireland. You do not need to speak a foreign language as all teaching is in English. Interested? You can find details on our Go abroad site.
Location
The Department of Religious Studies is based on our Canterbury campus with its first-class academic and leisure facilities. We are equipped with the latest resources and our beautiful setting offers plenty of tranquil spaces to study and relax. Everything you need on campus is within walking distance, including a general store, a bookshop, bank, a medical centre and a pharmacy
Canterbury is a major site of religious significance – Canterbury Cathedral is one of the oldest and most significant cathedrals in England. The Cathedral's library holdings are included in the Templeman Library online catalogue, providing an invaluable source for student research.
You can go off campus to explore the city's medieval buildings, historic pubs and mix of independent shops and leading high street brands. London is just an hour away by train.