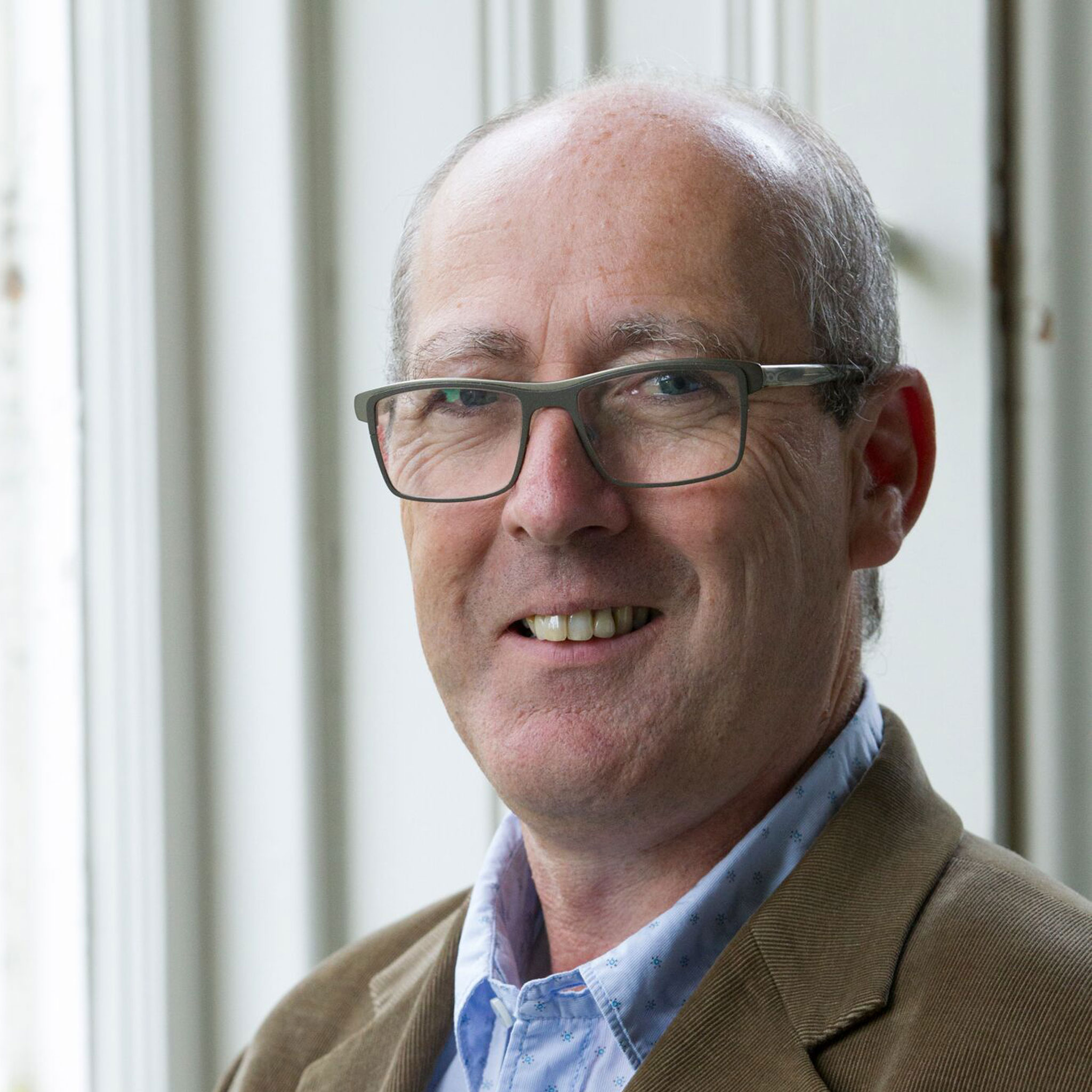 Professor Feargal Cochrane
Professor of International Conflict Analysis
Deputy Head of School
Director of the Conflict Analysis Research Centre
About
Professor Feargal Cochrane is Professor of International Conflict Analysis in the School of Politics and International Relations and is Director of the Conflict Analysis Research Centre (CARC). He joined the University of Kent in September 2012.

He was previously Director of the Richardson Institute, a peace and conflict studies research centre at Lancaster University (2005-2012). Before this he was a Lecturer (1998-2004) & Senior Lecturer (2004-2012) in the Department of Politics, Philosophy and Religion at Lancaster University. Professor Cochrane has also held academic posts at the Centre for the Study of Conflict, University of Ulster (1996-1998) and at Queen's University Belfast (1994-1995). Professor Cochrane has published widely in the area of political violence and conflict transformation in leading international journals and with prestigious academic publishing houses and has presented his research at numerous conferences and through keynote addresses.

Professor Cochrane is regularly consulted by the media on issues relating to peace and conflict including BBC Radio and Channel 4 News, Time Magazine, Christian Science Monitor and others.
Research interests
Professor Cochrane's research interests centre on the dynamics of politically motivated violence and emerging peace processes within ethnically divided societies. He is particularly interested in political and cultural aspects of Diaspora communities and has conducted research on the Irish-American role in the Northern Ireland conflict. Beyond the Irish case, he is interested in how Diaspora communities intersect with peace processes and political violence within deeply divided societies and how these groups engage from the outside, with political and cultural processes taking place within their countries of origin. He is currently working on a single-authored book entitled Security and Migration in the Global Age which will be published by Routledge in 2014.

In addition to these research interests, He has also published extensively on issues relating to the political conflict in Northern Ireland and on civil society initiatives, especially non-governmental organisations and their capacity to assist conflict prevention and conflict transformation within divided societies. His most recent book Northern Ireland: The Reluctant Peace, was published by Yale University Press in 2013.

Feargal is a member of the governing council of the Conflict Research Society and has acted as an academic consultant for a number of NGOs including International Alert.
Supervision
Feargal would welcome applications for PhD research linked to his areas of research specialisation. These include any of the following areas: 


The impact of Diaspora communities on emerging peace processes -including specific case studies of Diaspora populations as agents of peace/violence in the 21st Century.
The connections between migration and security across a range of conceptual and empirical contexts.
The political conflict/peace process in Northern Ireland especially in the context of political devolution since 1998.
Publications
Article
Cochrane, F. (2015). The Paradox of Conflict Tourism: The Commodification of War or Conflict Transformation in Practice?. The Brown Journal of World Affairs XXII:51-69.

Tourism in the aftermath of war is an inherently political endeavor, presenting both challenges and opportunities for societies emerging from violent conflict. This relates in part to the fact that tourism inevitably collides with the legacy of conflict and frames its narrative, while at the same time providing new resources that, while likely to be contested, are also much needed. In fact, over time, the conflict itself can become absorbed into a consumable tourist commodity that sanitizes the conflict into a form of heritage. This can lead to perceptions that the visceral, painful, and traumatic experience of violent conflict is being cheapened and airbrushed into an anodyne form that misrepresents the actual lived experience of conflict. This article examines these potent themes associated with what is often termed dark tourism and connects them to theoretical debates in conflict studies surrounding post-conflict peacebuilding and transformation.

Cochrane, F. (2013). Not so extraordinary: the democratisation of UK counterinsurgency strategy. Critical Studies on Terrorism [Online] 6:29-49. Available at: http://dx.doi.org/10.1080/17539153.2013.765699.

This article argues that recent developments in UK counterinsurgency strategy and
subsequent counterterror legislation have been informed and enabled by military and
political interventions in Afghanistan and Northern Ireland. The article contains three
interconnecting arguments. First, that UK counterterrorism policies since the intervention
in Afghanistan are an extension of previous practices in Northern Ireland during
the 1970s and 1980s, rather than representing a new phase in security strategy. Second,
that the articulation of the external terror threat by successive UK governments since
9/11 has led to a blurring of emergency law into domestic governance and a movement
of this emergency legislation from the colonial periphery into the metropolitan centre.
Third, the article argues that the techniques at the heart of these counterinsurgency
efforts risk hollowing out the values they are supposed to uphold and defend.

Cochrane, F. (2011). From Transition to Transformation in Ethnonational Conflict: Some Lessons from Northern Ireland. Ethnopolitics [Online] 11:182-203. Available at: http://dx.doi.org/10.1080/17449057.2011.602608.

This article focuses on an often undervalued area of academic research between 'war' at one extreme and 'peace' at the other, namely the transitional period between the two. (The terms 'war' and 'peace' are used here, and throughout the article, in the knowledge that a substantial body of literature exists that seeks to define the boundaries and conditions of both. It is not the intention to engage directly with these debates, but the words war and peace are used throughout in the understanding that these are complex and multifaceted terms.) The article argues that more emphasis needs to be placed on the process of transition in the period after an agreement has been negotiated but before new structures have transformed conflict relationships. It is argued that this transitional phase is critical to the success or failure of the wider political engineering of such negotiated agreements. The article uses the case of Northern Ireland to examine this transitional moment in the wider architecture of conflict transformation within an ethnonational dispute. It is argued that the key to the success of such a fragile peace is to be found in the capacity of the transitional process itself to reduce the political logic of violence among the direct actors and their supporters. It is also argued that we need to be sensitive to the differential pace of this transitional process across both the formal and informal political spheres and to the possibility that these can take multiple or even contradictory paths.

Cochrane, F. (2009). Home Thoughts From Abroad: Diasporas and Peace Building in Northern Ireland and Sri Lanka. Studies in Conflict & Terrorism [Online] 32:681-704. Available at: http://dx.doi.org/10.1080/10576100903040716.

This article looks at the dynamics of Diaspora groups as a possible catalyst for peace-building within violent segmented societies. With the help of two case studies, Irish-America's role in Northern Ireland and Sri Lankan Tamil Diaspora's role in Sri Lanka, it locates the variable impacts of Diaspora involvement in violent conflicts within their homelands. Despite their unique histories and individual complexity, both of these cases illustrate that Diasporas have a significant role to play in peace-building, are diverse rather than homogenous communities, and that they represent an important and often underutilized resource to bring negotiated settlement to violent conflicts.
This article examines the dynamics of Diaspora communities as possible catalysts for peace-building within violently divided societies. Migration before, during, and in the aftermath of political conflict raises an important question for scholars and policymakers who seek to understand such regions and take action to manage or transform the political violence within them. To what extent do these Diaspora populations take an interest in the homeland and seek to influence the political process there by either fueling conflict or terrorist activities or by working to help bring it to an end? This article uses two dramatically different case studies (Sri Lanka and Northern Ireland) to look at the variable impacts of Diaspora communities on efforts to bring politically motivated violence to an end.
Despite their unique histories and individual complexity, both cases illustrate the fact that Diasporas have a significant potential role to play in peace-building, are diverse multilayered communities, and can play a variety of roles at different stages in a conflict and during efforts to negotiate and implement a political settlement.
Book
Cochrane, F., Loizides, N. and Bodson, T. (2018). Mediating Power-Sharing: Devolution and Consociationalism in Deeply Divided Societies. [Online]. Abingdon, UK: Routledge. Available at: https://doi.org/10.4324/9781351250566.

This book will focus on Power-Sharing in deeply divided societies. Beyond this starting point, the book seeks to examine the different ways in which consociational institutions emerge from negotiations and peace settlements across three carefully chosen cases –Northern Ireland, the Brussels Capital Region and Cyprus. Across each of the chapters, the analysis will assess how the design of these various forms of power-sharing demonstrates similarity, difference and complexity in how power-sharing has been conceived and operated within each of these contexts. Finally, a key objective of the book will be to explore and evaluate how ideas surrounding power-sharing have evolved and changed incrementally within each of the empirical contexts. The uniting argument within the book is that consociational power-sharing has to have the capacity to adapt to changing political circumstances, and that this can be achieved through the interplay of formal and informal micro-level refinements to these institutions and the procedures that govern them, that allow such institutions to evolve over time in ways that increase their utility as conflict transformation governance structures for deeply divided societies.

Cochrane, F. (2015). Migration and Security in the Global Age: Diaspora Communities and Conflict. [Online]. Abingdon, UK: Routledge. Available at: https://www.routledge.com/products/9780415587754.

This book is an interdisciplinary examination of several interconnecting aspects
of migrant communities in the context of contemporary conflict and security.
The book illustrates that within this globalised world, migrants have become
key actors, living in the spaces between States, as well as within them. Arguing
that migrants and their descendants are vital and complex constituencies for the
achievement of security in this global age, the volume uses a number of case
studies, including Palestinian, Sri Lankan, Irish and Somali diaspora communities,
to explore the different ways that such groups intersect with issues of
security, and how these attitudes and behaviours have evolved in the context of
political transnationalism and the global economy.
Comparative and econometric studies of migration can provide a wide lens,
but at times fail to capture the depth and complexity of these communities and
attitudes within them. At the same time, empirically-focused studies are often
case-specific and, while rich in local detail, lack comparative breadth or the
ability to make connections and see irregularities across a number of contexts
that might be of interest to scholars beyond that specific area. This book connects
these literatures together more thoroughly. In particular, it demonstrates
that political, cultural, economic and social factors all play important roles in
helping us understand the actual (and potential) roles of migrant communities in
conflict and the establishment of sustainable security within contemporary
society. Lastly, given this context, the book seeks to examine the challenges and
opportunities that exist for such a sustainable security strategy to be developed.
This book will be of much interest to students of migration and diaspora communities,
peace and conflict studies, security studies and ethnic conflict.
Book section
Cochrane, F. (2006). Stop-Go Democracy: The Peace Process in Northern Ireland Revisited. In: Democracy Conflict and Human Security: Further Readings. Stockholm: International IDEA, pp. 78-94.

Political conflict and community sectarianism have plagued Northern Ireland's society
for several generations. The Good Friday Agreement (GFA)of April was seen by many to be an end-point to this particular period of instability and to herald a new
beginning for the region based on a carefully constructed range of institutions based on
power sharing between the unionists and the nationalists, negotiated through inclusive
consensus.This study seeks to examine the problems and difficulties that emerged after
the GFA and will attempt to answer the questions: What went wrong? and Why has this
peace process experienced difficulties and setbacks during the implementation phase?

The study will try to illustrate what problems have emerged in the attempts to
implement the institutions of the GFA and explain the wider reasons behind these and
why they have become such difficult sticking points in the peace process.
Monograph
Haastrup, T. (2015). Mapping Perspectives on the EU As Mediator. GEC/CARC. Available at: https://www.kent.ac.uk/politics/carc/eu-mediation/documents/eu-mediation-workshop-report.pdf.

Research on the European Union's role as a meditator is nascent. It predominantly focuses on case studies
or is cursorily embedded within wider research on the European Union (EU) as a crisis manager.
Moreover, there is a significant disconnect between the established studies on mediation based in Conflict
Analysis Studies and the EU's foreign and security policy situated in Security Studies. Thus, there is a
dearth of systematic engagement on the issue of EU mediation, although the EU often uses the language
of mediation as a key component of its external commitments to conflict prevention, transformation and
resolution. While advancements in mediation research suggest that there are certain determinants of
mediation, and highlight key features that support and impede actors during conflict, this has not been
systematically applied to the EU. Consequently, a key task of this workshop was to establish conceptual
clarity and practical information about on the EU's mediation roles.
As a starting point, this workshop took stock of EU mediation knowledge from the perspective of different
actors including academics, civil society and policy practitioners. In particular, it explored the limited
academic engagement with this particular aspect of EU foreign and security policy. Additionally, the
workshop critically interrogated how the EU understood its role in international mediation practice by
exploring its capabilities and infrastructure and thereby locating opportunities and constraints to it
performance. By bringing together various perspectives these discussions generated critical insights into
where the remaining gaps in knowledge lay and the possibilities of academic partnerships with
practitioners and policymakers to create new knowledge for Security and Conflict Analysis Studies.

Cochrane, F. (2013). Northern Ireland The Reluctant Peace. Yale University Press. Available at: http://yalepress.yale.edu/book.asp?isbn=9780300178708.

In this thoughtful and engaging book, Feargal Cochrane looks at Northern Ireland's "Troubles" from the late 1960s to the present day. He explains why, a decade and a half after the peace process ended in political agreement in 1998, sectarian attitudes and violence continue to plague Northern Ireland today. Former members of the IRA now sit alongside their unionist adversaries in the Northern Ireland Assembly, but the region's attitudes have been slow to change and recent years have even seen an upsurge in violence on both sides. In this book, Cochrane, who grew up a Catholic in Belfast in the '70s and '80s, explores how divisions between Catholics and Protestants became so entrenched, and reviews the thirty years of political violence in Northern Ireland—which killed over 3,500 people—leading up to the peace agreement. The book asks whether the peace process has actually delivered for the citizens of Northern Ireland, and what more needs to be done to enhance the current reluctant peace.

Cochrane, F. (2010). The End of Irish-America? Globalisation and the Irish Diaspora. Irish Academic Press. Available at: http://irishacademicpress.ie/product/the-end-of-irish-america-globalisation-and-the-irish-diaspora/.

This book explores the changing relationship between Ireland and America in the modern world. Its main themes examine the shifting patterns of Irish migration over time and the implications of these changes for the political and cultural relationship between the two countries.
The central argument made in the book is that the historic connection between Ireland and America is at a transitional point, and that while Irish-America is not disappearing altogether, it is changing in fundamental ways, mediated by the forces of globalisation and modernity. Conceptually, the book focuses on Irish-America as an evolved diaspora, in the sense of being a migrant community that has moved into the political, economic and cultural mainstream within US society. The eight chapters examine theories of diaspora and migration in the case of Irish- America and bring together interdisciplinary academic literature with new research.
A number of important issues lie at the heart of this book for all of us. Where do we belong? Why do we belong there? Does global modernity allow us to mediate between where we are from and where we live, to transcend territorial restrictions and live our lives beyond, or in between, the country of our birth? This book engages with all of these issues in the context of the evolving relationship between Ireland and America.

Cochrane, F. (2008). Ending Wars. Polity Press. Available at: https://www.polity.co.uk/book.asp?ref=9780745640327.

Many books have been written about war, but few have focused on how wars can be brought to an end. Wars are rarely inevitable however and this book is aimed at understanding how violent conflicts can be brought to a close through intervention, mediation and political negotiation.
The simple premise underlying the book is that wars between states and wars within states are generally fought by rational people for particular political goals or perceived interests. War is better understood as a methodology rather than an ideology. When the context, issues and actors in these armed conflicts change then it is often possible to control, or even transform such violence.
By bringing together a number of existing debates from peace and conflict research as well as scholars of international relations, the book examines the dynamic forces that lie behind the ending of wars and how these have changed over time. Examples are drawn from a wide range of armed conflicts to analyse the efforts that have been made to move from War-War to Jaw-Jaw, or more typically Jaw-War. Efforts at third-party intervention, mediation and political negotiation across a range of conflict zones from Europe to Sub-Saharan Africa are discussed in full. Neither idealistic nor fatalistic, this book is a must-read for all students of international politics and security studies.

Cochrane, F. (2002). People Power? The Role of the Voluntary and Community Sector in the Northern Ireland Conflict. Cork University Press. Available at: http://www.corkuniversitypress.com/product-p/9781859183021.htm.

Many books have been written about the political conflict that has beset Northern Ireland. There is a natural tendency in politics to look at political leaders, governments, and high-ranking officials and their interactions. Less emphasis is placed on non-governmental organizations, community groups and members of civil society and the contribution they have made to political progress. People Power? seeks to redress that imbalance by looking at the contribution made by such civil society organizations to the peace process in Northern Ireland. The authors critically examine the evolution, roles and impact of the non-governmental organization (NGO) sector and its work with particular emphasis on peace/conflict resolution organizations that operate within the region. It is important to recognize that political parties, politicians and paramilitaries are products of their environments and that 'the ordinary people' can have just as much responsibility/effect on conflict and its resolution, as the more formal and visible institutions which surround them. People Power? shines a light into that dark corner of Northern Ireland's recent political history asking such questions as; Who are these groups? What do they do? What is their attitude to the conflict? Who joins such organizations? Where do they get their money from? And what impact have they had on the peace process? The book presents a fresh perspective on the dynamics behind the peace process in Northern Ireland and provide a bridge between the activities of the political elites who signed the Good Friday Agreement in 1998 and the communities out of which the political class have been forged.

Cochrane, F. (2001). Unionist Politics and the Politics of Unionism Since the Anglo-Irish Agreement. Cork University Press. Available at: http://www.corkuniversitypress.com/product-p/9781859182598.htm.

In 1997 Feargal Cochrane provided the first comprehensive account of unionist politics from the Anglo-Irish Agreement through to the forum elections and multi-party talks of July 1996. In this new edition of Unionist Politics and the Politics of Unionism, an extra chapter takes the story forward from 1997 until the UUP leadership challenge of March 2000. The analysis concentrates on the trials and tribulations of unionist politics throughout this period, concentrating on the Good Friday Agreement (GFA) of 10 April 1998 and its faltering implementation. The chapter ends with some observations concerning the state of unionist politics today and the extent to which they have moved on since the first edition of the book was published
Thesis
Kirkpatrick, D. (2017). Silencing Dissent: A Comparative Study of Criminalising Political Expression and Conflict Transformation.

This thesis analyses the relationship between criminalising political expression and conflict transformation. It begins with a discussion of traditional approaches to researching crime in conflict contexts, arguing that the assumptions of state legitimacy and 'criminal' illegitimacy are particularly problematic in the contested contexts of deeply divided societies. Instead, drawing on critical legal and criminological research, it argues that through considering the process by which such categories of 'crime' are created - criminalisation - it is possible to analyse the contested role they can have. This means taking crime to embody a social construction which contributes towards a wider social reality of crime and the criminal. How this takes effect is through what the thesis describes as the interaction between formal criminalisation - the legal processes which codify and embody legal norms and principles established by a government - and informal criminalisation - the social reality of the formal process which is given expression through the way it is implemented, interpreted, resisted, or accepted by the wider population.

From the perspective of conflict transformation, conflict is not the problem but rather encapsulates a problem, and frequently embodies at least part of the solution. Indeed it is through dialogue and communication which transformation can occur (both constructively and destructively), and so the thesis narrowed its focus onto the criminalisation of political expression. Criminalising political expression, therefore, can directly shape the nature of an intergroup conflict in deeply divided societies undermining the ability of actors to find a peaceful resolution to their conflict, or potentially enhancing it depending on how it operates. Accordingly the thesis argues that this can be distinguished into an explanatory typology of three 'targets' of criminalisation: identity, activity, and violence. These, together with the nature of informal criminalisation, have important implications for conflict transformation depending on the context. Through considering four conflict contexts which criminalisation responds towards - namely non-violent movements, collective political violence, negotiations, and peacebuilding - the thesis argues that when criminalisation targets non-violent political expression it will likely undermine conflict transformation in the short and long-term by closing down opportunities for dialogue, contributing towards intergroup polarisation, and dehumanising actors. On the other hand, criminalising political violence may facilitate conflict transformation, but this depends on the legitimacy of criminal justice and the nature of its enforcement.

Employing an interpretivist methodology, the research involved an in-depth comparative analysis of the case studies of Northern Ireland and South Africa through poststructuralist discourse analysis and practice tracing, drawing on original interviews with key actors, and archival research. Furthermore, the thesis then employed a small-n study of Belgium, Canada, Turkey, and Sri Lanka to consider how this theoretical relationship between conflict transformation and criminalising political expression applies to crucial, typical, and counterfactual cases. The thesis concludes by discussing the implications these findings have for a number of policy areas including criminalising non-violent extremism and legacy issues associated with criminal records for political offences.
Last updated