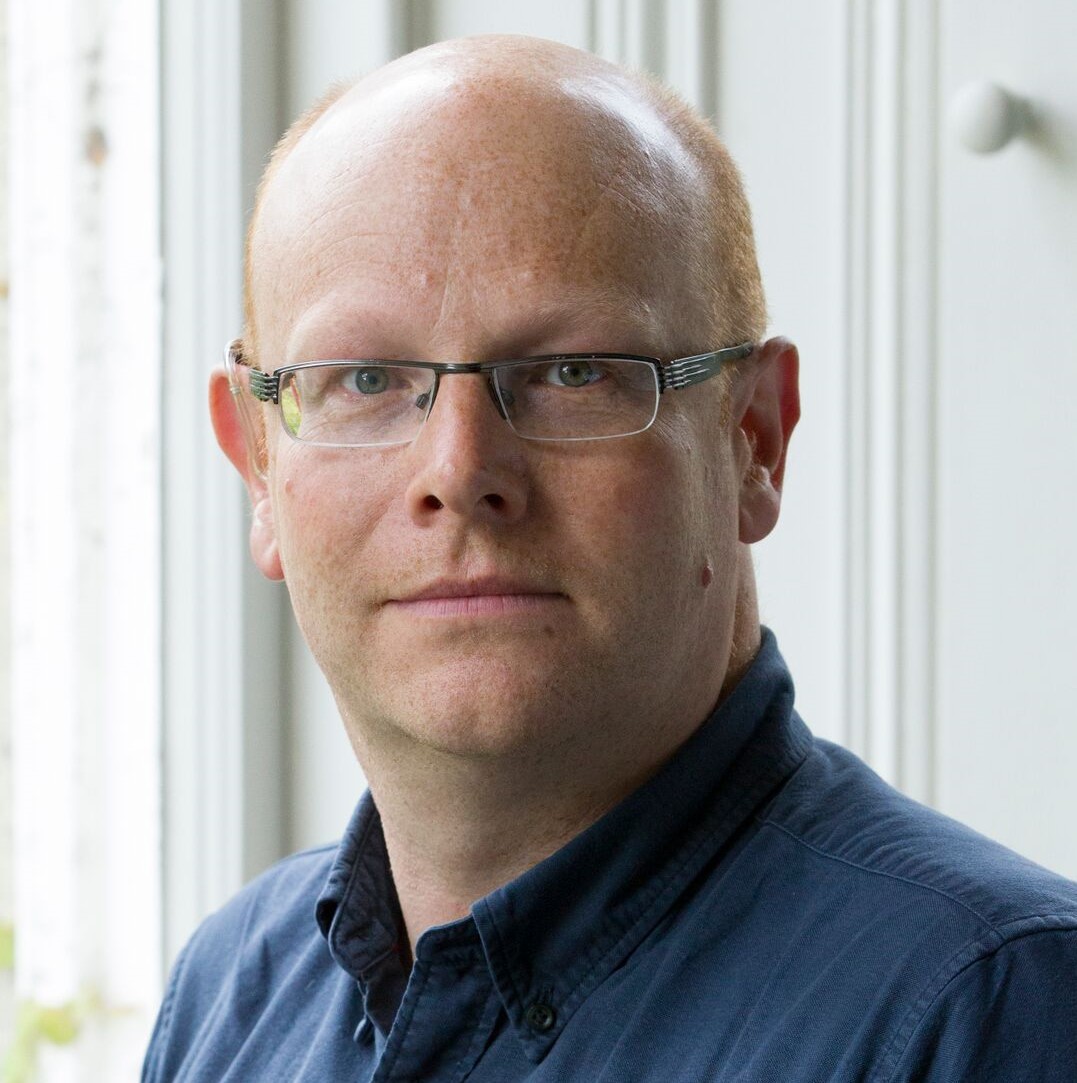 Dr Edward Morgan-Jones
Reader in Comparative Politics
About
Edward joined the School of Politics and International Relations at Kent as Lecturer in Comparative Politics in 2009 and was promoted to Reader in 2019.  He received his DPhil in Politics from the University of Oxford in 2004 and before joining the School in 2009 was Research Fellow and Tutor in Politics at Keble College, University of Oxford.

His research focuses broadly on comparative political institutions in both developed and emerging democracies and he has area expertise in Western and Eastern European and Russian politics. He has particular interests in constitutional choice and its consequences, semi-presidential and parliamentary government, cabinet composition, termination, early election calling and democratic representation and accountability. His research on these topics has been published in the American Political Science Review, Comparative Political Studies, British Journal of Political Science, European Journal of Political Research and Post-Soviet Affairs. He has also published a book entitled 'Constitutional Bargaining in Russia 1990-1993: Institutions and Uncertainty'.
Research interests
Parliamentary and semi-presidential regimes
Cabinet composition and termination
Constitutional choice and its consequences
Democratic accountability, representation and policy making
West and East European Politics

Current Projects
Project examining the effects of economic context and constitutional rules on government termination and policy making across Europe.
Teaching
Undergraduate
Postgraduate
Supervision
Edward welcome research students interested in questions related to the choice, operation and effects of political institutions including constitutions, political parties, electoral systems, executives and legislatures either comparatively or in particular countries.  He is also interested in supervising students who wish to work on questions related to the factors that influence different dimensions of democratic performance. 

Current research students

Emir Kulov
Party System Institutionalization in the Post-Soviet region: The Case of Kyrgyzstan

Antonio De Martin
The Decline and the Resilience of the Amal Party in Lebanon

Dee Goddard 
Explaining representation of women in post-communist Central and Eastern European Cabinets
Publications
Article
Morgan-Jones, E. and Schleiter, P. (2018). Presidential Influence on Parliamentary Election Timing and the Electoral Fate of Prime Ministers. Journal of Legislative Studies [Online] 24:211-226. Available at: https://doi.org/10.1080/13572334.2018.1477273.

Most presidential heads of state in parliamentary and semi-presidential democracies have constitutional powers to influence early election calling. They can therefore affect under which conditions prime ministers are held accountable by the electorate. Do these presidents use their powers to shape the timing of early elections for partisan advantage and to influence the electoral performance of incumbent prime ministers? We examine this question using data from 193 elections in eighteen European democracies (1945-2013). Our results indicate that presidents use their dissolution powers to shape the frequency of early elections and to influence under which conditions elections occur, affecting the electoral success of prime ministers. Presidents with significant influence on the dissolution of parliament enable prime ministers of governments that include the president's party to realize a significant electoral bonus compared to governments that exclude the party of the president.

Schleiter, P. and Morgan-Jones, E. (2017). Presidents, Assembly Dissolution and the Electoral Performance of Prime Ministers. Comparative Political Studies [Online]. Available at: http://dx.doi.org/10.1177/0010414017710267.

Many European presidents have extensive constitutional powers to affect the timing of early parliamentary elections, which enables them to influence when incumbent governments must face the electorate. This paper examines whether presidents use their assembly dissolution powers for partisan benefit. To date, presidential activism in the electoral arena of parliamentary and semi-presidential democracies remains poorly understood. We hypothesize that presidents use their powers to influence election calling for the advantage of their political allies in government. To test this argument, we use data on 190 elections in eighteen European democracies. Our results suggest that presidents with significant dissolution powers are able to shape the electoral success of incumbents. Prime ministers whose governments are allied to such presidents realize a vote and seat share bonus of around five per cent. These findings have implications for our understanding of presidential activism, strategic parliamentary dissolution and electoral accountability.

Schleiter, P. and Morgan-Jones, E. (2010). Who's in Charge? Presidents, Assemblies, and the Political Control of Semipresidential Cabinets. Comparative Political Studies [Online] 43:1415-1441. Available at: http://dx.doi.org/10.1177/0010414010371904.

This article develops an account of who controls Europe's semi-presidential cabinets politically. The authors ask which actors negotiate cabinet composition and what shapes who is in charge of the cabinet—questions that have been the focus of key debates about the political consequences of this regime type since Duverger. This article proposes and tests a principal—agent account of semi-presidential governments as controlled by the president and assembly parties whose constitutional and electoral authority and ability to act on behalf of the voters critically shapes their influence on the government. The authors test their argument using data on 218 cabinets in 13 Eastern and Western European semi-presidential regimes (1945—2005).

Schleiter, P. and Morgan-Jones, E. (2009). Constitutional Power and Competing Risks: Monarchs, Presidents, Prime Ministers, and the Termination of East and West European Cabinets. American Political Science Review [Online] 103:496-512. Available at: http://dx.doi.org/10.1017/S0003055409990062.

Some European constitutions give cabinets great discretion to manage their own demise, whereas others limit their choices and insert the head of state into decisions about government termination. In this article, we map the tremendous variation in the constitutional rules that govern cabinet termination and test existing expectations about its effects on a government's survival and mode of termination. In doing so, we use the most extensive government survival data set available to date, the first to include East and West European governments. Our results demonstrate that constitutional constraints on governments and presidential influence on cabinet termination are much more common than has previously been understood and have powerful effects on the hazard profiles of governments. These results alter and improve the discipline's understanding of government termination and durability, and have implications for comparative work in a range of areas, including the survival and performance of democracies, electoral accountability, opportunistic election calling, and political business cycles.

Schleiter, P. and Morgan-Jones, E. (2009). Party government in Europe? Parliamentary and semi?presidential democracies compared. European Journal of Political Research [Online] 48:665-693. Available at: http://dx.doi.org/10.1111/j.1475-6765.2009.00847.x.

Control over government portfolios is the key to power over policy and patronage, and it is commonly understood to lie with parties in European democracies. However, since the democratic transitions of the 1990s, Europe has had nearly equal numbers of parliamentary and semi-presidential regimes, and there is evidence that the ability of parties to control government posts in these two regime types differs. As yet, political scientists have a limited understanding of the scale and causes of these differences. In this article a principal-agent theoretical explanation is proposed. Data are examined on 28 parliamentary and semi-presidential democracies in Europe that shows that differences in party control over government portfolios cannot be understood without reference to the underlying principal-agent relationships between voters, elected politicians and governments that characterise Europe's semi-presidential and parliamentary regimes.

Schleiter, P. and Morgan-Jones, E. (2009). Review Article: Citizens, Presidents and Assemblies: The Study of Semi-Presidentialism beyond Duverger and Linz. British Journal of Political Science [Online] 4:871-892. Available at: http://dx.doi.org/10.1017/S0007123409990159.

Semi-presidential regimes have attracted increasing attention from scholars and constitutional reformers over the last quarter century. Yet, despite this popularity, there is no consensus on how to understand this constitutional format. Since Duverger defined semi-presidentialism as a 'new political system model', and Linz argued that the constitutional format shares many of the 'perils of presidentialism', subsequent research has questioned the conceptual status of semi-presidentialism as a distinct regime type, and whether it has any distinct effects on politics. In this article we review the progress of recent work on semi-presidentialism and suggest that the conceptual tools to clarify some of the major debates in the field are now available in the form of principal–agent theoretical work on democratic constitutions.

Schleiter, P. and Morgan-Jones, E. (2007). Semipresidencialismo: decisions constitucionales y consecuencias politicas. Politica y Gobierno 14:514-524.

Morgan-Jones, E. and Schleiter, P. (2005). Power to the Presidents: Democracy and Constitutional Innovation. World Today 61:5-6.

As the election campaign gets under way, the signs are that all is not well with British democracy. Turnout in the election expected in May is likely to drop even below the dismal 59 percent of the last national poll in 2001, itself the lowest response since 1945. Opinion polls put this down to electoral dissatisfaction with Prime Minister Tony Blair's leadership and the alternatives on offer. Analysts and pollsters chart a picture of a disenchanted electorate that feels increasingly unable to hold its leaders accountable at election time. But there are alternatives and the semi-presidential systems of eastern Europe are showing the way.

Morgan-Jones, E. and Schleiter, P. (2004). Governmental Change in a President-Parliamentary Regime: The Case of Russia 1994-2003. Post-Soviet Affairs [Online] 20:123-163. Available at: http://dx.doi.org/10.2747/1060-586X.20.2.123.

Two specialists on Russian politics examine governmental stability and change in Russia from 1994 to 2003, using opinion poll results, economic and election data, Duma stenograms, memoir and biographical literature, press reports, and current-events almanacs. Rival explanations are assessed for variations in governmental stability over time and compromise over governmental composition. Bargaining, constitutional, and political-contextual explanations are examined.

Morgan-Jones, E. and Schleiter, P. (2004). The Eastern Enlargement of the EU and the Semi-Presidential Revolution. Journal of European Affairs 3:10-12.
Book
Morgan-Jones, E. (2010). Constitutional Bargaining in Russia 1990-1993: Institutions and Uncertainty. Abingdon, Oxfordshire: Routledge.
Book section
Morgan-Jones, E. and Schleiter, P. (2017). Presidentes, calendario e demospenho elecitoral does primeiros-ministros. In: Costa Pinto, A. and Canelas Rapaz, P. J. eds. Presidentes E (Semi)Presidentcialismo Nas Democracias Contemporaneas. Lisbon, Portugal: Imprensa de Ciencias Sociais, pp. 61-77.

Morgan-Jones, E. and Schleiter, P. (2008). Russia: the benefits and perils of presidential leadership. In: Semi-Presidentialialism in Central and Eastern Europe. Manchester University Press, pp. 159-179.
Thesis
Downes, J. (2017). 'A New Electoral Winning Formula?' Beyond the Populist Radical Right: Center Right Party Electoral Success, 'Strategic Emphasis' and Incumbency Effects on Immigration in the 21st Century.

Contemporary center right parties in Europe are often known for their ideological focus on 'bread and butter' issues such as the free market economy and law and order, alongside their promotion of traditional institutions and values in society. However, the strategies they use to emphasize the immigration issue are less discussed in academic literature, as are the issue's electoral implications for this party family in different economic contexts across the 21st century. The central research question of this dissertation investigates the electoral success of center right parties and how they are able to prosper electorally from emphasizing immigration in different economic contexts, often at the expense of populist radical right parties. The dissertation focuses on center right parties rather than the center left, as the center right is spatially and ideologically closer to the populist radical right on a number of issues.
This dissertation tests an original aggregate level theoretical framework of 'strategic emphasis' that features a dynamic game of party competition. The theory argues that immigration is not an issue 'owned' solely by populist radical right parties, but one that can also help today's center right parties to prosper electorally. This theory proposes a discussion of the relative electoral success of center right parties in two different economic contexts, showing how in certain situation they can perform better electorally than the radical right when they emphasize immigration, as opposed to adopting specific positional stances on immigration. The central story in this dissertation is not about spatial positions in the form of anti-immigrant sentiment driving electoral success for center right parties. Rather, it is about issue salience and the emphasis that center right parties place on immigration in their party strategies that determines their electoral fortunes in the 21st century.
This theory is then tested in three separate empirical chapters (Chapters 5, 6 and 7), which draws on the ParlGov dataset on European national parliamentary elections that has been merged with the Whitefield-Rohrschneider expert survey on party positions. The Chapel Hill Expert Survey data is also utilized. Chapter 7 comprises a case study analysis of four research cases derived from the results of the large N comparative analysis in Chapter 5.
Chapters 5 and 6 set out an original contribution to knowledge in two different economic contexts, demonstrating through statistical models the electoral success of the center right. The findings show that when they emphasize the immigration issue, center right parties tended to perform better than populist radical right parties in different contexts, in times of economic crisis (2008-13) and particularly in times of economic stability (1999-2007). Drawing on a research design consisting of four case studies (Belgium, the Netherlands, Finland and France), Chapter 7 investigates qualitatively how center right parties' emphasis on immigration affects their electoral success in economic bad times and how in some cases, this strategy allows them to perform better electorally than the populist radical right. However, the case studies show that there are restrictions to center right party electoral success. For example, when center right parties are (i) incumbents and (ii) do not emphasize immigration; this allows the populist radical right to achieve electoral success at their expense. 'Challenger' center right parties (specifically non-incumbents and those in opposition) tended to perform better electorally and further underlined incumbency-punishment patterns in the context of greater voter volatility.
The dissertation argues that there may be a 'new electoral winning formula' in the 21st century, whereby specific center right parties profit electorally through strategically emphasizing the immigration issue, rather than on traditional issues such as law and order alongside the free market that the center right tend to be more historically associated with. These findings have implications for contemporary party politics, in showing the potential for center right parties to perform electorally well on the immigration issue and has important implications for the state of contemporary liberal democracy across Europe.
Last updated