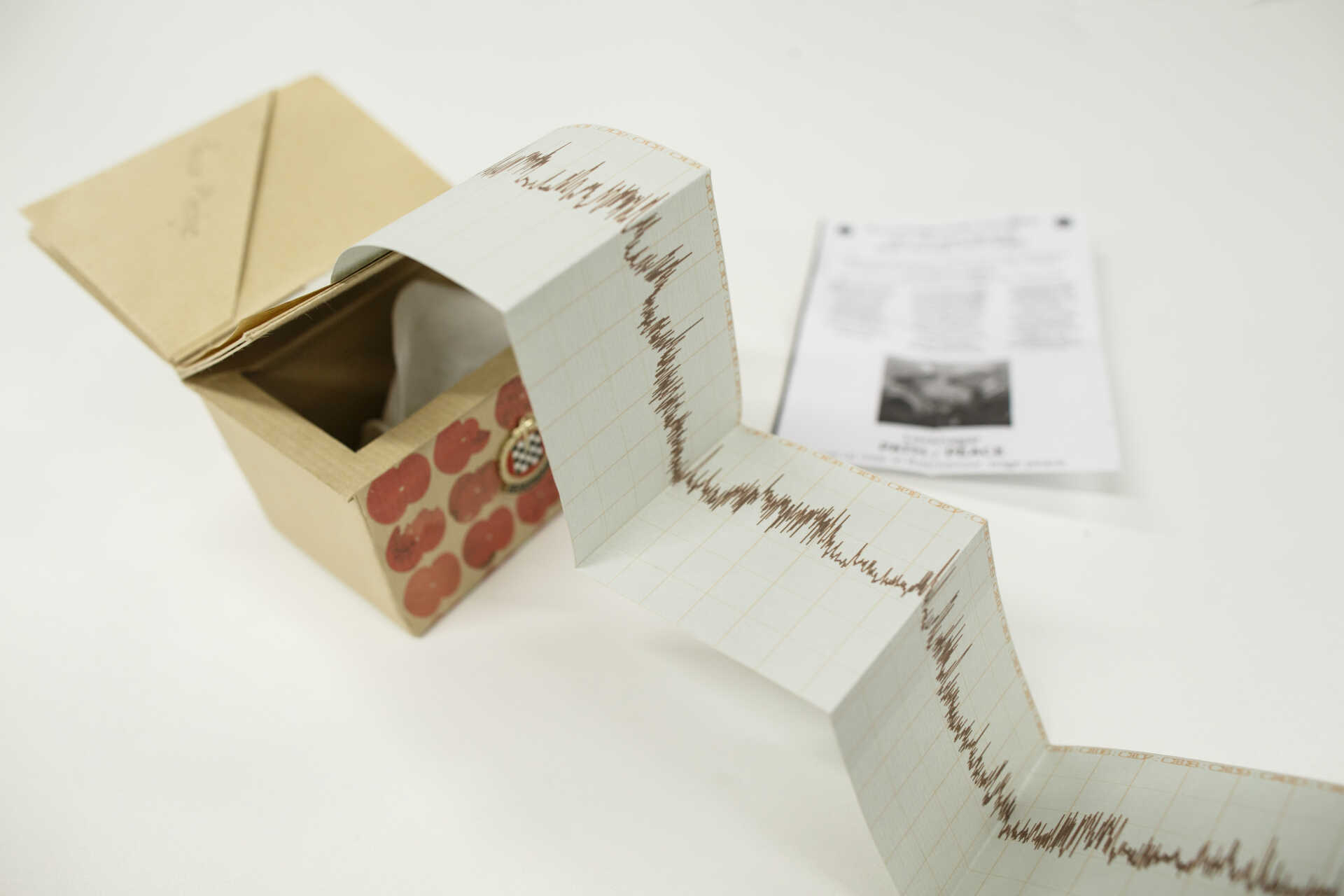 ​
Dawn Cole, Lochnagar (DHN/53). All rights reserved.
A collection of diaries submitted by individuals about their day on 11 November 2018, 100 years after the 1918 armistice.
Special Collections and Archives took part in the 'Diaries of the Here and Now' project, designed by artist Dawn Cole, to commemorate the centenary of the Armistice on 11th November 2018. The project also took place at Canterbury Cathedral as part of The Memories Project (The Canterbury Journey), with diary submissions archived as part of Canterbury Cathedral Library & Archive collections.
The diaries, written by people spanning several generations, feature drawings, paintings, collage, poetry and even film, and take numerous themes, including:
general accounts of the day
political
remembrance and remembering specific people
memorialisation
reflections on war and conflict
health
Brexit
fears for the future
personal stories
journeys
Collection in brief
Contents: Diaries, film
Period: 2018